Six foot three in scuffed Gucci boots, Lyle Reimer—a.k.a. the artist Lyle XOX—is standing in Gastown's Inform Interiors, snipping rings of fabric from a detached doll's arm. In a week, the store will host his Vancouver book launch, and he's creating assemblages on mannequins in preparation.
Reimer usually meticulously constructs his sculptures—striking found-object compilations—using his face as foundation, wearing each piece only once in order to photograph it, before archiving its components. When a hardier piece is required, as for a window display, he builds onto mannequins. Today, as he works, the fabric becomes the pale lips of a bust he's crowned with a long tube of packing foam and a small plastic hand.
Later, during the Q&A at his book launch, Reimer explains this piece was inspired by the visual contrast between the blue foam and a strip of umber tape affixed to its end when he found it: "It just said: 'This is your colour family!'" With its blues and browns and grey-green plastic bag hair, the face he created has a horrible beauty—one that suggests a carnivorous mermaid from a polluted sea. An audience member rises to ask him a question about his creative journey only to choke up with emotion. This, he says, is a frequent occurrence.
"I haven't done a talk ever, in all the places around the world I've been, not once has it happened where people aren't crying," he tells me. "They fall into my chest sobbing, and your heart feels like it's going to explode."
Reimer—whose calm, cornflower-blue gaze is as piercing in person as it is staring out from his surreal portraits—first began exploring the face as a canvas in 1999, when he moved to Vancouver to attend makeup school at the Blanche Macdonald Centre. There, he admits, he was less interested in learning aesthetic rules than subverting them. "I wanted to mix stuff into the makeup," he says. "I wanted to customize everything." After graduation, he nurtured his outré instincts over a 16-year career as a trainer at MAC Cosmetics, designing clothing and maintaining a painting practice on the side.
In 2013, he began posting selfies to Instagram in which he modelled makeup looks augmented by mixed-media elements—a shredded magazine hat, ketchup-packet earrings. Gradually, he began adhering more and more discarded ephemera to his face with prosthetic glue, accruing a nearly 150,000-strong Instagram following while honing his signature style. In 2017, at the age of 38, he left MAC to focus on his art full-time. Now, he creates stunningly ornate facial sculp­tures that recall the avant-garde glamour of Leigh Bowery, the hallucin­­­­atory collages of Kenyan artist Wangechi Mutu, and the nightmarish busts of Canadian sculptor David Altmejd, all while remaining strikingly inventive.
Within the span of his career, Reimer has dressed windows at New York's Bergdorf Goodman with his sculpture, appeared in the pages of Vogue Italia, and become one of the 30 people Cher follows on Instagram. Most recently, CBC featured him in the documentary Random Is My Favourite Colour, and the fine art publisher Rizzoli released a book of his work (Lyle XOX: Head of Design). In the book's foreword, fashion designers Viktor & Rolf compare Reimer's sculptures to the iconoclastic fruit-and-vegetable visages of 16th-century Italian painter Giuseppe Arcimboldo. In April, his debut solo show opens at Yaletown's Kostuik Gallery, with his portrait prints priced from $2,500 to $16,000.
He grew up in the grain-farming town of Wymark, Saskatchewan (population less than 150). Closeted and class-clownish, he felt a sense of alienation, intensified by painful cues from his community that "being yourself was unacceptable and you should be ashamed." He cried, though boys weren't supposed to. He rode a unicycle when everyone else had a bike. "I would choose things that isolated me," he admits, not to be purposefully contrarian, but because "you're doing it because that's who you are." Despite the difficulty of those early years, part of him remains rooted in home: "I think it's important to not forget where you came from."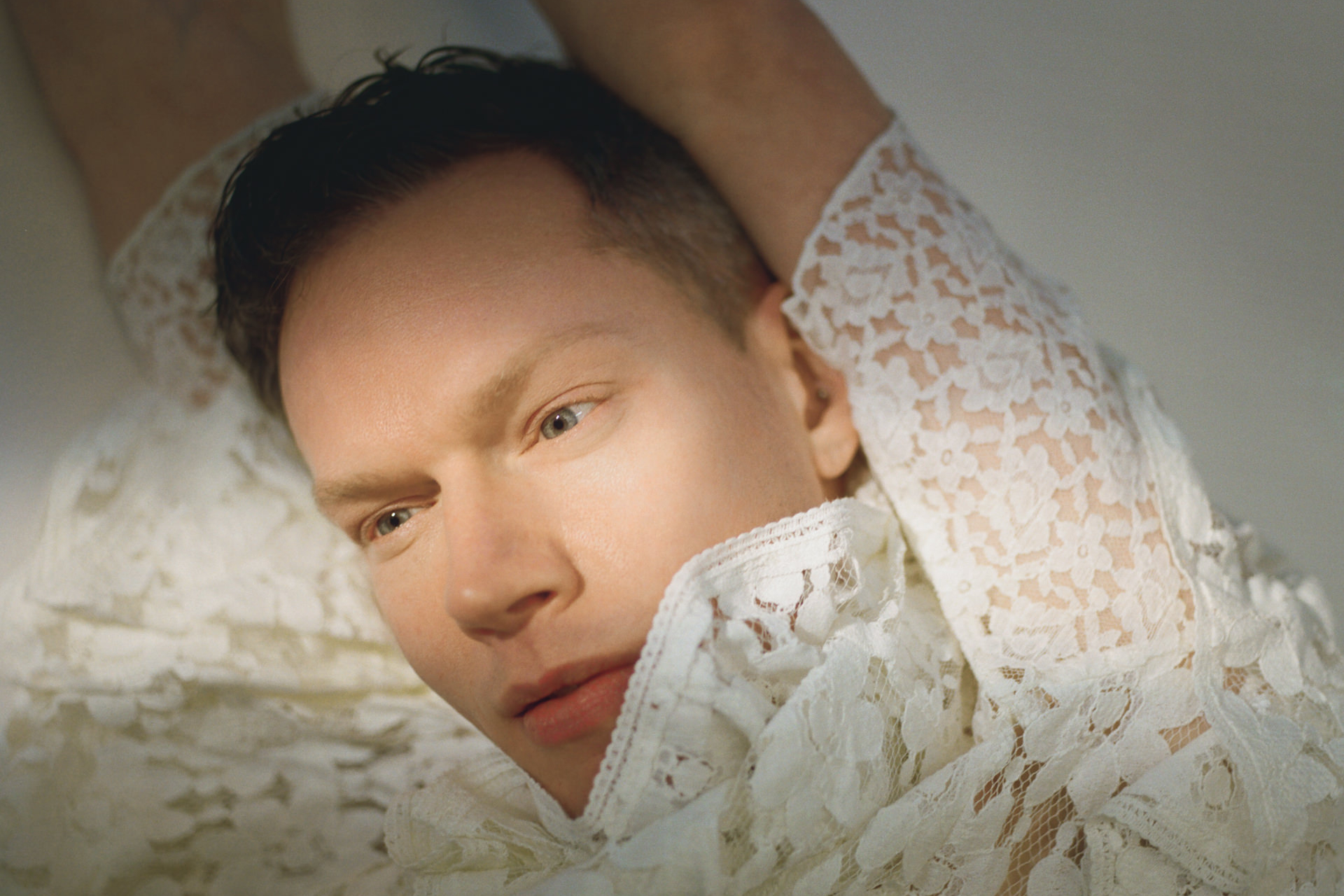 He stood out in other ways, too. Uncommonly artistic, he was the only kindergartener who could draw perspective, the only boy who eschewed hockey to stay home with his mom and craft Christmas ornaments out of empty tuna cans. Crafting with household objects was, he recalls, deeply inspiring: it taught him "to not look at something for just what it is when there are endless possibilities for what it could be."
Today, that childhood appreciation for salvaged materials has evolved into a philosophy of reuse central to his work. "I like that I'm giving things new life, giving them access to a new world," he says over tea at a café, not far from the Kitsilano art studio he's filled with materials including bones, used orthodontic braces, cast-off bras, and hunks of empty hornets' nest. Some of his objects he finds randomly, like the wayward suitcase wheel he discovered on his walk to work; others are sent by fans, such as a collection of discarded tin hearts he received from Mexico City, or are gifted by friends. Under his hand, such curios transcend their origins; once overlooked, they become art.
"I think it's good to challenge what we perceive as beauty and look at things that might be kind of gross," he says. "I want to create pieces that are potentially confrontational and get people to rethink their ideals," dissolving distinctions between art, fashion, and makeup in the process.
"I don't know anyone who's been more successful in achieving their dreams," says Meghan Hall, Reimer's long-time friend and former makeup school classmate. "Lyle's ticked so many boxes on
his bucket list—and he does not stop working."
For himself, Reimer says he has found each accomplishment motivates him to pursue his passion for creation ever more intensely. "It's always like, 'okay, what's next?' Because you know that it's attainable," he says. "I want to be having gallery shows around the world in big, recognizable galleries. That's my main mission. I want to do another book. I feel really connected to doing talks."
It may seem ironic that an artist so keen on exposure creates pieces that literally obscure his identity. Yet Reimer doesn't consider his sculptures masks. Rather than hide himself, his intent is to reveal the unexpected beauty of his materials, as well as the extent to which he's able to transform into a dynamic living artwork. After finishing a sculpture, "when I look in the mirror, I don't see Lyle," he explains. "I see an art object—which is an interesting marriage of disconnection and connection."
He takes the storytelling aspect of artistic creation quite literally, writing paragraph-long fictional character studies for his sculptures in which he gives them made-up eccentric doyenne names such as Myrtle Gimlet or Betsy Smoot to offset their extraterrestrial-feminine miens. "I like the juxtaposition" between frump and surrealism, he explains. "That, to me, makes it funny." These playful stories accompany each portrait in his book, reprinted in his handwriting.
In person, Reimer smiles broadly, laughs often, and is certainly warm: "sensitive and connected in the best ways," as one friend puts it. Creative director Fabien Baron, who designed the book, describes him as "the most charming, humble person." A hugger and a big fan of heart emojis, professionally Reimer goes by Lyle XOX, a moniker emblematic of his affectionate nature. That people tend to cry in his presence, he suggests, may be their cathartic response to the sincerity and vulnerability with which he strives to live. "I've witnessed over and over again," he says, "how really beautiful interactions come of just being you."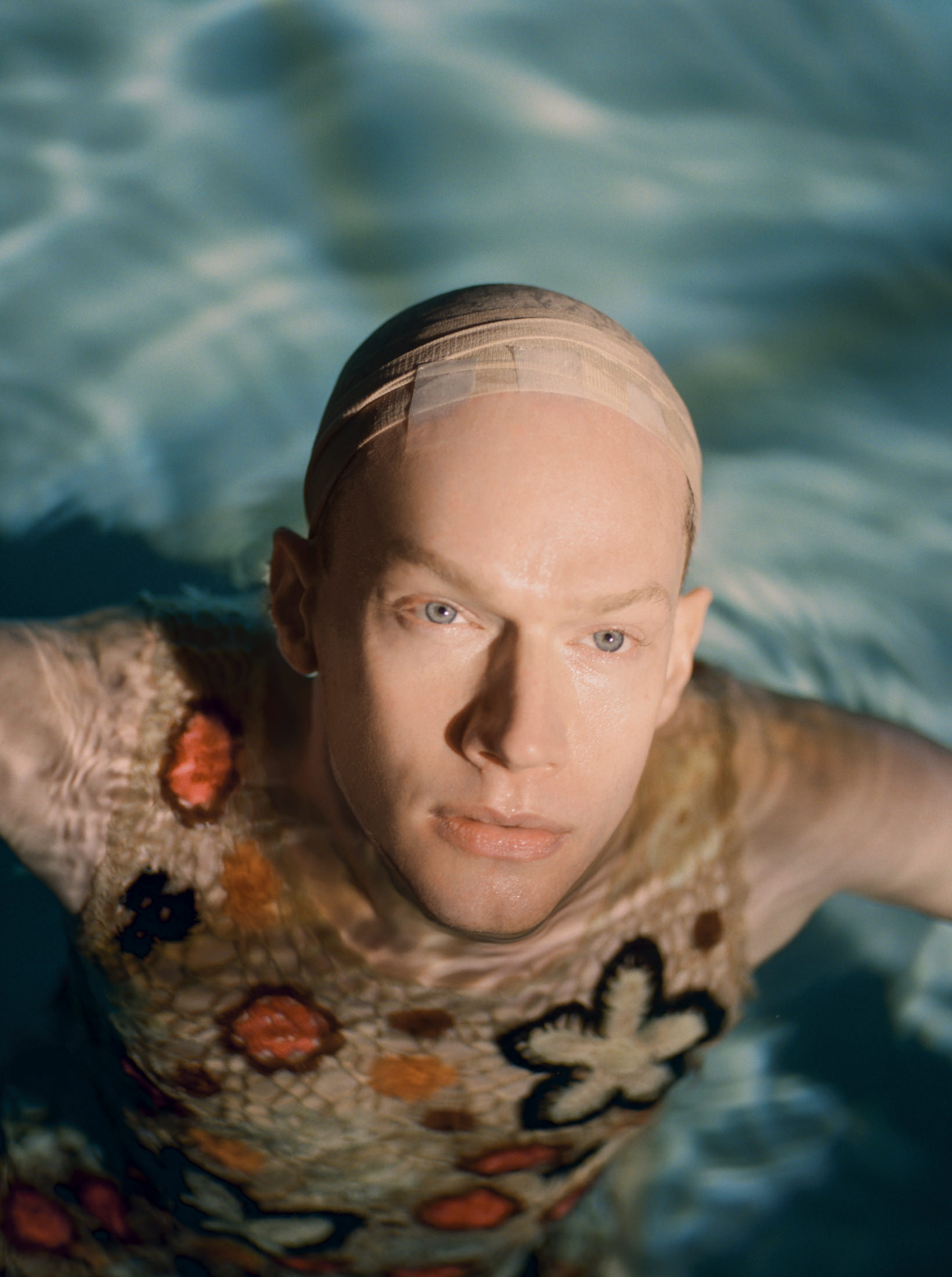 The sensitivity which allows him to connect with others, both in person and through his art, is, he says, his superpower, something that brings light to other people's lives, helps him stave off anxiety, and keeps him grounded as he navigates the art world and its affectations. "Some people in art or in fashion put on personas, because they think there's a way they should act," he says. "And like, why are we acting like that? I'm going to talk to you like a normal person and just be real with you. My persona is me! I'm Lyle!
"We get to live our lives once," he adds, now cross-legged on the floor of his studio, pausing over a piece of old shoe leather he's covering with pen-and-ink linework. "You need to make that life count. I want to leave a legacy so people remember. 'He was an artist who put his heart and soul into his work, and cared about people, loved people, nurtured relationships.' Those are all things that I want when I leave this earth."
Then he picks up his pen and continues to draw.
---
Art Direction: Sandra Zarkovic. Hair: Tania Becker. Stylist Assistant: Leighton Balagno.
This article is from our Spring 2020 issue. Read more from our Arts section here.