It's hard to overstate how much Breakfast at Tiffany's—the 1961 film starring Audrey Hepburn—has been absorbed into the mythology of New York's Tiffany & Co.
"If I could find a real-life place that made me feel like Tiffany's," imagines Hepburn's young bohemian Holly Golightly, capturing the company's ethos of not only crafting fine jewellery but manifesting the American dream in gold and diamonds.
It was shortly after the arrival of chief artistic officer Reed Krakoff in 2017 that the company opened a café at the New York flagship store where diners could literally have breakfast at Tiffany's. Life imitating art.
In a sense, Krakoff's role at the venerable jeweller is outreach to the Holly Golightlys of the world. In a 16-year tenure as creative director at Coach, he cut a name for himself remaking the once-stagnant handbag brand into a fashion accessory empire. At Tiffany, he is spearheading the push toward millennials—not known for either purchasing expensive jewellery or respecting American institutions—and to young, wealthy consumers in the burgeoning Chinese and Indian economies. Krakoff is Tiffany's ambassador to the young and the tasteful.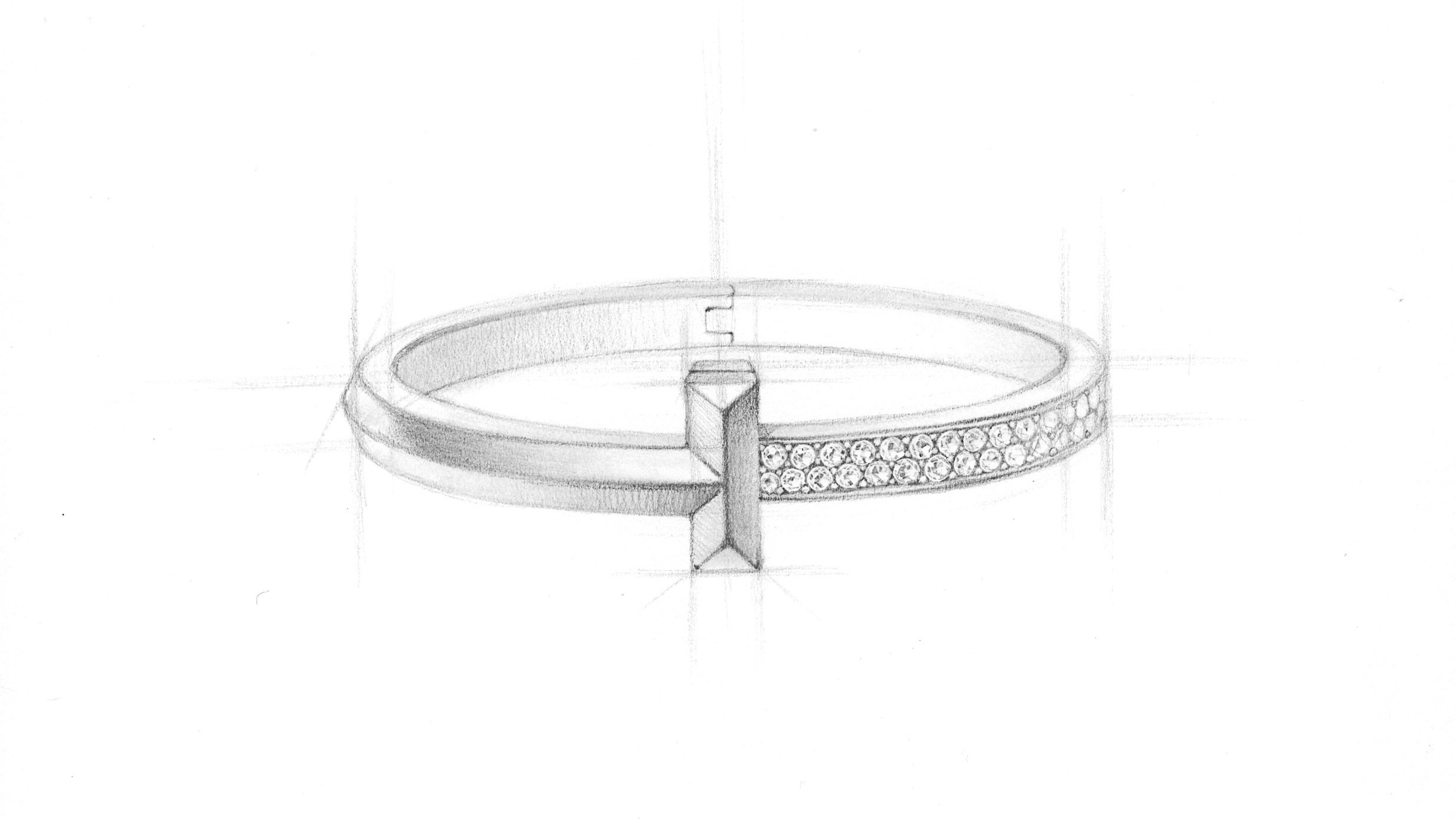 Krakoff strolls through the fourth-floor home accessories section—his first innovation at the brand—brushing each pedestalled object with his fingertips and trailing detailed commentary on their origin, conception, and the technical challenges of their construction. He seems at home, despite his jeans, polo, and thick-rimmed Ira Glass frames.
"I'm a big believer that good design can happen any time, anywhere."
"Walnut," he says, tapping the base of a snow globe. "It took us months to find someone who could do this in crystal."
Pointing to a pyramid of bags and luggage stacked artfully in a corner: "Kim Kardashian bought those for her mother. What do you get someone who has everything, right? Well, she didn't have these."
A cocktail shaker: "Sterling silver. It's very hard to get these to fit together perfectly in silver."
The throughline is that there are no compromises in any of these objects. Nothing, down to a set of ice tongs, is so insignificant that the conventional is good enough.
"Tiffany's is the only real luxury brand in America," he tells me later. "There is no second. None."
When I first meet Krakoff (for breakfast, at Tiffany's, of course), he is launching the T1 collection, a reimagining of classics that rises from a simple rose gold bracelet to a breathtaking choker inlaid with baguette diamonds that first glittered into the light around the neck of Charlize Theron at the 2020 BAFTAs. The T1 collection is unified by an acentric, spiralling motion, a sleek bevelled edge, and warm, vivacious rose gold.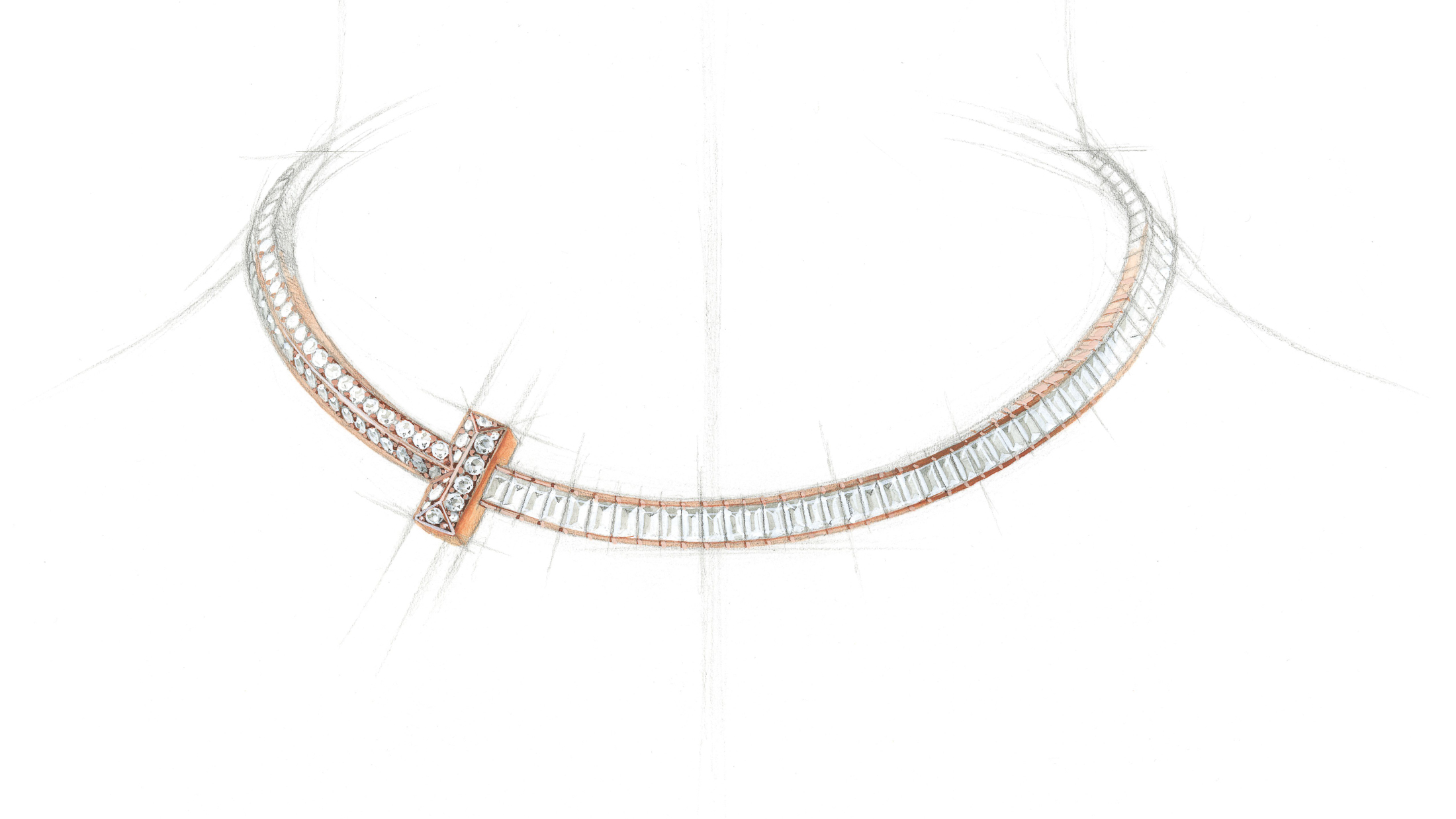 "It's something angular, sexier, more streamlined," he says, hovering over the collection, laid out in an arc on a display table. "For the woman who wants something that's independent. Something a little more aggressive." He says he's skeptical of any two-dimensional analysis of what millennials want. They might not be buying a lot of diamonds, he points out, but they are buying more for themselves.
He spent his first years on the job steeping himself in photocopies from Tiffany's nearly two centuries of design history. He found the seeds for the T1 collection in the 1980s, in the work of director and design polymath John Loring: a simple, minimal block T motif that Krakoff gave a sharp, contemporary twist to form the T1.
With the meticulousness he shows for the detail of his collection, it would be easy to take him for a craftsman and not a C-suite executive. But this is Krakoff's approach: an all-encompassing attention to the largest and smallest details.
There are two words on the lips of everyone I ask about him at the company. The first is "integrate."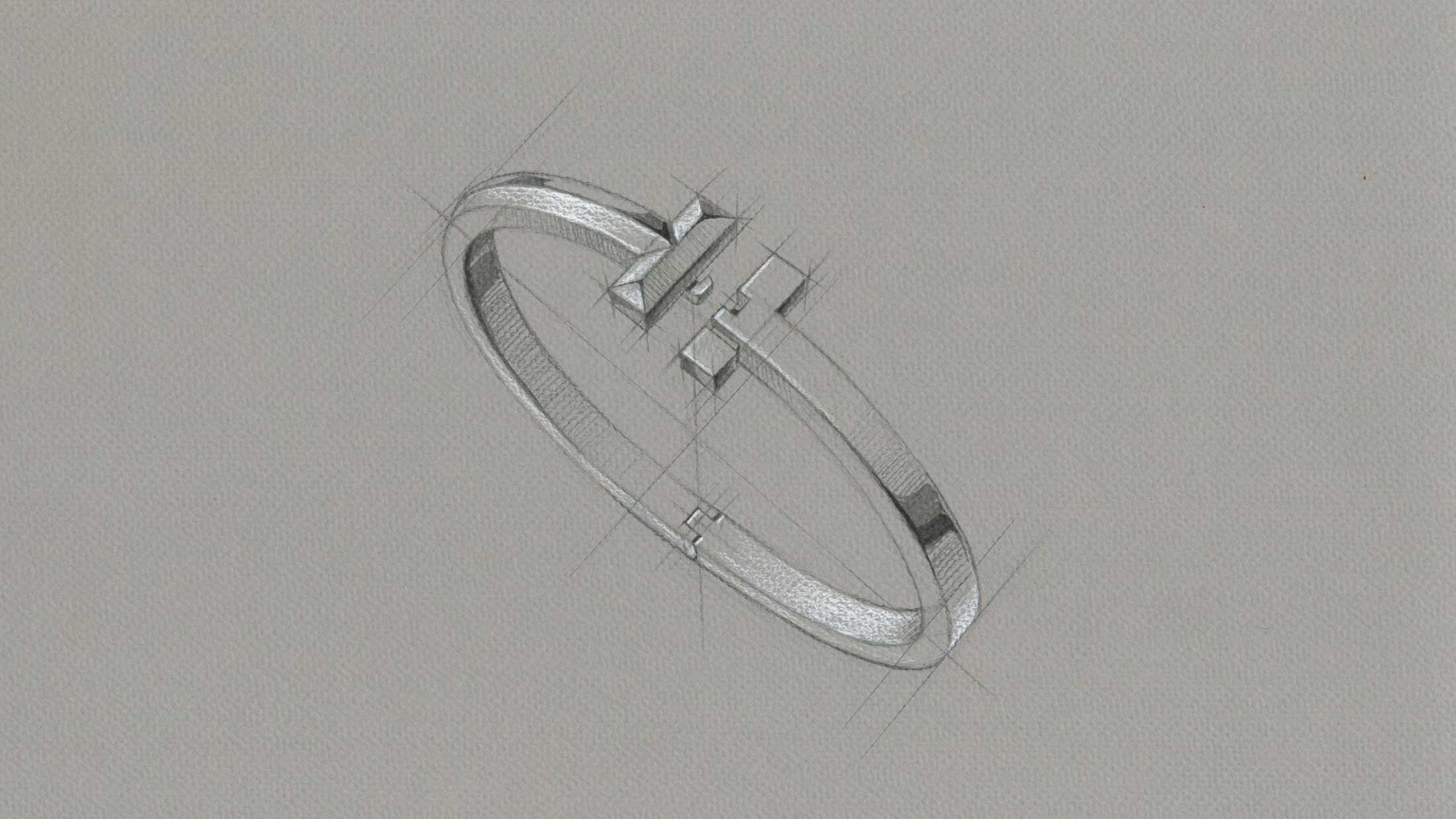 "Everything runs through Reed," says Richard Moore, VP for store design, as he glides around the store with boyish energy in a skinny blue suit. Krakoff, Moore explains, stands at the centre of a cathedral of designers, artisans, and craftspeople, absorbing information and dispensing vision.
When Krakoff worked in fashion, he often told interviewers he wasn't a fashion designer. Now, he says, he's not a jeweller, either. He works in broad strokes, surrounding himself with trusted experts and specialists, and learning enough in any field to be conversant. "When I'm designing jewellery, I don't look at jewellery," he says. "It's very fluid, it really is. I'm a big believer that good design can happen any time, anywhere."
The second word is "refresh."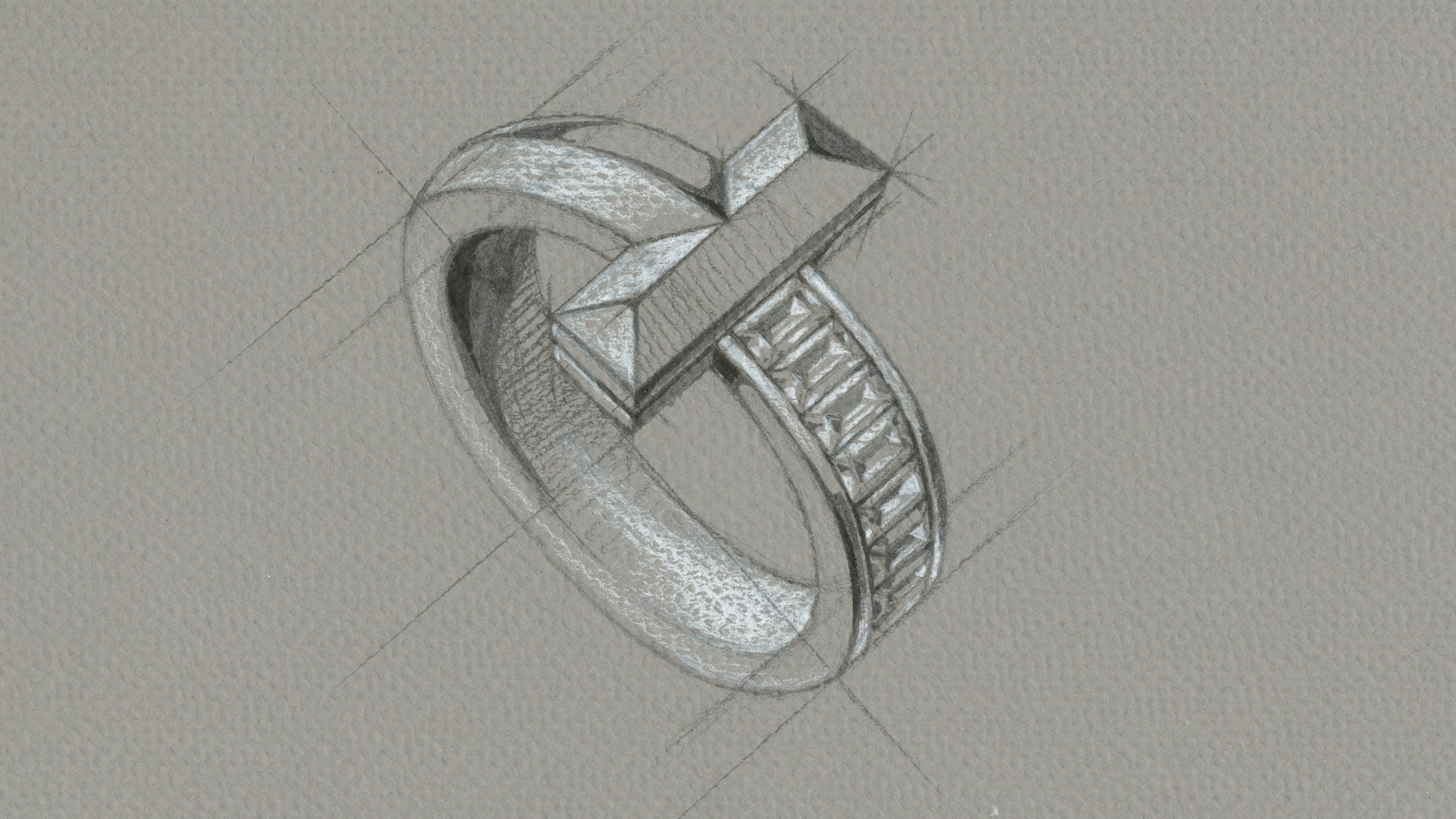 "He's taken the original designs and refreshed them," says Victoria Wirth Reynolds, who worked her way up to chief gemologist through her 33-year career here. She dreams up opulent, one-of-a-kind masterpieces, such as a necklace of 17 rare matching tourmalines for this autumn's Extraordinary Tiffany collection. But under Krakoff, her work has gained a pop-culture flair, hanging the 128-carat Tiffany Diamond around Lady Gaga's neck at the 2019 Oscars.
Krakoff doesn't dispute that he's here to breathe new life, but he stresses that his job is to revitalize Tiffany, not resuscitate it. "The business wasn't growing when I got here, but there was nothing wrong with it," he says. "It was all this untapped potential. It was a perfect brand that hadn't taken advantage. It was a little sleepy."
As much as the technical design of jewellery, his injection of fresh ideas into the company is conceptual. The idea that makes the T1 collection stand out isn't geometric or artistic, it's what he calls "verticality"—a single collection spanning accessible everyday jewellery such as rings and bracelets up to aspirational high-jewellery centrepieces. "It's more of a fashion approach," he says. "The idea that something extraordinary can be in a commercial collection."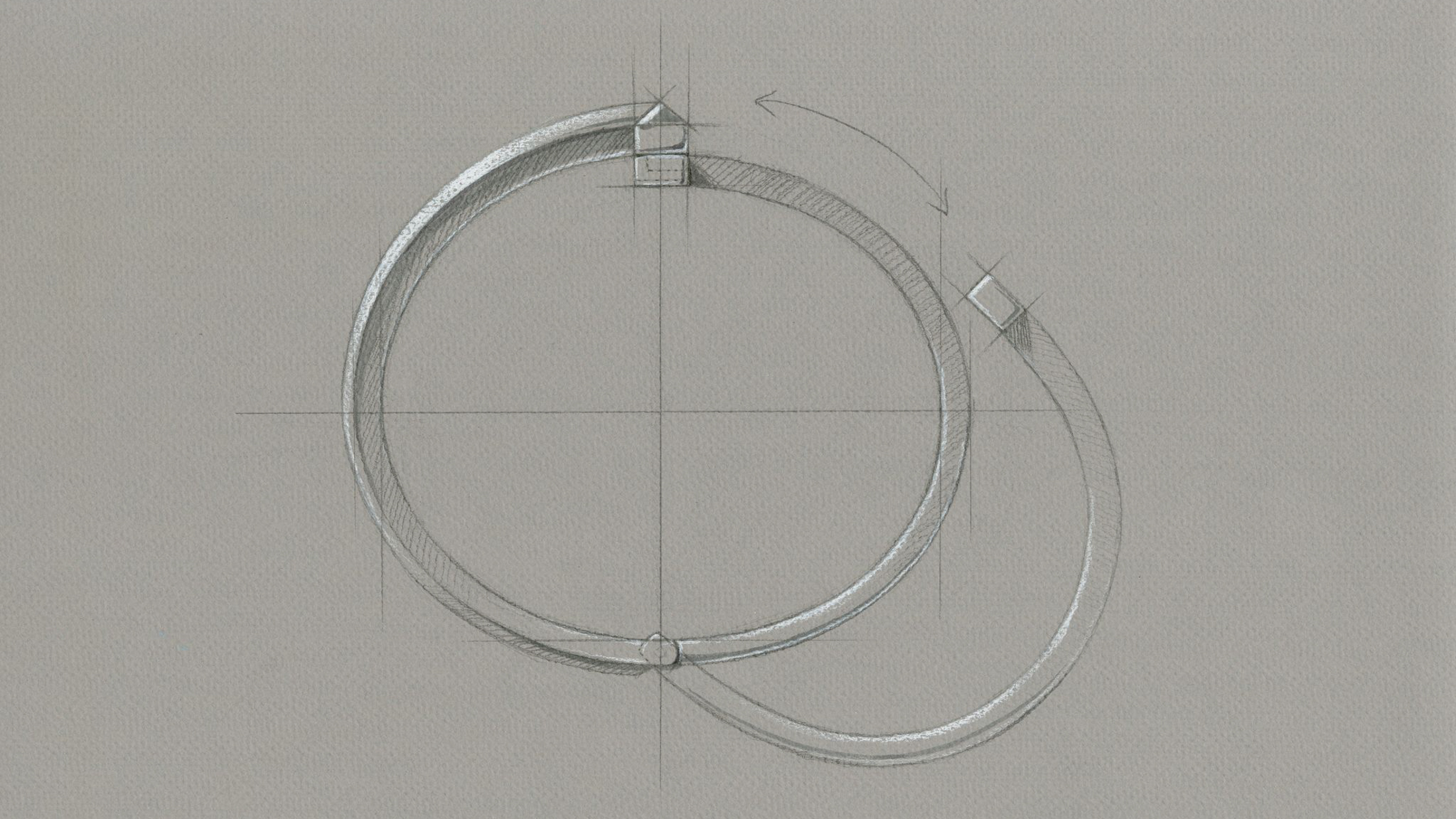 When I interviewed Krakoff in March, Tiffany was already tilting on a wave of peril and opportunity. A just-approved acquisition of the brand by luxury giant LVMH and the opening of the company's first Indian store in Delhi signalled growing momentum, while a small coronavirus outbreak in a New York suburb presaged the following months of economic turmoil, from which Tiffany & Co. would be far from immune.
The winds of short-term fortune and adversity aside, Tiffany's future will depend on Krakoff's ability to transmit its mythology to a new generation. If there is anything his style makes clear, it's that he does not shy away from the responsibility.
---
This article is from our Autumn 2020 issue. Read more Design stories.