Everything looks different from the air. Patterns form, the landscape changes, and you are separated from the Earth—a witness to something bigger than daily life. Today, that means swooping over the city I call home on a sightseeing excursion in a bug-like Robinson R44 Raven II helicopter, in search of escape, excitement, and a change of scenery.
A minibreak used to involve a plane, a train, a road trip—a few days' rest and recuperation to bolster us until our next vacation. A restorative experience is harder to find when you are encouraged to stay close to home and you've walked the same streets every day for a year. But, it turns out, it is possible, and all you need is an afternoon of pure pleasure to regroup and reset.
It begins in a private suite at Chi, the spa at the Shangri-La Hotel. With its clean, calming Asian-influenced decor, I already feel as though I've stepped into another world. The lights are dimmed, the robe is luxurious, and this space is mine for almost two hours (if you are bubbled up, you will be given the couples' suite—bigger than many Vancouver condos—in which to indulge and relax together). I'm invited to shower and get ready for a full-body massage. It's been more than a year since I surrendered to a therapist's hands, and the deep waves of releasing the stress and knots I'm holding in my body are almost overwhelming. For the first time in ages, my brain stops its incessant chatter, and I focus on breathing in the fragrance notes of the essential oils as they are introduced to my shoulders, back, and scalp.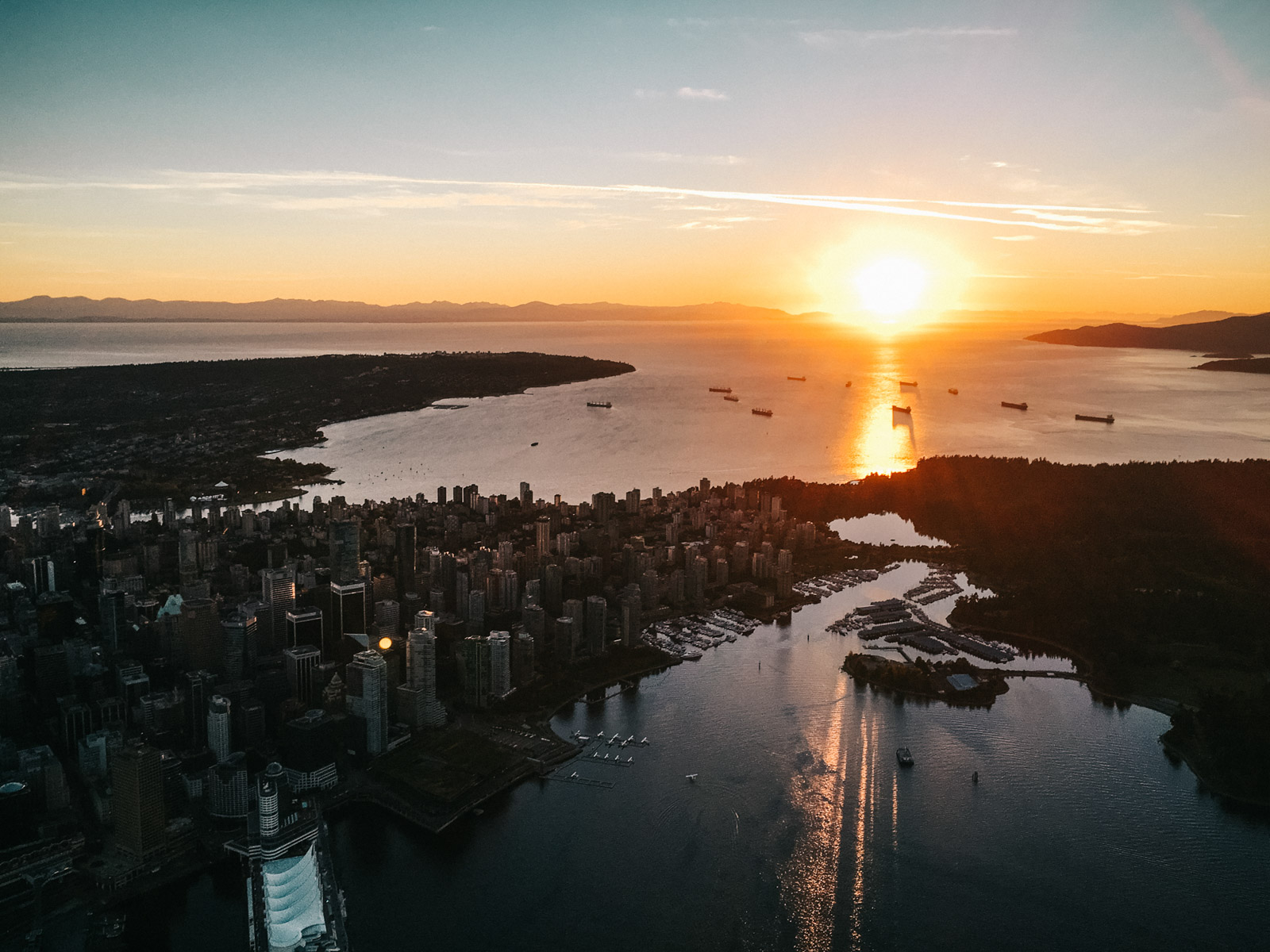 I decline a collagen face mask containing 24-karat gold (we are still in full health restrictions and taking off my medical mask feels wrong). Later, I find it in my takeaway package to enjoy at home. I have no such qualms about enjoying a 15-minute post-massage eucalyptus steam, the heat continuing the evaporation of tension from my bones. I'm allowed to revel in my new-found peace with a beautiful pot of ginger tea. For a short while, I can almost believe I am far from home and the world is ready for exploration and enjoyment again.
And it is, briefly: I head off to meet the Sky Helicopters pilot, picking up my teenage son on the way (Chi doesn't cater to under-16s). We pop some fizz (Champers for me, ginger ale for him) and ready ourselves for adventure. It's bright but windy, so our 30-minute route must be adapted on the fly.
We head toward the mountains, over the glinting red cranes and the huge pile of shocking yellow sulphur beside the North Shore docks. We take a left and climb, checking out the grandest properties of West Vancouver, picking out the blue dots of swimming pools and the green of tennis courts.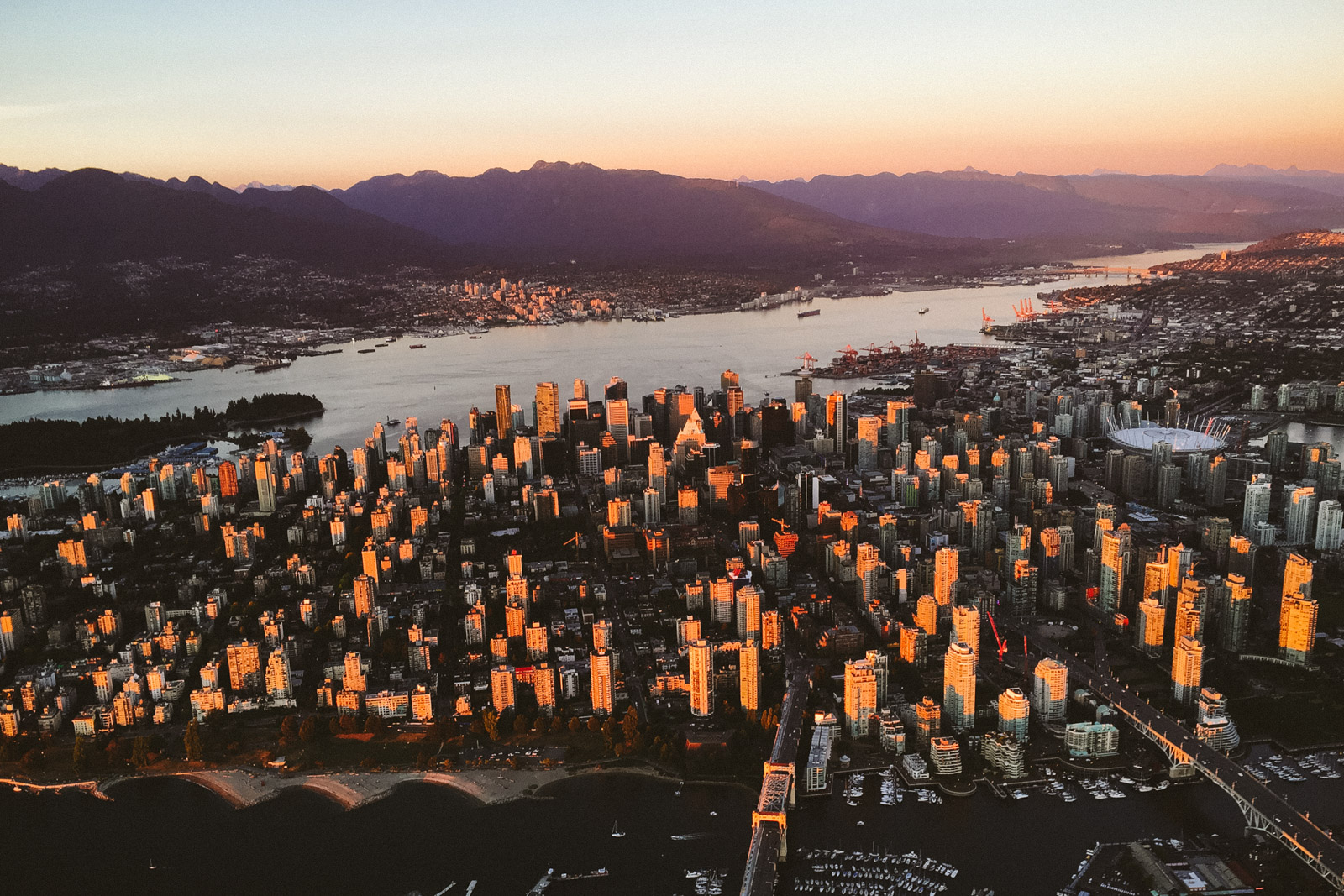 On a still day, we would have flown straight through the Lions, but with a building wind that would turn this steady, serene ride into a very different beast, we take the smooth route, hugging the side of Cypress, staring down at the forest covered in fresh powder. We pass Bowen and Gambier Islands before turning to see the sun setting behind the UBC peninsula.
Even downtown—such a familiar space—brings surprises. Our eagle-eyed pilot loops over the Granville Bridge to point out the heart formed by the access roads. Hats off to the engineer who brought a touch of magic to the job.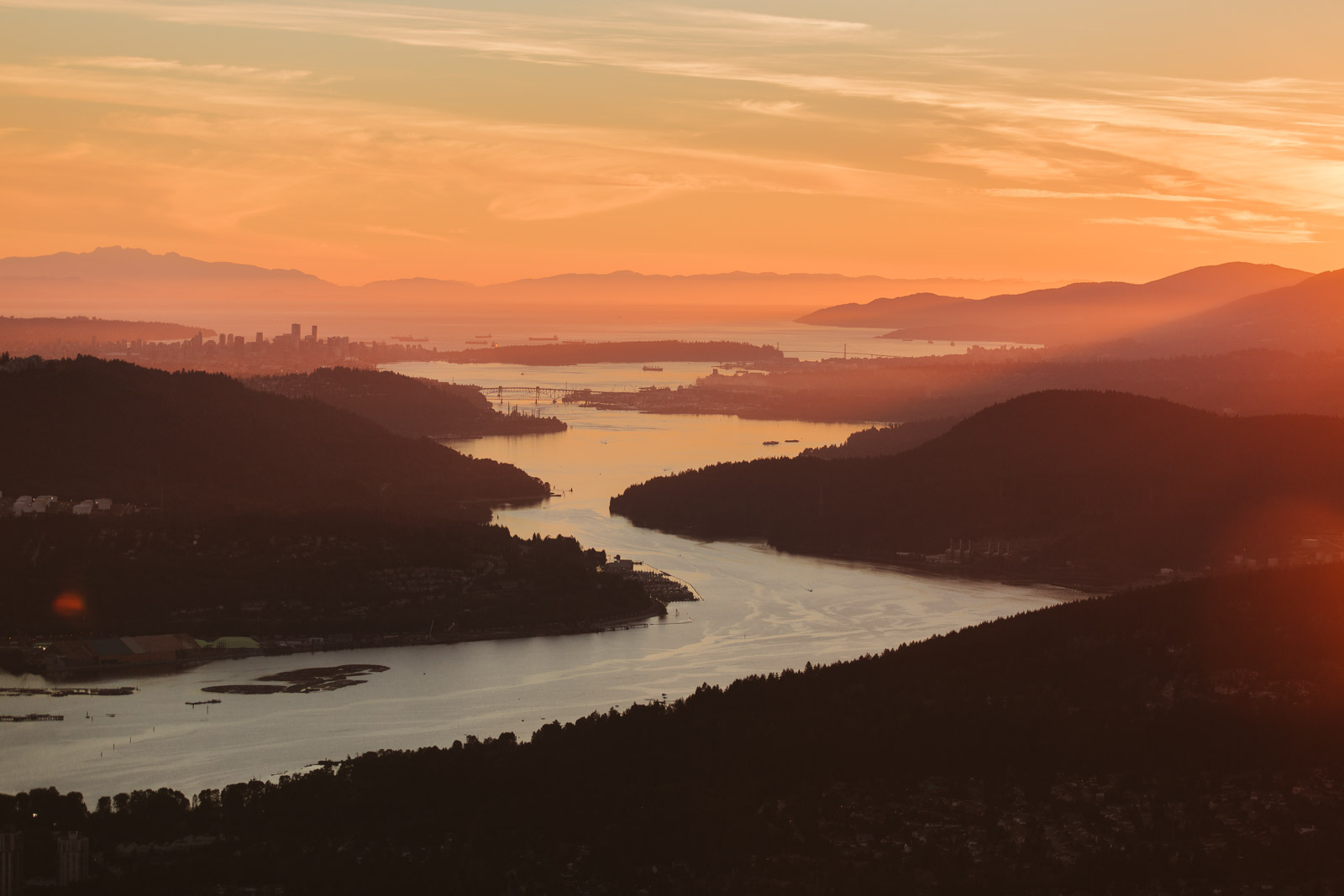 After a year of staying local, it's easy to forget that we live in a city people the world over are eager to visit. When the sun glints off our city of glass, and the mountains wear their white peaks with pride, there are few places that brush up so smartly.
Taking it all for granted is our right as residents, but this afternoon of spa and sightseeing reminds me to take a step back and refocus on Vancouver with fresh eyes. I didn't think it was possible, but walking home I feel renewed and reinvigorated. I may have stayed home, but it was a real trip.
---
This story is from our Spring 2021 issue. Get farther afield with more Travel stories.