From our Summer 2021 issue, a list of extraordinary outdoor items to get you in the mood for a luxurious summer.
Dioriviera Vespa
There's no going incognito à la Roman Holiday, but you can still make like a princess with this dazzling limited-edition Vespa 946 Christian Dior. Designed by the house in collaboration with iconic Italian Vespa-maker Piaggio Group, the customizable scooter invites breezy escape from the everyday—and the past year. A helmet and top case embellished with the Dior Oblique jacquard technical canvas round out the dreamy dolce vita meets je ne sais quoi fun.
Traeger Grill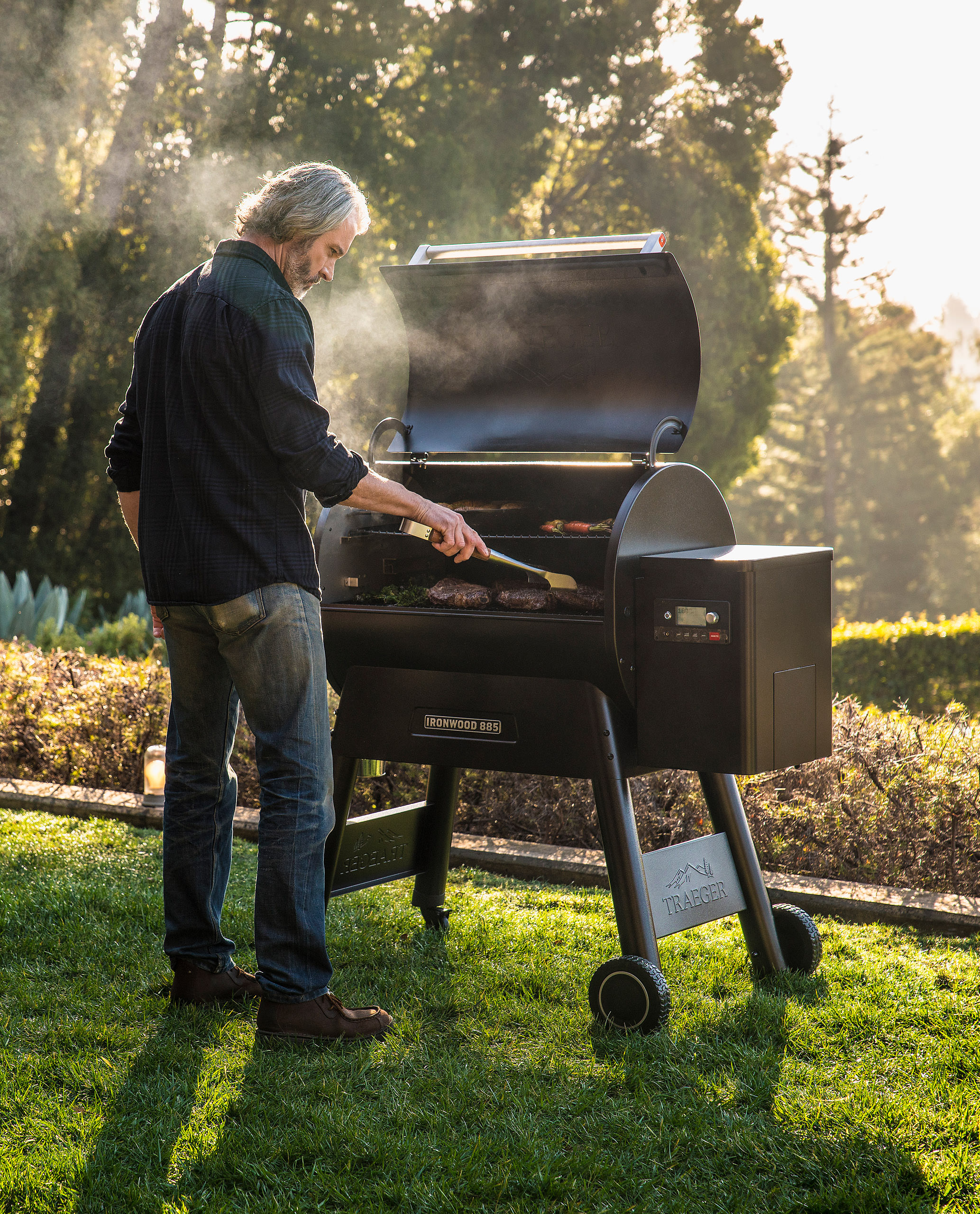 Temperatures are climbing, flowers are blooming, and that other yearly ritual is upon us: barbecuing. What if there were an option in between meticulously tending a slow-burning mesquite fire for a side of ribs, on the one hand, and lamely pushing start on a gas model on the other? Traeger, the cult brand beloved by chefs, has harnessed the power and flavour of old-school hardwood barbecuing and compressed it into tiny wood pellets that smoke with precision thanks to wireless connectivity to your Apple Watch. The result is that rare best of both worlds: monitor your Traeger for the day with ease, then simply emerge at dinner a bona fide pit master.
Louis Vuitton Objets Nomades Lanterns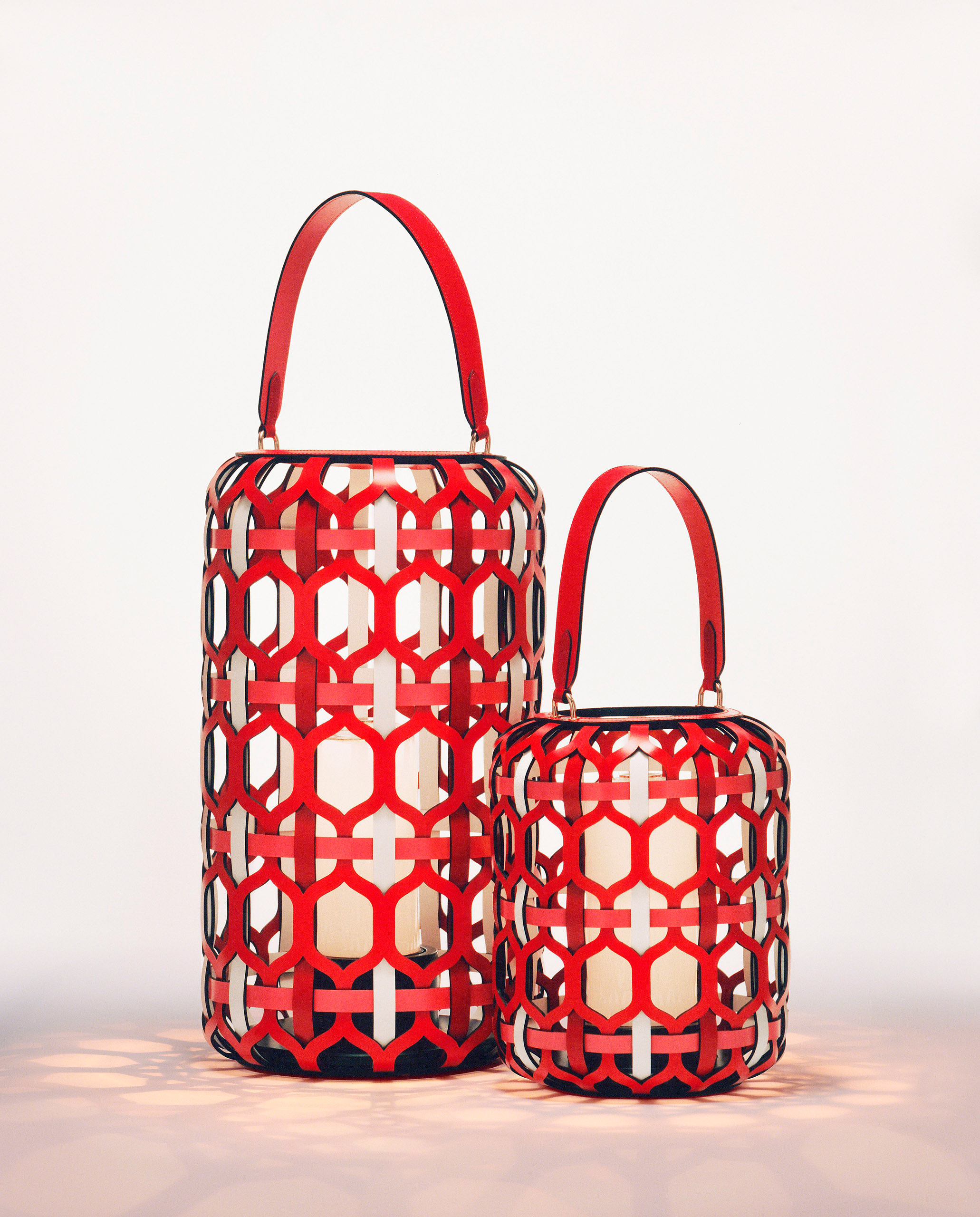 Louis Vuitton's latest Objets Nomades—everyday objects reimagined as works of art in collaboration with world-renowned artists—evoke romantic summer nights dancing under a garland. Lanterns, designed by Giorgia Zanellato and Daniele Bortotto, feature interwoven strips of Louis Vuitton leather, a rechargeable LED light, and a frosted-glass bulb that casts subtle honeycomb patterns for diffused illumination. In two sizes and tones of either pistachio or red berries, each lantern includes details—a carrying strap and brass feet—that recall the house's iconic handbags. Let there be light.
Paola Lenti Shibui Platform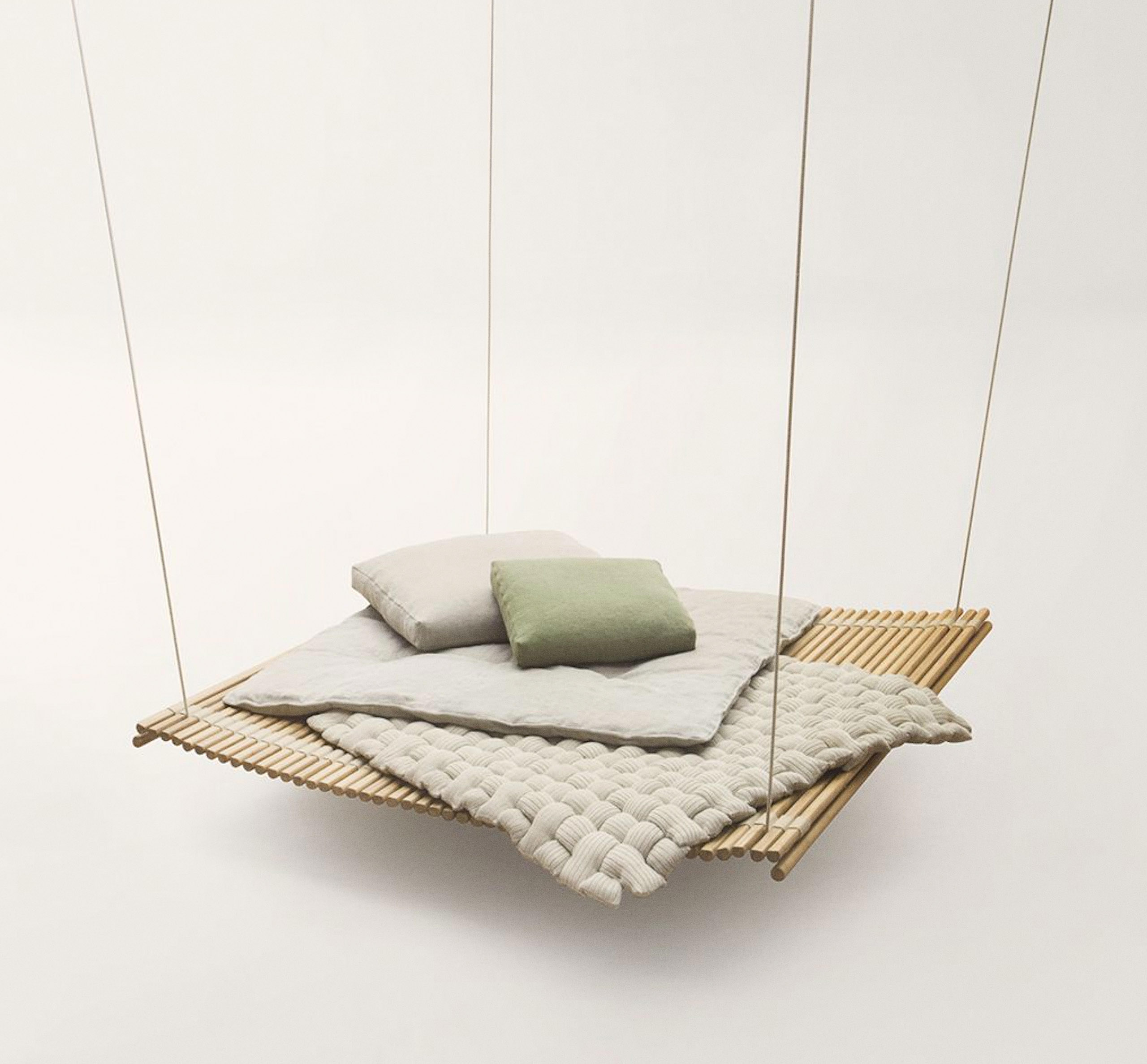 A terra cotta sculpture of a woman on a swing dating back to at least the 14th century BCE was discovered in Crete, pointing to a long history of humans perfecting the art of idly watching the world go by. Made with lazy summer days in mind, the suspended Shibui Platform by Francesco Rota for Paola Lenti guarantees quiet contemplation with its creative design. Part of the 2021 Eres collection, the sleek platform features bamboo sticks tied with jute straps to a sturdy steel frame. Upholstery options include Trapuntino, a thin quilt padded with paineira vegetable fibre and covered in linen or hemp fabric.
Guerlain Terracotta Powder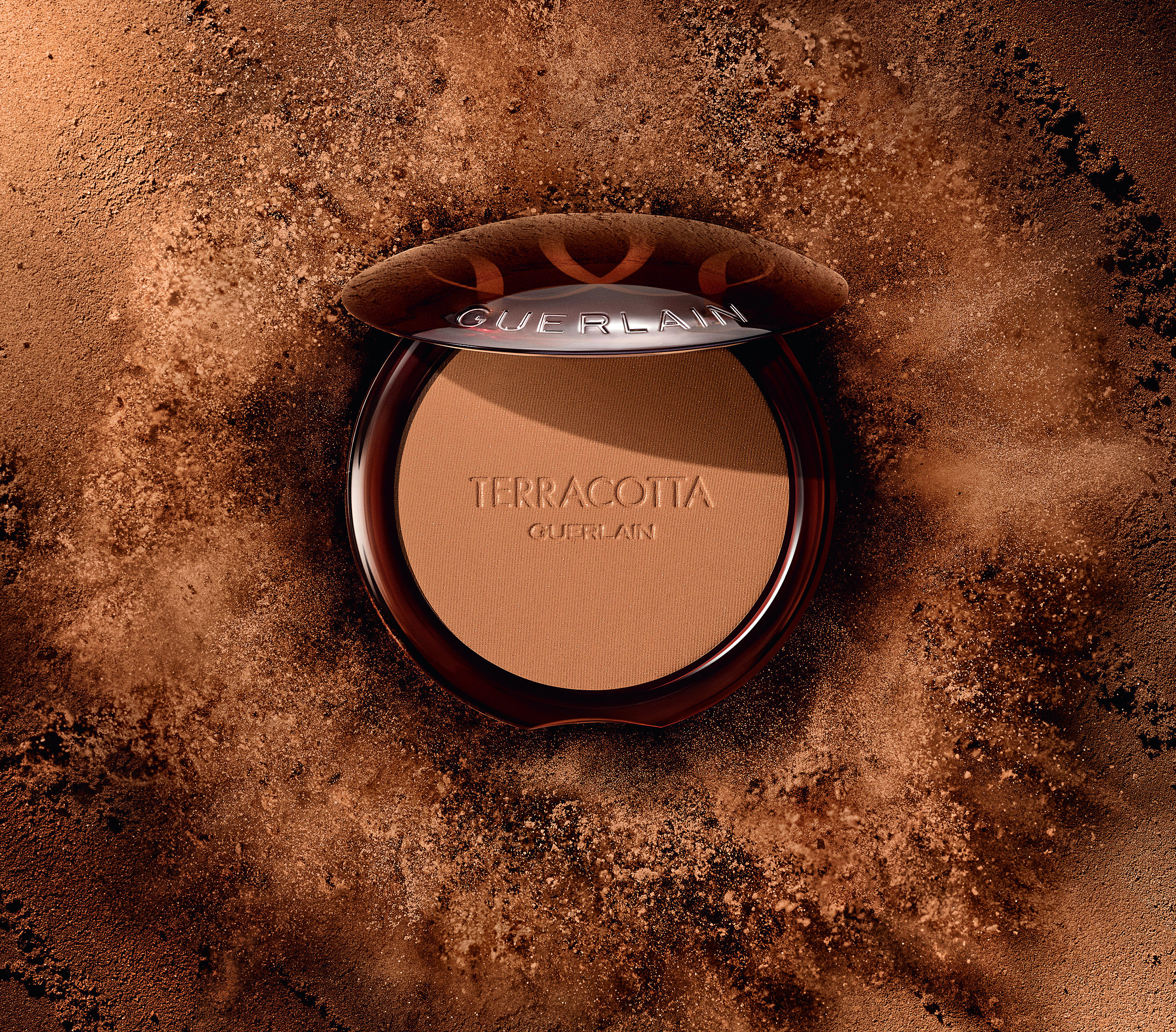 Every 30 seconds, one of Guerlain's Terracotta bronzing compacts sells somewhere around the globe—a number sure to be exceeded with the heritage brand's reformulation of its legendary powder. Now comprising 96 per cent naturally derived ingredients and featuring notes of ylang ylang, orange flower, tonka bean, and vanilla, the powder also contains a few precious drops of argan oil for its nourishing properties. No stranger to the sustainability front (the iconic company says it strives to ship its products by boat, not air, to keep its global carbon footprint down), Guerlain sources its argan oil via the Targanine network of cooperatives that safeguards local Moroccan land resources and works to create stable employment in rural areas.
Fendi x Ferrino Tent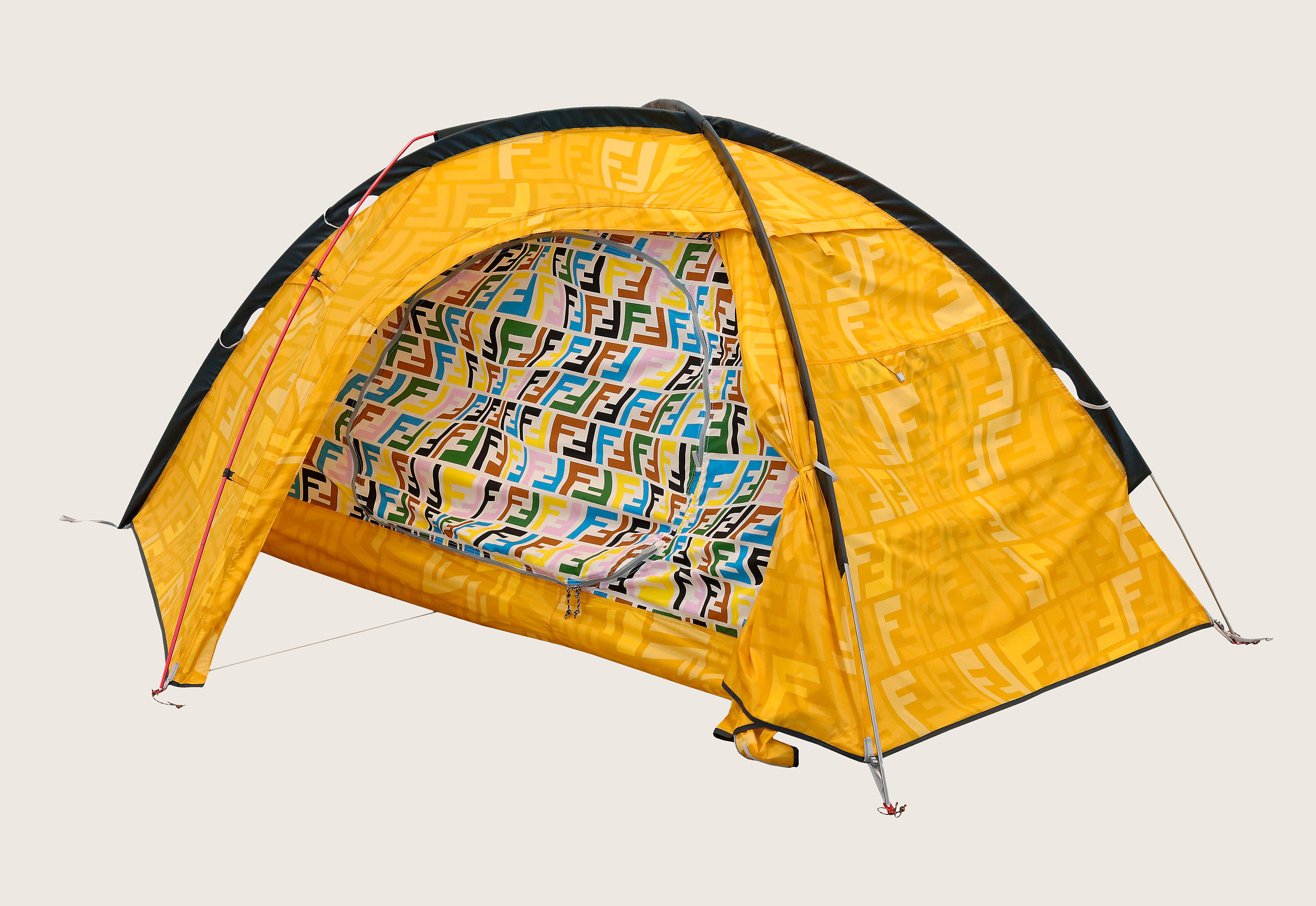 Summertime and the living is easy—in the five-star luxury glamping tent by Fendi. Partnering with 150-year-old Italian rugged outdoor brand Ferrino and New York–based artist Sarah Coleman, Fendi captures sunshine at a glance with the FF Vertigo tent—part of a limited-edition summer capsule collection. The house's classic logo passes through a psychedelic filter and emerges as a twisted, turned version of the original. Because this summer is all about new adventures and impressing stylish bears.
---
Vespa photo by Pamela Hanson. Read more of our Summer 2021 issue.