"Fresh vegetables and meat are what people are coming here to buy most," Eric Yeung says, standing between rainbow pyramids of carrots, bamboo shoots, daikon radishes, and garlic in the produce section of the largest and busiest store in Canada's largest Asian grocery chain, only a few weeks away from the most important festival of the Chinese year. "People want to stay healthy. Keep their immune systems strong."
Straightforward and efficient, in a smartly clipped sidecut and practical wool sweater, Yeung has managed grocery stores for T&T Supermarket, including this one in the heart of Richmond, for seven years. In addition to Asian staples from soy sauce to 10 varieties of fermented tofu, Yeung shows off aisles stocked with Filipino shrimp paste, Thai curry, and Canadian yogurt, milk, and cheese.
Above Yeung's head, the ceilings are hung with three-dimensional paper cutouts in the shape of the Chinese character "spring" for the Spring Festival—the East Asian new year. On red placards suspended from every beam, the same felicitous phrase for the year of the cow is repeated in calligraphic gold lettering: a pun playing on the Chinese words for "cow" and for "a change of direction" being homonyms. It means "a dramatic change of direction" or, to approximate the pun, "a bullish change for the better."
This is a fitting benediction for T&T Supermarket, which has experienced a slow but dramatic change of fortune over the past year under the increasingly visible leadership of Yeung's boss, CEO Tina Lee. In the very first days of the pandemic, Lee gambled on taking the virus seriously—in the face of convention, public opinion, and even public health advice.
"Now it seems so obvious. At that time, it was way out there," Lee says over the phone from her Toronto office. "People thought we were crazy for doing what we were doing. It was a shock even to mainstream media. Like, I can't believe T&T is doing that. Are they all sick?"
Lee is recalling the earliest days of Canada's pandemic; the country's first case was confirmed January 25, shortly after Canada's chief public health officer dismissed masks as unnecessary for healthy people. But inside T&T, employees with contacts across East Asia were telling Lee that masks were going to be essential. Some had friends and family in China and Korea where the battle against the virus was well underway; others had lived through SARS in Hong Kong.
"That was the first thing that came up at the first meeting we had," she says. "'Get your hands on masks now.'"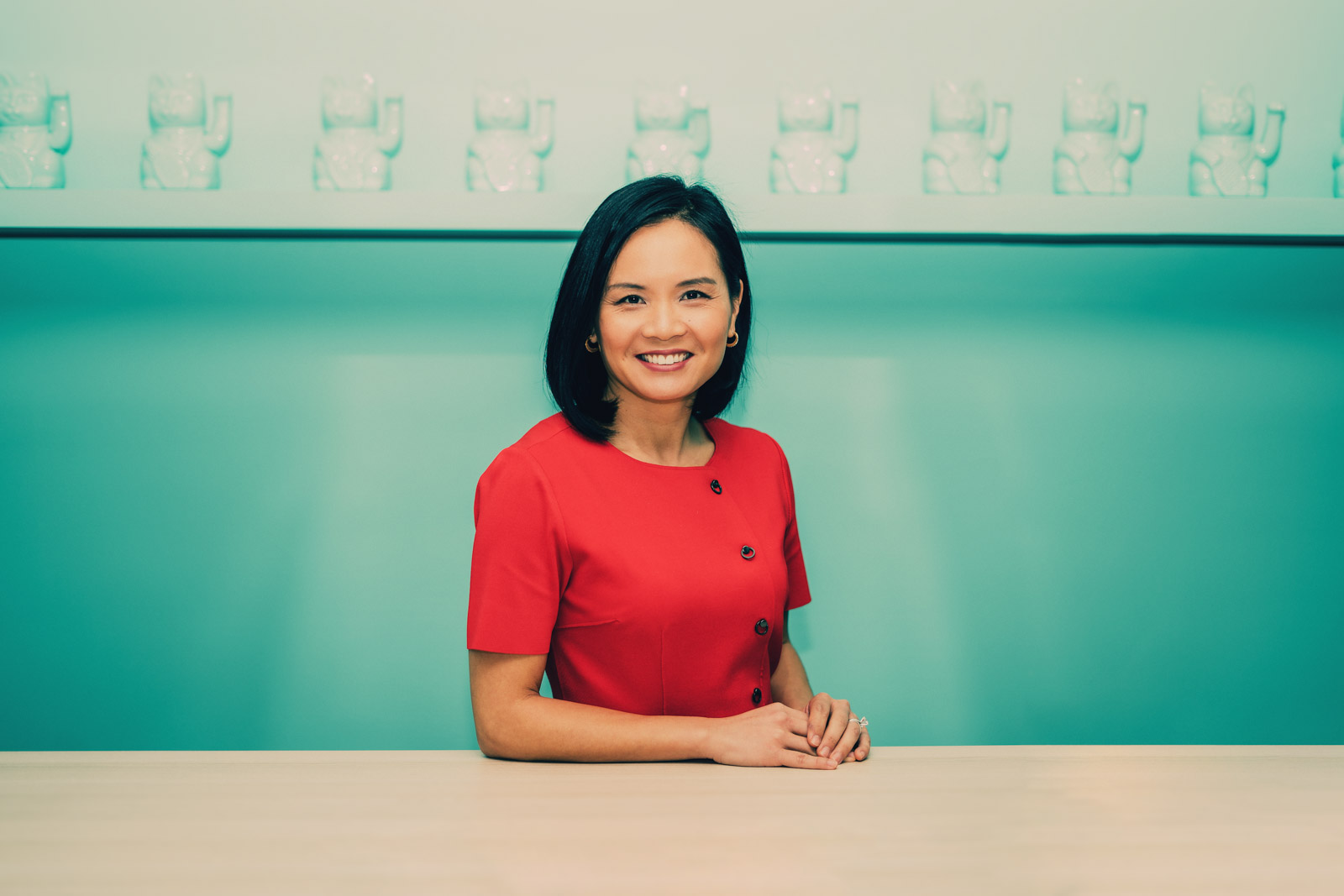 Lee remembers sitting in on daily mask-sourcing meetings throughout February, and in the first months of the year, T&T became one of Canada's largest importers of non-medical masks. By the time federal public health officials had come around in early April, the company was already providing mandatory masks for all employees in their stores and, soon after, donating more than a million excess masks to hospitals and long-term care homes.
T&T also led other early measures to control the virus, some of which have never been widely adopted elsewhere. In mid-April, the company began scanning the temperature of customers entering the store, and then in May made masks mandatory for all customers, a full three months before most other supermarkets would follow suit.
Perhaps the hardest choice, though, was publicizing all new COVID-19 cases in T&T stores, beyond the call of public health measures. When rumours initially circulated of cases in Toronto-area stores, Lee says, she realized how much damage a reported case could do.
"I thought, 'Oh, we're done. We're done. This year is going to suck.'"
Indeed, T&T voluntarily closed stores briefly in Calgary and Coquitlam after employee infection cases. When fears about Chinese Canadians importing the virus were at their height, she says the chain had one of its worst months.
"It was certainly financially damaging, I can tell you that for sure," Lee says. "But we're in business for the long game, and that's worth keeping the trust with our customers."
And things turned around. Not only has T&T rebounded, but Tina Lee has emerged as both an astute businesswoman and a recognizable public face of the Canadian Chinese community's remarkable response to the pandemic.
It's all a little bit new. While Lee hasn't avoided publicity in her six years as CEO, she has been a prototypical second-generation manager of a successful family company: practical, businesslike, and brand-oriented. She took the helm of T&T in 2014 at age 34, five years after the company was acquired by Canadian grocery giant Loblaws for $225 million. When she was named to a Canada-U.S. council of women entrepreneurs in 2017, she spoke briefly but glowingly about following in the footsteps of her mother, T&T's founder, Cindy Lee. A 2018 Financial Post profile likewise focuses on her mother's achievements. Tina Lee's last appearance in the press before the pandemic was a prosaic feature in the Toronto Star about choosing real estate for her next grocery store.
But in 2020, Tina Lee began to speak with a different voice. In March, she started to publish regular letters to staff and customers, with everything from promises that shelves would stay stocked to notes about the tap-pay limits on credit cards.
"As the pandemic evolves, we know everyone is very worried," she said in a short video on March 25. "We at T&T are also very worried."
In the news, she has become prolific, talking frankly about new cases in her stores and defending the requirement for customers to wear masks. When a man refusing to wear a mask at the Mississauga store called employees "communists" and told them to go back to China, Lee responded with public condemnation. She joined a federally organized council for the procurement of critical PPE supplies and advocated for more recognition of the Chinese community's work in managing the pandemic.
"This was a year like no other," she says of her public-facing turn. "It's about public safety and about trust in my brand. I needed customers to work with us and understand why. 'I need you to wear masks. I need you to know that we disinfect our shopping carts. I need you to make space for other customers in our store.'"
She also attributes her sense of social responsibility to growing up within a company run and led by women; even the name of the company refers to Tina and her sister Tiffany. Tina and her mother aside, 75 per cent of T&T's C-suite and 43 per cent of its board are women.
"I think having so many women in T&T's leadership has led us to bring compassion in a time of crisis," she says.
Eric Yeung, in his T&T store in Richmond, says this Spring Festival will be a little different than usual. The students who would usually crowd into the store's ample cafeteria in the late hours are mostly absent, as are some of the wealthier patrons who might have snapped up luxury gifts and cosmetics from the glass display cases. Everyday shoppers, beginning to stock up on boxes of imported Taiwanese pineapple buns and glossy pomelos for their small family holiday gatherings at home, have filled the gap.
Yeung reflects on the responsibility of running the store this year, knowing a single publicized COVID case could bring business to a halt.
"It's pressure but also an advantage," he says, strolling past a tableau of whole black cod on ice. "People begin to know they can shop here safely. They begin to come back."
---
This story is from our Spring 2021 issue. Read even more Canadian Business stories.