Susin Nielsen is clear: "I am ruled by my stomach."
And so I find myself having lunch at a Kitsilano restaurant with television showrunner Nielsen and actor Jewel Staite—the powerhouse duo behind the locally shot and produced legal drama Family Law.
"I'm the cheeseball in the relationship," Staite says a few minutes into our meal. "Susin can't take any sentimental shit, but I hope that this show goes on for many years, because it's such a wonderful place to be, and I hope we're friends forever."
Nielsen nods. "I can't imagine a universe where we wouldn't be." She pauses. "Yeah. I'm just imagining that world. No, there are few scenarios where we wouldn't be friends."
There is another pause. Then smiles. Then they both burst into laughter.
I first heard about Family Law in the summer of 2020. Veteran Vancouver actors on my local screen industry podcast gushed about their overwhelmingly positive experiences guesting on the show. (It was one of the first to go back to camera when the industry resumed production post-shutdown).
They told me Staite was an incredible "number one" (the lead, and first on the daily call sheet), who made them feel valued from the moment they stepped into their trailers and found a handwritten note welcoming them to the Family Law family. They told me showrunner Nielsen ran not only a tight ship, but also a happy and creative one where actors felt they could truly play—a feat, considering this was a new series filming under the myriad then-new restrictions related to COVID-19.
My interest was more than piqued, and when Family Law premiered in September last year—its second season already greenlit—it did not disappoint. The writing is lush and smart: hilarious one moment, heartbreaking the next.
Staite shines as Abigail "Abby" Bianchi, a brilliant but disgraced lawyer forced to join her estranged father's law firm and work alongside her resentful half-siblings because a viral video of her drunk and vomiting in court made her unemployable anywhere else.
Nielsen's work often deals with interpersonal relationships, digging deep into complicated characters and their family history. For Family Law, she drew upon her own background. Like Abby, Nielsen was distant from her father for many years, not meeting him or her two half-siblings until she was a teenager. Despite a loving upbringing, "I think those dynamics have always fascinated me: issues of estrangement, the chip on your shoulder that you can carry, and the confusion and hurt," Nielsen says. "That was where the idea for the show was born."
For decades, Staite and Nielsen occupied different spaces in the Vancouver screen scene. Staite was a child actor who gained a global following for her work as Kaylee, the kind-hearted mechanic in Fox's cult sci-fi television series Firefly and subsequent movie Serenity, and she built on that genre fame playing Dr. Jennifer Keller in the locally shot sci-fi television series Stargate: Atlantis.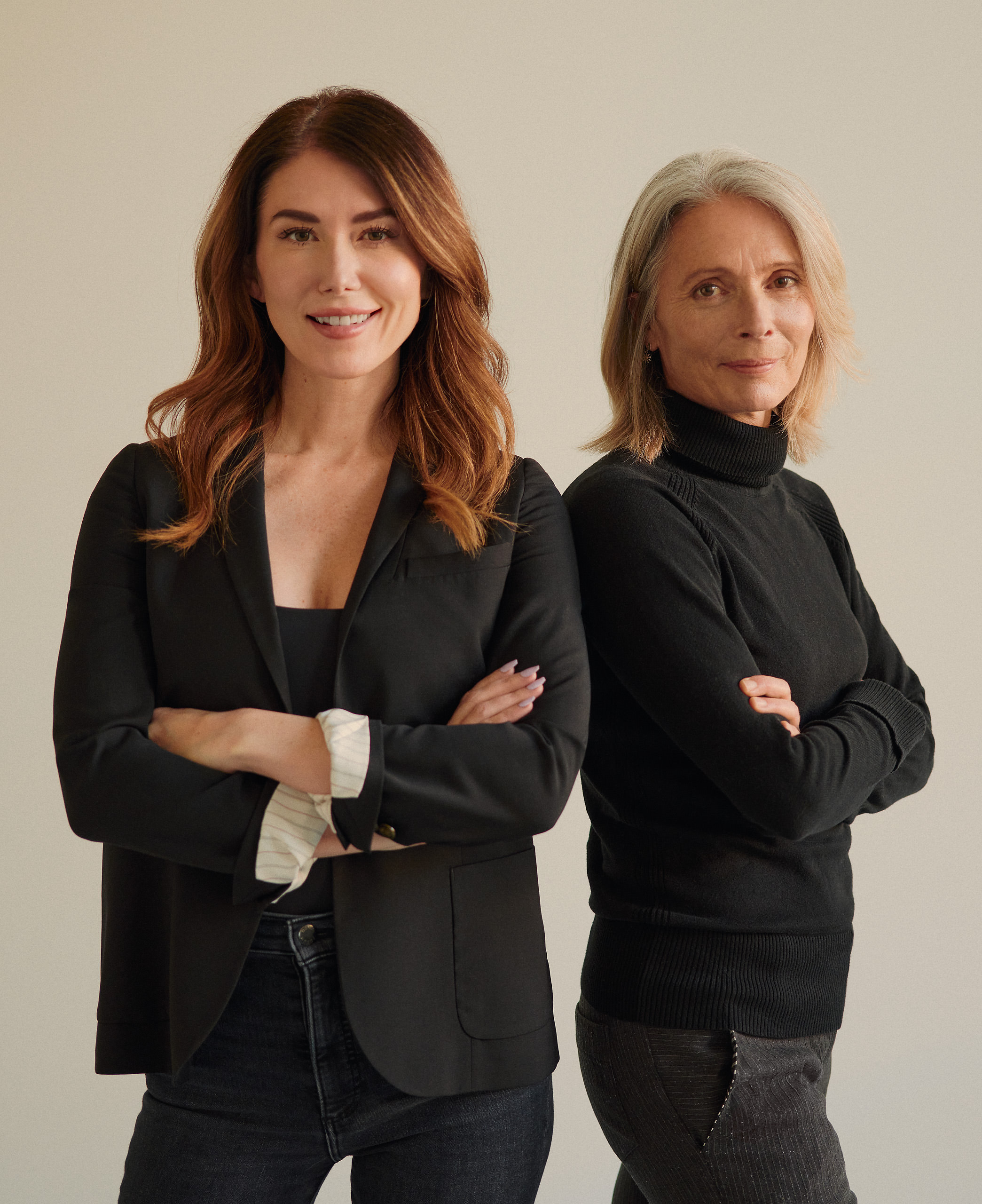 Nielsen's domain has been behind the scenes. With Gary Harvey, she created and executive produced Robson Arms, a dark comedy about the eccentric residents of an apartment building in Vancouver's West End. She contributed scripts to shows including Arctic Air and Heartland, while also coming into her own as an author of books for children and young adults. She received a Governor General's Literary Award and the 2013 Canadian Library Association Book of the Year for Children Award for her novel The Reluctant Journal of Henry K. Larsen, which deals with the aftermath of a school shooting. Her 2015 book We Are All Made of Molecules made that year's Governor General's Literary Award shortlist.
The two women had never met until Family Law was looking for its lead. Nielsen describes experiencing a physical reaction while watching Staite's final taped audition.
"I literally remember this jolt of electricity going up my spine, and I thought, 'This is her,'" she recalls. "Sometimes people can get the pathos or the more heartfelt emotion, but to be able to balance that and the humour is really tricky. Jewel was able to embody all of those things."
For Staite, Abby is "the most comfortable I've ever felt in a role. The audition scenes were heartbreaking, but there was humour there, and any time I get a little chance to play humour, I will go for it."
The character reminds Staite, she says, of her late father, Bob, whose sense of humour she describes as crass but with heart. "He would use humour in a difficult situation, and I think Abby does that." And the connection to her own life doesn't end there. "I would say we certainly have a lot of similarities," she notes. "We're both fierce moms, too."
As shooting goes on, Nielsen interjects, the essence of the actors is reflected in their characters. "Now Jewel is Abby, so I'm thinking of her when I'm writing for her, as are all the other writers."
In particular, the sibling-esque dynamic that sprang up between Staite and her co-stars has made its way onto the screen. "It might not have come super naturally to me because I didn't grow up with siblings," Nielsen adds. But after watching Staite's off-screen interaction with Genelle Williams and Zach Smadu (the actors who play Abby's half-sister and half-brother), Nielsen says she has been inspired.
"Sometimes I'll start getting these hilarious little text threads where they're trying to get some kind of information about storylines or characters, and it's like your three kids are in the backseat in the car, and they're begging you to pull over for ice cream."
"I'm sure it's annoying," Staite says, laughing. When they're working, "We talk every day. Somebody says something in the chat, and someone will be like, 'I wonder if Susin would know? Maybe we should ask Susin?' And then we start another chat with Susin and start bugging her, and then someone says something else, and then it gets pushed further and further, and then finally Susin's like, 'I'm writing right now. I'm working. I will turn this show around if you kids don't stop!'"
"One time they were bugging me and I was in the writers room and I started sending them fake cards from the wall of plot points," Nielsen says.
"It was so mean," Staite says with a chuckle. "It was things she knows we hate, like 'Abby eats a box full of donuts and goes bungee-jumping.' We were like, 'Okay, Susin is done.'"
Staite has been a series regular before. Nielsen has been a showrunner. They know how the showrunner and number one relationship usually plays out: friendly, respectful, but in separate silos. One creates the world; the other brings it to life in front of the camera.
That's not how Staite and Nielsen work together.
Whatever fires might occur are easily solvable, they insist. Everyone from the network all the way down has wanted to make the same show, Nielsen says. "It's never, 'The network has said you need to toss this whole episode out,' or 'Jewel won't come out of her trailer.'"
"I don't think it's normal to have the kind of openness that we have," Staite says. "Susin and I are friends. Buddies. I trust you." Nielsen scoffs.
"Don't give me that look," Staite says.
"There's a trust there. You don't get that every time. You don't. I know how unusual it is."
---
Read more from our Spring 2022 issue.