A monochromatic checkerboard coat with an oversized shawl lapel layered on top of a boxy cropped sweater, a slouchy silk top, and a crinkly paper-bag-waist midi skirt. A swingy floral-print blouse paired with olive-green cargos, cropped and cuffed. An unlined soft-shouldered camel topcoat worn over a roomy, speckled mock neck and wide plaid trousers with an elastic waist.
These are not the looks that come to mind when one thinks of Club Monaco, the longtime purveyor of affordable luxury that is almost synonymous with the striking black-and-white aesthetic and heritage pieces—the gabardine trench, the white shirt, the work trouser—that it has pioneered on the high-street retail market since first opening its doors in 1985 on Toronto's Bloor Street West. Rather, this current laid-back, relaxed, and even whimsical approach to clothing, ubiquitous in the Fall capsule collection that was shown to the public at Grand Central Terminal in the company's first-ever New York Fashion Week presentation, is a far cry from the strict tailoring, sculptural silhouettes, and overall stuffiness the brand had so commonly been associated with. Instead, it signifies a reinjection of modernity into the 31-year-old company.
The more structured garments and basics were de rigueur at Club Monaco until Caroline Belhumeur arrived as creative director in February 2008, bringing with her years of experience with Calvin Klein, who snatched her from Kingston University London's fashion program. "It wasn't relevant anymore," she says of the old Club Monaco aesthetic, in a West Country English accent. "It was a very '90s/early 2000s mentality." Belhumeur has worked towards softening the brand's look, elevating the fabrics and fits, and was recently joined by Matthew Millward, the brand's new head of men's design.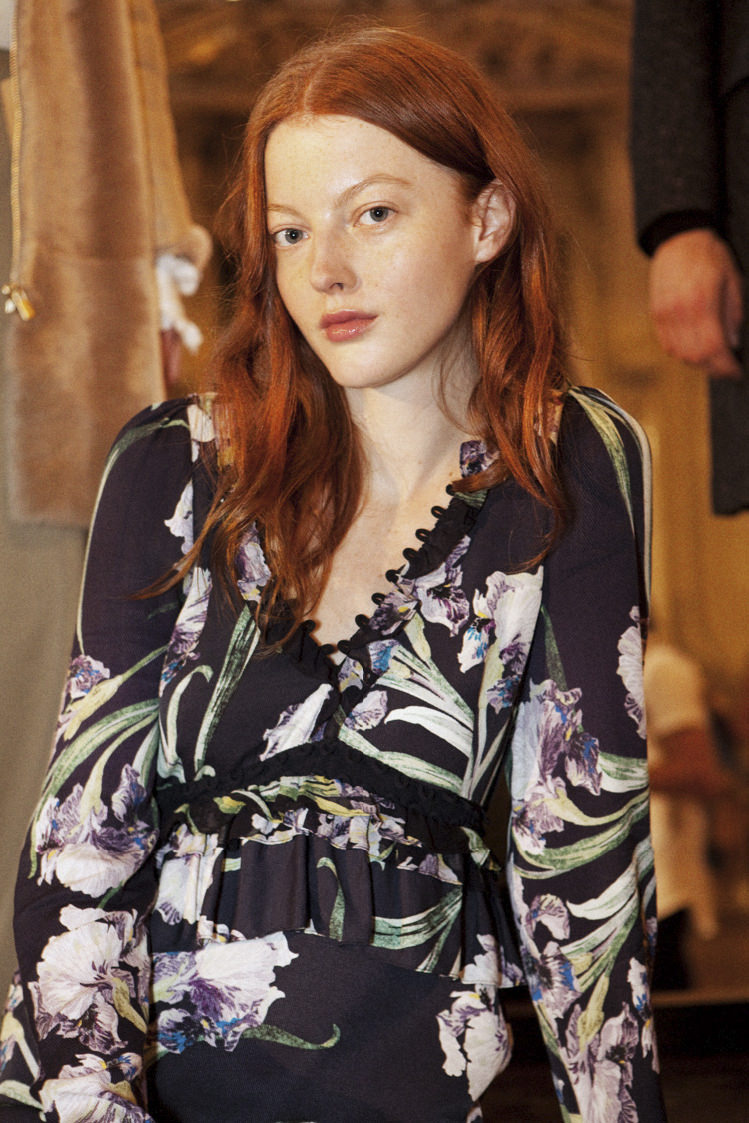 But with higher quality fabrics come higher price points. While Club Monaco has no problem maintaining its more affluent clientele with wardrobe staples like the cream women's blazer and slim-fitting Connor chino, it, like so many other mass-market retailers, is challenged with how to convince a millennial shopper in the face of an economic downturn's shrapnel to purchase, for example, an expensive cashmere fisherman's knit. "It's about offering relevant pieces that are directional and fashion-forward, alongside more classic styles," says Millward, who knows a thing or two about quality, having spent his formative years surrounded by wool mills in Yorkshire and kicking about Savile Row. He also notes the importance of being agile when responding to market trends, which today would reflect a greater shift toward minimalism—no doubt propelled in part by organizing oracle Marie Kondo's discarding methodology that suggests keeping only things that "spark joy".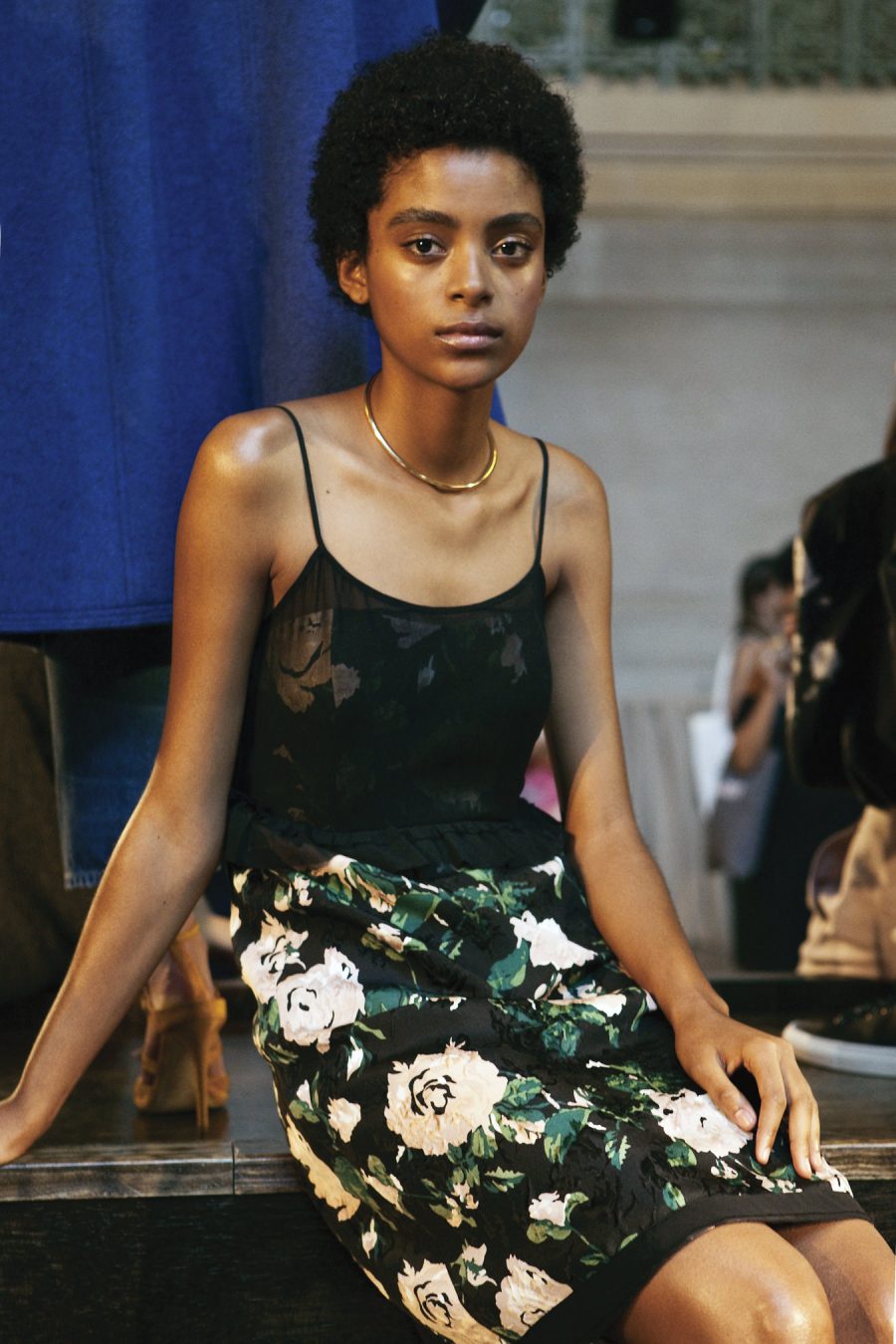 When thought of in these terms, that fisherman's knit is perhaps the most joyous acquisition: it's a timeless garment in one of the finest fabrics, and doesn't have the baggage of something hyper-trendy. Belhumeur would agree that a higher-quality piece is worth the investment: "Our customer sees the value in it because it will last them for years, rather than something that's going to fall apart in a couple of months and pill," she says. "It's almost a responsibility to produce things that have longevity, because I don't want to make something that's just a throwaway—it's just disgusting."
And it's not just premium knitwear that customers will find this year. The Fall women's collection features high-waisted, voluminous trousers that can be paired with tucked-in tailored tops boasting details like covered buttons, furniture tassels, or flourishing bell sleeves, or comfy sweaters with a sharp pencil skirt. "For the Fall fashion week collection, we continued to evolve heritage pieces like turtlenecks, wool trench coats, and silk shirting," says Belhumeur, who updated them with scalloped edges, military detailing, and ruffles. They'll still do a blouse, "but maybe the blouse is no longer cotton, and is this sort of thing," she says, gesturing to the covered buttons on her own silk top. "I would have this shirt in my wardrobe for years."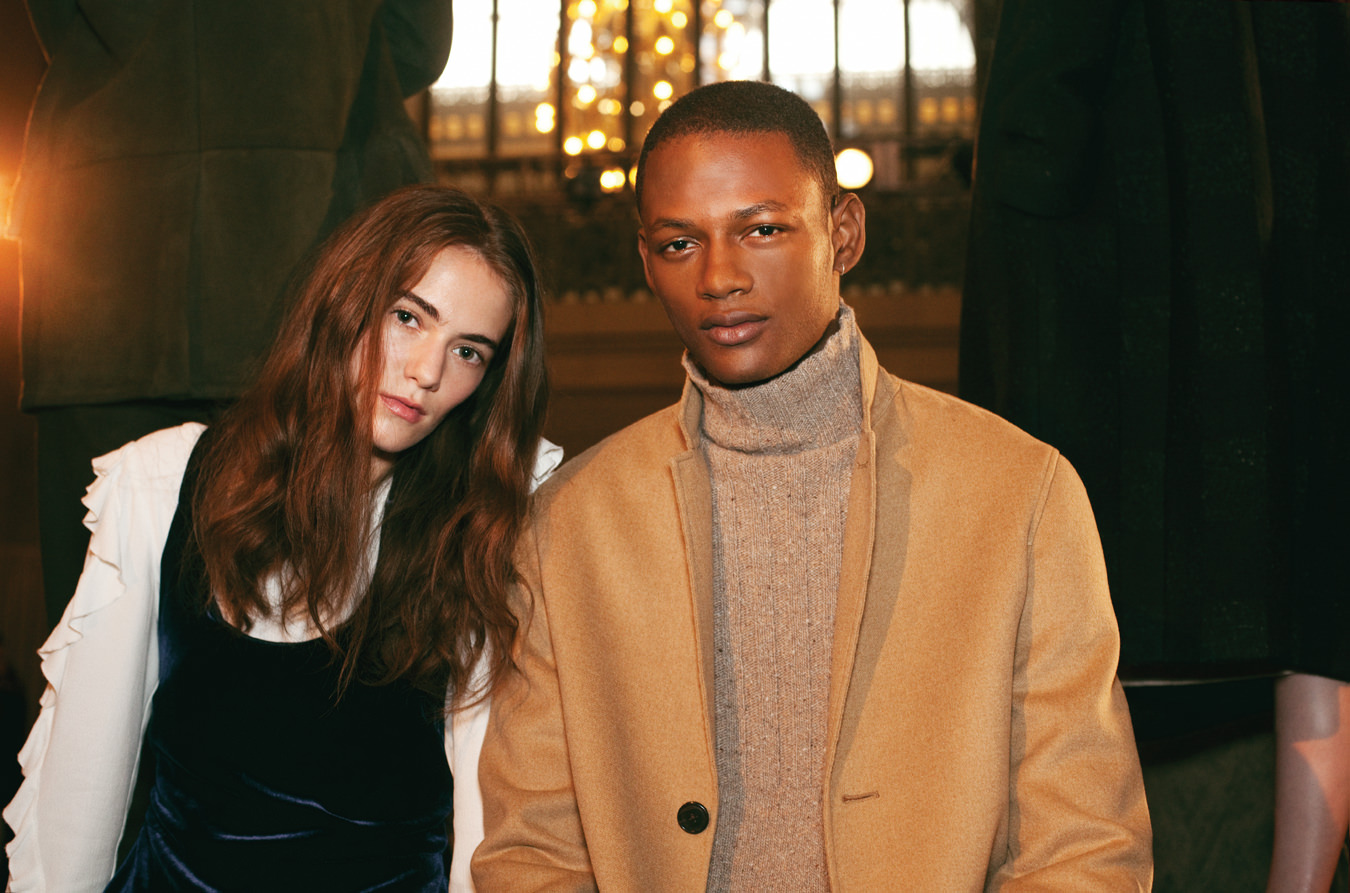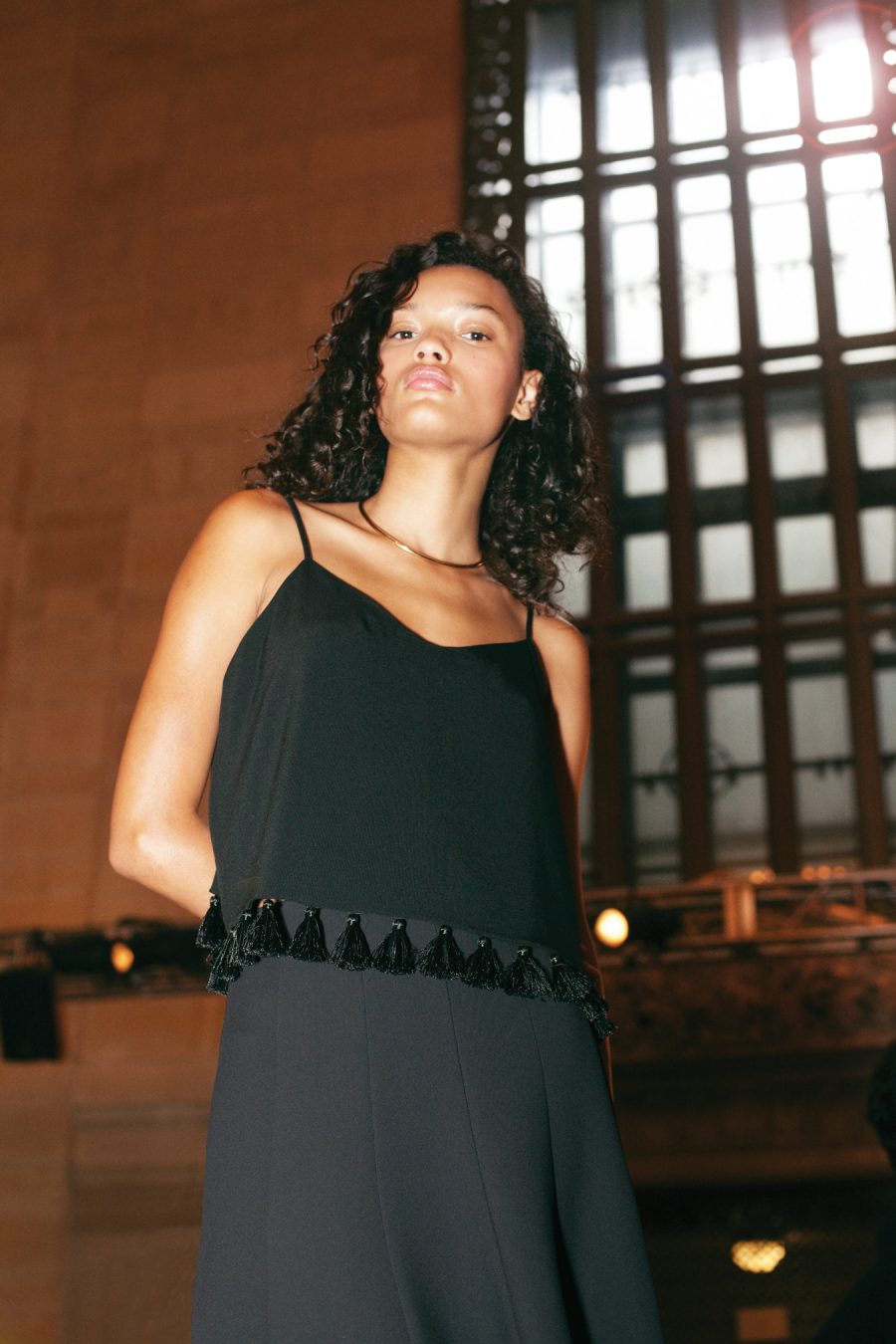 The men's collection, on the other hand, is "a bit more dressed-up without looking stuffy," as Millward puts it: refined-yet-edgy suits worn over T-shirts or turtlenecks instead of the traditional shirt-and-necktie combination, all topped by rich tweed outerwear pieces. And, in a move to transition itself into more a lifestyle brand, Club Monaco has licensed such cool-kid labels as vintage Levi's jeans and Rachel Comey sandals; collaborated with Vancouver's Wings+Horns, Toronto streetstyle photographer Tommy Ton, and Victoria's Viberg Boot; and now offers shop-in-shops such as Toby's Estate coffee.
Today's consumer wants to feel comfortable, as indicated by the skyrocketing popularity of athleisure, which the brand has started incorporating into its merchandise (it's no surprise Millward designed for Nike prior to Club Monaco). "We must be aware of trends that we could potentially design into," he says, "but also protect the DNA we've become known for." For Club Monaco, that means reimagining the heritage pieces its clients have come to love, but also ensuring that first-time shoppers realize the value in the quality that it will continue to offer. And that's certainly not black and white.
---
See it in print. Get our Winter 2016 issue.