The rain finally comes to a halt in Gastown and the cobblestones are glistening. Young couples emerge from warm cafes and people with shopping bags come out of boutiques. In the distance, a fashionista is spotted. She is wearing what is lovingly dubbed a Canadian tuxedo: a denim jacket paired with denim jeans. But it isn't the clothing, or the elegant beret she is sporting atop her brown hair, that catches my eye—it's the two enormous suitcases she is dragging behind her.
If this afternoon were a movie, it would seem as if we'd just found our heroine. Her name is Carey Melnichuk, and she is one of Vancouver's most forward-thinking women in fashion.
Melnichuk wheels her suitcases into the 7,000-square-foot sartorial sanctuary that is Secret Location, the fashion concept store she founded in 2012. Once at the back of the shop, she drops her bags and swiftly reveals an uncountable number of shoes.
"I just kind of brought…everything," she says.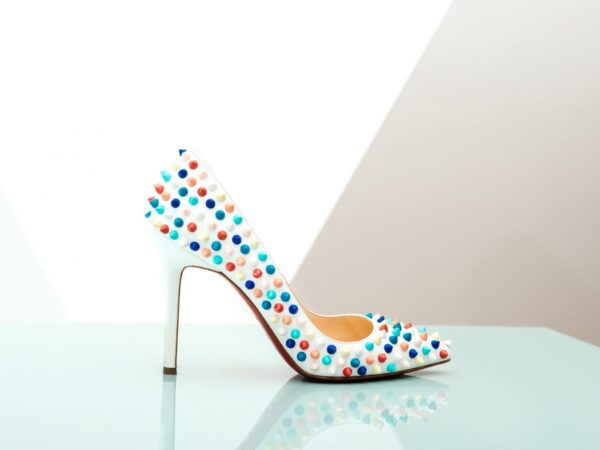 But in fact, this is only half of Melnichuk's collection of footwear. Her selection reads like a checklist of luxury must-haves: vintage Chanel, Fendi, and Prada heels are all present. Just like the glass slipper fit Cinderella, the Delpozo pump fits Carey Melnichuk.
"I can't even tell you a specific date," she says, when asked about the origins of her shoe collection—one that includes the iconic Salvatore Ferragamo rainbow platform, as well as a pastel Charlotte Olympia pump with an ice cream cone heel. "It was just a slow metamorphosis. It's choosing something, saving up for it, and purchasing it." What is immediately evident about Melnichuk is her deep admiration for design and quality. Since a young age, she has been enchanted with fashion's impact on society and culture.
As she delicately takes each shoe out of its bag, she delivers a lesson in style history. "This is a Liam Fahy," Melnichuk says, pointing to a canary yellow loafer by the African designer. "His mother used to collect masks, so he took hand-printed African fabrics and came up with the design for that one." This isn't just a collection of shoes; this is a collection of stories.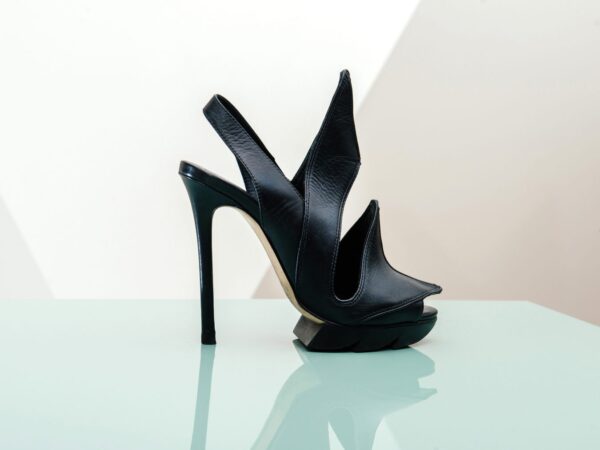 Rather than following the trends of the runways, Melnichuk made each purchase from a place of appreciation for a design or narrative. "It's definitely not based on comfort," she confirms. Her fairytale with shoes began when she moved to Milan to attend Istituto Marangoni, a school of fashion and design. In the European style capital, Melnichuk did as the Italians do: absorbed culture, socialized with her peers, and bought a few shoes along the way.
Her first vintage purchase was a Christian Dior chocolate-coloured leather cowboy boot; it is one she holds close to her heart, since she was raised on a cattle ranch in British Columbia's interior. Although she admits that a passion for fashion is not widespread in her family, she still learned a lot about taste and presentation from her mother and grandmother. "You should take pride in the way you present yourself" regardless of what you have, Melnichuk says, echoing what her mother taught her.
Perhaps Melnichuk's favourite shoe in her arsenal is the eye-catching Alexander McQueen black boot sculpted in gold and detailed with buckles, birthed from the designer's last collection before his death. Presented in a grand Paris drawing room with soaring ceilings, the fall 2010 runway was utterly poetic. "It was incredibly ornate," Melnichuk remembers of the show. "Geniuses are never appreciated until they're gone, and he was clearly on that fine line of genius and insanity. That's why he was able to create such beautiful things." She goes on to note McQueen as one of the most profound designers of our time, and remembers insisting on having a piece from his last collection as a homage to what he accomplished.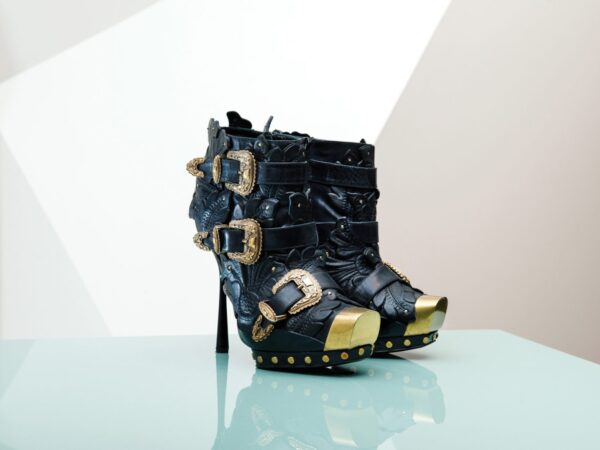 What makes Melnichuk's assortment of shoes all the more fascinating is that some pairs were purchased with the purpose of being on display. "I buy some to put in my house, on the shelf, as art," she says. Much like her Secret Location space, Melnichuk's shoes embrace quality craftsmanship and creative imagination. This is a woman who keeps her head, heels, and standards high.
---
Stay in Style.