Brent Hodge lives his life in call sheets.
Even when he is not doing interviews for his documentary company Hodgee Films, his assistant sends him a call sheet—a document outlining a movie's shooting schedule—to let him know what he has going on (or not going on) that day. "I have a call sheet every day of my life," he says over lunch at Fets Whisky Kitchen on Vancouver's Commercial Drive. "Even if I have a day off—it says, 'Day off.'"
After spending a few initial minutes with Hodge, it's not all that surprising to learn how embedded filmmaking is in his daily life. Though the 33-year-old only picked up a camera for the first time when he was 25, he has since built an impressive resume on his innate inquisitiveness, producing buzzy documentaries on the late comedic genius Chris Farley; actor Aubrey Plaza's recreational basketball team Pistol Shrimps; male fans (called "bronies") of My Little Pony; and 1999's beloved high school show Freaks and Geeks.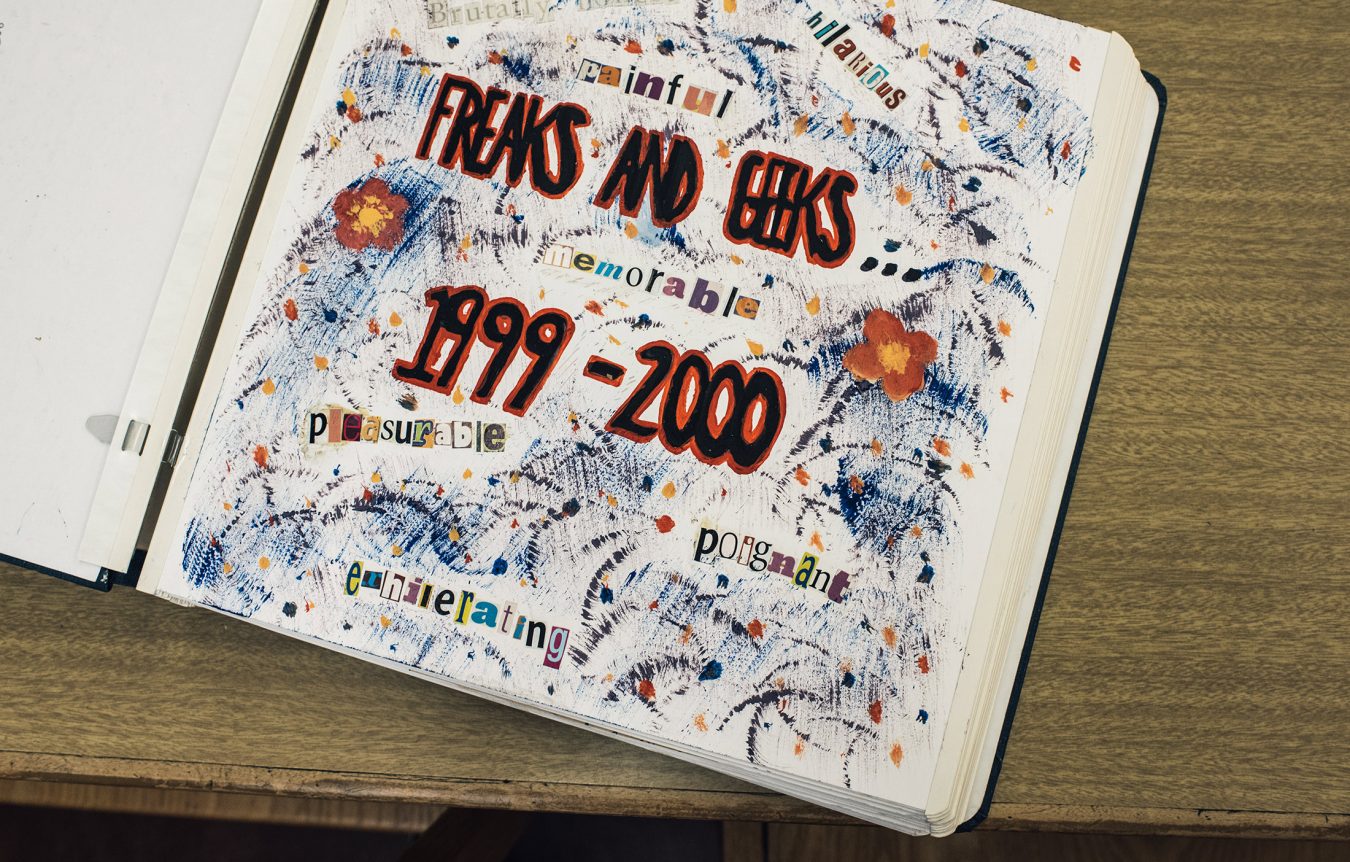 Launching on Netflix, Freaks and Geeks: The Documentary takes a poignant, touching look at the inner workings of the Paul Feig-written and Judd Apatow-produced show, which starred a young cast of future stars: Jason Segel, James Franco, Busy Philipps, Linda Cardellini, and Vancouver's own Seth Rogen. Despite its achingly honest and relatable look at teenage life, Freaks and Geeks only lasted one season before being cancelled by NBC. Since then, though, it has turned into a cult classic, garnering dedicated fans around the world who mourn its untimely end.
Hodge had long wanted to do a project with Apatow, the legendary producer and director behind some of modern day's best comedies (Superbad, The 40-Year-Old Virgin)—so he and his team began brainstorming. "The thing that's so near and dear to his heart is Freaks and Geeks," Hodge says. "And then we kind of clicked like, 'Why don't we know why Freaks and Geeks was cancelled?'"
He set to work answering that question, and the resulting documentary manages to do so with artistry and heart. In between memorable clips from the show are interviews with its stars and creators, along with behind-the-scenes footage and quotes from the NBC executives responsible for its cancellation. But amongst all the nostalgia is also something deeper, something more human. This is a film about a beloved television series, sure, but more than that it's a film about people who don't "fit in," who feel misunderstood, who charge their own paths. Back in 1999, network officials told Feig and Apatow that the show's actors were not "Hollywood" material, that they would never be famous—and from then on it became Apatow's mission to prove them wrong. Much like the show itself, Freaks and Geeks: The Documentary celebrates real people—the actual, lovable geeks and freaks of the world.
Curiosity is a necessary trait of any good journalist, and in Hodge's case, it has led him to some incredibly interesting subjects such as Apatow; but what makes Hodge a truly compelling documentarian is his ability to take those storylines and use them to offer larger comments on society. Why, for example, do grown men like to watch My Little Pony: Friendship is Magic, a cartoon intended for little girls? Well, because it makes them feel good about themselves. But what this bizarre subculture is really doing is shunning traditional masculinity and saying that it's okay to be sensitive and seek connection and express emotion. Hodge was able to see the story's forest through the trees, discovering the wider impacts of a misjudged community.
"The thing about Brent is every now and then he's like, 'This is a really small spoon, somebody should do a documentary on small spoons,'" says Vancouver musician Dan Mangan, who is currently working on a film with Hodge and joins today for lunch. "And then you'll be like, 'Yeah, that could be funny.' And then you realize that he thinks everything can be a documentary." "Everything," Hodge adds absentmindedly, almost dreamily.
"And then you'll talk to him 18 months later," Mangan continues, "and he's like, 'Oh yeah, we just greenlit that small spoon doc.'"
Raised in Vancouver and now based between here and New York, Hodge began filming after he joined a hometown comedy ensemble called Grimaldi's Asylum. "I was in the comedy troupe and then I started filming the comedy troupe," he recalls. "I was like, 'Okay, I gotta do this and you guys perform. I'm better at this thing.'" Comedy remains his first love, though, and it informs his filmmaking—both in subject matter and approach. Not necessarily every film is outright funny, but they all tend focus on the quirky, curious parts of pop culture—such as one he is presently working on about the Baha Men's 1999 one-hit wonder "Who Let The Dogs Out," the lyrics for which many people lay claim. "I always say if I do another music doc, it won't be Bruce Springsteen, it'll probably be Weird Al. It's going to be a little bit of a weird wrinkle in your brain," Hodge reflects. "I love playing in that universe. I'm more comfortable in that universe."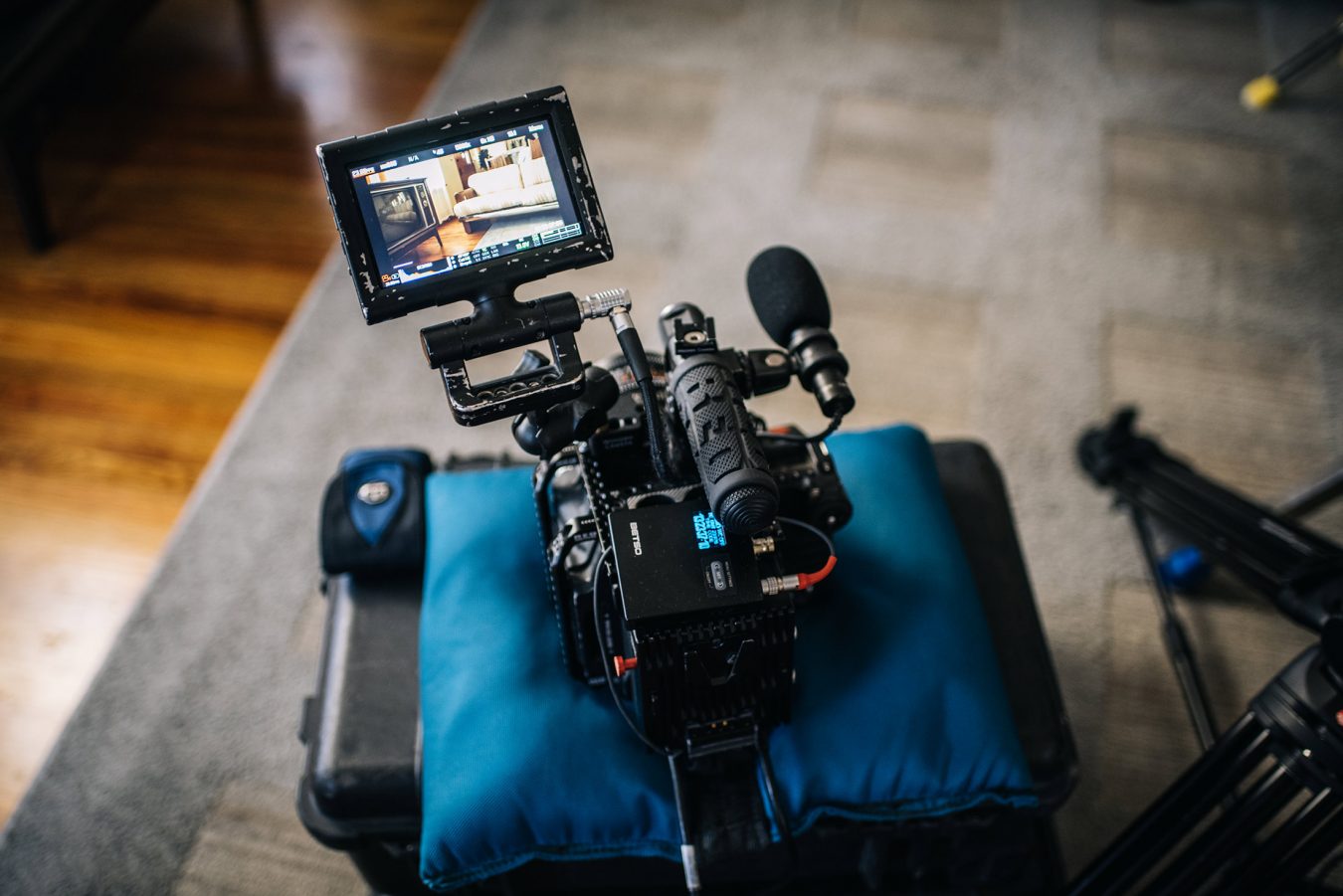 Even a heavy piece like 2015's acclaimed I Am Chris Farley, which details the comedian's rise through the ranks of Saturday Night Live and his premature death from a heroin overdose at age 33, shows Hodge's penchant for the underdog, the eccentric, the accidental hero. In a series of touching interviews with the likes of Adam Sandler, David Spade, Bob Saget, Christina Applegate, and Lorne Michaels, Hodge paints the picture of an insecure but passionate outsider who finds his confidence in making people laugh.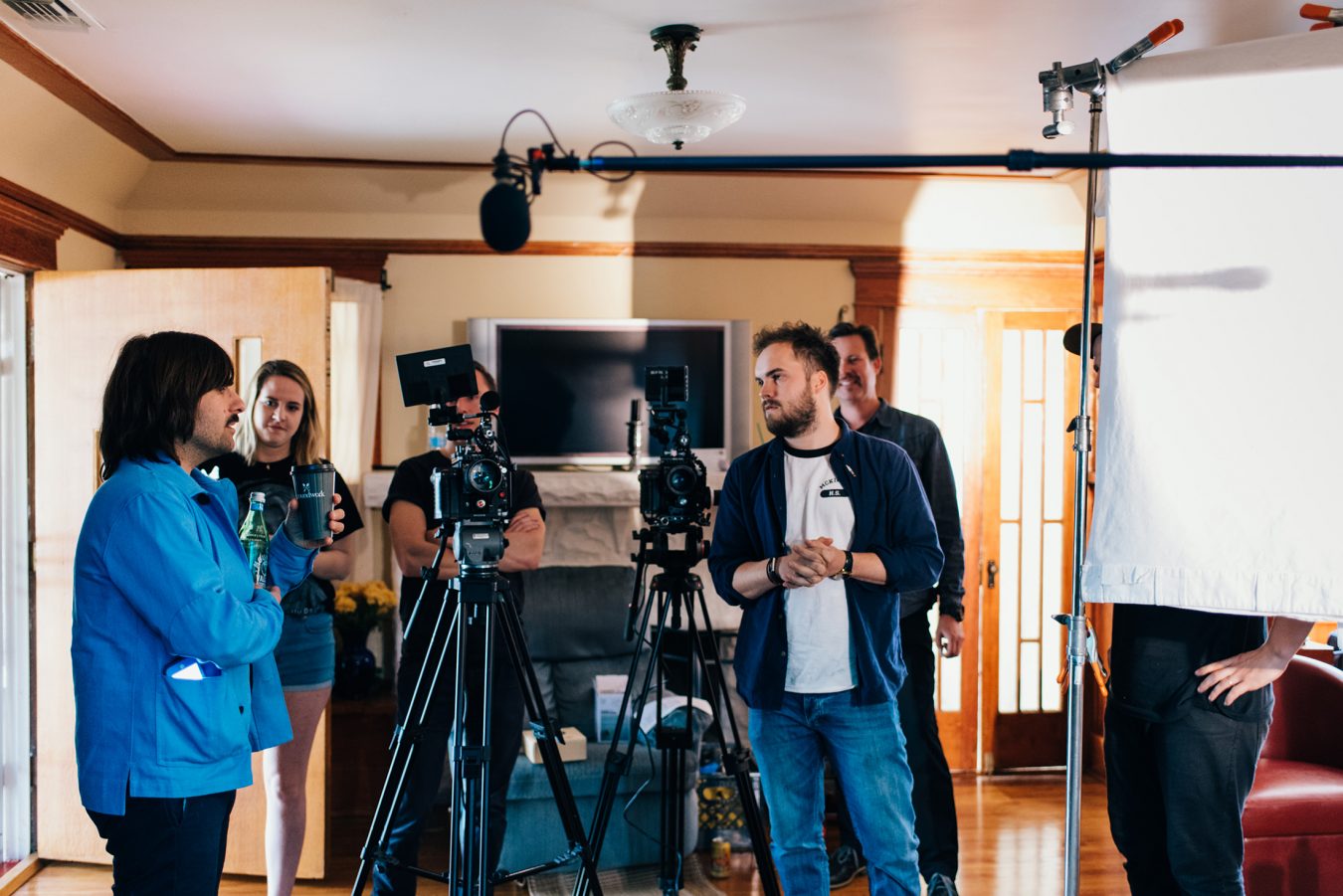 Still, while doing a film on a high-profile figure like Farley was good for Hodge's career, he is careful not to become a one-trick director. "I get asked to do a lot of icons now after Farley," he says, admitting that he passed on documentaries about John Belushi and Heath Ledger. "I don't want to be 'the icon guy.'" Instead he'll continue to pursue the peculiar, the surprising. The story behind the story. After all, if you're Brent Hodge, everything is a potential subject. "We have this idea right now, you know the Pepsi-Coke challenge?" he says, referring to the marketing experiment that PepsiCo launched in 1975 in which people were tasked with blind-tasting Pepsi and Coke and picking their favourite of the two. "There's a doc there. I don't know what it is, but there's a doc there."
---