As the third generation in a family of roasters, John Neate Jr. was born into something of a coffee legacy. But funnily enough, the founder of Vancouver's beloved cafe chain JJ Bean was not always a java connoisseur.
"I was in university when my grandfather found out that I drank coffee with cream and sugar in it, and he was aghast," says the 61-year-old, seated on the shady patio of JJ Bean's Marine Building cafe. "He told me that as a Neate member of a roasting family, I had to learn how to drink black coffee. So, I promised my grandfather that I would, and as a result, I really learned what good coffee tasted like—and how bad university coffee was."
The grandson of Frank Neate, who co-founded Neate's Coffee in Vancouver in 1945 (it was eventually taken over by John Senior before being sold to a Canadian division of Nestle in 1990), John Junior (nicknamed JJ) became a pioneer of the city's evolving coffee scene 22 years ago when he founded JJ Bean. From Powell Street and Granville Island facilities, Neate introduced small daily roastings, which became a defining signature of the company's fresh tasting, high-quality beans. Originally having just two locations operated by a humble staff of 12, the neighbourhood coffee company has since flourished to over 350 employees working across 23 cafes in Vancouver and Toronto. With annual sales hitting $26 million, it seems easy to trace JJ Bean's success to years of Neate family wisdom and guidance. But that isn't quite the case.
"My grandfather was a boss. I see myself as leader," Neate explains. "And that means that I cleaned toilets for many years. I don't have status." In a departure from his grandfather's old-fashioned business mindset, Neate gained an understanding of what kind of manager he wanted to be after years of working for other people. His strong sense of corporate social responsibility, coupled with his Christian values, manifests throughout JJ Bean's company culture, stemming from the ground floor all the way to the top.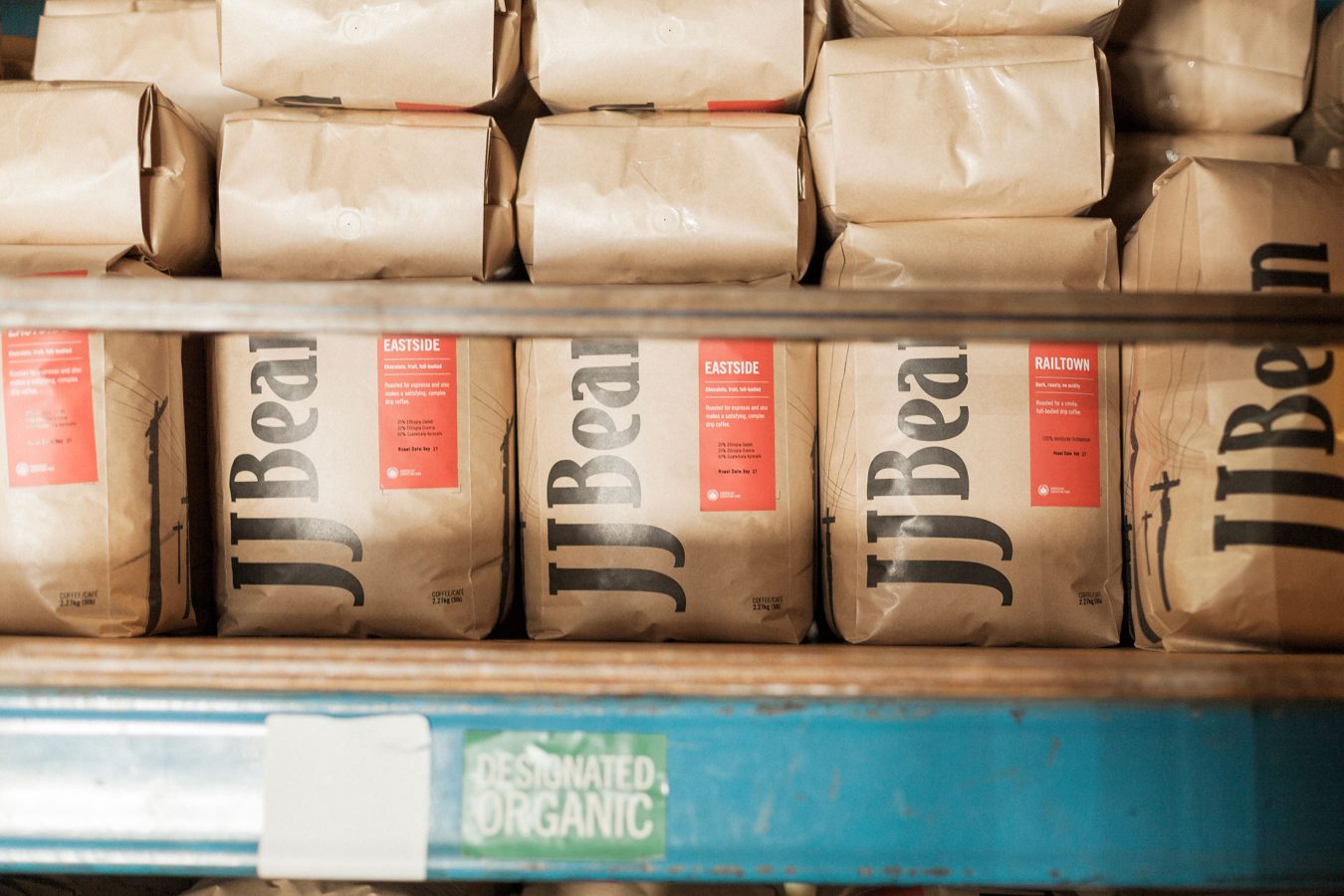 Even its senior leadership team—Neate (CEO), his son Jesse (retail leader), and Grady Buhler (coffee quality leader)—does things in an unconventional way. The three of them meet to discuss every proposal that comes forward in the company, and for it to be successfully adopted, they must be unanimous in their conclusion. "Some people think that's pretty crazy that the CEO can't make a decision without the two of them agreeing," Neate says, confessing that he finds their conversations both fun and frustrating. "But it's absolutely the best thing I ever did."
Making sure employees feel heard is another big part of his mandate. When deciding the future of JJ Bean and where to expand next, the company held a town hall. While JJ Bean has always shut down early for one day of each month to conduct regular staff meetings, this particular event invited everyone in the company to offer their input and give their vote. It resulted in JJ Bean's eastern venture in 2016, with its four Toronto locations. And while a fifth is in the works, Neate says there won't be further growth until more success is seen there. "It's not been received as well as Vancouver," he admits.
Despite the setback, Neate remains his confident self. The Toronto situation reminds him of JJ Bean's early years in Vancouver, when "seeing that modicum of success" motivated him to keep going and to work even harder. "It was tough. Starbucks was a big competitor," he says, recalling how they would use guerilla marketing methods, such as writing their specials on the ground in sidewalk chalk, to try to get customers in the door. "My wife always says I have the heart of a lion. It's hard to kill a lion," he says with a laugh. And the perseverance certainly paid off; though countless other cafes and roasteries have opened in Vancouver since JJ Bean first came on the scene, Neate is undoubtedly a forefather of contemporary coffee in the Lower Mainland.
Leveraged by tenacity and integrity, he proves by example that success can be achieved responsibly. From treating his employees well to paying far above fair-trade prices for single-origin beans, Neate demonstrates that accomplishment is nurtured through connection—which is something he finds in product itself. "What coffee means to me is relationships," he concludes thoughtfully. "Relationships with the people that I buy it from, the people that make it with me, and the people we serve it to." Bean to brew, it's a delicious sentiment.
---
Feeling inspired for more? Browse our Business section.