On the southern shore of Kauai, Hawaii, a cluster of people hovers curiously around a section of roped-off sand at Poipu Beach Park. There beyond the divider, snoozing in the open air, lays a wrinkly Hawaiian monk seal. This large, endangered animal frequently takes refuge on the sand (often for days on end), and each time, the local beach authority sets up barriers to ensure that no human gets too close.
Known in Hawaiian as ʻīlio holo i ka uaua (dog running in the rough seas), this particular type of monk seal is endemic to the Hawaiian Islands; according to the National Oceanic and Atmospheric Administration's Pacific Islands Fisheries Science Center, while the species has inhabited the islands for roughly 14 million years, today only about 1,300 of them remain, making them one of the most endangered animals in the world. Considering the Hawaiian peoples' kinship with and care for the land, it's no wonder such precautions are taken any time a seal pops up on the grainy coast.
Kauai is the oldest island in the Hawaiian archipelago, and its fertile rolling hills and lush jungles are home to seven different microclimates, Poipu being one of them. Over in the centre of the island, Mount Waialeale is known as the wettest place on earth, receiving over 400 inches of rain per year; but the intense precipitation and trade winds die down by the time they hit the south, meaning in Poipu, even during winter, rainclouds generally pass in an hour or so, leaving behind perfect blue sky and enveloping sun.
Which, of course, results in plenty of chances to lounge poolside. For that, the exclusive Lodge at Kukui'ula offers an array of options. Infinity pool? Check. Saltwater lagoon? Certainly. Hot tub? Sure, if you can handle more heat. And that's just covering the main club amenities. Over at the onsite spa, which is entered via an unmarked gate surrounded by whispering foliage, guests can lay by the communal lap pool, or men and women can separate into their own sections for Kukui'ula's calming Wet Ritual: a guided process involving steam, sauna, cool shower, special conditioner, and hot and cold plunges. Perfect before or after a couple's massage, the ritual at once calms the mind and invigorates the soul. Similarly, the Grand Hyatt's Anara Spa in the resort area of Poipu Beach is one for the books, with a quiet outdoor lounge that gives hints of what's to come: a serene garden walk to a private open-walled treatment room, in which a traditional lomilomi massage includes creams made from natural ingredients like avocado.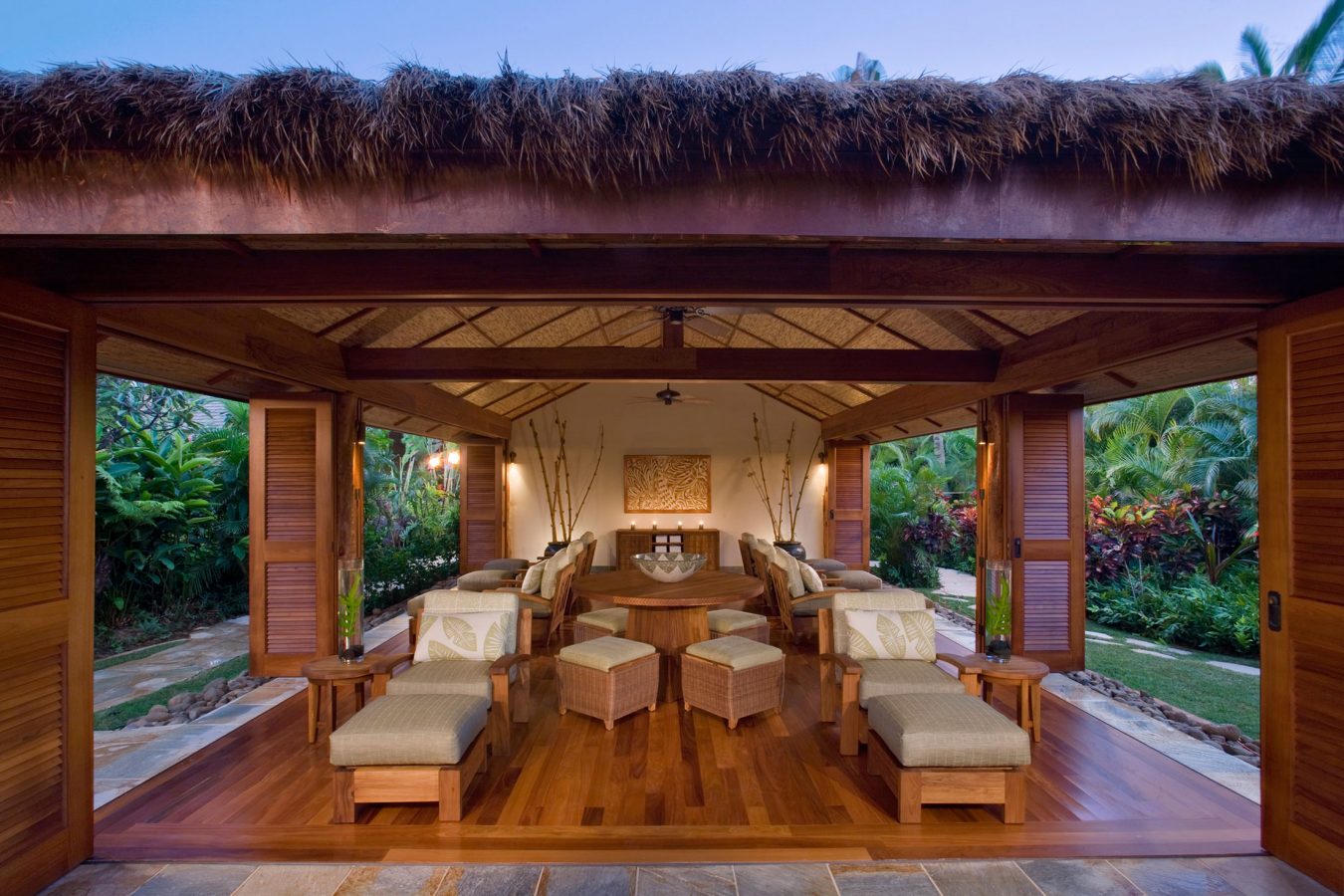 Speaking of the soft green fruit, while waiting for the unforgettable Gorilla poke bowl at Makai Sushi (located inside a grocery store, but do not let that deter), one might spot the chef using an avocado the size of a softball. "That's a Hawaiian avocado," he says with a grin as he prepares a fresh mixture of organic salmon, ahi, local ono, and nairagi. And for a more upscale take on poke, visit Eating House 1849. Conceived by celebrity chef Roy Yamaguchi, the menu includes a delicious rainbow poke appetizer featuring ahi tuna and kampachi, served with cherry tomatoes and pine nuts. The blackened ahi with cold soba noodles is also a must-order here.
When it comes to lighter fare, Little Fish offers wonderful coffee and acai bowls, while The Fresh Shave takes a decadent twist on shaved ice, offering various topping combinations from chai and cream to fresh fruit. "We source as local as possible," says owner Priscilla Soule. "In the summer we take our kids to pick the fruit." Be sure to ask about The Fresh Shave's secret menu, a special treat for those in the know.
In some ways, the entirety of Poipu feels like a special treat for those in the know. Certainly there is tourism on Kauai—this is where dramatic waterfalls and Na Pali cliffs were made iconic in pop culture by Jurassic Park, after all, and movie buffs can learn more by taking a tour with Kauai ATV or a sail with Captain Andy's—but not in the same way people flock to Oahu or Maui. Kauai is truly special, a more laidback lifestyle and genuine connection to the landscape. Within that, Poipu is a chunk of sunny paradise, both for humans and for the enduring ʻīlio holo i ka uaua.
---
Find more luxurious places to stay.