"It shouldn't be too flowing. You have to have some tension."
This is the exterior design of the 2019 Volvo S60 as described by Sara Erichsen Susnjar, senior design manager of colour and material for the Swedish marque. She glides her hand across the long and low hood to demonstrate how it visually connects the car to the road—not aggressively, but assertively. On its sides, gentle shoulders transition into a deeply curved waist and strong character lines over the door sills and hips.
"In the back, we have this negative kick to make the aerodynamics better without adding a spoiler," she says, "which is our Scandinavian way of designing things. We like clean and simple."
Clean, simple, flowing but with tension: these are apt words to describe not only how the new S60 looks, but also how it feels on the road.
The R-Design model is the absolute standout. An afternoon spent carving through canyons north of Los Angeles reveals it to be smooth and precise with a refined and quiet interior in contrast to its eager powertrain. The 2.0-litre, four-cylinder T6 engine, which is both supercharged to increase low-end torque and turbocharged to keep it energetic through the mid-range, creates 316 horsepower and 295 pound-feet of torque between 2,200 and 5,400 revolutions per minute.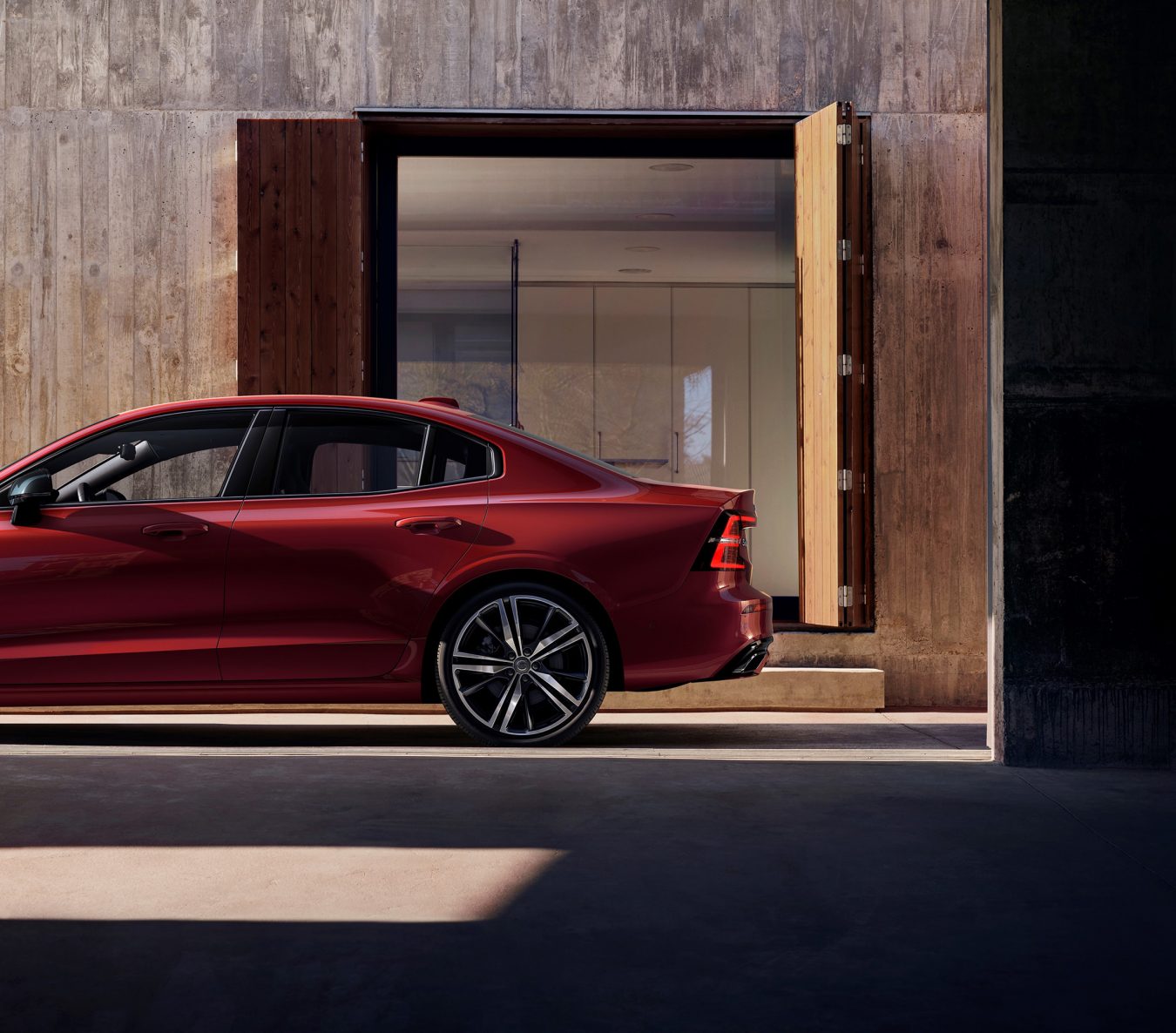 This engine comes with an eight-speed automatic transmission and all-wheel drive in all models, but the sport-oriented R-Design also includes steering-wheel mounted paddle shifters, a sport chassis, and nappa leather sport seats; on top of that are premium standard features such as a panoramic sunroof, Apple CarPlay and Android Auto integration, and a nine-inch touchscreen powered by the latest version of Volvo's Sensus Connect system that has been upgraded to improve processing speed and give quicker access to the backup camera and navigation.
The same features can be found in the new V60, the S60's wagon-bodied sibling. Every aspect of the V60 is shared with the S60, including platform, powertrains, suspension, and trim offerings; the only difference is the V60's taller and elongated cargo area. Opting for this configuration means making a small sacrifice in rearward visibility, but gives an advantage of at least 137 litres of space over the sedan's 392-litre trunk, and a total potential cargo capacity of 1,441 litres, with no penalty to handling. For those who appreciate a car's shape and stance but are drawn to the practicality of an SUV, the V60 is an ideal option.
While cruising along the Pacific Coast Highway in the V60 Inscription model, it becomes evident that the design emphasis here leans away from peak performance and more toward premium finishes. Shifts are more laidback, even in Dynamic drive mode; metal dashboard inlays are replaced with natural wood, and the nappa leather front seats have added ventilation with an available massaging feature.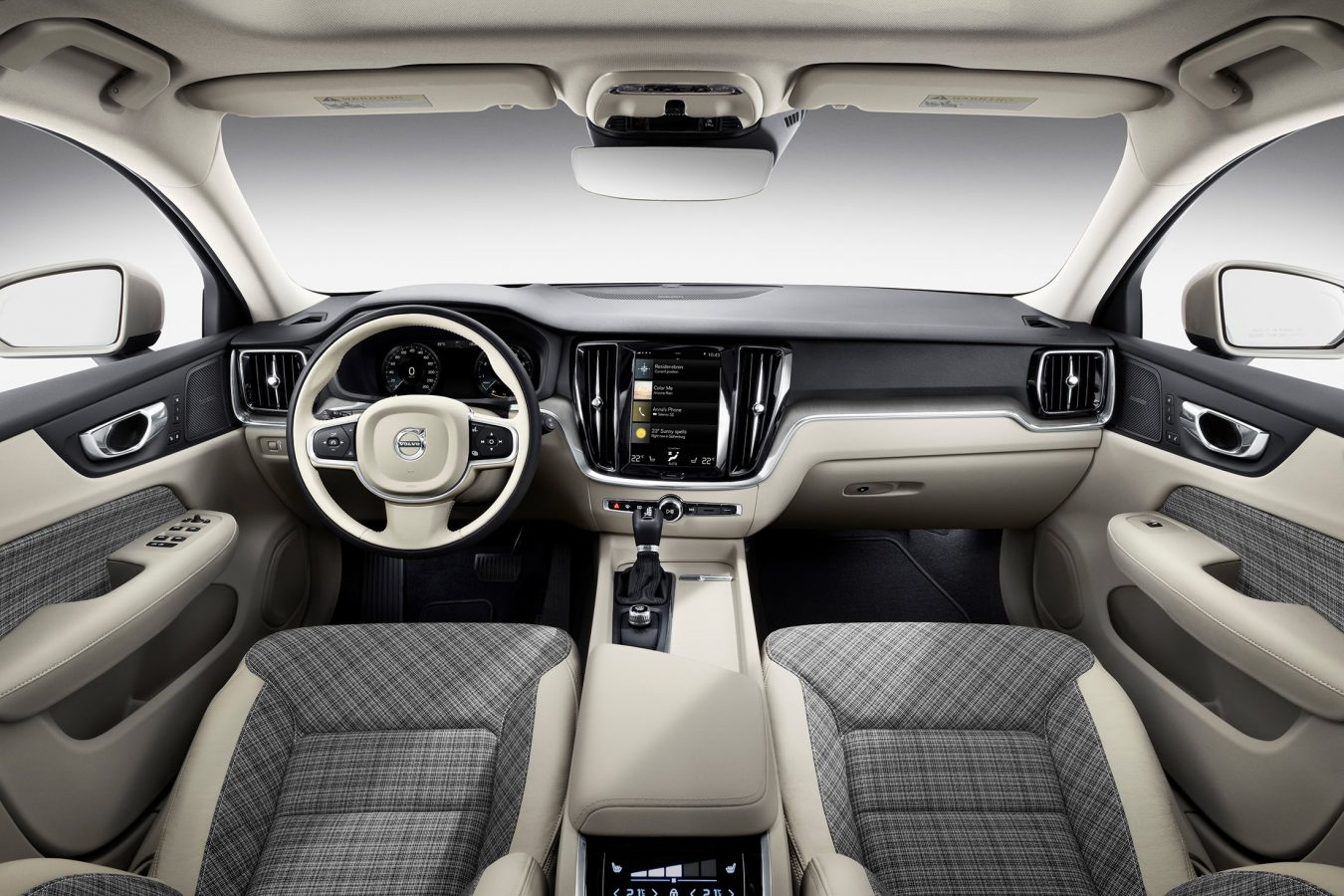 Plug-in hybrid versions of both the S60 and V60 will become available in these configurations over time, but at launch, the S60 T8 joins the lineup as the only path to Polestar engineering. This is in line with Volvo's commitment to have an electrified or fully electric powertrain available on every new vehicle introduced beginning in 2019, and to have one million electrified Volvos on the road by 2025.
The T8 boasts 415 horsepower and 494 pound-feet of torque along with electric all-wheel drive, Öhlins dampers, unique 19-inch wheels, a front strut bar for added chassis stability, and gold-coloured Brembo brake calipers and seatbelts. In practice, though, its suspension is not adjustable on the fly and is very tightly wound, which is ideal for performance but rough on typical roads.
Any of these cars can end up in driveways through traditional financing or leasing, but the S60 and V60 will be the first available through the Care by Volvo subscription service. A flat monthly fee and a two-year contract open access to a pre-equipped Momentum or R-Design model and include scheduled maintenance, wear and tear protection, roadside assistance, an all-day concierge, and winter tires, plus the option to upgrade to a new vehicle after 12 months with a renewed commitment. Subtle yet effective service: how Scandinavian.
---