Wearing a black and white floral dress and embroidered tights, Abenaki filmmaker and activist Alanis Obomsawin exudes a stylish and poised, yet down-to-earth presence. At 87, Obomsawin is one of the most influential Indigenous filmmakers working today, and she has a hefty list of lifetime achievement awards, honorary doctorates, and film prizes to prove it. In June of this year, she received the Companion of the Order of Canada. I tell her I'm here to write a profile on her career. She's quick to correct me. "I don't call it a career. It's more like a mission."
This past October, Obomsawin's most recent film, Jordan River Anderson, The Messenger, won Best Canadian Documentary at the 2019 Vancouver International Film Festival. Jordan was a disabled child with Indian status from Norway House Cree Nation (Kinosao-Sipi), in Manitoba. Provincial and federal governments squabbled over responsibility for his medical bills, preventing him from receiving the in-home care he required. He died in 2005, aged 5, in the hospital he hadn't been able to leave since birth.
Obomsawin's documentary on Jordan's plight completes a series of seven of her films focused on the rights of Indigenous children to be released by the National Film Board as a box set in 2020. Perhaps it's not surprising that she has turned her lens so often on children: her "mission," as she tells it, began when she was around 12 years old. As the only Indigenous kid in a predominantly white community in Quebec, she recalls being violently bullied and "hate following her." She says she saw early on how the portrayal of Indigenous people in her textbooks "made children very racist and really ugly."
As a young woman, she began visiting residential schools across the country telling stories, singing and speaking out about Indigenous rights. "I thought, they have to hear another story. That's what was in my mind." Reflecting on her early career as an educator she notes, "Well, the battle was the same as it is now, except that I was doing it in a different way—singing and talking to students and doing tours of a lot of schools in Canada. It was 1960.
"It was kind of an important year," she adds. "Because that's the year they made us citizens of our country."
Music was both refuge and creative outlet. "I was always singing as a child," she explains. By the time she was in her twenties, she was performing in cafés in Montreal, later touring the country playing in residential schools and prisons, as well as at folk festivals. In 1988 she released her only full-length album, Bush Lady (re-released in 2018 on Constellation). Blending traditional Abenaki songs with folk and avant-garde compositions, the result is raw and transcendent. "You can also influence changes through singing," she notes. "People listen to something and it makes them sometimes stronger."
Two years ago, Obomsawin performed the entire album—which has garnered a cult following—live, at the Le Guess Who? music festival in Utrecht, Holland.
Her introduction to filmmaking was less organic. A chance encounter with a CBC producer—who profiled the young activist's campaign to build a swimming pool in her home community— led to her eventually working in the medium. The segment (shot in 1966, and now streaming online) shows Obomsawin in her early thirties, exuding the same fearlessness and focus as she does today. The National Film Board saw the story a year later and, in 1967, she was hired as a consultant, launching her lifelong journey into documentary storytelling.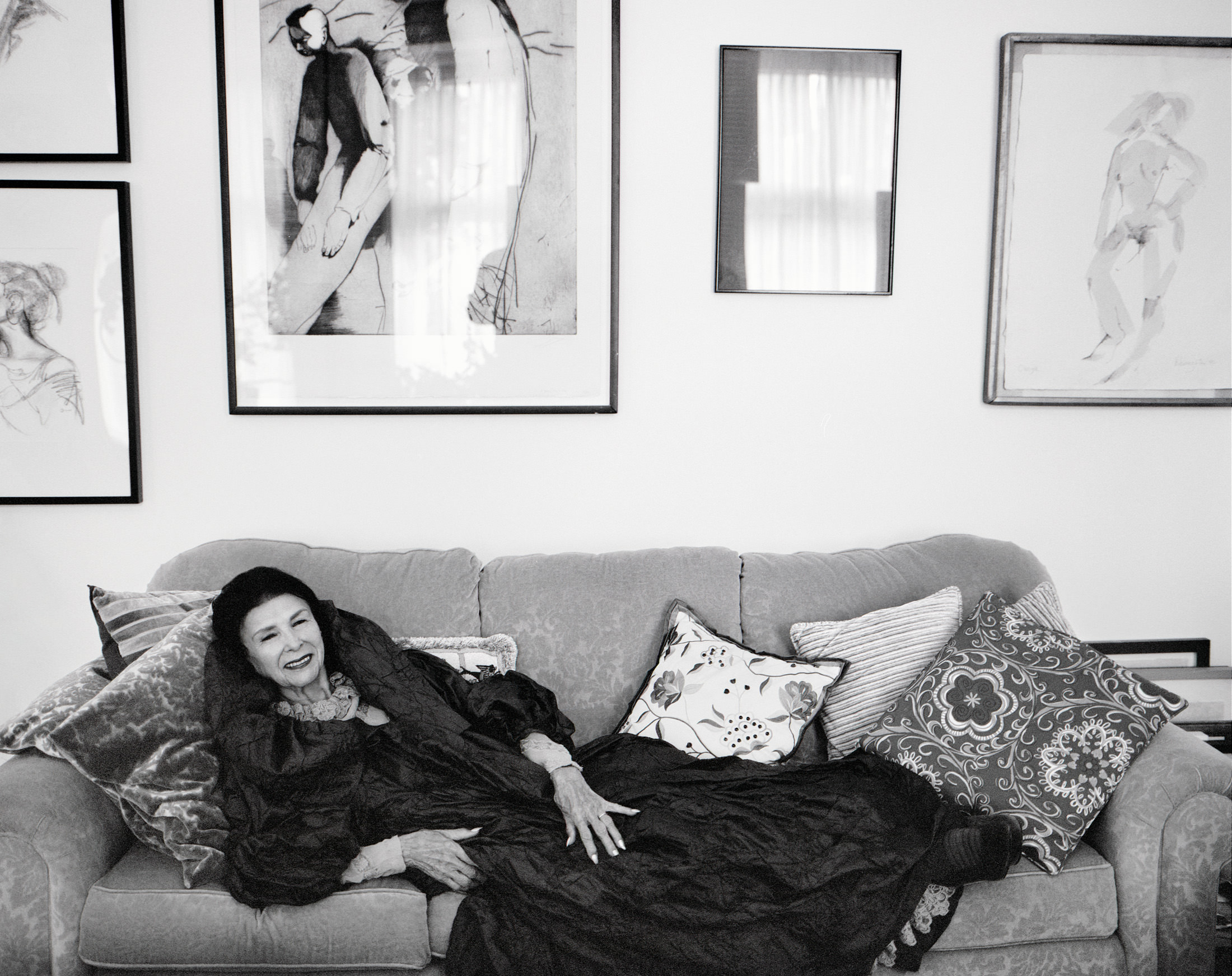 In 1971 she wrote and directed her first short film, Christmas at Moose Factory. Composed entirely of coloured drawings by Cree children living in a residential school in northern Ontario, the artworks are brought to life through the stories told by the children themselves. Obomsawin revisited Moose Factory to shoot her 2014 documentary, Trick or Treaty. "There was a woman that had white hair," she recalls. "She said, 'Do you recognize me?' And I said, 'No.' She came to my ear and she sang a lullaby." It was the same song Obomsawin had sung to the children 40 years earlier. "It was very touching," she recalls. "And I couldn't believe it."
Her first feature film was released in 1977. Mothers of Many Children opens with a young woman giving birth, and traces the lives of Indigenous women from childhood to maturity and into old age. Obomsawin narrated the film herself, something she has continued to do since. "It was very difficult to make that film because I had no money," she explains. "In those days, I had to go and raise money and the film board would match what I would raise."
Raising money wasn't the only difficulty. Filmmaking in the 1970s was still very male-dominated, and Obomsawin as a young Indigenous woman was blazing the trail for generations to come. She wasn't alone. Across the Pacific, in New Zealand, Māori activist Merata Mita was also making films and standing up for Indigenous rights and women's rights. "She was like my sister," Obomsawin proffers. "We met in 1984 and we were often invited to the same festivals. I never had to explain anything to her and she never had to explain anything to me. You don't need many people like that in your life. I was just heartbroken when she passed," she says. "We had some very special times."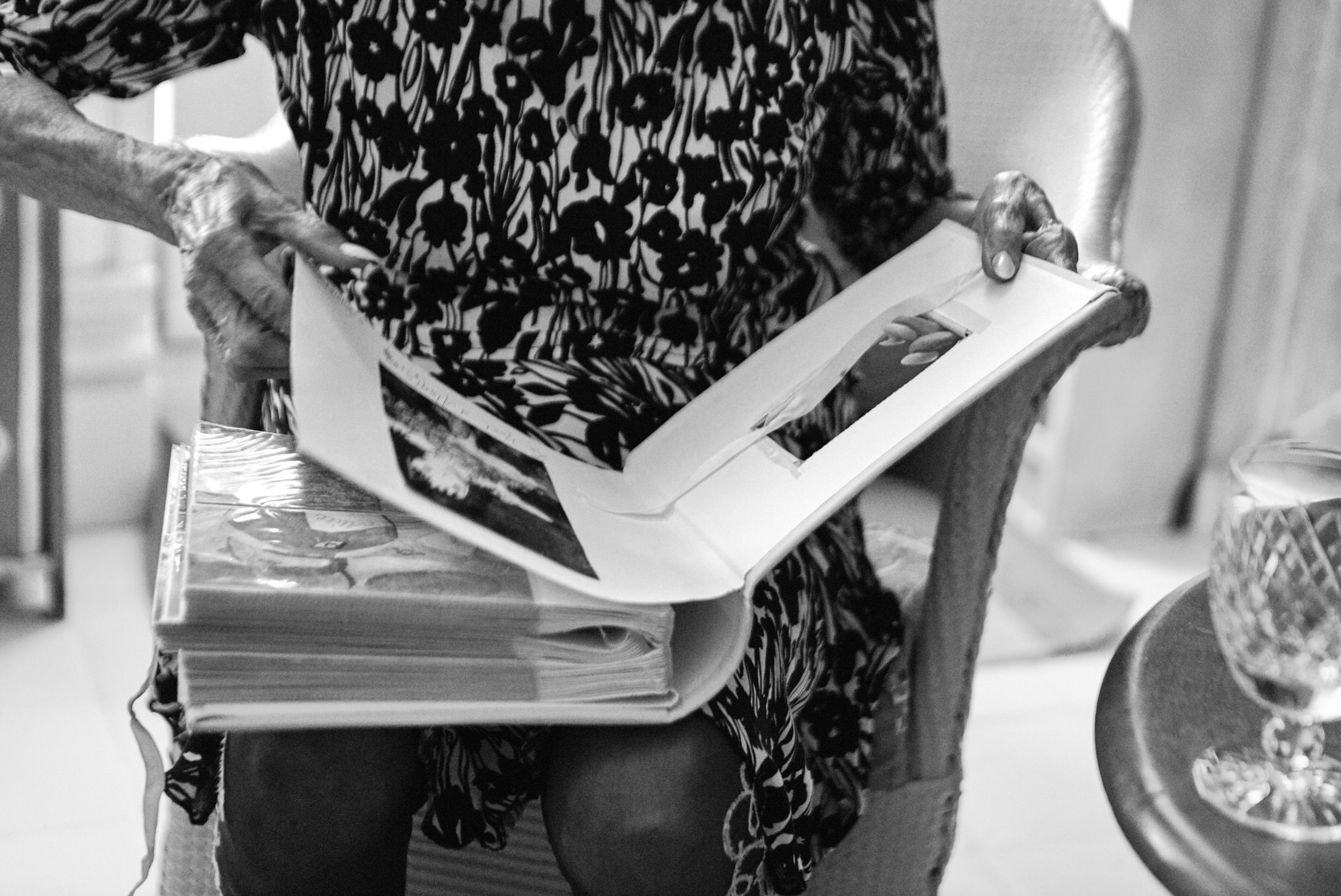 With 18 national and international awards, including Best Canadian Feature at Toronto Festival of Festivals (now TIFF), Kanehsatake: 270 Years of Resistance (1993) is perhaps her best-known work. The feature-length film documents the 1990 Mohawk uprising in Kanehsatake and Oka after a land dispute between the Mohawk Nation and the Canadian military in Quebec led to a 78-day standoff. Obomsawin was there the entire time. "If I said I wasn't afraid, I'd be lying to you," she admits. "It was a very dangerous place to be." So dangerous, in fact, that her film crew put down their tools, leaving her to document the events alone. There, on the front lines with the warriors, she made the transition from film to digital. "I didn't have very much confidence. And I'm very fussy about sound," she adds. "And one of my cameramen passed me a video camera."
She may have an aesthetic preference for 16mm film, but Obomsawin is clear that what really matters is the message. "And the magic of, you know, whenever I look at Kanehsatake, for instance, I just get such a lump in my throat. Because so many of those people have died. That's the magic of filmmaking. They're gone but you see them as if they were there."
In addition to her work in film and music, she is also known for her printmaking (the Montreal Museum of Fine Art hosted an exhibit of her work earlier this year). Her detailed engravings consist of thousands of lines etched on copper and pewter and are, she says, inspired mostly by her dreams. This is perhaps the most personal of Obomsawin's creative pursuits. "Some of my friends say, 'Ah that's so boring.' And I say, 'Oh my god, I don't feel that way.' The more I work on it, the more the story comes more alive to me. And I love it."
But it's in her extensive catalogue of 53 films (more than 40 of them now available to stream for free through the NFB) where you find a beautiful consistency to her work. With true clarity of vision she presents a historical record that captures moments of resistance and a new paradigm for the future. She insists that for her, it's children and youth who possess the power to make change.
"I have a wonderful time with children," she smiles. "It's amazing when you listen to children, how interesting it is." In addition to youth, she is also excited about the next generation of Indigenous filmmakers such as Amanda Strong and Courtney Montour. "I have great confidence in our young people—not saying that everything is perfect, that wouldn't be true—but there's certainly a lot of great things happening. And it really comes from our people."
I ask if she's ever considered running for office. She laughs, "Oh, no. I hate politics. Never!"
Sipping a cup of Earl Grey tea, she says softly, but with profound conviction: "It's my own people that drive me, I never get tired of hearing and watching."
---
Read more from our Winter 2019 issue here.