"For your comfort, there's a clean cloth to wash your hands and Purell over there," gestures the soft-spoken woman in front of me. "For your safety, everything in the room has been sanitized too, and I'll be wearing a mask during the whole treatment." This hypervigilant setup sounds more like hospital room protocol than luxury spa, but such is the new wellness experience in the time of COVID.
Anxiety is at an all-time high. Indeed, there's so much rampant free-form angst floating around that it's being called the second pandemic—the mental-health issues arising from living through this global crisis. In an attempt to offset stress, I'm meeting with my therapist—at the Fairmont Pacific Rim's Willow Stream Spa—to root out that anxiety with deft massage strokes in a Neroli Blossom Renewal treatment.
In times past, this 8,500-square-foot luxury spa was a bustling wellness temple frequented by a bevy of glam international hotel guests who jetted in for some Pacific Northwest R&R. Today, it's eerily quiet in the change room, and there's nary a soul in the fireside lounge where I wait to be ushered into my sanitized room. The outdoor terrace, a rooftop urban oasis replete with firepits and canopied loungers, is shrouded with covers, while the sauna and hot tub remain temporarily shuttered. (Fairmont Hotels has a dedicated website, All Safe and Well, that lets guests know precisely how the hotel chain is addressing safety.)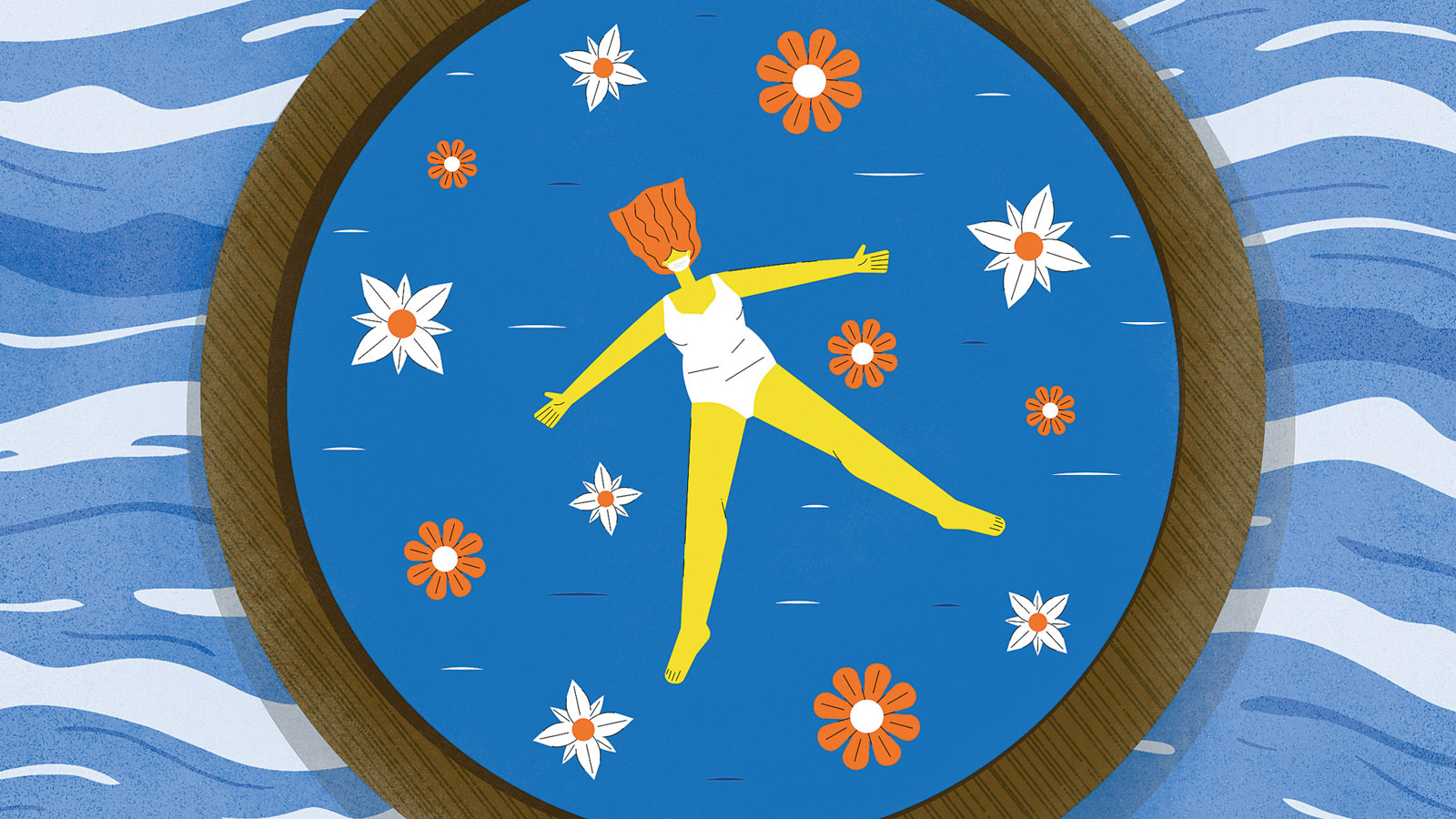 When I lie face down on the massage table, my therapist notes that my shoulders are so hunched they're practically hugging the bed. But with the outside world at bay for an hour, she nimbly works her hands over my body, reading tight muscles like a Braille map to my fragile mental state. Human touch—something we've all had so little of since March—releases muscles from their defensive position, and I immediately spring loose. I catch myself nodding off but stop. I want to be in this moment—a state I have been fleeing for months.
Over at the newly reopened Shangri-la Chi spa, an equally zen experience awaits. Appointments here are staggered to make sure I'm the only one checking in behind the newly installed plexiglass. Once I'm ensconced in my room—a swanky suite with bathtub and steam shower—my brain immediately begins the wind-down process. In here, the kids are gone, work deadlines are on hold, frenetic brain waves are parked. Ayesha gets to work on the West Coast Wave massage, but we soon start chatting over her gentle, rhythmic strokes. She came to Canada decades ago after spending 10 years in a refugee camp in Iraq. Stories of how cold she found her first Canadian winter make us laugh, reminding me that human connection has also been sorely missing from my reduced-activity life.
Loneliness has been proven to severely affect mental health, leading to sleep disorders, depression, and that all-too-present anxiety. As a social species, we need human interaction to thrive. But while I miss that touch and connection, I also miss tiny indulgences. Whether it was buying a new sweater (who needs clothes when no one goes out anymore?) or being able to zip away (who knows how long borders will stay closed?), COVID has taught us we don't need stuff or exotic places to be happy. Time with family and friends is what counts—and I hope this remains the same post-pandemic.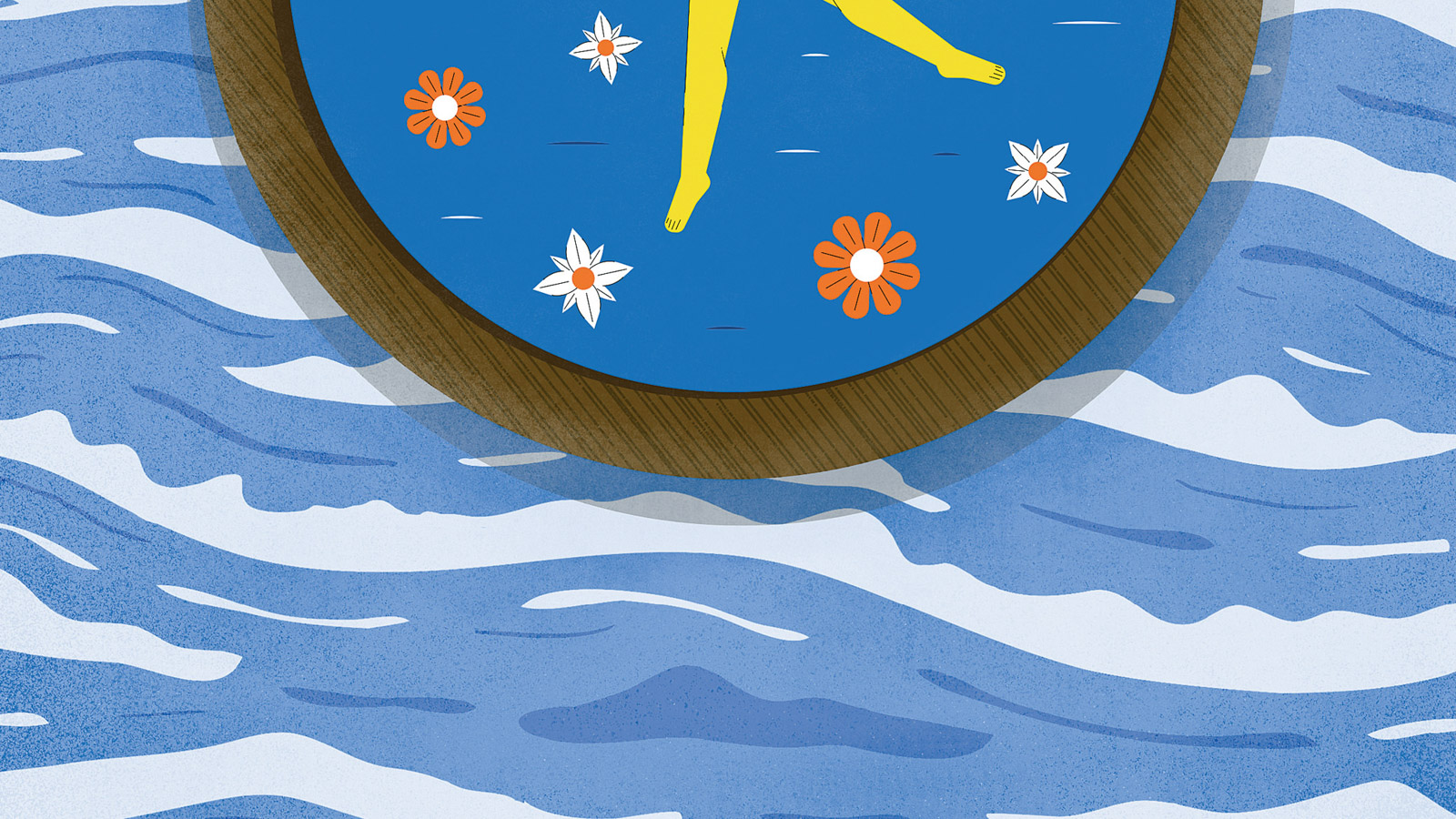 Nevertheless, I'll admit I was happy to hear that Miraj Hammam has reopened, feeding my wanderlust. In this exotic oasis perched in South Granville, I can travel to the Middle East without ever having to leave the comfort of its surrounds tiled in Jerusalem gold marble. In here, cleansing and healing salve for both body and soul come by way of a traditional gommage body scrub using thick, black Moroccan soap, preceded by an invigorating eucalyptus steam. Right now, only one bubble at a time can book in (and that bubble is capped at two people). All of which means the spa has seen an uptick in intimate couples' treatments—love in the time of COVID.
As I take in the heady scent of eucalyptus that permeates the spa, a sense of peace overtakes me. The very act of deep breathing slows my heart rate and calms me, and when I emerge, I feel physically bolstered and mentally strong. Human touch, connection with others, and a little transportive imagination will be the keys to getting us through this global health crisis. While the pandemic separates us from people and places, restorative spas can help give us the mental and physical relief we need to survive the new normal.
---
This article is from our Winter 2020 issue. Read more from Beauty.