At the Robson Square end of the Vancouver Art Gallery, masked city folk walk to appointments, skateboarders gather on the building's steps, and the odd patron enjoys an afternoon drink in the patio café on this grey October weekday. A show of paintings and sculptures by the father of Op Art, Victor Vasarely, is a couple of days from opening, adding to a palette of exhibitions that includes a tribute to British Columbia's postwar design history and an examination of power dynamics in works from the permanent collection.
Visitor numbers from July to October fell to about 18,000 this year, less than a fifth of the 100,000 admissions generally seen in the same period in previous years, explains Anthony Kiendl, the gallery's new director and CEO. When we meet, at a six-foot distance in a room overlooking the square, Kiendl has been in the role eight weeks, moving here from Regina, where he successfully directed the MacKenzie Art Gallery for six years. Before that, he ran the Plug In Institute of Contemporary Art in Winnipeg and was director of visual arts at the Walter Phillips Gallery in Banff. He also spent time on curation and research stints in London and Belgium.
Amply qualified, nonetheless Kiendl is taking the reins at an undeniably difficult moment. Added to the myriad operational challenges posed by the COVID crisis, the long-running campaign to build a new gallery at Larwill Park—one of the driving ambitions of former director Kathleen Bartels—remains some way off its budget target. By all measures, Kiendl has a lot to do, and in a very uncertain landscape. Yet he exudes calm, deliberation, and thoughtfulness. (The discreet black-and-white polka dot shirt he is wearing beneath a smart blue blazer hints at a sense of fun, too.)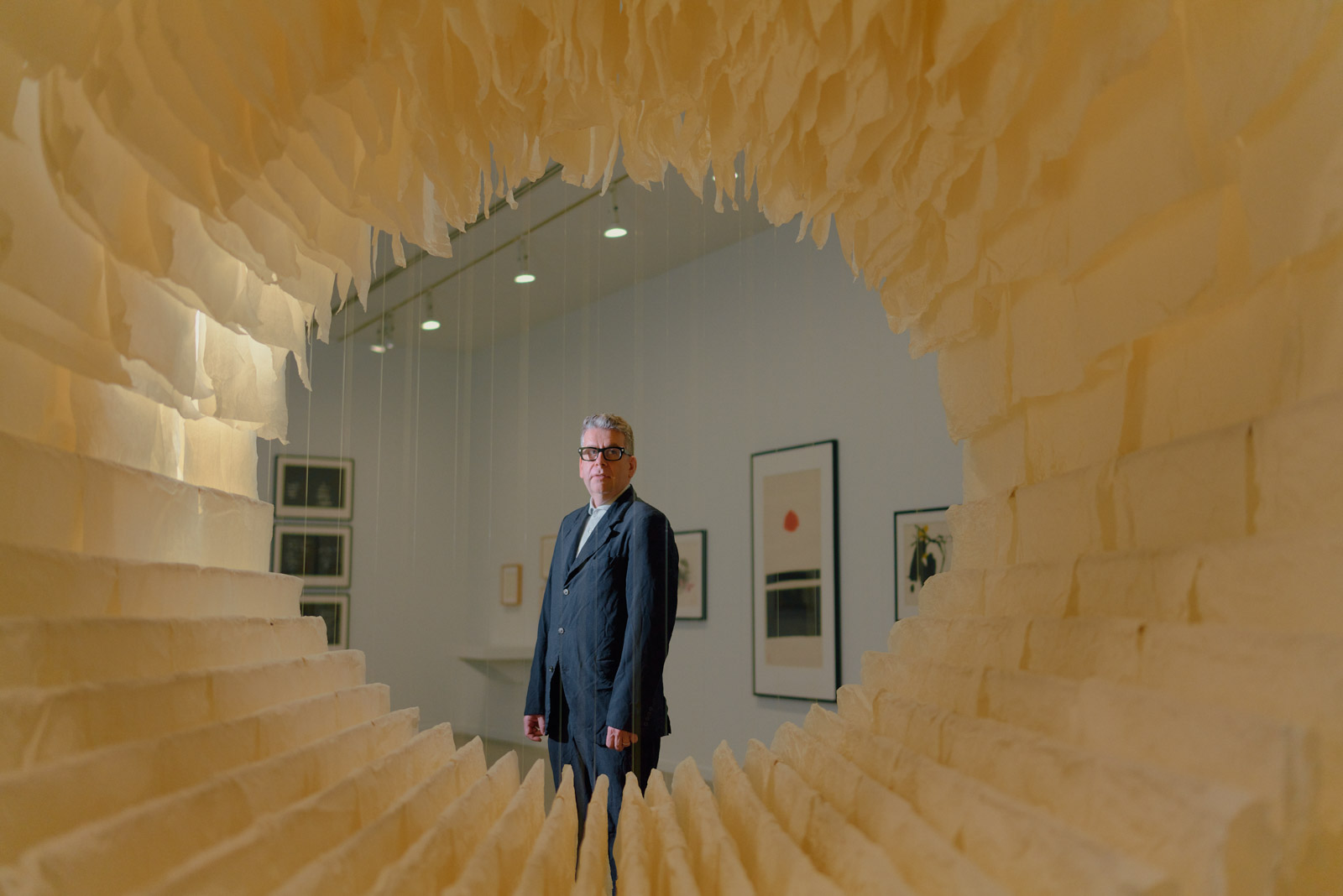 "I'd like to say that everything we do here will be artist-centred," says Kiendl, who originally trained as an artist. "So often, to be able to look at problems creatively—it changes things. Instead of being focused on option A or option B, through creativity you might find C that is unexpected and even better."
Immediate focus is on getting staff, currently working a four-day week or less, back to working full-time while operating at a deficit. "The question arises, how do you do that? I think we have to fundamentally question our business model and look at our operations in terms of sustainability," Kiendl says. In that light, and owning that we now live in "a different world," the present crisis offers a moment for rethinking the institution's role. "When I talk about the new gallery, it's not only bricks and mortar, but it's our programming and operations, and it's our mission and vision and our relationship to communities."
On his first day of work, he went to the Musqueam nation and met with artist Debra Sparrow and her brother Chief Wayne Sparrow. "I asked, what was the land of Larwill Park, where the new building will be, historically? And they said, paths and trails, a place where people would go to get from point A to point B, and come into contact and interact and move through," he says. "And I was really struck by how the new building design lends itself to the spirit of that historical use of the land." Fascinated by architecture and how bodies move through space, Kiendl is excited to build on this history of open exchange and interaction on the site, especially the 35,000-square-foot courtyard the building's Swiss architects Herzog and de Meuron have factored into their design.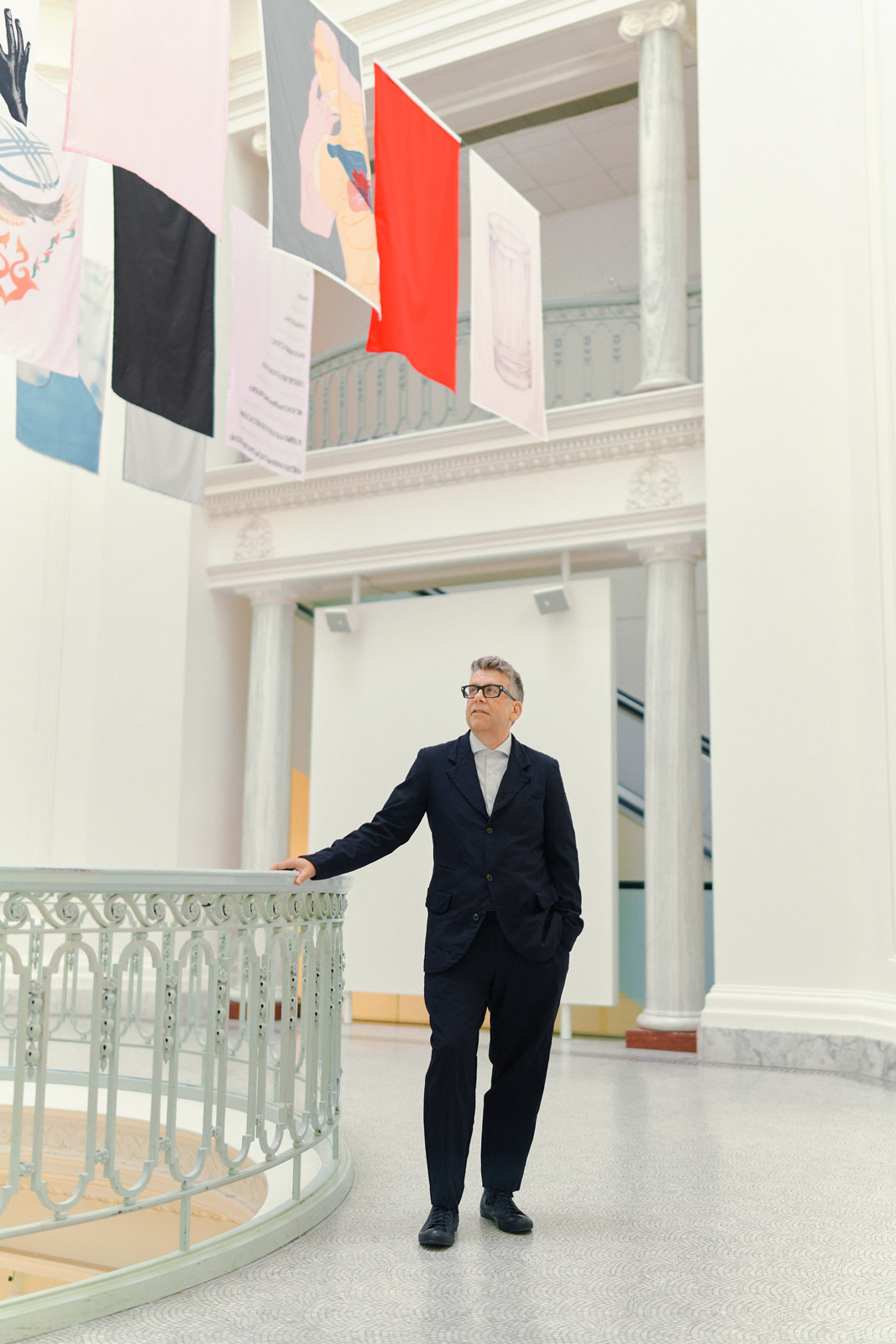 During Kathleen Bartels' directorship, the gallery secured $135 million for the building, including an extraordinary $40-million gift from from the Chan family, renowned Vancouver philanthropists. Adding to this the value of the land, which was promised to the gallery by the City of Vancouver, Kiendl says they are already a significant part of the way to reaching the $490-million total value of the project. "It doesn't make sense to turn back now."
He is optimistic about crossing the finish line and thinks a meaningful contribution from the federal government will be forthcoming, in particular because Larwill Park is a green building initiative. "But you know," he adds, "I think the fact that half this project budget is coming from community, corporations, individuals, donors is significant, and it's a reflection that Vancouver not only wants this but I feel like people are demanding it, and they're putting their money behind that."
Kiendl is quick to applaud Bartels' achievements as director of the gallery for 18 years. "Under Kathleen's tenure, the gallery grew exponentially," he says, citing major advancements in scope, attendance, budget, and memberships. As for the new building, he observes it is "to the credit of Kathleen and the architects and everyone around the project that it's a space that is appropriate to the location and the community."
Opinion of Bartels in the local art community was mixed, and there was criticism in particular around the management's handling of a week-long strike by unionized gallery workers in February 2019, two weeks after the Chan gift was announced. The dispute, which concerned wages and working conditions, was eventually resolved, but the episode left its mark.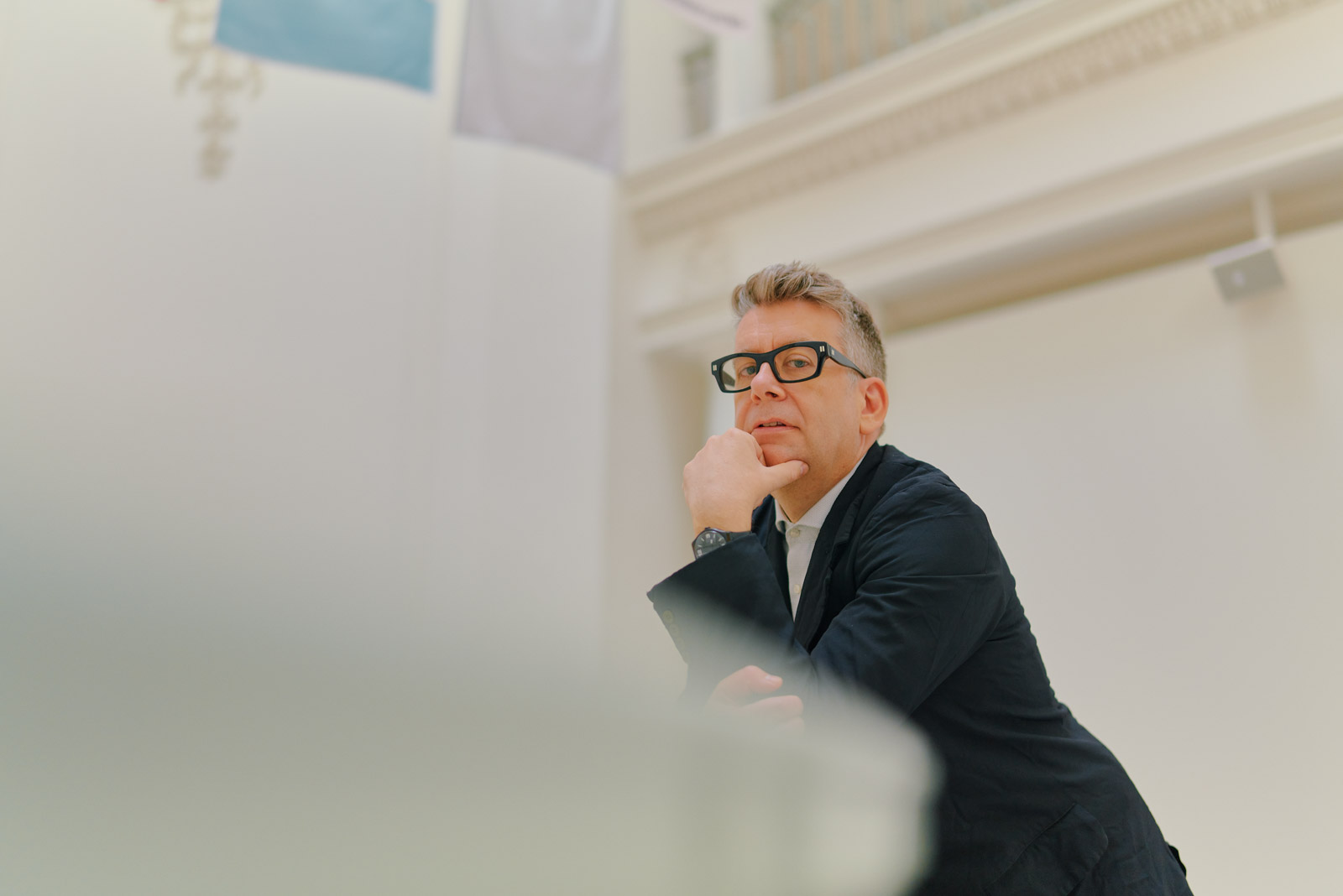 Workplace culture, now more than ever, will be vital to the health of the institution. Kiendl considers his role as leader to empower and support the work of staff and volunteers. "So it's a very different focus than being I guess what you might call command and control, where I see myself as the final decision-maker, and everything flows down from that. It's much more meant to be just creating an environment of agency for staff and volunteers that are involved."
Beyond this, he will be making important hires, among them a permanent chief curator. Where possible, his preference will be to consult artists on a range of priorities, as a kind of "moral compass."
The six years he spent at the MacKenzie will be instrumental. "When I arrived there, I thought that it was the usual art gallery that needs more funding—I would have to work on development and raise money," he recalls, "but I quickly realized that there was an internal staff morale issue that was actually the bigger, urgent priority."
The gallery, he says, was at a crossroads. Through a combination of actions—expanding and diversifying staff, charging admission to the gallery for the first time, introducing sponsored accessibility initiatives, and raising major donations—he was able to change course and make it a thriving cultural hub.
Shortly before moving to Vancouver, Kiendl posted some selected highlights from his time at the MacKenzie to his Instagram account. Among them were Omaskêko Ininiwak artist Duane Linklater's LED sculpture for the gallery facade; screening a seminal film by Black Audio Film Collective co-founder John Akomfrah; and Punk Orientalism, an exhibition exploring the radical practices of artists from Central Asia and the Caucasus.
Sara Raza, who curated Punk Orientalism and is associate director of Hawai'i Contemporary, has collaborated with Kiendl for over 15 years on exhibitions, publications, talks, and symposia. "As a globally minded curator working on an interdisciplinary approach to contemporary art and ideas, I have found in Anthony Kiendl an ideal intellectual partner," she says. "He has upheld a commitment to both the global and the local, championing the artistic voices of Indigenous voices locally, as well as amplifying international artists and their practices, with great sensitivity and profound respect. Under his leadership, the Vancouver Art Gallery will thrive in this new moment of reckoning that we see unfolding."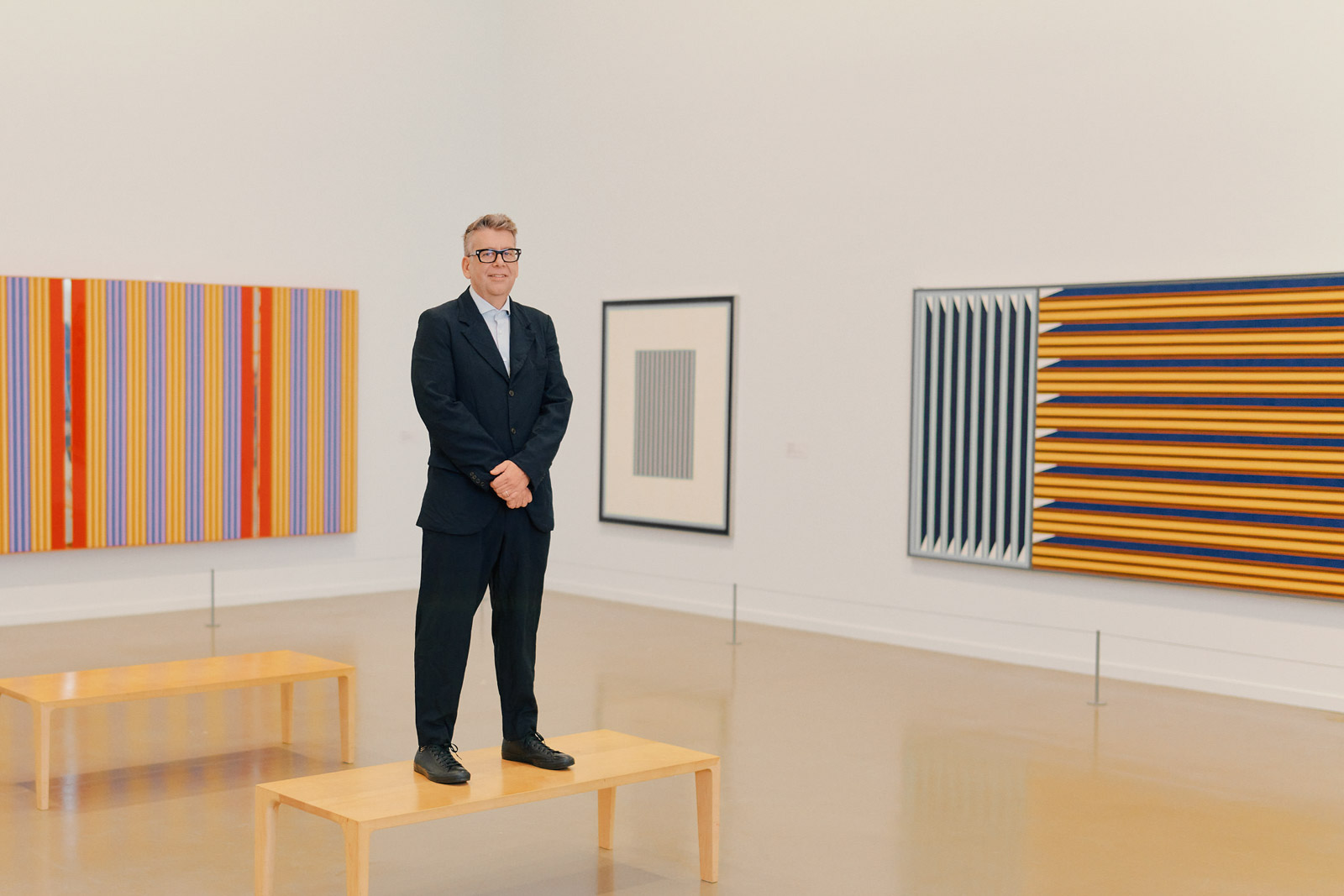 Coming to Vancouver, especially from the MacKenzie, which is known for its strong relations with Indigenous artists, Kiendl feels a mandate to deepen and widen the gallery's connections with local First Nation communities. "There are cultures that only exist here, from here, that are unique to this place and unique in the world," he says.
It's been something of a transitional year for Long Island–born, Winnipeg-raised Kiendl. His father passed away the weekend Canada went into lockdown, which was also while he was in discussions for the new job. Then there was quiet, until he was able to visit Vancouver again and do final presentations. Delighted to now be here, he has made his home in Gastown, which, he says, "kind of encapsulates all the dynamic pressures of the city. I feel like, to be really alive to the situation, that's a great environment."
From his early days making kinetic sculptures as a student came an abiding interest in architecture and how art interacts with the lived environment. A dream exhibition would involve curating artist-designed structures around the new building for people of all ages to engage with. "Maybe in conventional terms," he elaborates, "a playground, but all artist-designed, and taking into account different forms of mobility, disability, tactility, visual impression."
"I think in physical play there's a real, fundamental link to creativity and being human, and it's intensely rewarding and intuitive, and it doesn't matter what language you speak or what school you went to or where you're from," he continues. (Kiendl enjoys cycling and training in physical exercise from gymnastics to weightlifting, all while working on an MA in French.) Gesturing to the kids skateboarding outside, he says, "They're confronted with physical obstacles and are creatively thinking how to get from point A to point B. And they're reinterpreting this architecture through a different lens of movement through space."
Something he, in his own way, is also doing.
---
This article is from our Winter 2020 issue. Read more on the Arts.