Terence Blanchard is a musical polymath: he has so many strings to his bow, it's easy to forget his main gig is virtuoso jazz trumpeter.
But not that easy: Blanchard's output is prolific—as player, bandleader, composer, and recording artist. Now 58, he first picked up a trumpet at age eight; in 1982, at 20, he dropped out of his studies at Rutgers University to replace his friend, Wynton Marsalis, as lead soloist in Art Blakey's legendary Jazz Messengers (also working as the band's musical director). In the almost four decades since, he has racked up multiple Grammys, been nominated for an Oscar, and become a renowned fixture on the international jazz scene.
He was certainly born in the right city, the birthplace of jazz (and still his home), New Orleans, the only child of Wilhelmina and Joseph Oliver Blanchard.
"I grew up with a father who was an amateur baritone who, if given the opportunity, would have loved to have auditioned to be in an opera company," recalls Blanchard over video call. He's sitting in his home studio—where he's worked throughout the pandemic. "As a kid, I thought he was weird, because he used to sit there and play his operas all the time in the front of the house—we lived in a small place—and soon as you heard the record starting, you would hear doors slamming.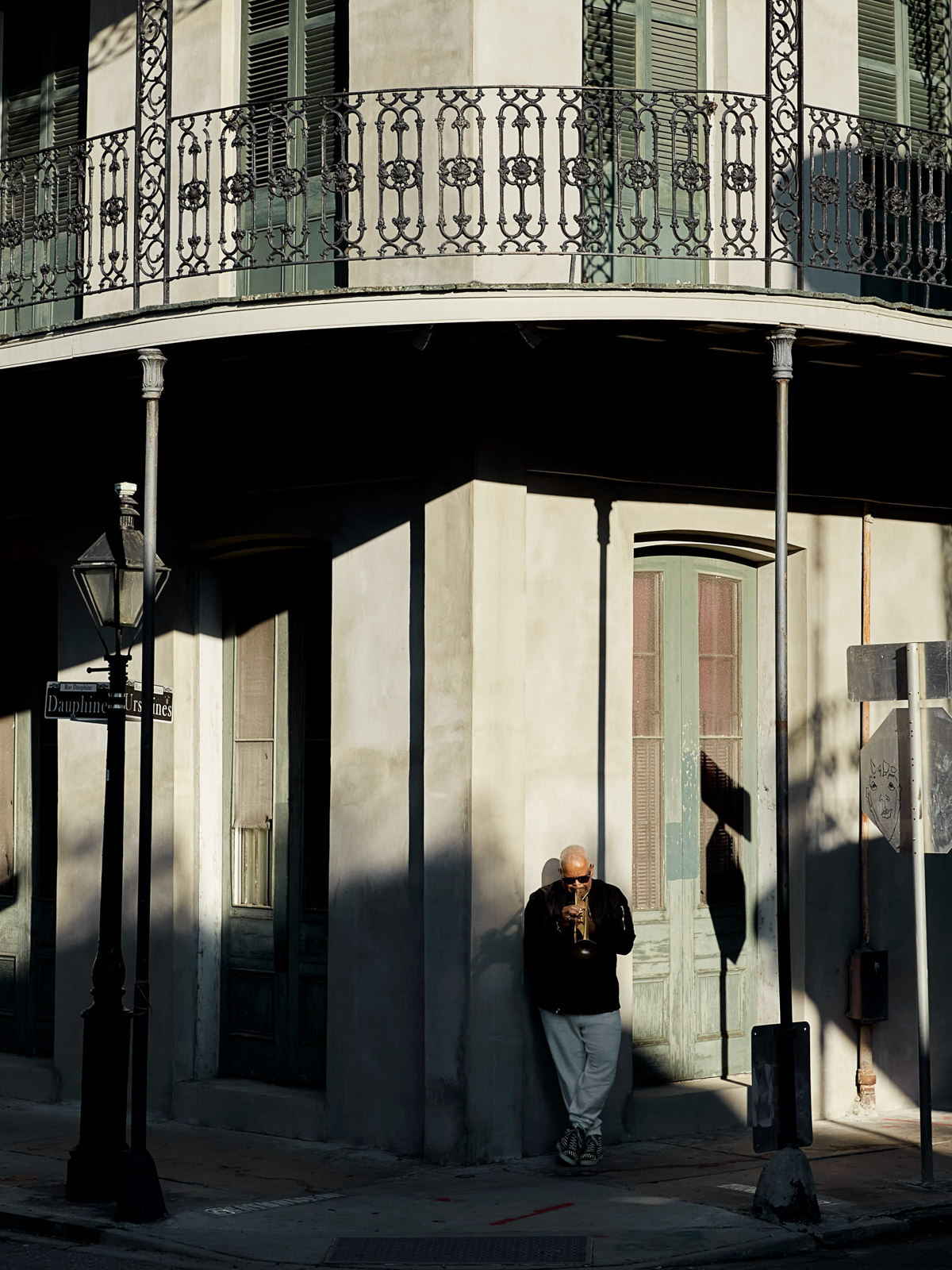 "Our piano was in the front of the house, and when friends would come over, I would lean against the door and tell them to go around back because my dad would sit there singing and try and play one-fingered and I'm like, 'Oh my god!'"
The irony, of course, is that Blanchard is the composer of two operas. The latest—Fire Shut Up in My Bones, based on New York Times columnist Charles M. Blow's memoir, with a libretto by actress and director Kasi Lemmons—will open the 2021–22 season at the Metropolitan Opera of New York. It will be the first opera composed by an African American to be staged at the Met.
"Frankly," Blanchard admits, "it's something I'm still trying to wrap my mind around. When Jim Robinson [director of Blanchard's first operatic outing, Champion, and co-director of Fire] asked me to write an opera, I thought he was drunk. And I have trouble believing I am part of that world. Jim pulled me aside one day and said, 'Man, you've got to stop talking about opera as if it's over there. You are part of the community now.'
"But," he continues with a shrug, "the Met is way beyond belief—that's something I could have never fathomed. It's just starting to really hit me. It's started to become real. And hopefully by the time this opera premieres, after COVID and the election, we'll have something to celebrate. I don't expect everything to be solved and corrected, but I do hope that we will be well along the way of really trying to heal a lot of the ills in our society."
We are speaking a month before the U.S. election, in advance of Blanchard's keynote speech for the Vancouver International Film Festival's music sidebar, VIFF Amp, and on the heels of significant festival awards from Toronto (Variety Artisan Award) and Venice (Campari Passion for Film Award). The film festival attention follows Blanchard's best original score Oscar nomination for Spike Lee's BlacKkKlansman, based on the memoir by Ron Stallworth, an African American and former Colorado cop who infiltrated the Ku Klux Klan in the late 1970s. The Academy nod has taken time: Blanchard has scored more than 50 films and documentaries.
"All of a sudden, it feels like you may be on people's radar, and that's fine," he shrugs. "It doesn't change me. I'm still the person who loves to create music and loves to be in very challenging situations."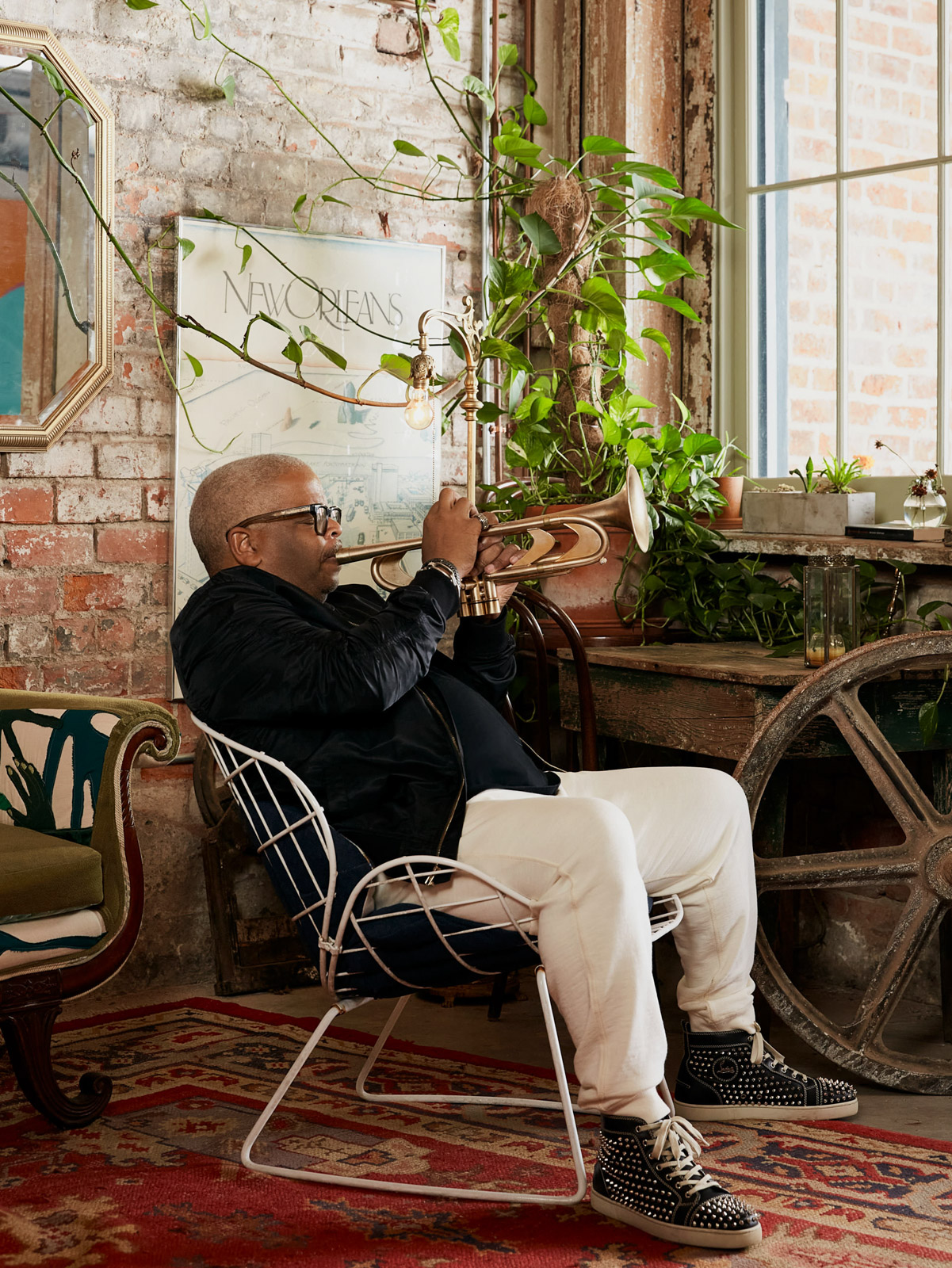 Blanchard has been Spike Lee's go-to soundtrack composer since 1991's Jungle Fever straight through to the director's Vietnam drama, Da 5 Bloods, released this summer; works regularly with Kasi Lemmons (Eve's Bayou, Harriet); and has scored the forthcoming directorial debuts of actresses Regina King (One Night in Miami) and Halle Berry (Bruised). His work can also currently be heard throughout HBO's dark reboot of the midcentury legal drama Perry Mason.
"I've been blessed to work with people who love the arts just as much as I do, and that's really the motivation behind everything," he notes. "No matter who I am collaborating with—Spike, Regina, Halle, other directors I've worked with—it's always about telling stories.
"We're nerds for telling stories."
Inspiration, he says, can come from anywhere. "It can come from a melodic phrase, it can come from harmony, from rhythm, it can come from just a sound, but if you equip yourself with the tools to know how to take those things and blow them up, that's when you're starting to compose.
"When it comes to Da 5 Bloods, I literally just watched the film. The first thing I thought was, 'Okay, Spike's done it again, and you better not drop the ball.' But then you sit down, and you have to allow these things to speak to you. And that's a big part of it—you have to put your ego aside."
The key, he suggests, is to avoid worrying about whether your idea is hip enough, or whether it will be considered so by others. "That's what I've been learning over the years," he proffers. "To just avoid that thought. Because really, what's going on now may not be what's happening in the future, and you may be the person who will redefine what happens in the future."
Unlocking creativity is a major preoccupation, and one that Blanchard practises constantly: he is a visiting scholar in jazz composition at Boston's Berklee College of Music and holds the Kenny Burrell Chair in Jazz Studies at UCLA. His commitment to passing on his knowledge and skills stems from the deep gratitude he feels for his own teachers—Roger Dickerson and Hale Smith: "I studied composition with two great guys. Roger taught me to put my ego aside while giving me the tools I needed to write, and Hale made all the stuff I learned with Roger make sense."
His own students are never asked to write in a particular style. "When I'm teaching composition, I say, 'Let me see your ideas, and I will show you a plethora of things and possibilities that exist within your one idea.' We don't need composers to mimic those who have gone before. I want to create an army of composers who are pushing the boundaries in many different ways.
"I tell them: 'Equip yourself with the tools that help you develop ideas, and make sure that when something jumps out of you, don't ignore it. It's a part of your soul, it's a part of your body, it's a part of your being that's responding in a way that your intellect may not grasp.' Art Blakey used to tell us all the time, being an artist is a struggle between the heart and the brain."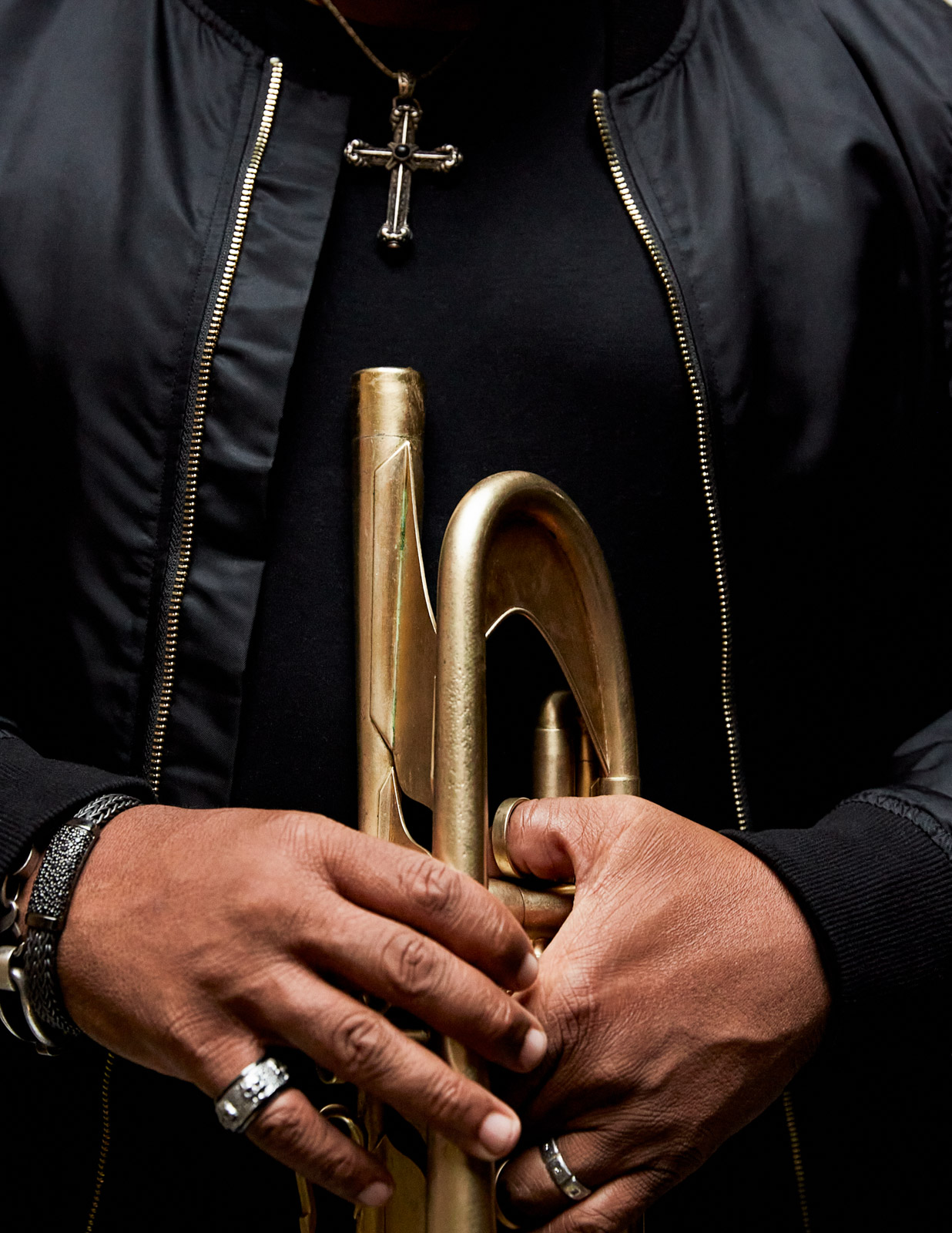 It may have taken awhile for the world to catch up with his creativity, but Blanchard is reaping the rewards of a life dedicated to constantly developing his own art. Now he has some shots to call, is there something else he wants to take a crack at?
He laughs and shakes his head. "I don't like saying there's a specific thing that I want to do, because then if you don't do that, you tend to feel like a failure. Early on in my film career, there were a lot of things that came my way that I couldn't do. I wasn't going to be the 'African American composer.' I saw myself as a composer, not a genre guy. But it's paid off. It was rough at first because a lot of people just didn't hire me, and that's okay. It's fine. But now it's got to the point where people understand who I am and what it is I am about.
"I am writing for films. I have been commissioned to write concertos for orchestras. I have an opera opening at the Met. It's just about being creative and staying open to the possibility of what can occur."
---
This article is from our Winter 2020 issue. Read more Arts stories.