"You see the casino, there?" Michael Ching stretches out his hand in an arc, the twinkle of a gold cufflink under his staid grey suit tracing a wedge of dull concrete, auto garages, and railyard through the window. From the 12th-floor boardroom of his development company, Sunwins, we look northeast over Bridgeport SkyTrain station and the River Rock Casino Resort. Below us, the pennants of the Richmond Night Market flutter in the breeze.
When Ching looks at this view, he sees more. He sees the bright splash of red on the City of Richmond's 2041 community plan map, the promise of a dense new commercial district on this neglected shoulder of the city. "All of these lands will be commercial, right? They are not allowed to build any residential," he says. "It looks to me like the City of Richmond wants to push the city centre to here."
To the south and east, he sees yellow and tan—residential—where he expects new housing developments will lure thousands of residents into easy reach of YVR and downtown Vancouver. Ching imagines them wandering up toward Bridgeport for the bustling, walkable urban experience common to cities in Asia: cafés, restaurants, teahouses, and hotels. "There is lots of opportunity here," he says. "This is the gateway to the city of Richmond."
We are sitting in the keystone Ching has built, somewhat preemptively, for that future gateway. Sunwins' International Trade Centre is a three-tower complex, shaped like a letter V opening out onto the branch of the Fraser delta where Bridgeport Road jumps over the river toward Sea Island. The north tower beneath the Sunwins penthouse holds big commercial renters, such as industrial developer Union Allied Capital, while the south tower hosts a jumble of smaller law firms, consultancies, and a coworking space.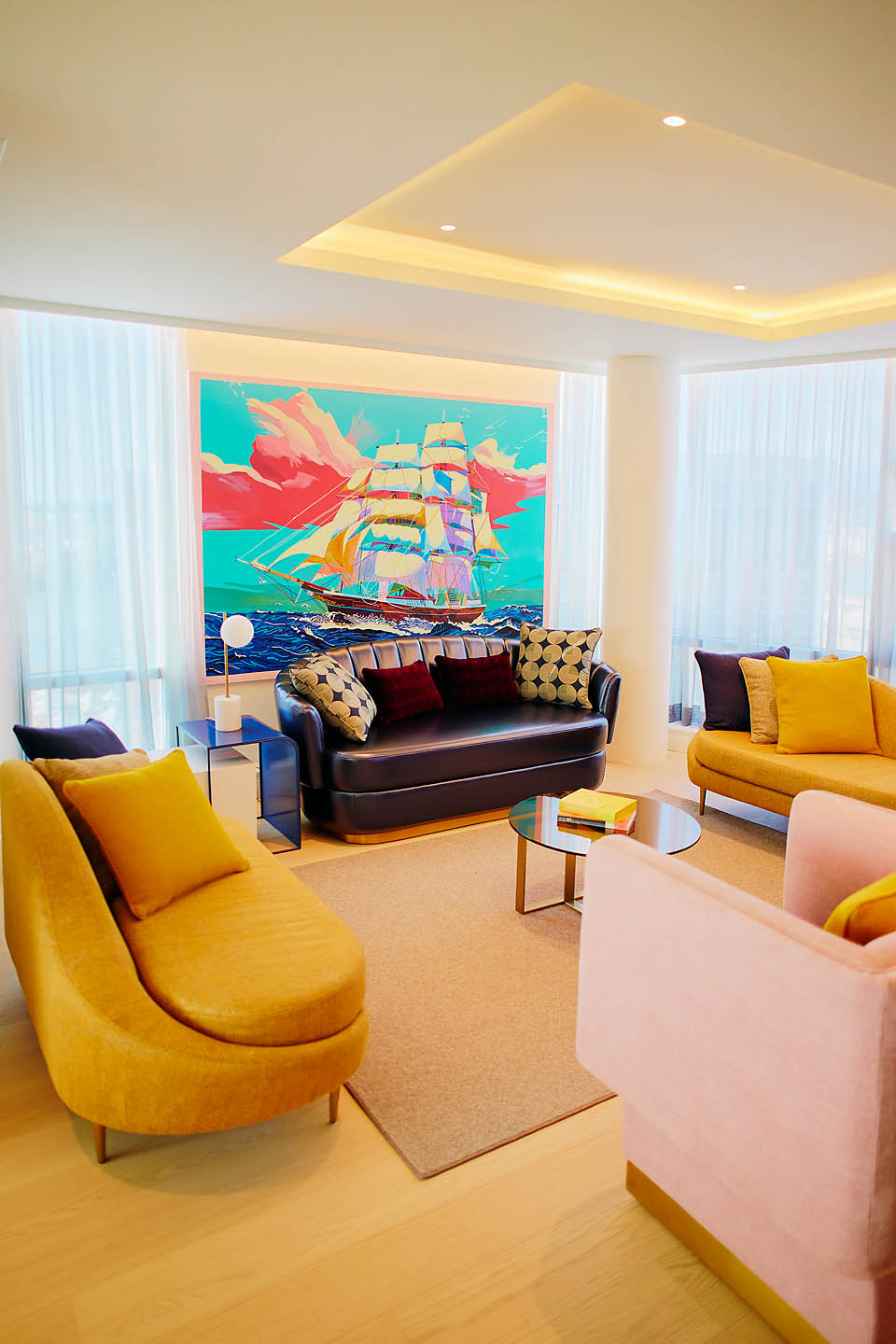 The heart of the complex is the Versante, a quirky blend of boutique and airport hotel, with an audacious directory that includes a whisky lounge, caviar bar, private club, and restaurants, with more on the way. It's a concept that Ching says embraces Chinese sensibilities of leisure and hospitality: a place to stay, eat, relax, work, drink, and play under one roof.
If you head through the lobby to Bruno, you'll find head chef Will Lew preparing contemporary European dishes in an expansive, modern dining room. His sirloin steak and duck breast, served with duck croquettes and roasted potatoes, however, arrives on a broad circular platter that evokes the family-style dining of Chinese cuisine. Later in the evening, at the beautifully atmospheric Cask Whisky Vault, you might find two Chinese businessmen in polo shirts receiving an instructional lecture in Mandarin from a waistcoated bartender on the finer differences between a Macallan 12- and 15-year-old. Around the corner, at the casual Oo La Cha Mediterranean restaurant, the stars of the show are dry-aged fish—darlings of Asian foodies—hanging in glass-fronted cabinets, and a separated event room at the back caters to the Chinese cultural prestige of private dining.
One day soon, there will be a Chinese restaurant too, but "to serve Chinese food in Richmond, you have to have something really special," Ching says. For now, the aim with Bruno and Cask is to divert the local young people from their weekly exodus to downtown Vancouver, as well as travellers arriving at YVR in search of something special in North America's most Chinese city.
If you've ever heard of Michael Ching, it's likely not for his hotels. In 2015, his name appeared in the news when the Chinese government targeted him among a list of 100 economic fugitives wanted for white-collar crimes. An Interpol red notice had even been issued in his name based on the accusations. Ching filed a refugee claim, telling the Canadian Immigration and Refugee Board that the accusations were politically motivated blowback aimed at his father, a high-ranking Chinese official. It was rejected.
All of this was deeply unsettling. Ching came to Canada not as a fugitive but as a young entrepreneur, he tells me, convinced to apply for a Canadian visa on a whim during a game of mah-jong with friends in the booming business capital of Shenzhen. He settled in Canada in 2000, and by the time of his rejection, he was already a successful developer with a portfolio of residential projects under his belt including condos in West Point Grey and a development around Richmond's Olympic Oval, a Queen Elizabeth II Diamond Jubilee Medal for contributions to his community, three daughters in school, and plans for the Versante swirling in his head.
Since the fresh-faced photo on his arrest warrant was taken, his hair has grown spiked and greyed around the frames of his square-rimmed glasses. He speaks softly yet heavily about the months after his asylum rejection, especially what it meant for the Versante Hotel.
"I think everyone knows that was a very tough time for me," he says. "Every couple of months, there would be something on the news saying that Michael is a bad person, Michael should go back to China. It was a very tough time to start a new business."
The banks, he says, would no longer touch the project. None of his lenders accused him of anything directly, but all of a sudden the Versante was too politically delicate.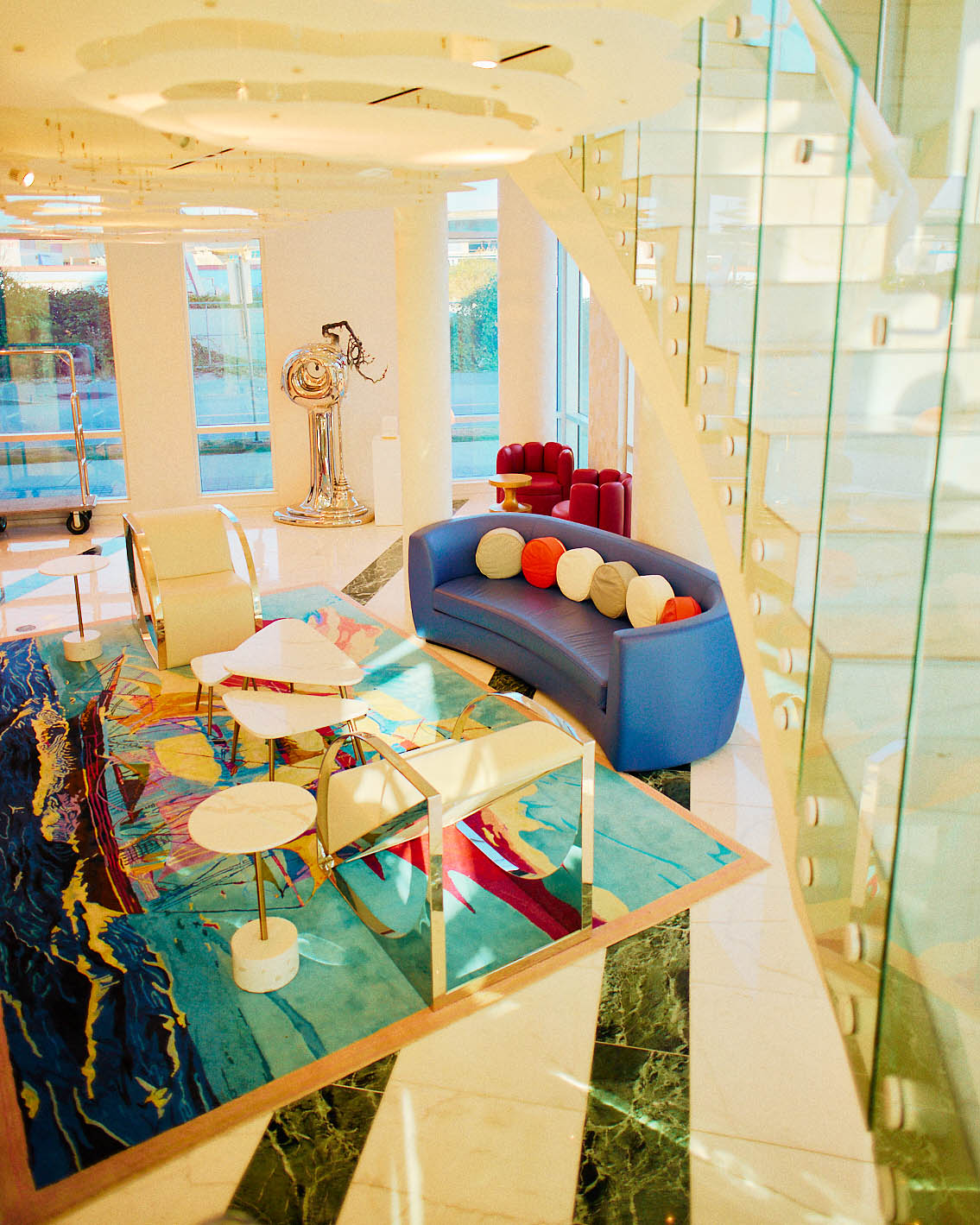 "And I think maybe 90 per cent of my friends talked to me at this time and said, you have to sell this land, you have to not do this project anymore," he says. "And my feeling was, I didn't do anything wrong. If I quit these projects, it would have been the end of my business career. And it would have been like I was a bad person. But no, I am not."
"I had a…" The limitations of English momentarily failing him, Ching slips into Mandarin: "There was a certain feeling that I just had to see this through."
In the following years, Ching's fortunes changed for the better. In 2018, a Canadian federal judge overruled the board, deciding that the evidence against Ching could not be considered without determining if it was tainted by the use of torture. In 2020, a new immigration hearing reversed the earlier decision, finding that Canadian officials had not shown evidence he had committed crimes in China. He also settled a defamation lawsuit that ended with Ching and an international newspaper jointly donating $50,000 to the Richmond Hospital Foundation (on top of which he kicked in another $200,000). A year later, he opened his hotel.
For the creative mind behind a development as sweeping as the Versante, Ching is surprisingly taken with details. Instead of grand design principles, he talks appreciatively about Dyson hair dryers, the light-adjustable glass in the windows, the brilliant jewel-colours of the suite walls (a striking choice intended to give travellers a memorable impression), and the art he hangs on them. Several suites are decorated with the Queen lyrics "I want it all, and I want it now" framed on a hot pink background, an expression cheekily diametrical to Ching's methodical style.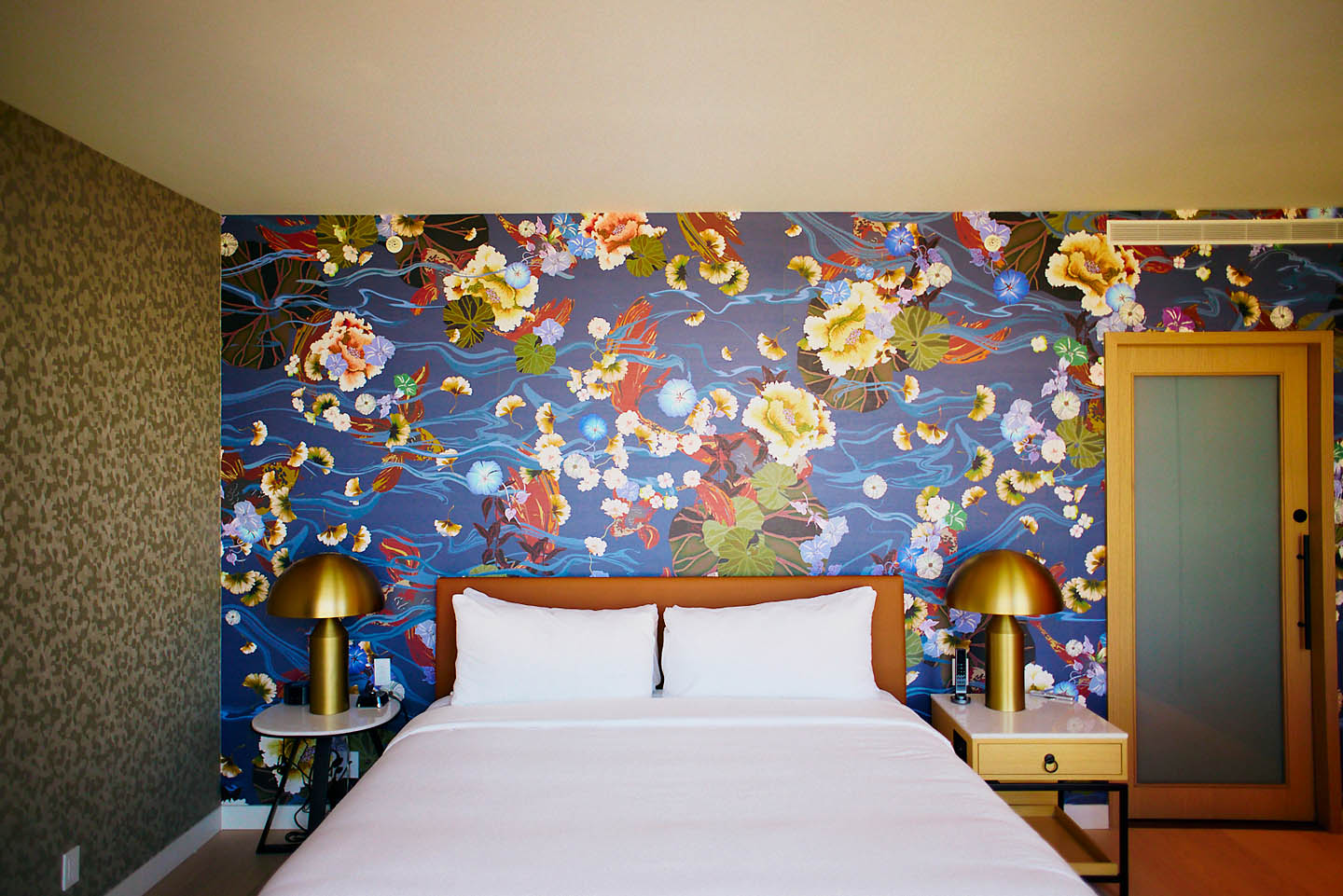 When I prod him, he finally broadens his philosophical scope. Versante, he points out, is a portmanteau of the French vers and santé ("toward" and " health"). All his projects, from the hotel to his residential developments to his lavender farm on Cortes Island, he says, aim at a salutary balance between the easygoing freedom of Canada and the hard-working energy of China.
"Chinese people always say that the way we do things here is too slow," he explains. "They don't have the patience to do a project that will take five years. In China, in five years they can do 10 projects. But I tell them, have patience.
"And you have time to see your family, and enjoy the air and nature," he adds. It's a sense of balance he aspires to in his own life. "What's most important for me is that for the last 25 years I've been able to do business here and see my family," he says.
Once again, he slips into Mandarin. "China has an old saying: There is no second road."
---
Read more from our Winter 2022 issue.