Worn and weathered hats take on new lives in Braeden Paterson's hands.
Inspired by songs, stories, and landscapes, the musician by trade creates fashionable "hats of the gone world" with his one-man brand, Black Tulip. Based in rural North Cowichan on Vancouver Island, Paterson has been crafting custom and ready-to-wear headgear for about a year; his designs spring from the late 1960s and '70s, when rockers' style leaned heavily on hats.
With his long hair and full sideburns, and today sporting a dramatically tall-crowned, full-brimmed purple-black hat made from rabbit-fur felt, Paterson looks like he's stepped off an early '70s album cover himself—an observation that seems to please him. "It's just another creative outlet besides music," the soft-spoken 32-year-old says of Black Tulip over an afternoon beverage at a downtown Victoria pub.
Paterson learned the basics of the craft from Montreal-based Samantha-Tara Mainville of Heirloom hats, who counts Johnny Depp among her clients. She also helped Paterson with a few starter vintage blocks, as well as a steamer. "Steam is your best friend," Paterson asserts. Steam makes otherwise stiff felt (usually produced from animal fur such as beaver and rabbit) pliable enough to be shaped.
A network of vintage-loving friends, along with materials he sources during his own travels, helps Paterson find the crushed, used hats that he then coaxes into new forms. The old cap is stripped of bands and ornaments and reformed to create something at once traditional and modern; it's hand-dyed and hand-stitched, and Paterson uses distressing "as a tool, like a paintbrush" to add texture and colour. The beauty of fur felt is that it can last "forever and ever," he says. It can handle all kinds of weather and be creased and shaped in new ways to bring it back to life or to change the style. Its only enemy is a car dashboard in the sun, which will cause it to shrink and warp. "I can't say that enough," Paterson emphasizes. "No dash."
For custom creations, subtle nods to the wearer come from multiple conversations or online exchanges about the small things Paterson can do to make the hat special to them. "I try to make it as personal as I can," he explains, "without making it too obvious." Sometimes items or symbols are placed inside the hat, a secret between maker and client. Ready-to-wear hats, meanwhile, are often inspired by the look and work of musicians including Bob Dylan, Eric Clapton, Blaze Foley, and Neil Young; a song title or album can also inspire Paterson, like Dylan's version of "Blue Moon," which helped him name a wide-brimmed, lapis-coloured piece.
As for Black Tulip, that name came partly from Paterson's conversations with his dad, also a rock musician, and tales of 1970s classic MGB cars—Black Tulip was a coveted deep purple-black paint job.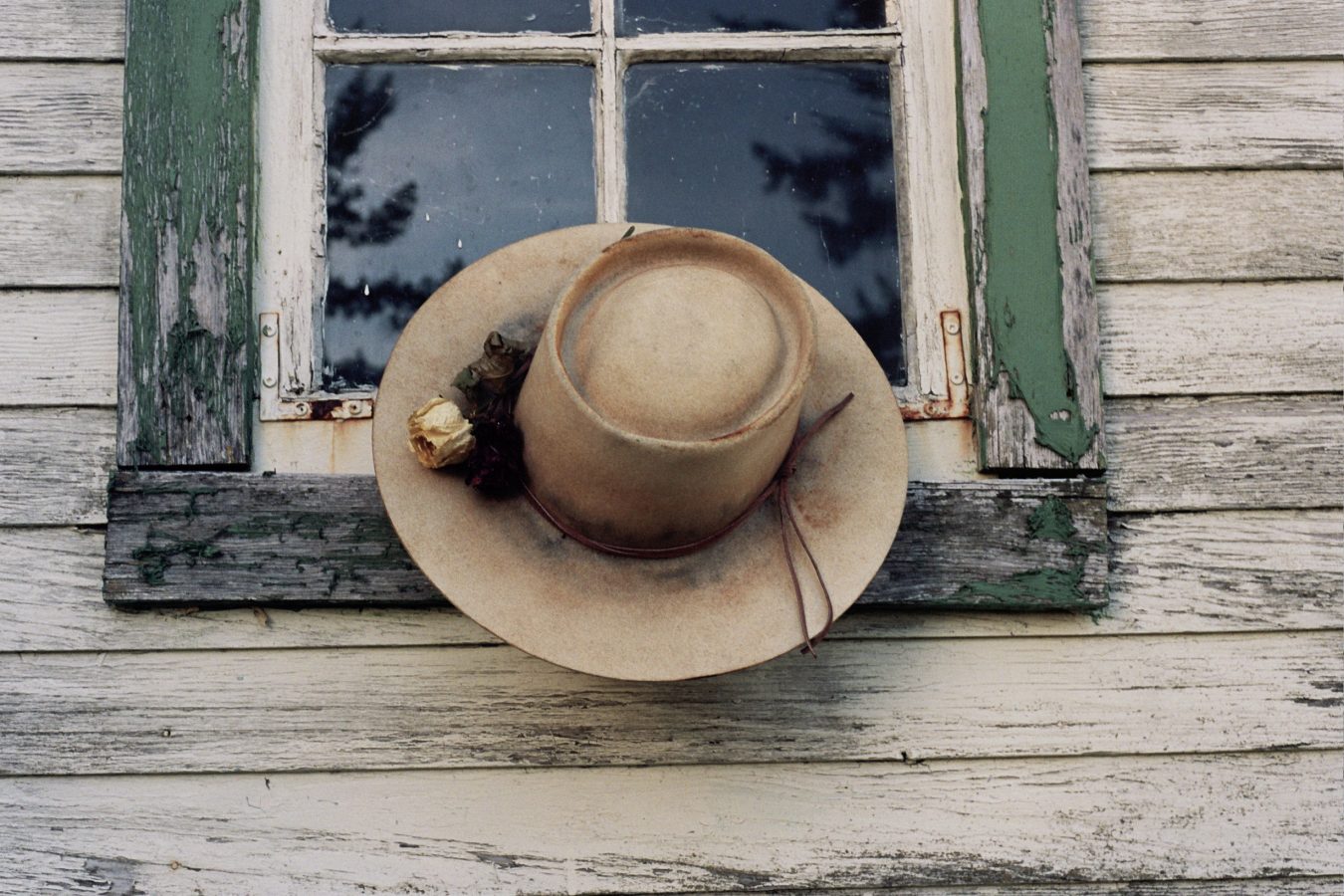 To increase longevity, Paterson instructs that clients store each piece "crown-down." This helps the headgear keep its shape, and also, he adds, keeps the luck inside (a bit of old cowboy folklore). Maybe it keeps the hat's secrets inside, too. "It's got a story in it," he says of every pre-loved Black Tulip piece. "You just keep writing it as you go."
---
This story from our archives was originally published on January 5, 2019. Stay in fashion.