When the Greek jeweller Sotirois Voulgaris relocated to Rome in 1884 to set up his first store, he changed his surname to the phonetic spelling, B-U-L-G-A-R-I, to pay homage to the Italian culture he loved. He even went so far as to swap out the 'u' for a latin 'v'.
The talented silversmith couldn't have predicted then that his exuberant, ornamental creations would later include gold and colourful gemstones and that the Bvlgari name would endure for over 138 years.
Prior to 1960, Bvlgari was known almost exclusively to Italians, their local cinema celebrities showcasing pieces onscreen. It wasn't until Elizabeth Taylor, an avid jewellery collector, was in Rome filming Cleopatra that Bvlgari came to worldwide prominence after she wore pieces on the red carpet. Today, the brand can be found on another film star, Lady Gaga in House of Gucci.
"For many Canadians, Bvlgari is not so well known—they recognize the name, but they don't know the history," says newly appointed managing director of Bvlgari in Canada, Joshua Gaynor. A new traveling pop-up at Holt Renfrew Canada aims to change that.
The first pop-up, at Mississauga's Holt Renfrew Square One, runs until February 27. It will then travel to Calgary from March 17 to April 17, 2022 at Holt Renfrew's downtown location. No word yet on if it will land in Vancouver after that.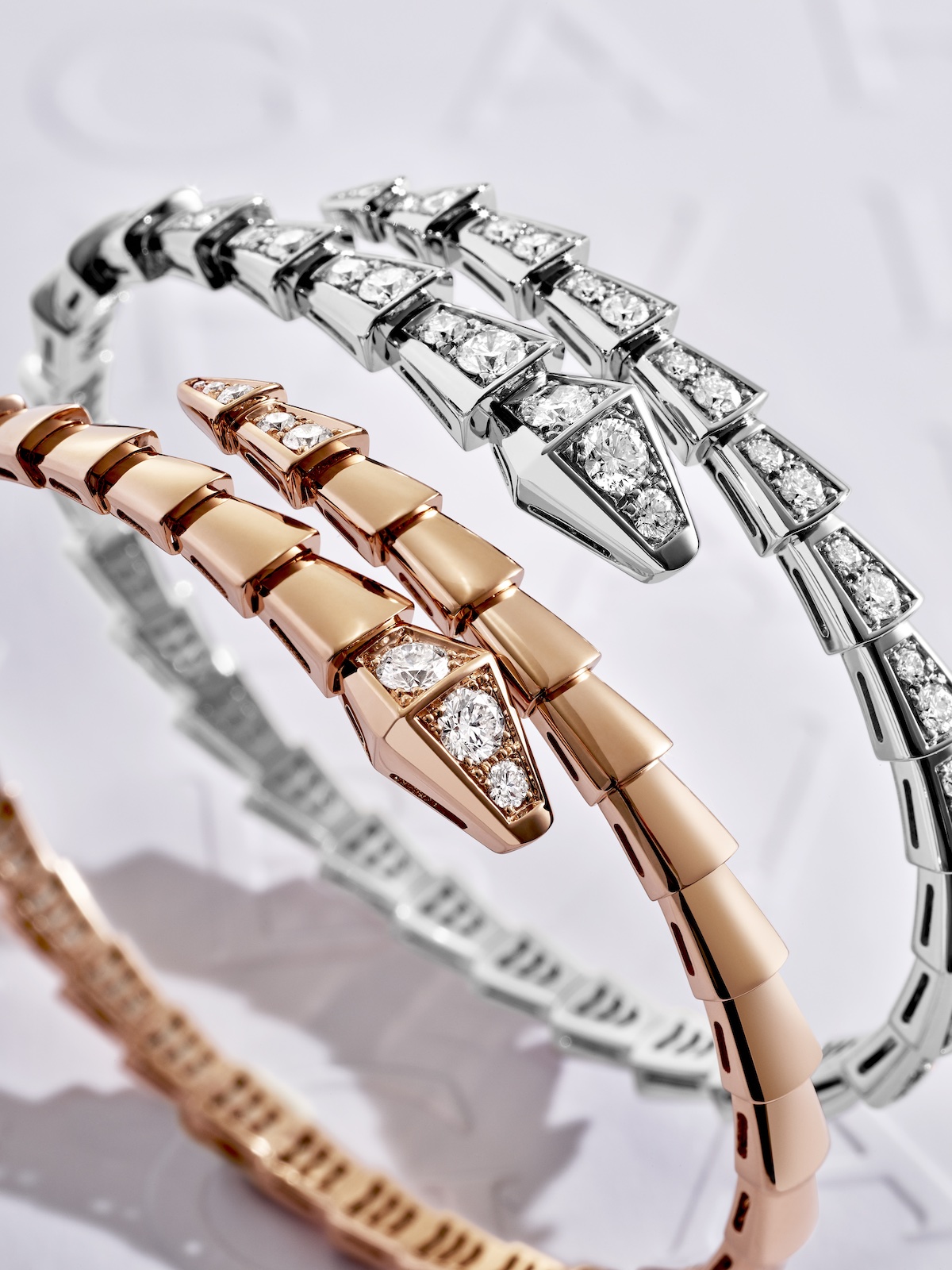 Despite being Europe's largest jewellery manufacturer, "Bvlgari hasn't been in Canada for a long period of time, but essentially over the last three or four years, the brand has grown so much here that we've decided we needed to focus greater attention to unlocking its full potential."
Having spent 17 years in the luxury industry (including at LVMH and Kering), Gaynor brings heft to his new position. With a global appetite for luxury underfoot, but not enough Bvlgari presence in Canada, a pop-up helps bridge the two. Designed exclusively for Holt Renfrew, the experience highlights the Roman maison's most iconic jewelry, watches and accessories from its core collections including the sculptural B.zero1, the signature Serpenti jewellery collection representing wisdom and everlasting love, and Divas' Dream.
"It's interesting for us to try the concept for the first time in North America here in Canada," says Gaynor. "Many times, jewellery stores can be a bit intimidating and people might be nervous; pop-ups take away that barrier to entry and bring us out to different environments where people can walk through and experience the brand in a slightly more playful way."
While there are many luxury jewellery players, Bvlgari's Italian stile delineates it from competitors. "Its Roman passion, colour, design and playfulness infuse every one of its pieces," says Gaynor. "If you go to Italy and you go to France, there is a difference in culture—there's something quintessentially unique about Italian culture, art and design." Known worldwide as the magnificent Roman jeweller and master of colour for its gemstones, Bvlgari is "a fun brand, it's a statement and it really represents something," says Gaynor. La Dolce Vita captured in precious material.
---