From the late Gord Downie's metallic leather touring wardrobe to the infamous fur coat worn by Meryl Streep in The Devil Wears Prada, Canadian designer Izzy Camilleri has created some of pop culture's lasting looks. But meeting Barbara Turnbull, a quadriplegic journalist looking for an elegant winter cape to wear with her power chair, changed everything.
"Working with her, it was so eye opening," the Toronto-based designer says. "I became so much more compassionate for people living with a disability. When you see people with disabilities and they're dressed, you just don't realize how limited their options were and what it took to actually get dressed. And then I started thinking, well, if she has all these problems with clothes, there's got to be a lot of other people out there with the same problems."
Through her work with Turnbull, who died in 2015, Camilleri was inspired to create a line of adaptive, more accessible clothing, and in 2009 launched her first IZ Adaptive collection.
For a designer who prides herself on innovation and fresh thinking, adaptive clothing was the perfect challenge: working with new silhouettes aimed at a seated frame, considering closures, adding pull tabs on zippers for people who lack dexterity—all while creating core wardrobe pieces that prize fashion as much as function.
"Adaptive clothing can sometimes come with this stigma that it's traditionally for the elderly, or it's medical, it's function before fashion," Camilleri explains. "But people with disabilities want to look as sexy and hot as we all do. They want the options, they want to look like their peers, they want to be respected at job interviews and not be wearing dishevelled clothing that's too big because it's easier to put on. They want to look polished."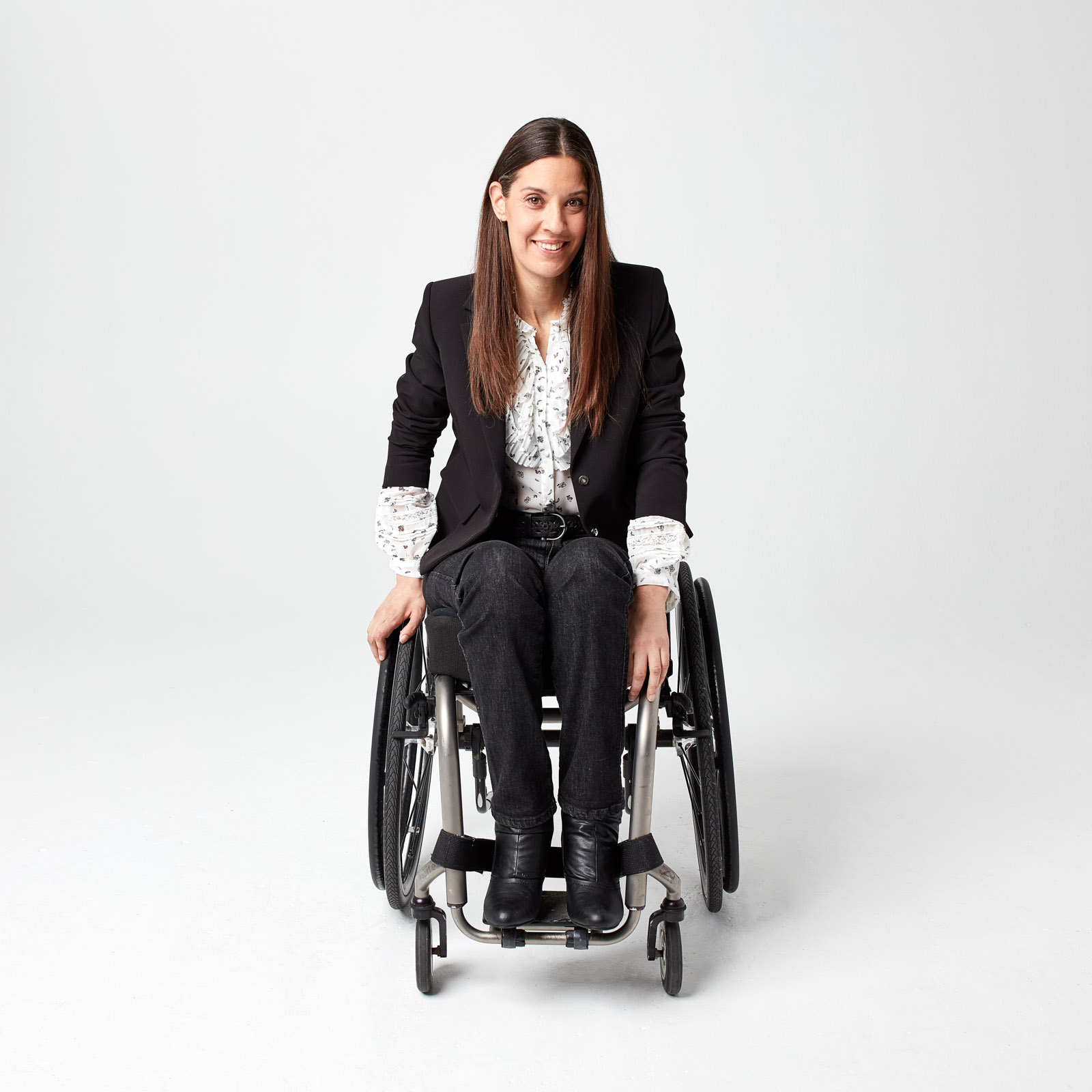 Since launching IZ Adaptive more than a decade ago, Camilleri has grown the line to include everything from casual T-shirts to crisp suits, but her most important pieces are what she calls the Game Changer Collection.
The new collection, which features jeans, chinos, yoga and sweatpants, stems from her customers' repeated requests to eliminate the back seam of their pants; the seams were not only uncomfortable to sit on for long stretches in a chair, but could also be potentially life threatening if pressure sores developed.
The answer was elusive; simply cutting out the seat of the pants and replacing it with a piece of seamless fabric wouldn't work. "If you think about that centre seam, it helps create the thigh of the pant, and it also offers dimensions between back and front," Camilleri says. "I really didn't think it was possible."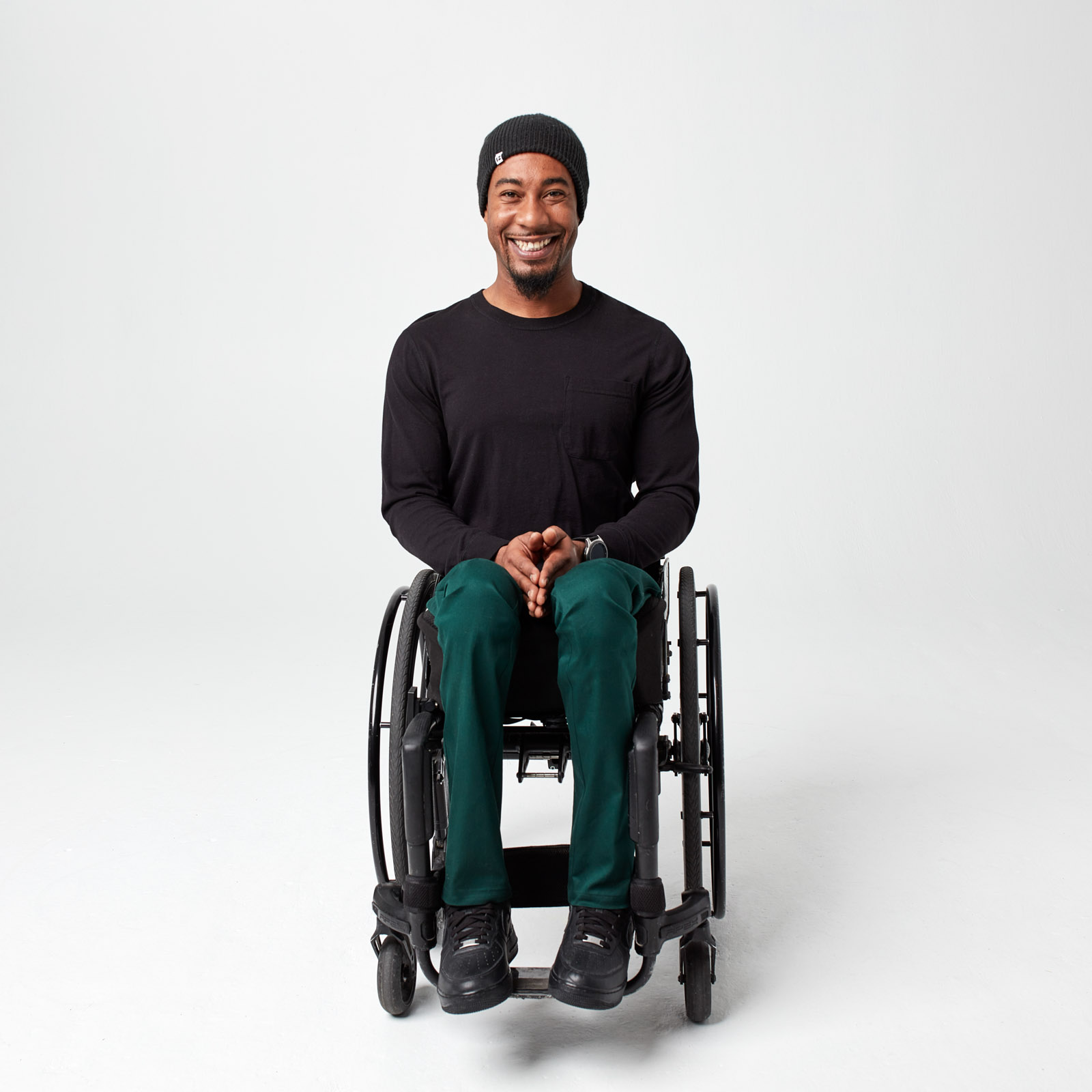 It took years to develop, but with lockdown came an unexpected opportunity to give the design her undivided attention. The resulting pants have a clean, classic look in the front and a comfortable waistband for seated individuals while seamlessly eliminating the lurking threat of pressure sores in back.
Now that she's nailed down the Game Changer design, Camilleri plans to expand the collection. "I feel like it's a game changer for my customers and it's a game changer for me, too."
---
Read more Style stories.