As fashion brands continue to better the societal and environmental impact of their clothing production, and consumers become more aware of how their garments are made, it can be easy to stop at the surface. But what's underneath our clothes counts, too. Here, five Canadian-made lingerie brands that make little items with big impact.
Fortnight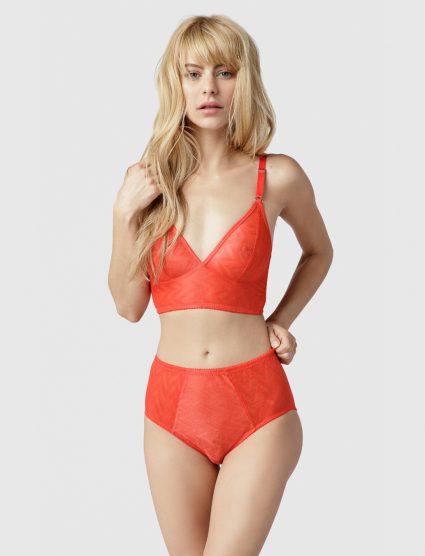 Toronto-based Fortnight employs a team of seamstresses who carefully craft each piece right in the concrete jungle. Ethically sourcing materials from around Europe, the brand is able to focus on fit and fabric: the two components that make each item sing. Think boudoir-inspired pieces with lace and mesh detailing—feminine and fresh. Shop in-person in Vancouver at Nordstrom Pacific Centre, Simons Park Royal, Gravitypope, LynnSteven, and Diane's Lingerie.
Ellesmere Lingerie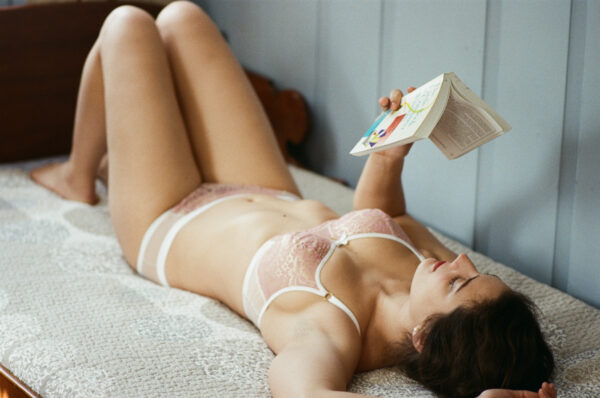 Photo by Kieran Jarvis.
From
Montreal
 comes
Ellesmere Lingerie
, a youthful line inspired by the Northern Lights seen in the 
Yukon
. Flattering and comfortable, Ellesmere pieces, handmade in the Quebec city, celebrate the natural shape of a woman's body. Patterned fabrics cover the modestly-sized offering, giving the wearer a playful yet sophisticated attitude. Buy online only.
Mary Young
Based in Toronto and made in Montreal is Mary Young, a decidedly relaxed approach to lingerie that is quintessential of the city. Challenging us to expand our definition of "sexy", the brand emphasizes originality in the subtlety of its soft knits and jerseys. These are the perfect basics. Mary Young pieces are carried in Vancouver at Vincent Park, Charlie & Lee, and Hills of Kerrisdale.
Miel Sisters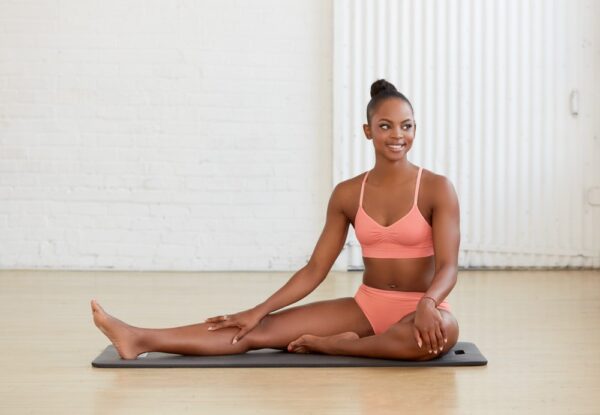 Focused on wearability from morning to dawn is Miel Sisters, another made-in-Montreal brand. Very simple designs and neutral colours are paired with moisture-wicking fabric that is breathable, flexible, and featherweight. Perfect for working out, Miel ("honey" in French) pieces are also seamless, meaning they work under everything from yoga pants to a little black dress.
Sokoloff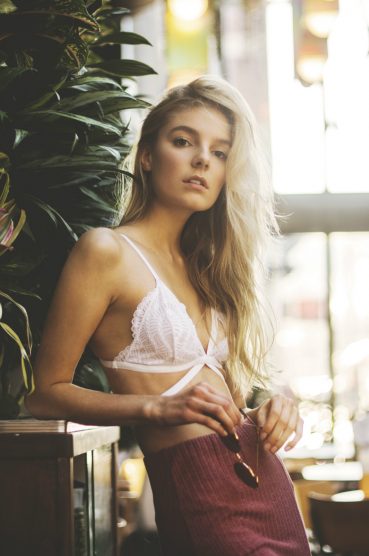 Photo by Emilie Hebert.
Rounding out the quintet is yet another Montreal-made label,
Sokoloff
: a mature, edgy product line with just the right amount of sex appeal. Elongated placements of gentle lace make this selection of neutrals (with the odd necessary red option) feel empowering and confidence-boosting. Find Sokoloff at Gastown's Nicole Bridger.
By keeping jobs here and employing local women, these brands champion all Canadian females. And keep us looking and feeling good, underneath it all.
---