On a recent visit to the airy Hammer Headz Salon in Calgary, hairstylist Dani Niven sold me on STMNT. After giving me one of the sharpest cuts in recent memory—a precise, low-fade on the sides and back with a textured crop—she assessed my styling needs with care. Do I prefer a matte or shiny look? (Slightly shiny). Do I want more volume? (Always.) Do I like a weak or strong hold? (Medium.) She nailed it.
A sprinkle of the wax powder from the Staygold collection gave me instant volume. The powder, which is designed for messy, textured hair and has citrus and woody notes, is Niven's favourite for its weightless feel and easy pliability. It also served as a styling aid, enhancing texture and maintaining hold without a sticky finish. But there's an art to using it: on dry hair. Always tap it—never shake it. Let it sit for a few seconds, then work it in from the back. After a hit of shine paste for a bed-head look with perfect hold, and I doubled my order.
As personal style and gender norms evolve, so do the products on our bathroom shelf. STMNT Grooming Goods, a new grooming brand offering a range of high-performing products aims to cut through the noise. "What sets STMNT apart from any other short hair line is that it was co-created and developed by barbers," says Niven, who is affiliated with STMNT. Niven, a short-hair specialist who is opening her own barbershop, Barber X, in August, says there's a gap in the market for a full line of products designed for people to fully personalize their short hairstyle according to desired hold, shine, and style. "For this reason, the entire line is unparalleled to others in the market."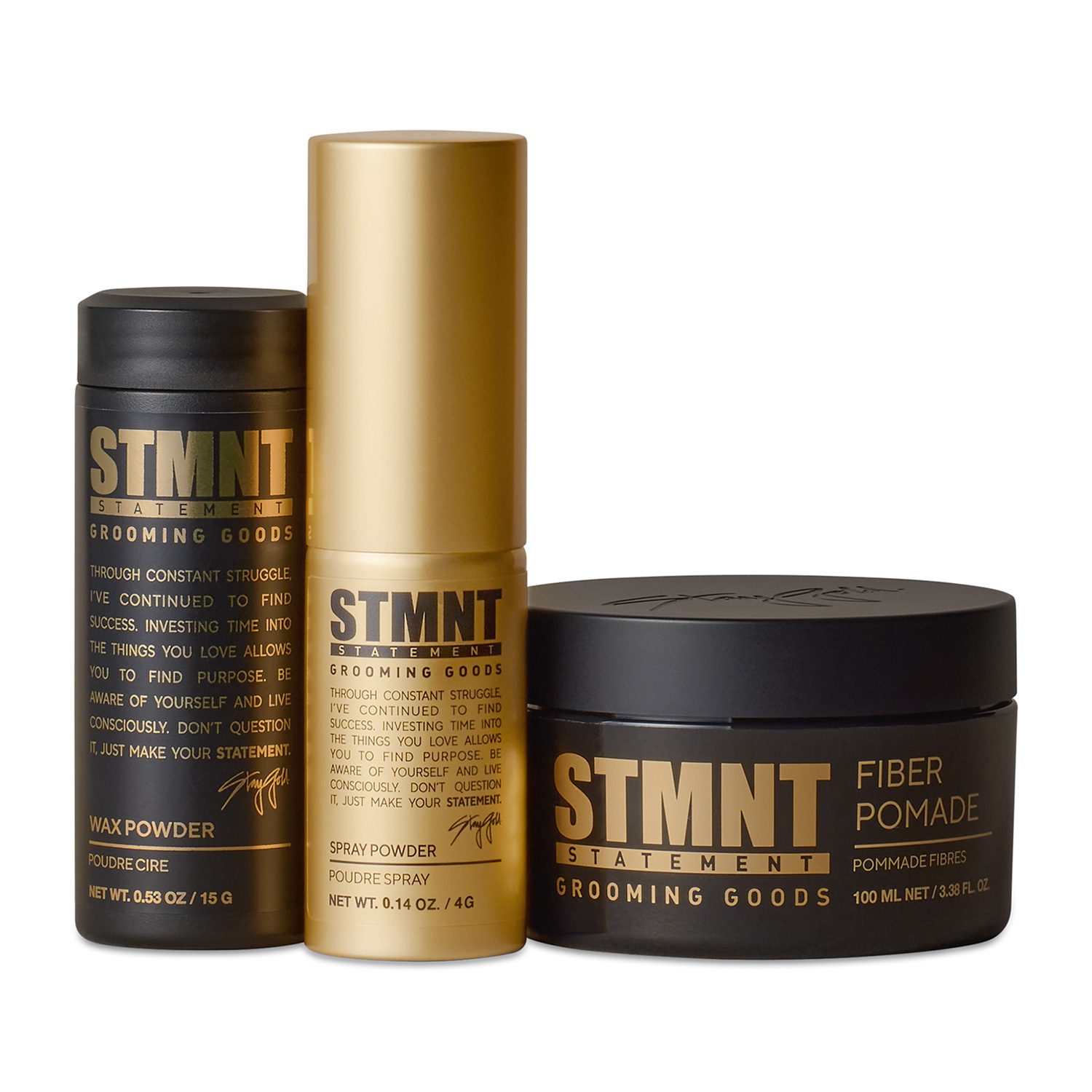 STMNT is the brainchild of barbers Sofie Pok, Julius Arriola, and Miguel Gutierrez. Each developed their own styling line to accompany STMNT's bouquet of hair-care products. "They were part of the whole process, everything from formulas, fragrance, packaging, and training [educators]," Niven says. STMNT's packaging and scents are nongendered, as is the marketing language: if you CTRL+F "men" and "women" on the website, you won't find anything.
The trio's industry expertise and fresh perspective on grooming sets the line of hair-care and styling products apart. As the historically gendered worlds of barbering and hairstyling merge, a line of lifestyle-driven, gender-neutral products that champions individuality, confidence, and freedom of expression isn't just an appealing proposition, it's a bold and meaningful step forward for the industry.
Niven's vision for a more inclusive barbering experience aligns with STMNT's. "We are a fun, creative, future-forward team offering premium service to all humans," she says. "Being a member of the LGBTQ+ community, my goal was to create a space for anyone to feel right at home no matter who you are."
---
Read other style stories for inspiration.