Louis Vuitton has once again invited six acclaimed international artists to reinterpret its iconic Capucines bag this year. In this story from our archives, we look back at the first iteration of this collection that paved the way last year.
---
It was once de rigueur to match your handbag to your heels. Nowadays, one can go a little better and match it to the artwork on one's walls. Think of Stephen Sprouse's graffitied monogram—the first time anyone was allowed to tamper with the Louis Vuitton icon since it was created in 1896—or Takashi Murakami's Multicolore Monogram collection for Spring/Summer 2003, still instantly recognizable. And what about the Gazing Ball images Jeff Koons transferred onto the fashion house's handbags in 2017? Printed with Koons' hand-painted reproductions of Old Masters such as Leonardo da Vinci, Vincent van Gogh, and Jean-Honoré Fragonard, the Speedy, Keepall and Neverfull became tongue-in-cheek museum pieces, trendy yet timeless.
Ostensibly, the handbag was named after the Parisian street—Rue des Capucines—where Louis Vuitton opened his first store in 1854. But in its design, the Capucines takes after the monastic order of the same name, the chocolate-hooded Capuchins who broke away from the Franciscans. For the Capucines is arguably the most discreet of all the luggage-maker's purses and pouches.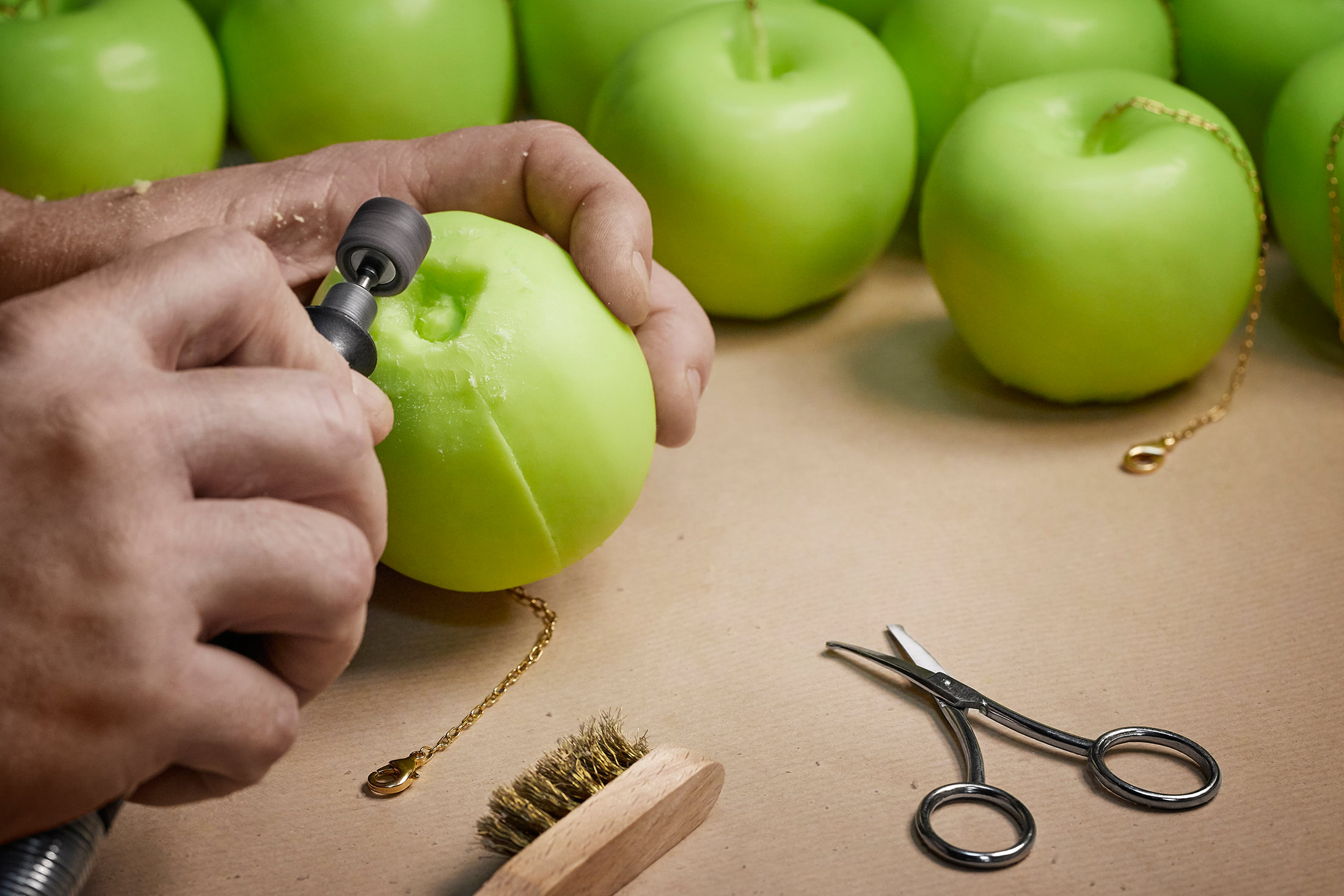 Modest in spirit, the Capucines is also the most ladylike Louis Vuitton, a gorgeously supple trapezoid that makes a perfect canvas for today's hottest contemporary artists. Like Urs Fischer. If you've strolled through a gallery and bumped into a lifelike wax statue of a man with half his head melted off, you know his work. For the Capucines, however, the Swiss artist has modulated his irony in favour of something less mordant and more delicious: a single dingle-dangle of egg, carrot, mushroom, strawberry, apple, or banana that adds just the right note of surrealism to any table of lady lunchers.
"They are just beautiful things from nature," Fischer proffers in an accompanying artist statement. "As opposed to man-made things like sneakers or car tires. The things I chose are, in themselves, perfect shapes so there was nothing else to add. An egg is already amazing; if it were spherical it would be boring."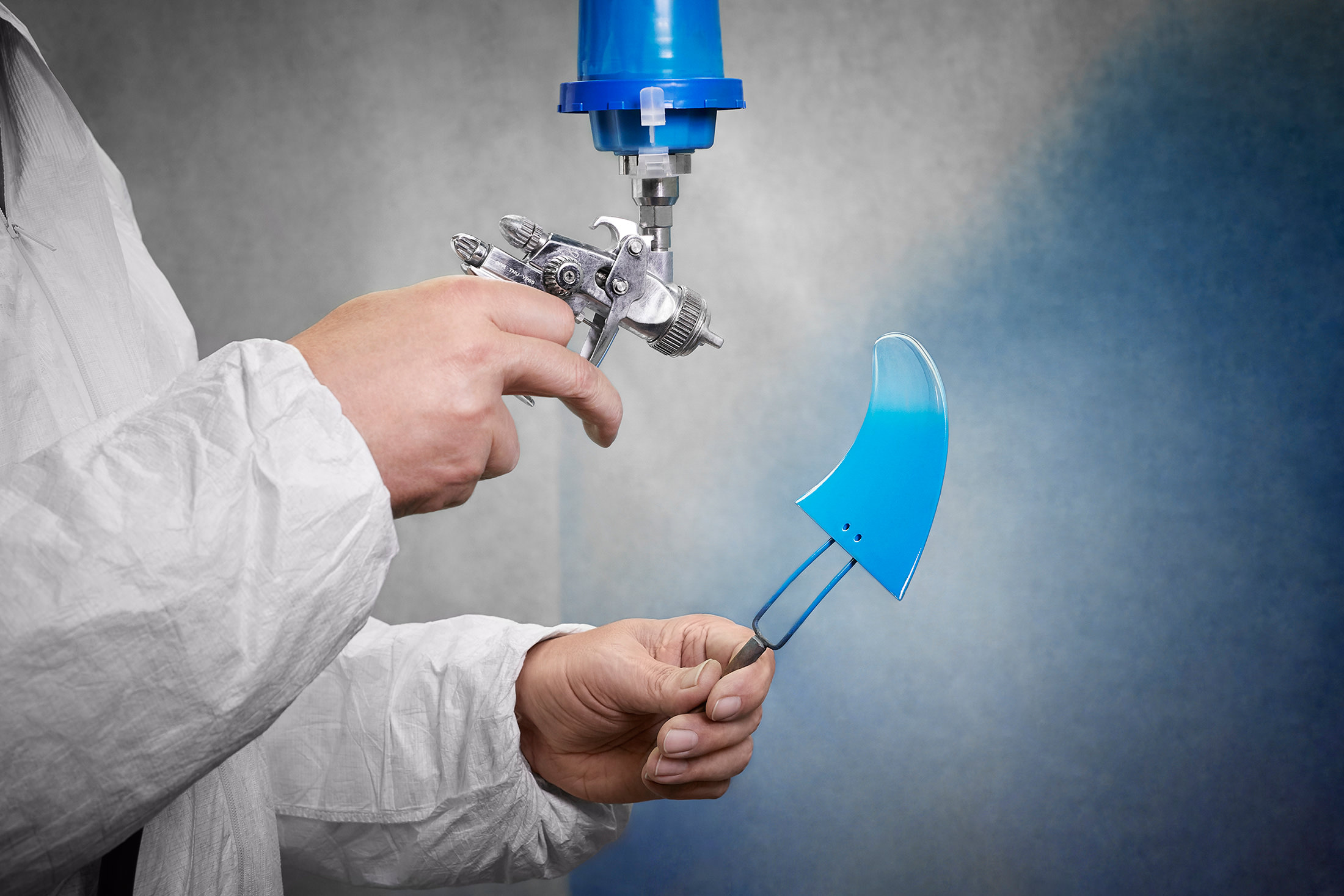 Boring is not an adjective that applies to any of the ArtyCapucines bags. Sea, sex, and sun provide the vibe from Alex Israel. The Los Angeles artist's handbag bristles with pop colours and Malibu waves, a pair of which crest like fibreglass shark's fins from the bag's parapet. A multi-media artist and filmmaker, Israel teamed up with Louis Vuitton earlier this year on the house's first unisex fragrance collection.
Rising star Tschabalala Self collages politically-pointed artwork with paint and fabric scraps from her mother's sewing room. For Louis Vuitton, she has created exuberant Arte Povera patchwork upcycled from 19 different kinds of leather, including lizard on the flap and bottom. With over 200 different pieces roughly stitched onto the bag, each one is a unique art piece, and a built-in conversation piece for any proud owner of this Capucines.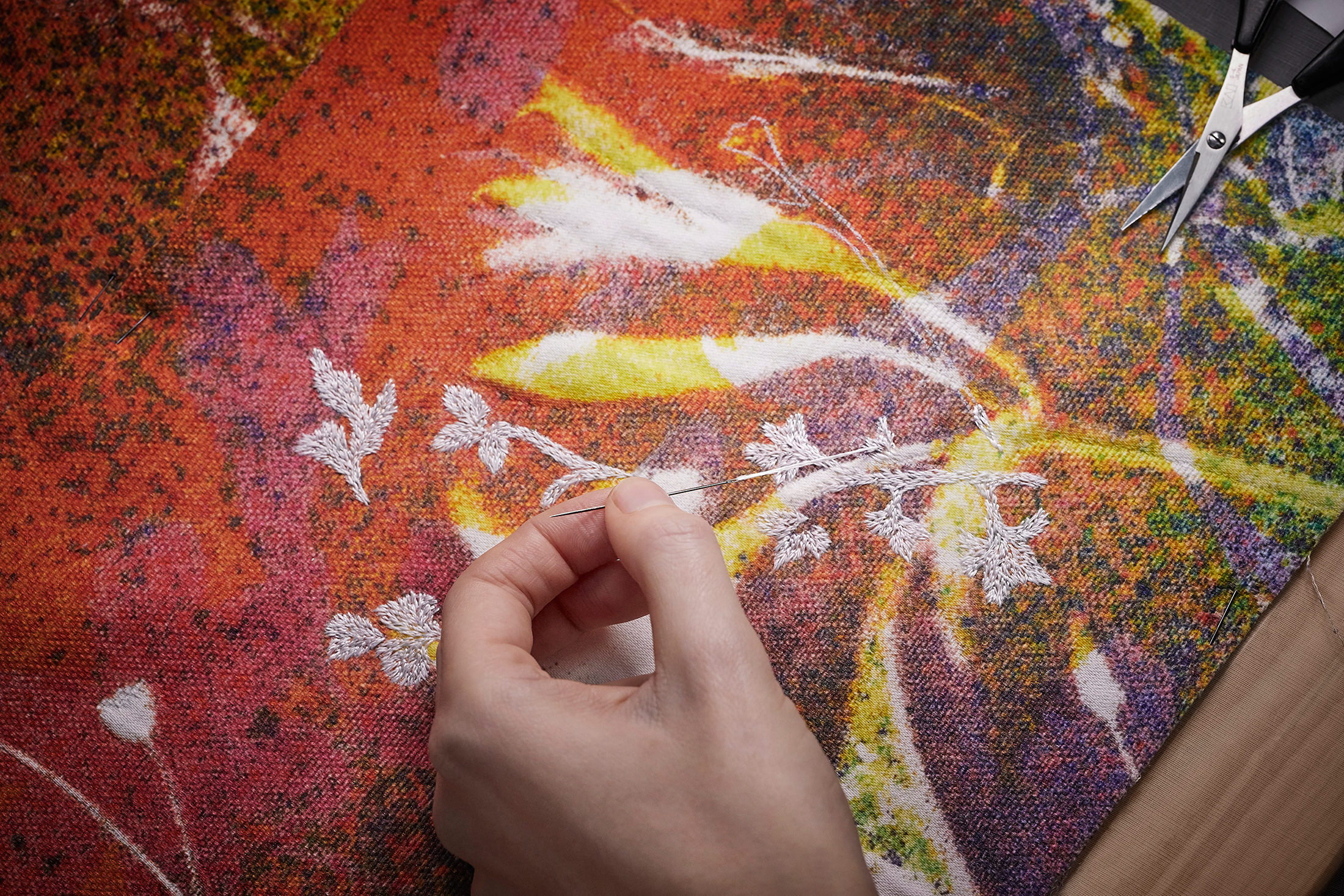 Sam Falls' ecological photogram pattern is like a walk through a sunlit forest. He created his Capucines by treating leaves and flowers he had picked in the gardens of the Louis Vuitton family home in Asnières, just outside Paris, with his trademark pigmentation. But unlike the straightforward canvases Falls usually transfers his images onto, a handbag presents a challenge. The photogram image was test-printed over and over again at the atelier until it became clear that it worked best with a jacquard-woven canvas. The digital print is further heightened with lustrous mother-of-pearl and overlaid with hand-embroidery.
The ribbony, crudely top-stitched shapes from South African artist Nicholas Hlobo, are a match for his flowing, gender-challenging compositions. It took Louis Vuitton's craftsmen 40 hours to hand-sew the indigo leather pieces onto the Capucines' black exterior in such a way that the blue flowers appear to have floated organically from the depths to the inky surface of the bag.
Jonas Wood has rallied deep-pocketed art collectors like Eli Broad with canvases characterized by densely crushed-together pictorial planes. Wood has been breathlessly hailed variously as the new Matisse, Hockney, and/or van Gogh, and his pictures fetch an easy half-million U.S. dollars a piece. In comparison, a black-and-white Jonas Wood Capucines is a bargain and, unlike anything of his that hangs in the Gagosian, can hold a lipstick and your keys, to boot. The subtly nuanced black-and-white botanical motif of his Capucines is texturized with some 200,000 outline stitches. And here, the Capucines' signature rings have been coated with matte lacquer. A bespectacled giraffe charm is Wood's finishing, playful touch.
Capucines and contemporary art? Think horse and carriage, love and marriage: an investment and a handbag, all in one.
---
This article from our archives was originally published in the Summer 2019 issue. Read more from our Summer 2019 issue here.