When the Michael Kors boutique in Pacific Centre had to relocate due to the Apple Store's move and expansion, the prestigious retailer welcomed the opportunity to roll out a new concept store in an area of the mall populated by like-minded luxury brands. The new 2,500-square-foot space, which opened earlier this month, is the first of its kind in Canada, but it won't be the last: a similar one is already planned for Montreal in 2024.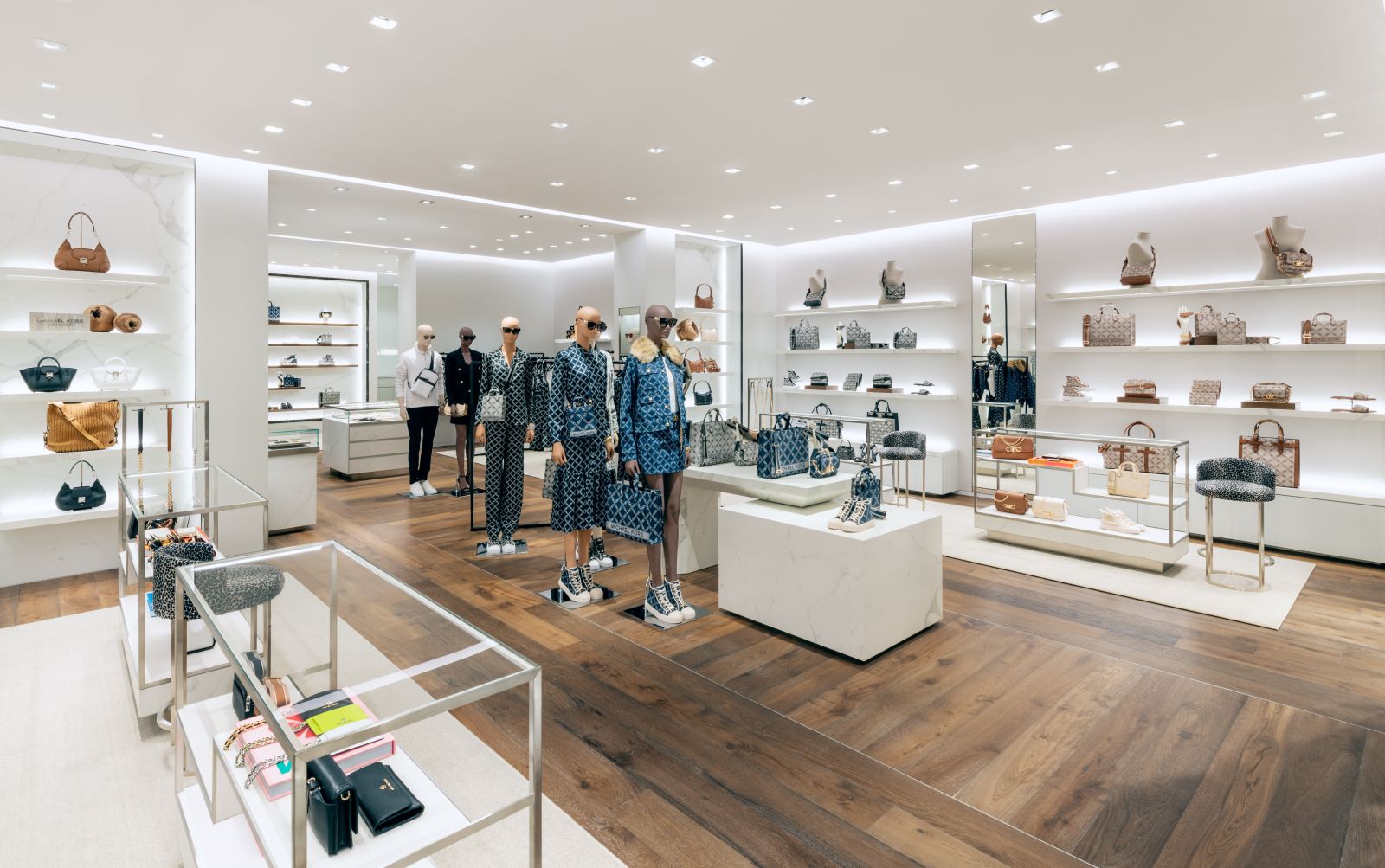 Light and bright, with well-placed floor-to-ceiling mirrors, the new store focuses firmly on ease and luxury. Ambient lighting and streamlined fixtures help to open up the space, making it feel inviting. It retains the Michael Kors emphasis on jet-setting but with a warm and welcoming vibe.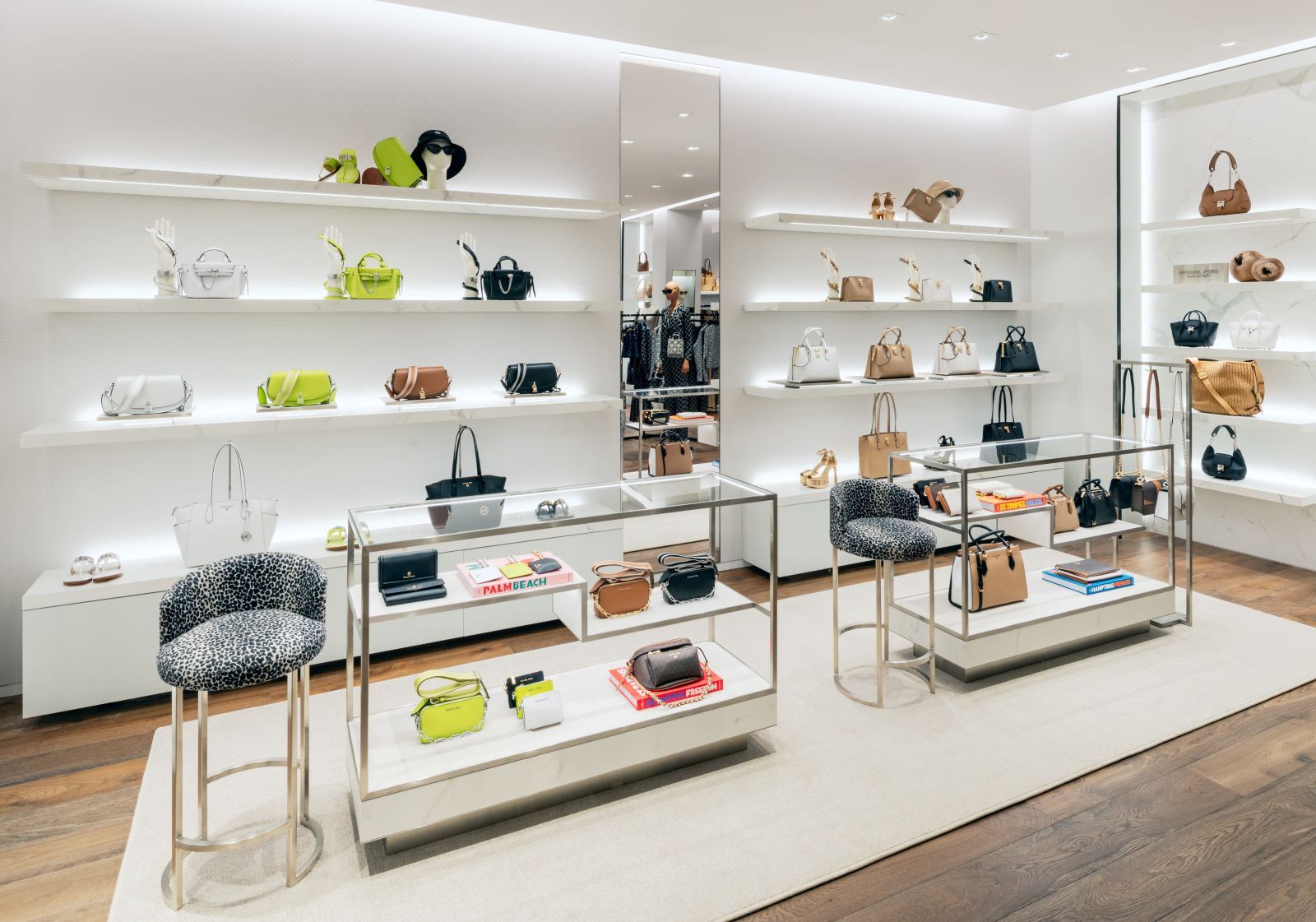 Pieces from the new summer collection are displayed near the front. Eye-popping blues and lime greens provide bursts of colour alongside warm-weather staples such as light, breezy dresses and straw totes. Further in are the timeless handbags, watches, and sunglasses that the American designer is best known for, along with an array of women's clothing for everywhere from the beach to the boardroom to the ballroom: work blazers, dresses for summer weddings, supple leather jackets, elegant gowns. Selections from the runway collection add a touch of elevated luxury.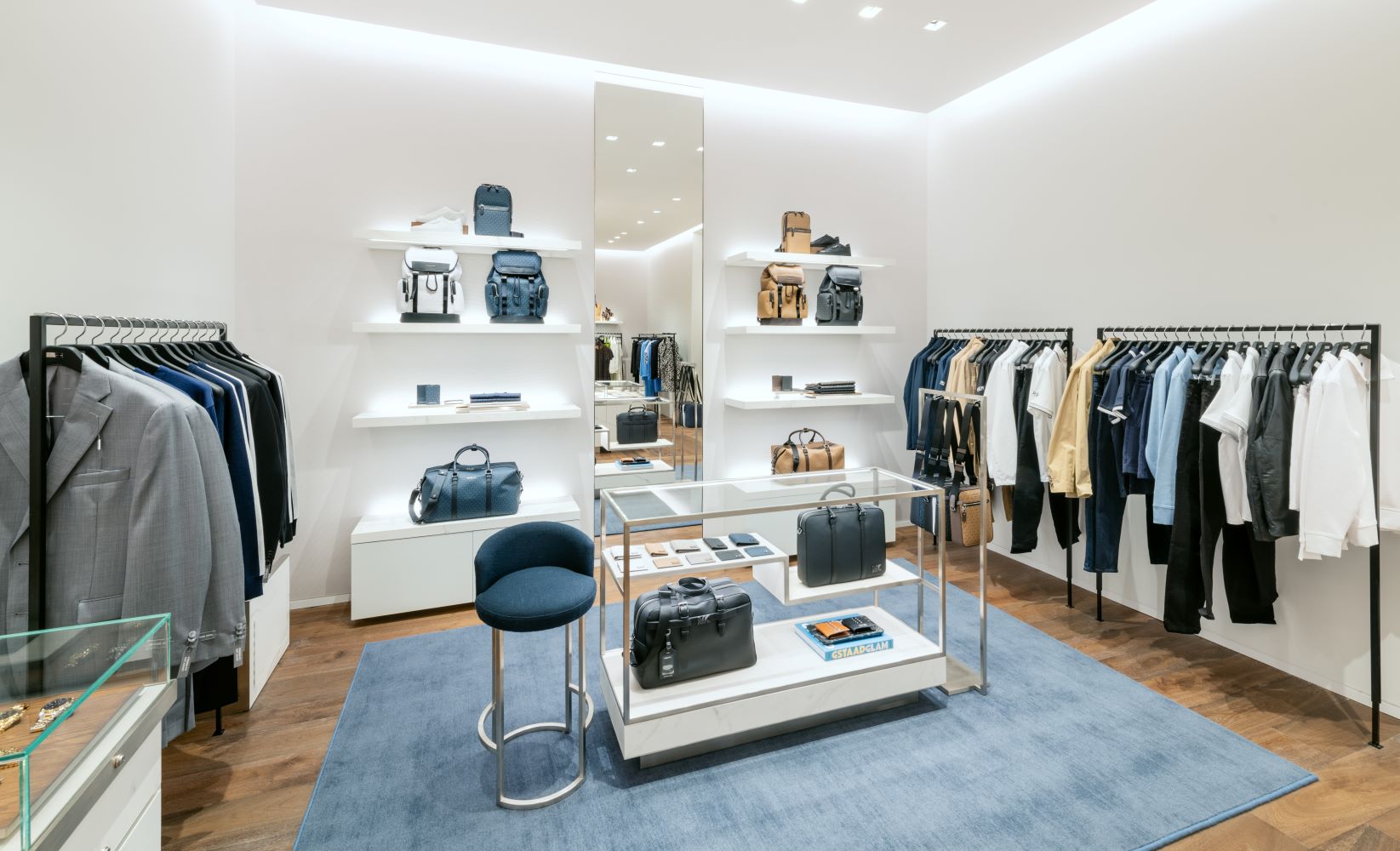 The ready-to-wear section for men features blazers, sweaters, polos, and duffel bags, along with the popular line of golfwear that launched last year.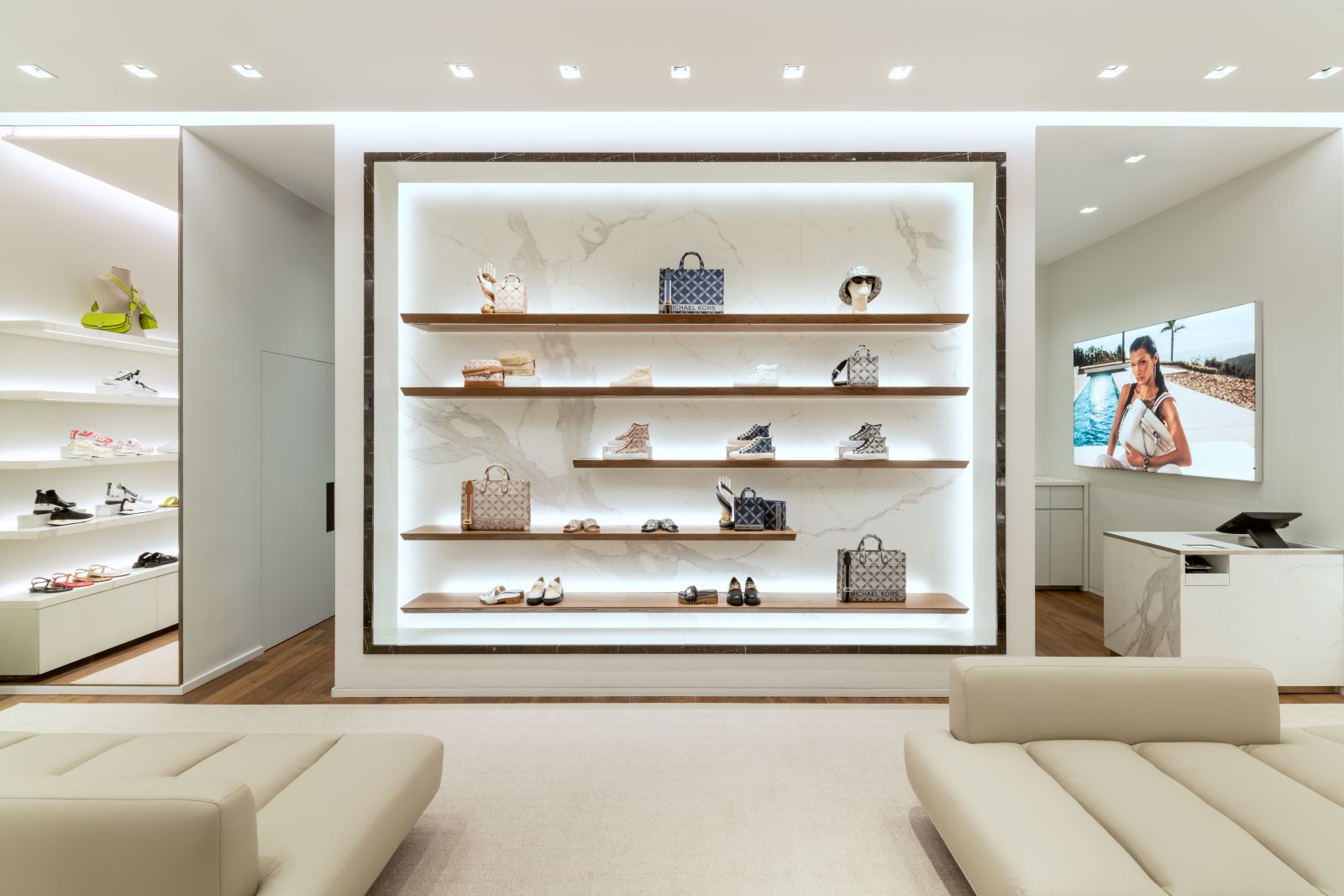 Comfortable seating at the back is designed for customers to relax while trying on footwear in the vast shoe salon—or to rest for a moment before continuing on with a busy day of shopping.
---
Michael Kors is located in CF Pacific Centre at 701 West Georgia Street in Vancouver. All photos courtesy of Michael Kors. Read more stories about style.