It's February, so while those crocuses seem to be cropping up everywhere, don't be fooled into thinking it's spring. We're still fully wedged in winter, which means woeful weather forecasts that call for rain, rain, and more rain. But here's how to get the chill out of those bones: bath time. It's a well known fact that bathing lowers your heart rate, calms your nervous system, lessens joint pain, helps you breathe easier, and balances hormones. Plus, you smell pretty good too. Herewith, our lineup of bathing beauties for your winter soak.
Versace Barocco terry robe
Luxury knows no bounds with this Italian-made shawl-collared terry robe featuring Versace's signature Baroque-inspired flourishes in all the right places. This is the bathrobe you didn't know you needed.
Chanel No. 5 bath soap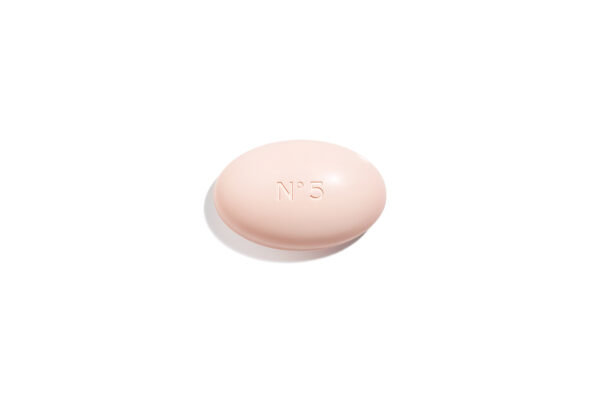 Fragrances used to place women into two categories: respectable girls (flower scents) and bad girls (animal musk). Coco Chanel created an entirely new category to upend these silly notions, and the famed Chanel No. 5 fragrance was born. Take that bottle to the bath with this Chanel No. 5 Bath Soap redolent of delicate jasmine and rose.
Silk Road bath salts
Winter's not over yet, so boost your immunity with Victoria-based Silk Road Tea Company's Cold & Flu Ninja Bathsalts. The salts are 100 per cent natural and organic and made with mineral salts, essential oils of eucalyptus, conifer trees, lavender, tea tree, bergamot, and citrus. Soak for 20 minutes for complete muscle relaxation, or mix salts with equal parts massage oil for a purifying scrub.
Kip x Shangri-La pyjamas
Post-bath, don Kip x Shangri-La pyjamas, an exclusive partnership with the Shangri-La Vancouver. These thoughtfully tailored PJs in soft 100 per cent cotton feature silky gold piping, mother-of-pearl buttons, elegant pocket embroidery, and a travel-ready matching bag; each pyjama set comes with a matching gold silk sleep mask. Stay at the hotel or contact the concierge desk for pyjama takeaway.
Missoni Home Warner towel
Known for its expressive use of colour and zigzag patterns, the iconic Missoni sweater makes the leap from clothing rack to towel rack with the Missoni Home Warner towel. Turkish and Egyptian towels have nothing on it; wrap yourself in this made-in-Italy, soft, 100 per cent cotton luxury.
Sweet Treat diamond bath fizzer
Soaks don't all have to be serene. Bath bombs are the purview of the playful, so pamper yourself with this gem: the Sweet Treat diamond bath fizzer. Drop in water and watch your stress fizzle out.
Caudalie crushed Cabernet scrub
When Mathilde Thomas noticed that the hands of winery harvest workers were smooth and soft despite their age, she knew she was on to something. She promptly launched Caudalie, an all-natural beauty line that taps into the anti-aging power of grape-seed polyphenols—without artificial preservatives, mineral oil or animal byproducts. This wine-inspired Crushed Cabernet Scrub works on dry skin for a satiny finish—and Caudalie donates one per cent of sales to plant trees!
Laura Mercier honey bath
Bees pollinate our crops and feed the world; as such, it's never been more important to support them. Laura Mercier steps up with the Honey Bath Ambré Vanilla, which leaves your skin soft with a mix of vanilla, tangerine and sugar. Mix the honey bath onto the accompanying wooden honey dipper and place under running water to create lightly scented bubbles.
---
More ways to stay in Style.