Your shoes are about to get pampered. Those suede, kitten-heel Pradas? They're not for the SkyTrain or the bus. Your shoes are meant for the party, not the commute.
Enter Tara McNulty's luxe shoe bag design, the Shoofie. A square pouch with two zip pockets on opposite sides—one for each shoe—the cotton bag keeps your footwear safe from ruin while you head out in your travel-friendly slip-ons or sneakers.
"I used to use plastic bags and would roll my shoes up, one, then another, so they wouldn't rub together," McNulty says of her days commuting to work in New York City. "But plastic is just not very elegant."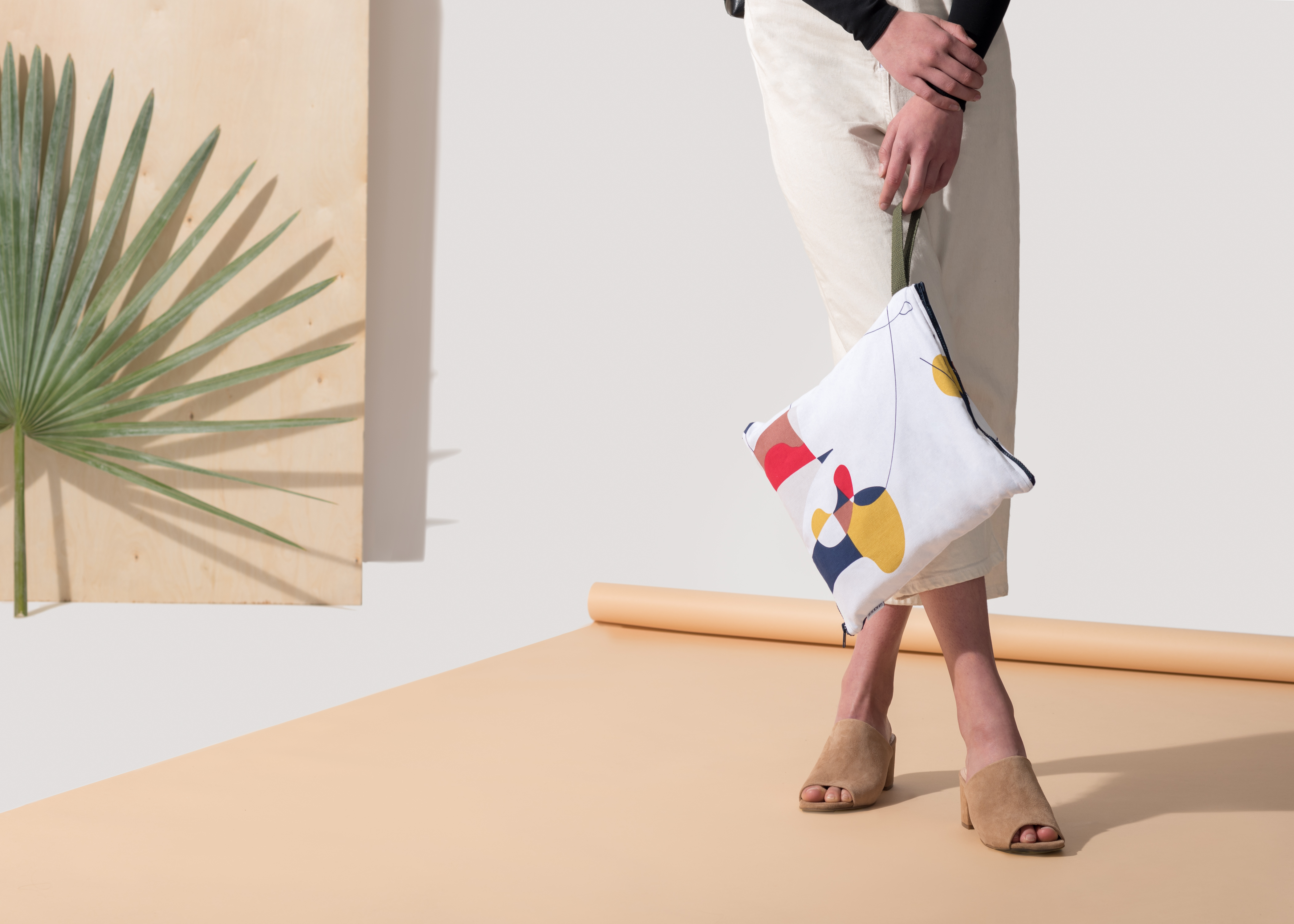 The Vancouver-born designer has lived in Montreal, Tokyo, and Manhattan, where she noticed other women doing the same thing—stuffing their heels first into bags, then into their purses (where they took up all the carrying space). She began interviewing women on the subway. "I would ask them, 'What do you do with your shoes?' And so many women would show me that awful plastic bag. I thought it was just me, but it tuned out there was a niche problem that needed solving."
The initial prototype was designed in New York, but the grunt work began when McNulty moved back to Vancouver. On September 14 and 15, 2019, she will showcase her Shoofie bags at the First Pick Handmade Fall 2019 Pop Up Show—the result of a contact she made with the show's founder and curator Janna Hurtzig. "She is someone who is genuinely interested in trying to get small businesses to succeed," McNulty says of Hurtzig. "No one has curated a market like hers."
The two women share an interest in quality sourcing, ethical production, and the fashion industry's environmental footprint—topics of discussion that clicked when they first met. "It's really important to both of us—myself with Shoofie and Janna with the brands she curates—to see that things are made in Canada."
McNulty wanted her product to be eco-friendly. She focuses on the use of "dead stock" fabric—material that hasn't sold and would otherwise go to the landfill. She's also interested in creating something that isn't just a trend, but an eternally useful product.
"It's a unique problem in many business professionals' lives that hasn't been addressed in any real way," she says. "This is a brand to help people. It's really an ode to all those women who let me ask them questions on all those subway rides."
First Pick Handmade runs September 14 and 15 at the Heritage Hall in Vancouver, 3102 Main Street.
---
Looking for more ways to stay in Style?