"It's an investment. And you can really be proud of what you're wearing, because you know that it's not contributing to all the—excuse my language—all the crap that comes with the fast fashion industry," says Emma Reynolds, co-founder of local Vancouver silk fashion brand Adeera. Last week, Adeera launched their Edition II collection of silk two-pieces, switching from made-to-order to small batch⁠.
Edition I focused on Victorian-inspired occasion pieces such as silk bow corsets and off-shoulder evening tops while the new collection's multi-purpose blouses and pants can be styled for events or everyday.
"We really wanted to include some more styles that were a little bit more wearable for day-to-day or going to the office," says co-founder Shannon Hall. "Or you know, just throwing on the Michelle pants and putting on a white t-shirt and running to the grocery store⁠—things that still elevate your look but are just a little bit more wearable."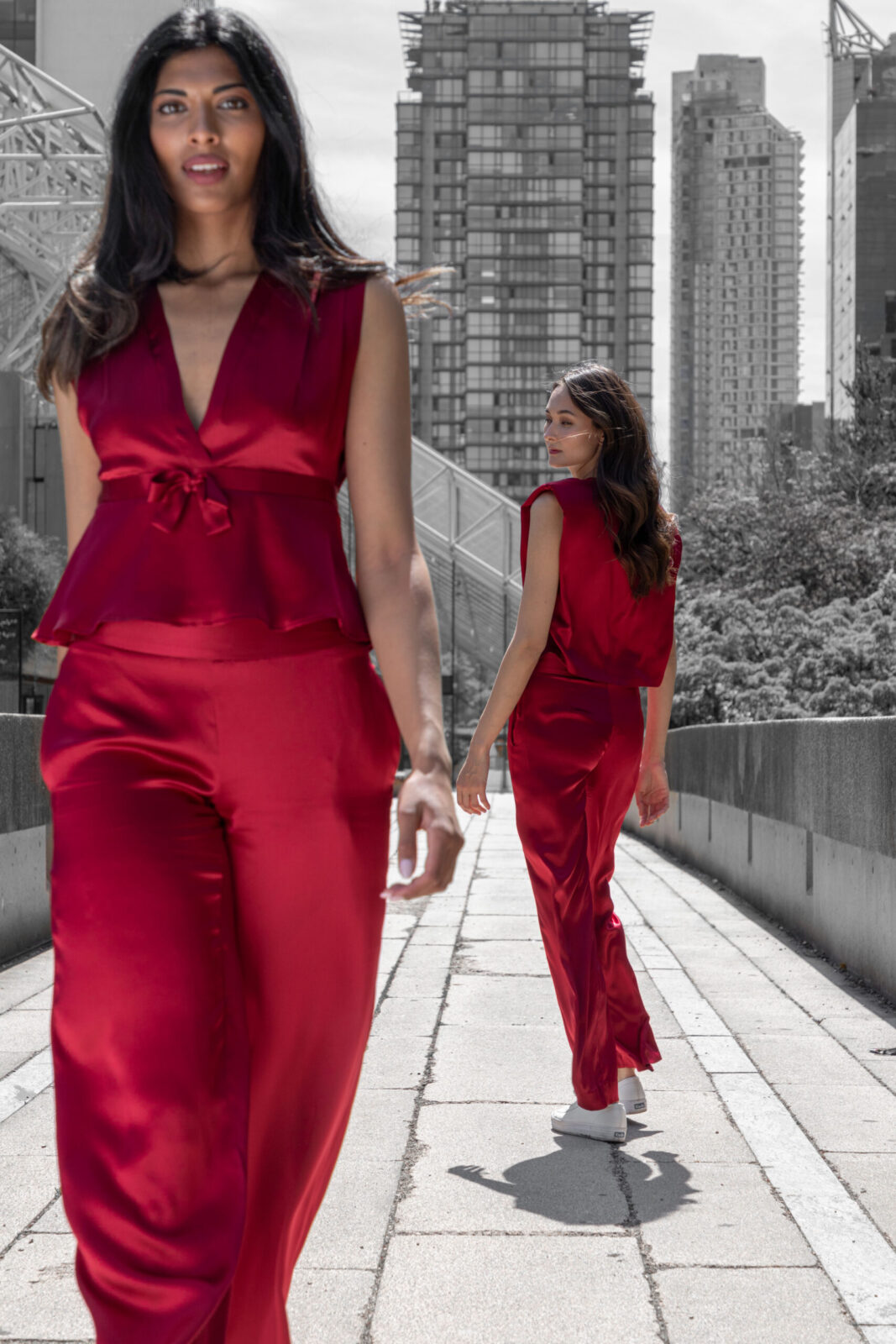 Hall, who moonlights as an instructor at The Cut Fashion Design Academy, designed the pieces as a seasonless capsule collection that can be mixed and matched. The pair loved working with silk so much they decided to dedicate the entire brand to the material. Their core commitment, however, is to move the local style scene into a chic space that corrects the sins of fast fashion. "We thought, you know what, we're going to be the best sustainable silk wear brand out there and that's what we decided to do," says Reynolds.
Reynolds, who has a background in marketing, says she had her eyes opened to how many people are underpaid for their work in the production of garments.  "I was always like, wow, this was so cheap like so many people must not have been paid for this to be this cheap," she says. "Learning how much money it costs to create one item if you're trying to pay people fairly and do things right with the good fabrics, it is insanity how cheap some things are."
Adeera employs specialized sewers to work with the silk because of the skill required to pull a straight line with the slippy fabric. Edition I used mulberry silk, for which the silk worms were only fed leaves from the mulberry tree; Edition II uses Grade-A silk for which the worms were fed a greater variety of leaves.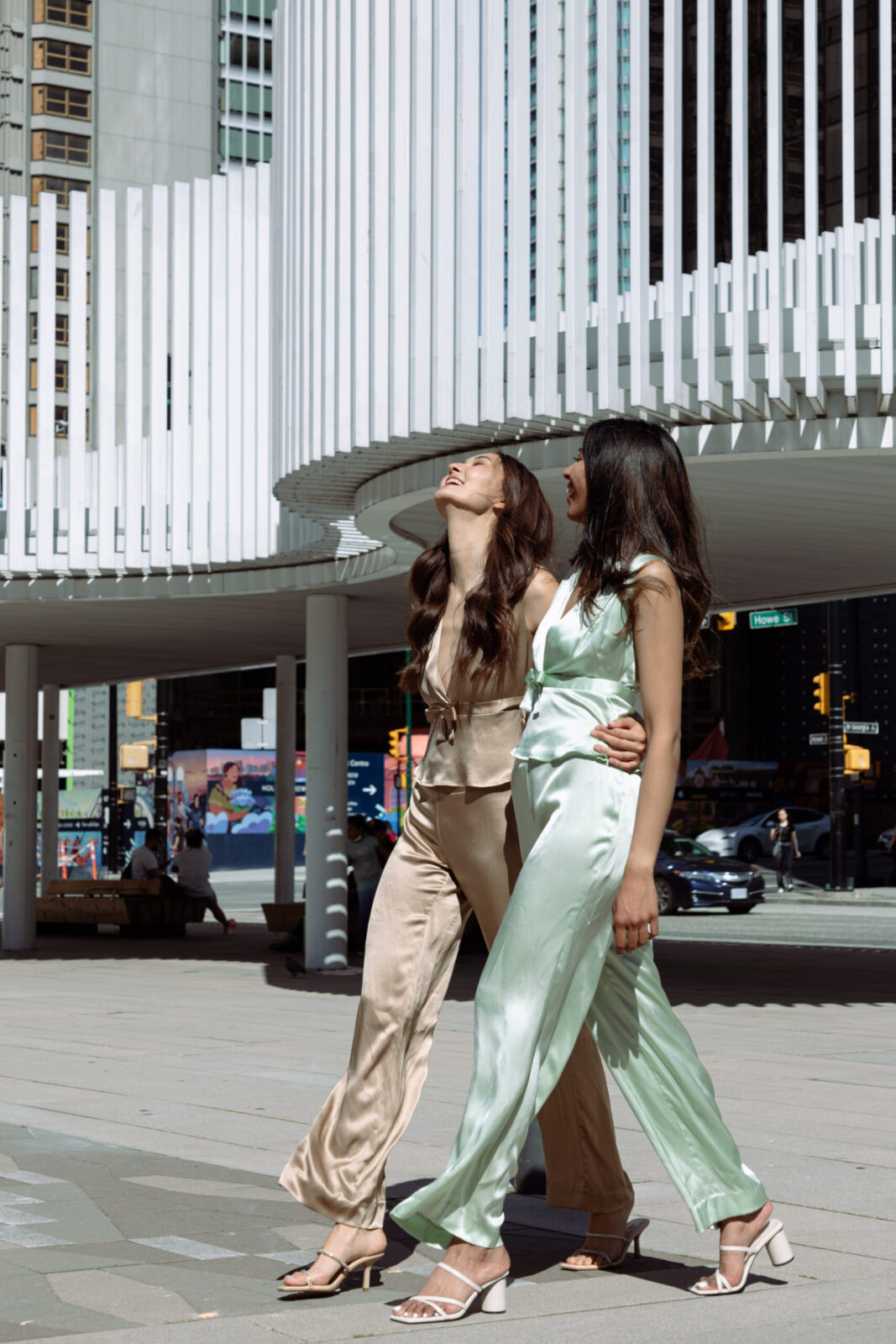 "Mainly our thing is transparency overall," says Hall. "We just want to be really up front about how we're producing, what we're using, and things like that." Adeera's small-batch production makes sure there is no excess stock or inventory and the two say they won't release any reruns until the previous designs have sold out.
"We don't have any excess stock or excess inventory because what happens to that inventory in 10 years? It just ends up going to landfill. I mean, the large brands just get rid of their excess stock right after the season," she explains.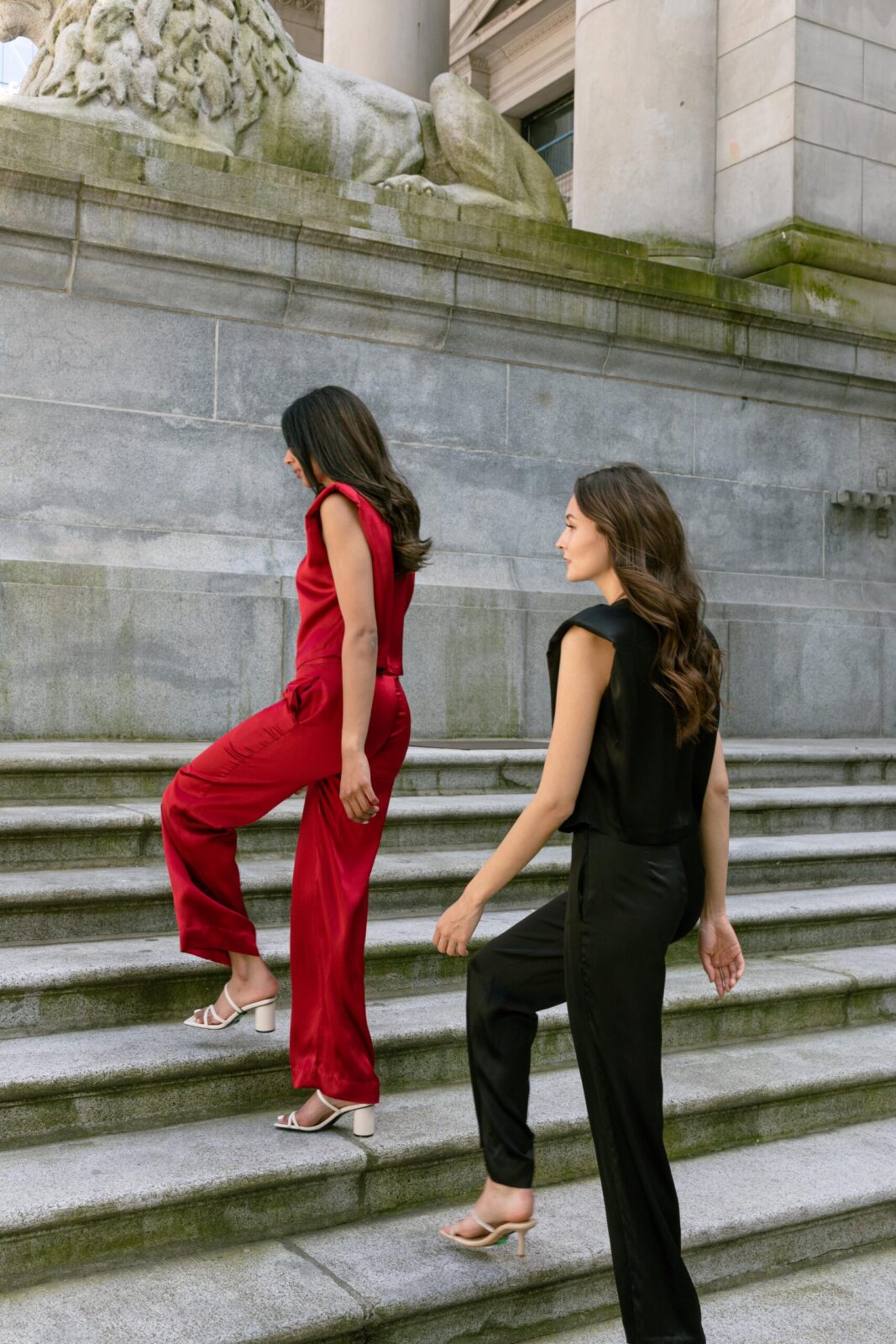 Many cheap polyester-blended fabrics used in fast fashion including denim, cotton blends and even cheap silk contain plastic that will degrade quickly in your wardrobe but won't break down for centuries in a landfill. Pure silk will last a lifetime with proper care, but at the end of its life biodegrades quickly. Quality silk is an antidote to fast fashion wastefulness; plus, it feels like wearing water.
---
Read more fashion stories.