One of the best parts of exploring a new city is simply wandering the streets, getting lost. Stumbling upon a hidden gem. Discovering a local hot spot. Barcelona is an incredibly walkable city, its winding corridors giving way to many shining secrets.
In terms of fashion, the city's industry is thriving. As leisurely strolls take you along the alleys, consider stopping at these concept boutiques, all promoting the best in local, artisanal style.
Nuovum
Nuovum did the opposite of what most stores do today: it began as an online shop and then morphed into brick-and-mortar. Now with two locations in Barcelona, the store is really able to celebrate the city's up-and-coming designers. Think fine leather goods, minimalist jewellery, and sunglasses. There is even a noteworthy selection of handmade lamps in the shapes of charming animals with bulbous bellies.
Capital


Local brands Angle and Lagarta came together to open Capital, a concept store featuring a beautiful selection of handmade pieces, most of them crafted right in Barcelona. There are a few international brands carried here as well, such as Sweden's Vagabond, but Angle really steals the show with its, well, angular womenswear. Bonus: the brand also has its own standalone shop.
Lantoki
Lantoki is part workshop and part boutique. Guests can peruse a small selection of items that were made at the onsite workshop, which can be seen just behind the cash register. Here, simple, delicate pieces are made of strong textiles. Garments are modest and timeless.
Bornisimo
This shop curates a fine selection of handmade goods from around the world, from Ecuador to St. Tropez. But there is a local angle as well, such as the handmade sunglasses by Woodys Barcelona. This is a one-stop-shop for shoes, bags, and special trinkets.
Sita Murt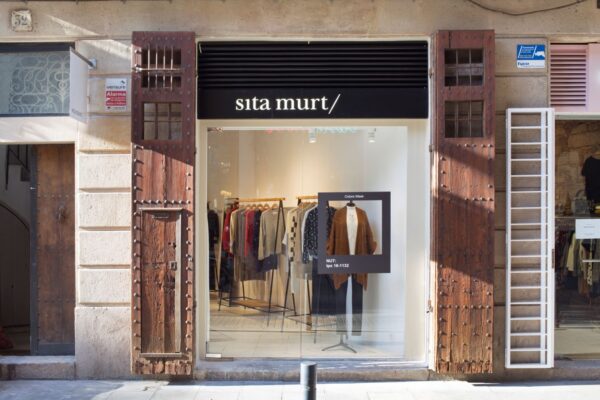 Think of Sita Murt as the Nicole Bridger of Barcelona. This is a womenswear line (with its own boutique) for the jet-setting working professional. The subdued, beautiful collections are made in the city using high-quality fabrics. Hot tip: this brand is also carried at Vancouver's Much & Little.
Med Winds
Barcelona-based Med Winds makes all of its products near the sea that it takes its name from: the Mediterranean. There are Med Winds stores all over Europe, but the flagship in Barcelona has a fantastic offering of sweaters, pants, jackets, t-shirts, and bags for men and women.
Ozz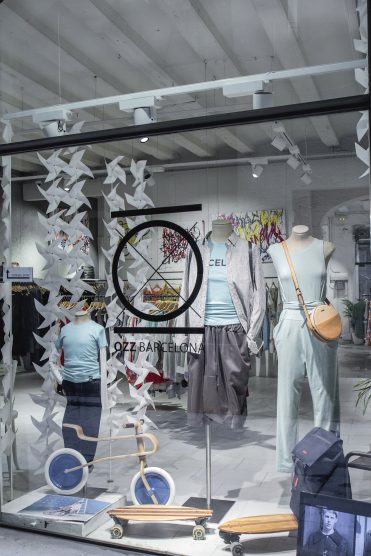 Ozz works exclusively with brands that support the ideals of slow fashion—that is, handmade products crafted with fair-trade or recycled materials. Find a large selection of menswear and womenswear here, plus work from emerging artists on the walls.
Camino
Looking for new shoes to help with all that walking? Camino's products are handmade in Barcelona and come in a range of styles for men and women. With two stores in Barcelona (and a third in Madrid), it won't be hard to stumble upon this local pearl.
Bon Vent
Bon Vent is a family-owned shoemaking business that also has its own store in the heart of the city. Boasting not only shoes but also handmade leather pieces, the brand appreciates and celebrates true artisanship. At the shop, also find other local brands such as the aforementioned Med Winds, and a selection of international pieces such as Marrakech's Chabi Chic ceramics.
Whether looking for shoes, sunglasses, or jackets, shoppers in Barcelona will be able to find something exquisite to take home. Every time the item is put on, feel transported back to the sounds and sights of this great city.
---