Spring is in the air, and convertibles are motoring around Lower Mainland roads. But this season, one open-air car stands out, thanks to a one-two punch of retro-cool looks and blistering performance: the 2021 Porsche 718 Spyder.
At the top of the 718 lineup, next to the hardtop Cayman GT4, the track-ready Spyder is unmistakable with gaping black intakes in the front bumper and fenders, lower lip spoiler, and massive 20-inch silver-painted alloy wheels.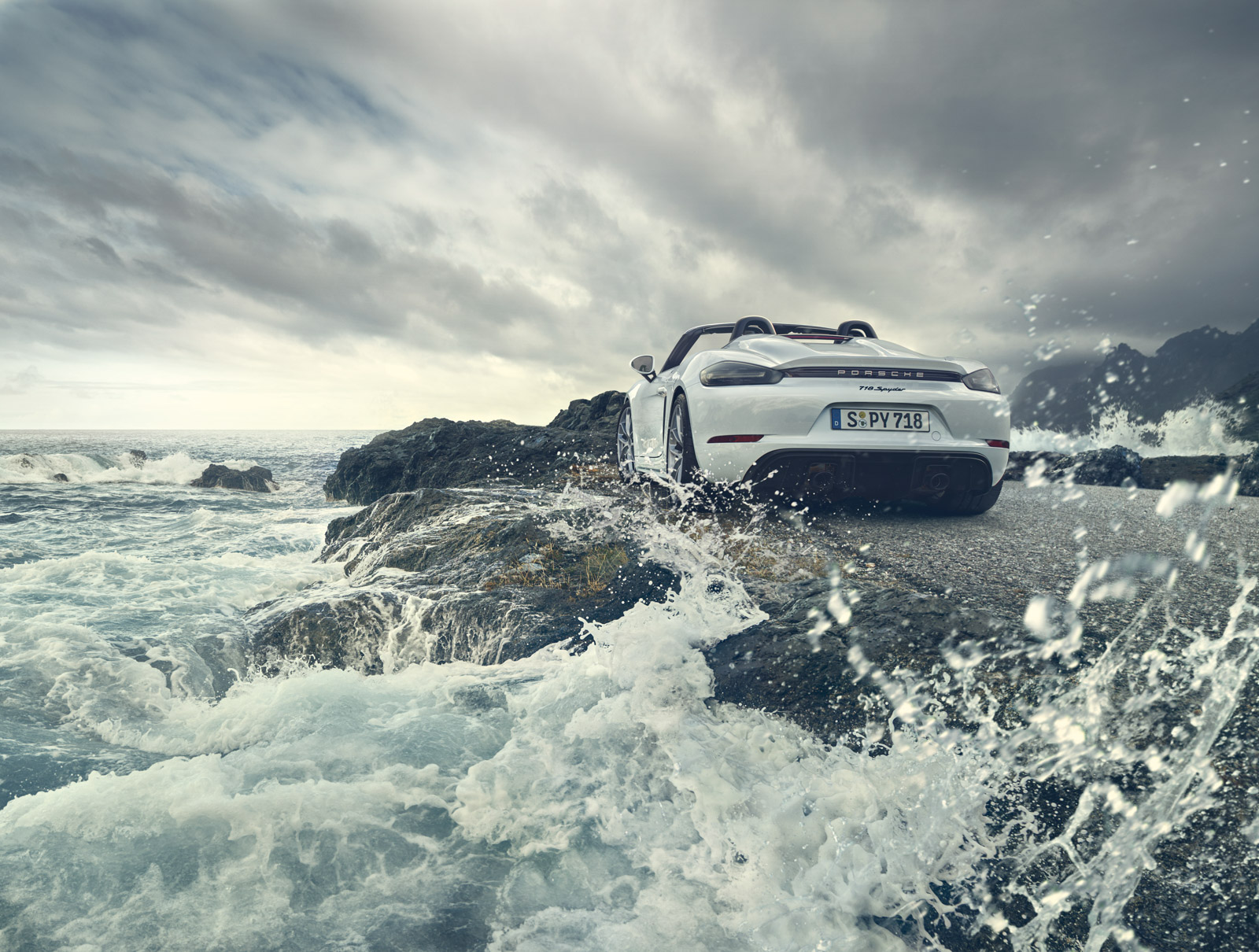 Rearward, tinted LED tail lights menace, and a massive diffuser envelopes twin tailpipes, together with an adjustable wing keeping everything planed to the ground at high speed. And, of course, the dual "streamliners," or raised humps on the deck lid, connect to the rollover hoops, nodding to the original 1960s sports car of the same name.
To save weight, Porsche replaced the electric soft top of the sibling 718 Boxster with a manual version. Operating the unit requires getting out of the vehicle, so checking the weather report before heading out sans roof may be prudent.
The interior seating and dash surfaces of the Spyder can be customized, including with the extended Alcantara found in our media loaner—everything from the steering wheel to the armrests was swathed in the buttery-soft fabric. True to the theme of lightness, even the door handles have been deleted, pull-straps installed in their place.
Porsche aims to electrify 80 per cent of the brand's fleet by 2030, so powertrains like this four-litre engine may not be around for long. While there are obvious benefits to EVs, something about the rumble of the flat-six cylinders firing behind your head stirs the soul.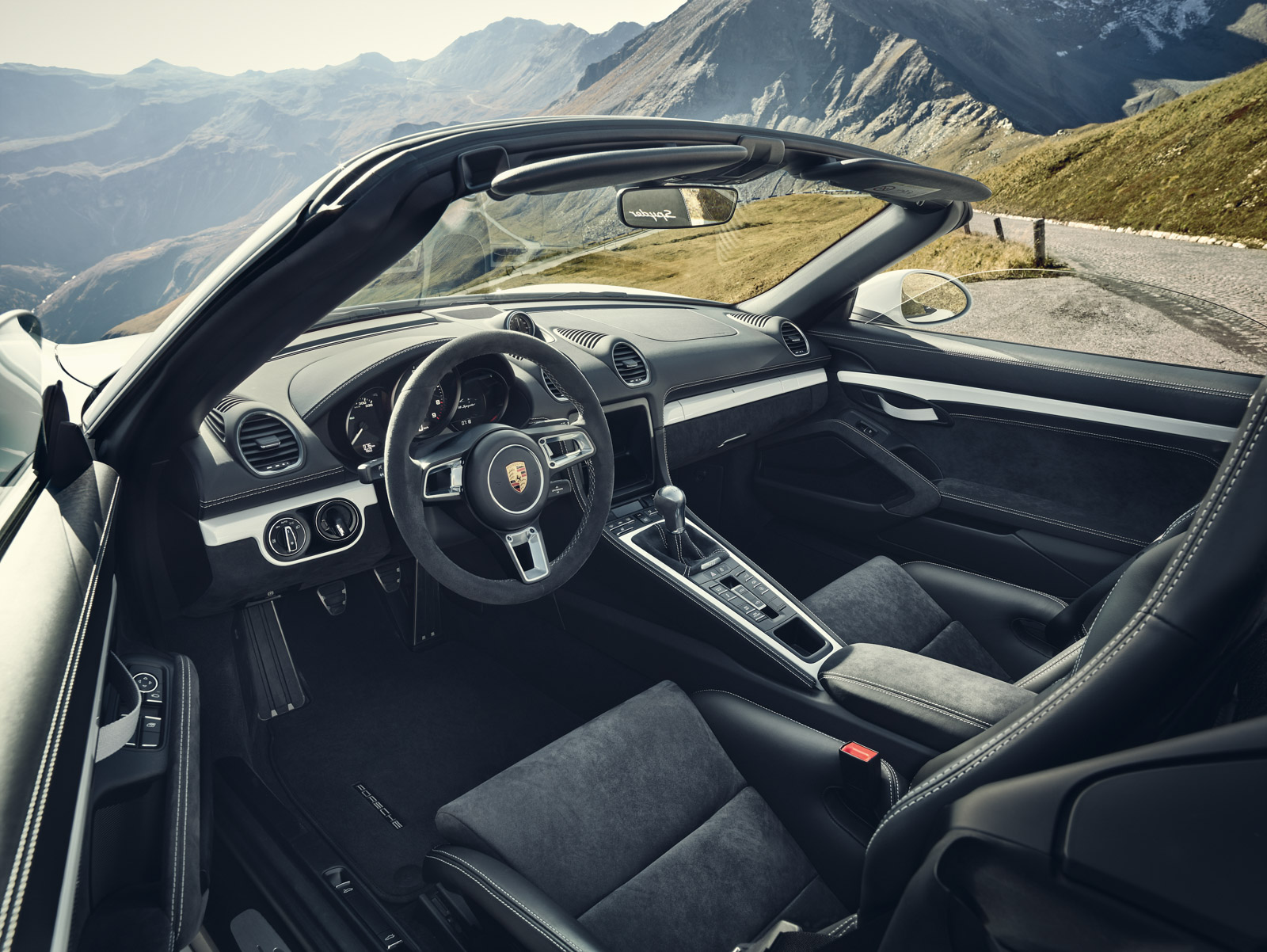 With 414 horsepower, jabbing the throttle results in loud, untamed acceleration from 0 to 100 km/h in 4.4 seconds. Mind the rear-wheel drive layout, though, because despite all the on-board traction control systems, the back tires can still get squirrelly when powering out of a turn on wet Vancouver roads.
The 2021 Porsche 718 Spyder is built at the Zuffenhausen factory in Stuttgart, Germany, and retails for $112,900.
---
Images courtesy of Porsche. Read more Transportation stories.