On the occasion of her Platinum Jubilee this year, Her Majesty Queen Elizabeth II was typically gracious and stoic. At the venerable age of 95, Her Majesty rose yet again to the task, waving to an adoring British public from the balcony at Buckingham Palace. But she might rather have been off riding a motorcycle.
Nearly 80 years ago, that's what she was doing. Then still a princess, unmarried, and 18 years old, Elizabeth steered her single-cylinder BSA motorcycle through the slalom with a look of concentration on her face. It was part of her training as a member of the women's Auxiliary Territorial Service.
Inductee No. 230873, Elizabeth Windsor began her training in Aldershot, Surrey. The women of the ATS could choose from various specializations, manning anti-aircraft searchlights and guns or learning to operate a radio. Elizabeth chose to get her hands dirty.
In fact, she revelled in it. While her parents had grave reservations about letting their daughter enlist⁠—convincing them took a full year of argument⁠—Elizabeth embraced the freedom. She was soon tearing apart and rebuilding engines, swapping tires, and working alongside her fellow ATF trainees. She is said to have particularly enjoyed coming home to Buckingham Palace in grease-spattered coveralls with dirt under her fingernails.
As part of her training, Elizabeth learned how to operate the machinery she would be working on. Principally, this meant medium and heavy trucks, and she would for the rest of her life be an enthusiastic driver. Indeed, she was spotted behind the wheel of her Range Rover only last year at 95.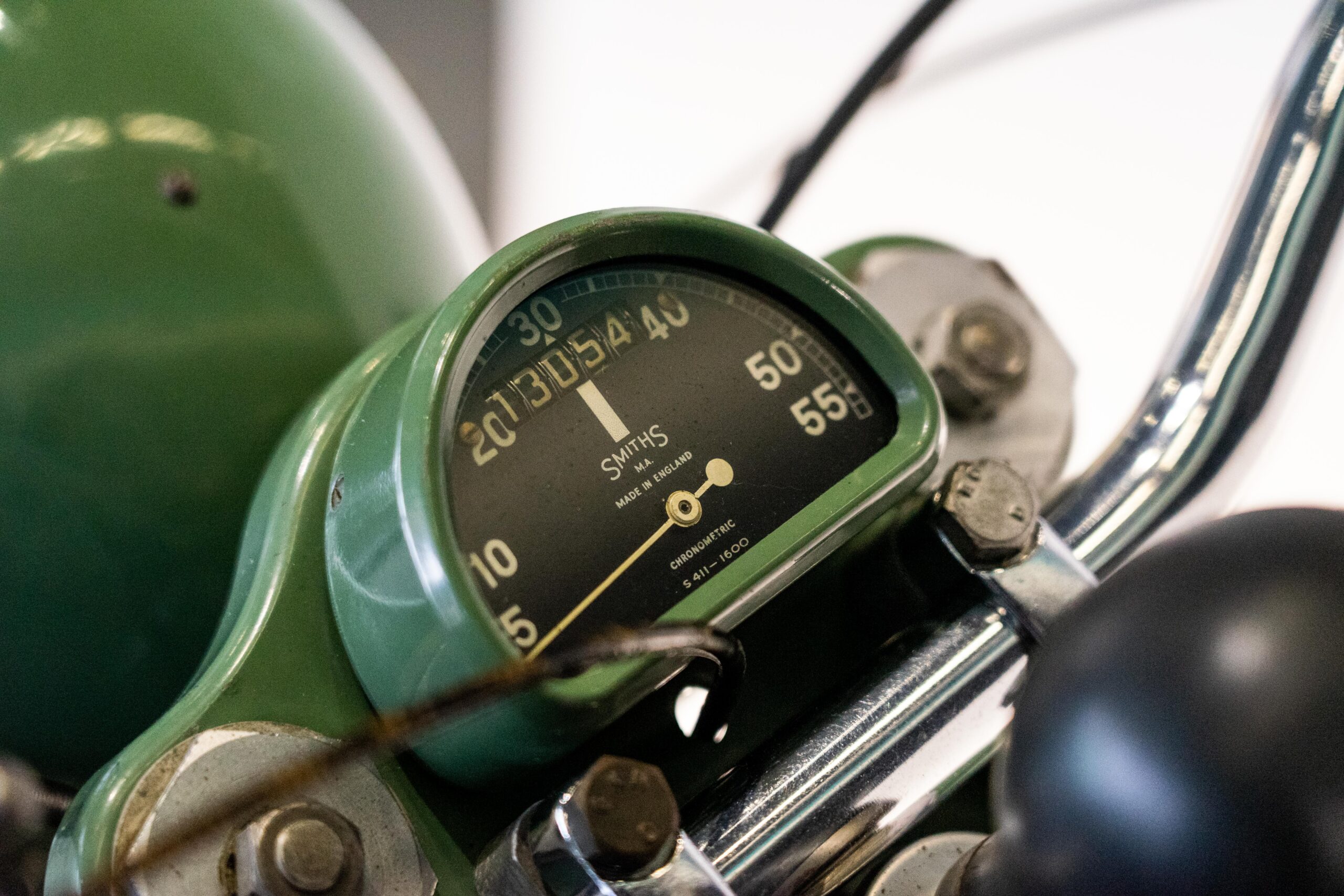 She also learned to ride a motorcycle, specifically a 250 cubic capacity bike from Birmingham Small Arms (BSA), the company that also produced the Browning machine guns used in the Spitfire fighter aircraft.
The BSA M20 was one of the most widely used British motorcycles in the Second World War, with some 126,000 produced for service. Slow and heavy, it was nonetheless durable and serviceable in the field. The one Elizabeth Windsor trained on would have featured simple metal foot pegs and canvas-covered handle grips, rubber being in short supply during wartime.
This BSA pictured above is a postwar Bantam, slightly smaller and nimbler than the heavier-duty wartime service bike. A light motorcycle such as this would have been popular with women riders at the time, whose ranks grew thanks in part to the widely publicized exploits of Princess Elizabeth and her compatriots.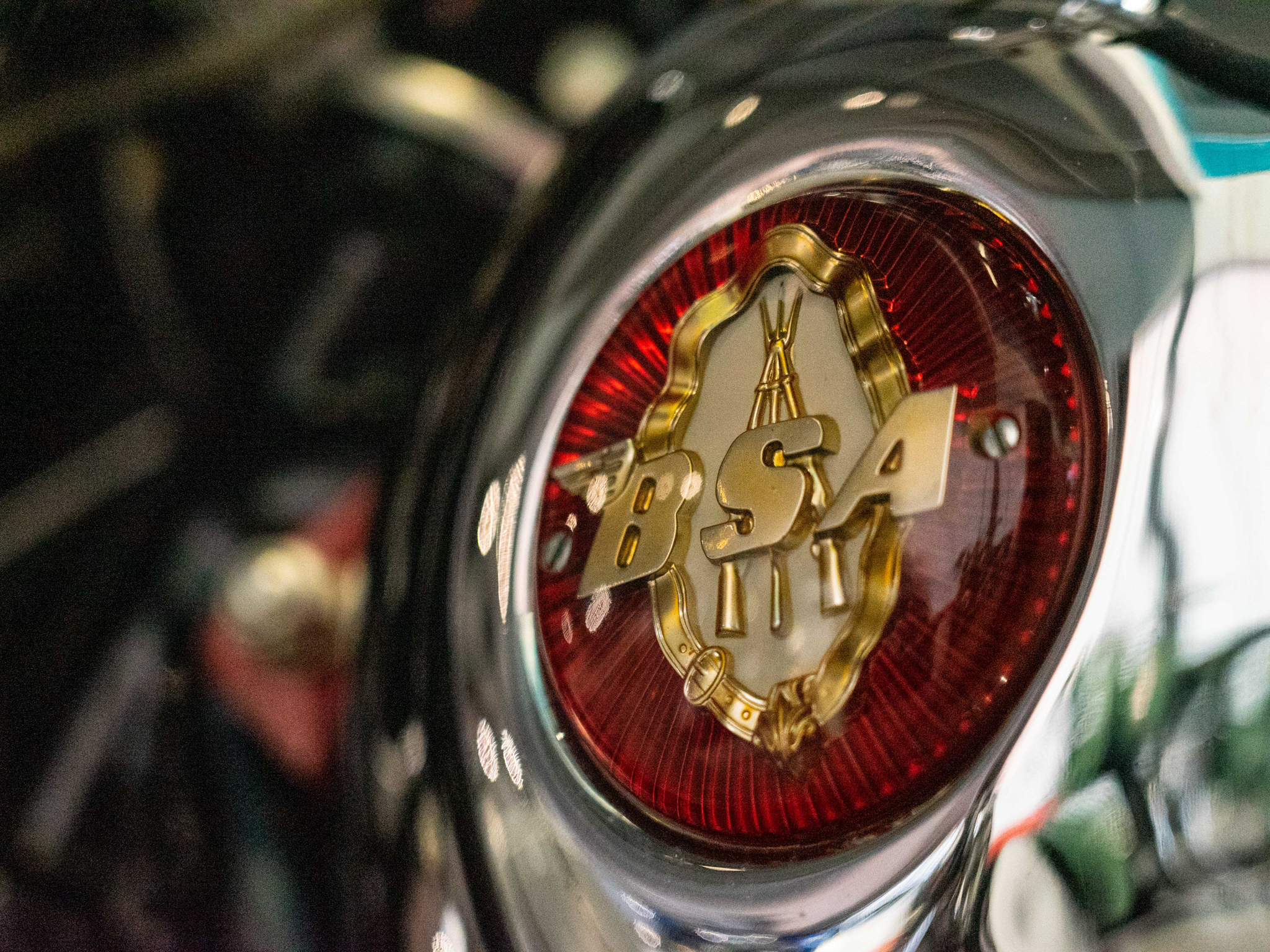 While the war ended less than a month after Elizabeth completed her training, female motorcyclists as a whole made great contributions to the Allied war effort. Women auxiliary recruits faced genuine danger in the field, with some 717 casualties during the war.
Among the most dangerous jobs, largely performed by the Wrens (Women's Royal Naval Service), was dispatch rider. They were vital for delivering orders to military bases across the UK, often during the heavy nighttime bombing raids of the Blitz.
Some of these women had been racers and demonstration riders before the war, but most were new to two-wheeled freedom. Their daring exploits were covered in the papers, giving rise to a new generation of women interested in riding. The image of the Princess asserting her right to autonomy was further inspiration for more independent roles for women in society.
After the war, and her ascension to the throne, Queen Elizabeth II seems to have hung her motorcycle riding gloves up⁠—though she still rides horses. The passion seems to have skipped a generation, as grandson Prince William rides, having owned a Ducati Hypermotard. He's mentioned how much he enjoys how a helmet preserves the wearer's anonymity. Once again, a motorcycle provides a way for a Royal to move among their people, unseen.
So should you someday find yourself in the vicinity of Balmoral Castle and are passed by a slight figure in leathers perched on an old Triumph, take a good, hard, second look. Surely, it can't be?  But then again, who else waves like that?
---
Read more history and transportation stories.