As Anna and I stand on a platform, trying to find the train into Warsaw, she shuffles back and forth between me and a kind looking, sandy-haired stranger, debating whether to take the train in ten minutes or five. After he catches on that Anna is returning to translate for me, he takes two steps closer and starts speaking English. Sensing we are in safe hands, we reveal that I'm Canadian, Anna is Polish, and she's taking me back to her hometown for the first time. Patryk⁠—he introduces himself⁠—is Polish and visiting home from London, and although he hasn't said it out loud, we're pretty sure he's a fellow queer person.
Despite living openly as a bisexual for sixteen years, this is the first time a woman has brought me home to meet her parents. I met my girlfriend nearly three years ago in Edinburgh, snagging her off Tinder with advanced tickets to The Favourite (I mean, Rachel Weisz).
It just so happens that I'm being "brought home" to Poland, where the status of LGBTQ rights is the worst in the European Union, and only continues to worsen; politicians call LGBT people an invading Western 'ideology,' queer partners have few rights, and municipalities are encouraged to declare themselves 'LGBT-free zones.' At the same time as feeling disheartened for my girlfriend, I'm also nervous about seeing her hometown.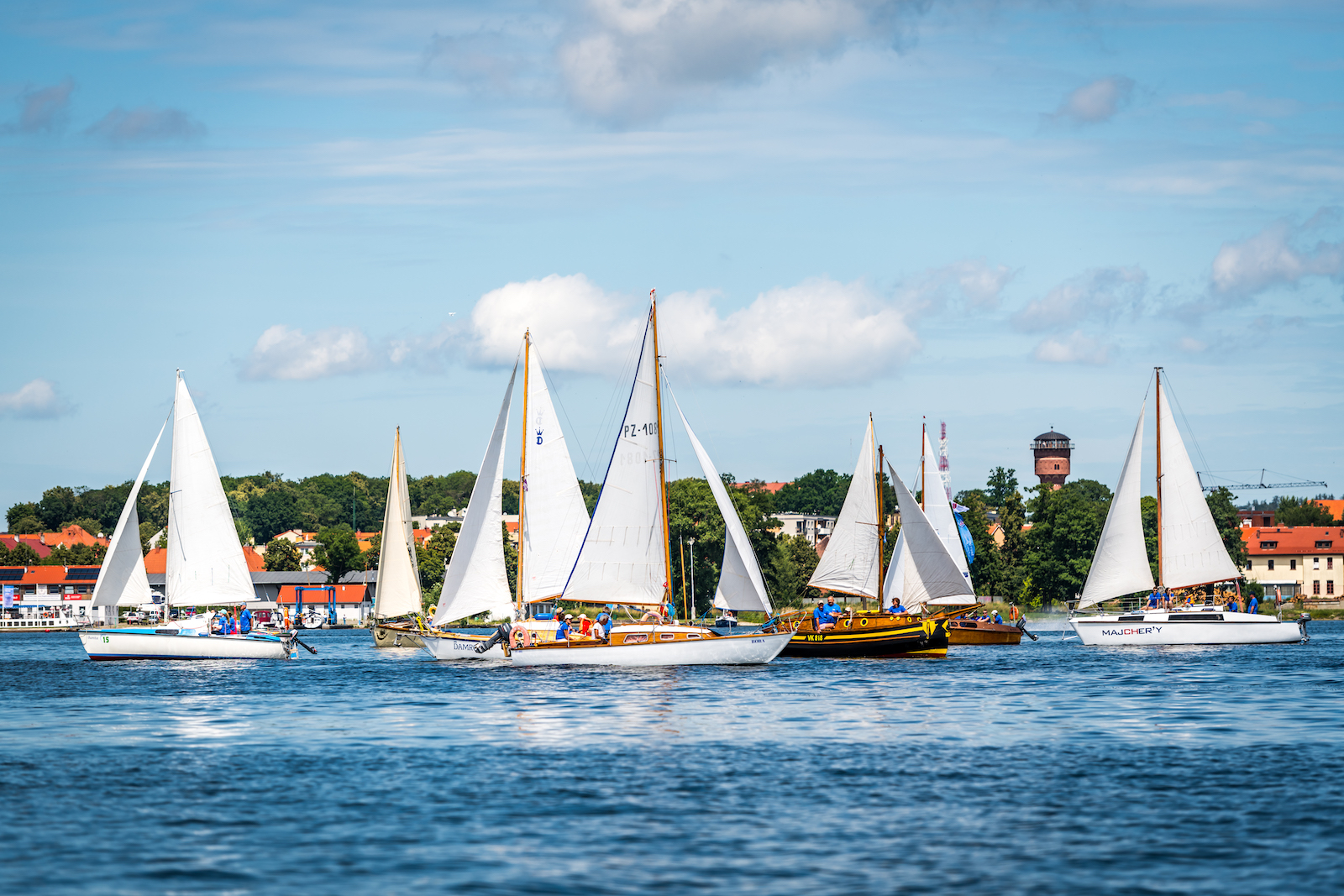 This is why Patryk is a welcome sight on the platform. We sit together on the (right) train and discuss what meals he and Anna will beg their mothers to make. I'm most excited for zapekanki, an open-faced sandwich popular in the seventies. We parted ways when we arrived in Warsaw with the promise to follow each other on Instagram.
With a few hours to kill before our shuttle to Anna's hometown, we head to Lokal Vegan Bistro. Warsaw makes a big show of queer-friendliness, and nearly every vegan place hangs the biggest rainbow flags they can find. We grab a veganized 'schabowy z mizeria i ziemniakami,' a classic sunday roast.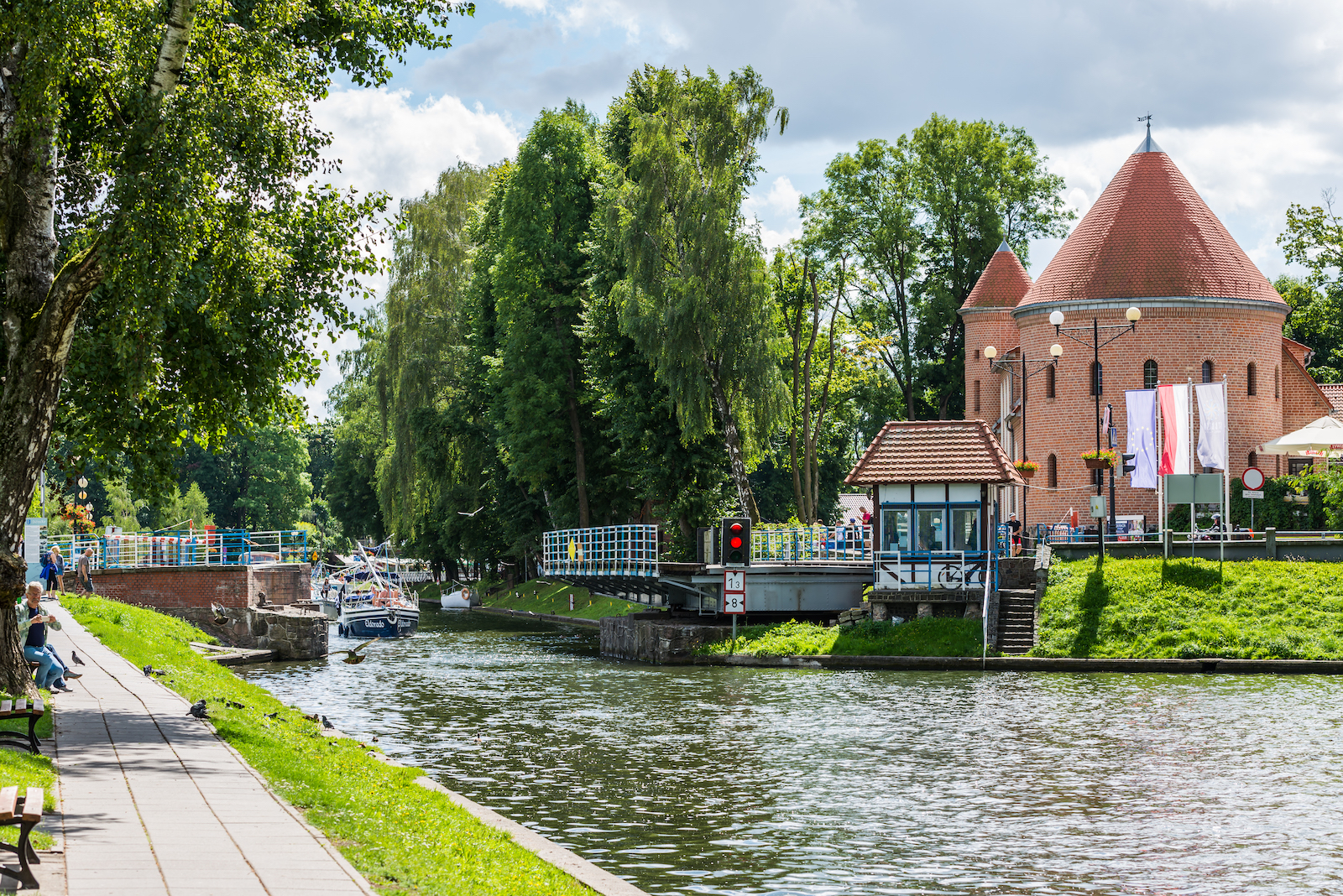 Home for Anna is Giżycko, a popular tourist destination in Poland, nestled in the Masurian Lake district and known for its boating and watersports. An otherwise suitable shuttle feels cramped in viral times, especially since only half the guests deign to put masks on. But three hours later it dutifully drops us in Giżycko, where Anna's brother Pawel waits for us⁠—a big step for someone who often forgets to wish Anna a happy birthday. The last time we met Pawel spoke little English to me, but this time he asks lots of questions.
We head to Stanica Woodna Stranda, a fifteen minute walk from Anna's parents that promises a woodland and lake view, but instead delivers a view of an apartment being built and a peak of lake over a car park. Tired and frustrated, with no answers from the front desk, we decide to eat dinner and then plan a course of action.
Food, it turns out, changes everything. I am welcomed with open arms by Nadzieja and Jan. Although Anna's parents and I shared no language, a batch of homemade vegan Gołąbki (stuffed cabbage rolls) do all the talking for us. As we dine and Anna acts as dinner translator, our raging subsides. How much time are you really going to spend at that hotel anyway? Anna's mother asks. Not much.

Giżycko is an extremely walkable town, the kind that makes it easy to ignore your hotel until midnight. We wake each morning and make our way to Anna's parents to make a quick breakfast before strolling about. Our first day, following up on a promise from Pawel, we set out on lake Niegocin. Originally planning to kayak, we spot a ridiculous "Volkswagen" paddle boat and get aboard. One of my favourite things about Giżycko is that life is dictated by a century-old swivel bridge, which alongside being a charming landmark (#2 on Tripadvisor) also switches between boats and traffic.
Anna hadn't been home for two years, so along with sightseeing "Anna landmarks," we play tourist. "I think how vegan my hometown was, it was a very pleasant surprise," Anna recollects. We make several stops to the well-stocked Podkładka Restobar, and visited Newin for their ice-cream daily. Although both of us are afraid of heights, we also go ziplining at Park Linowy Wiewióra, where vegan hotdogs wait for us after "nearly dying" (we were fine), along with a manmade lake where you can get on a paddle board and watch fellow zipliners struggle. We also hit the classics: a trip to Giżycko isn't complete if you don't grab a coffee at the top of the century old water tower for a view of the city.
A language barrier couldn't stop Anna's parents from being perfect parental hosts. "They weren't up in our business but they were very happy to hang out," Anna recalls. Nadzieja takes us shopping and Jan walks us along the rivers and points out which things he installed for work.
The greatest gift from Anna's parents is jusingeeling normal⁠—that, and Nadzieja's cooking, which has changed me as a person. While we can't chat, we can laugh over a game of Rummikub, or wander the Wolf's Lair where we learn about the 1944 assassination attempt against Hitler while Anna translates stories of her grandparents' lives in the war. Anna's relationship with her parents hasn't always been perfect, but after two years apart they make both of us feel loved. Nasieja weeps through the doors of the shuttle to Warsaw until they shut.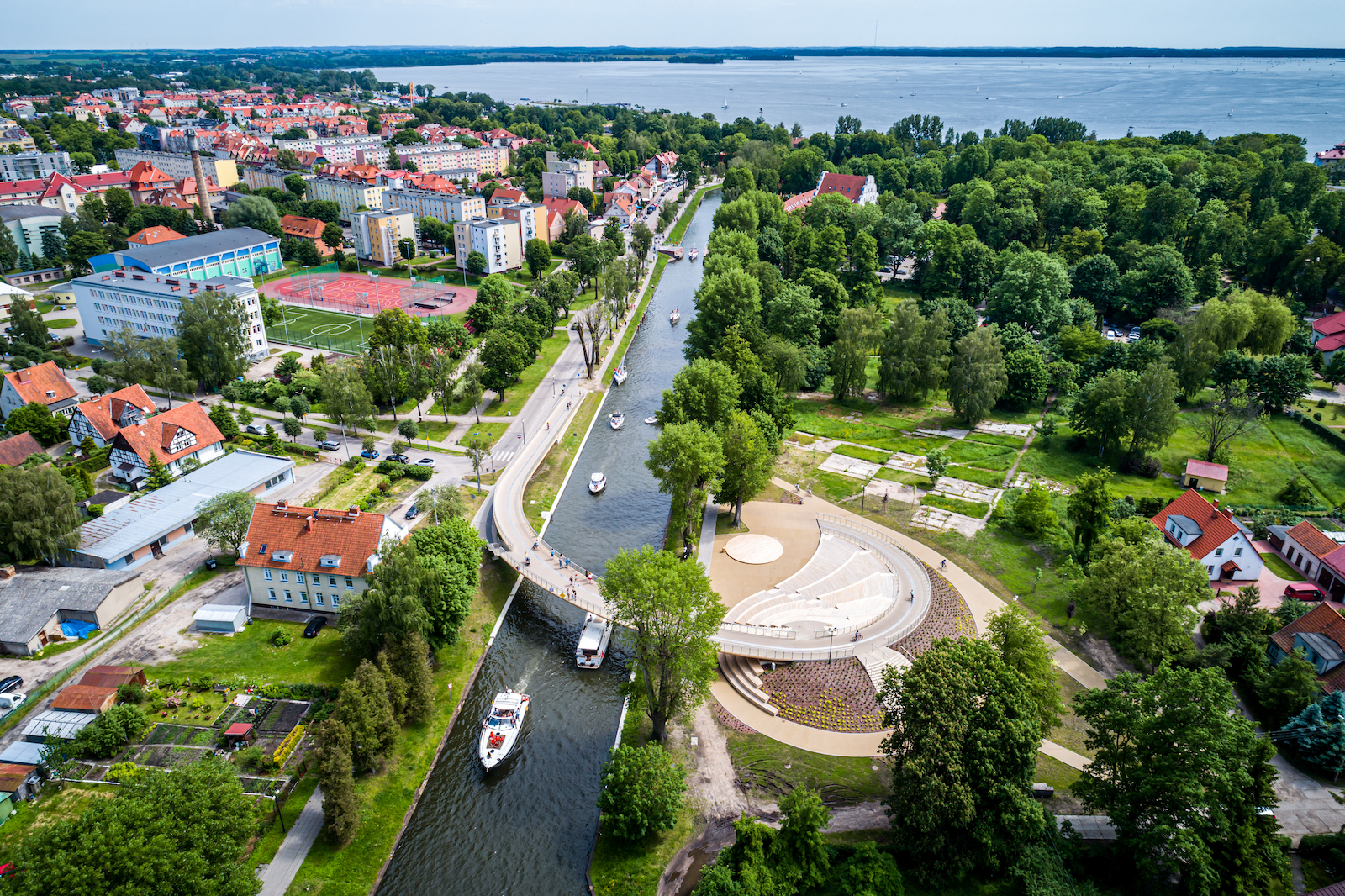 We budget two days in Warsaw for ourselves, staying at Puro Warszawa Centrum, a hip Polish boutique chain in the heart of the city. Warsaw is a gorgeous city steeped in history, a historian's (and vegan's) delight. If you stay at Puro, I recommend the Warsaw Off the Beaten Track walking tour to guide you through a city that, while quite walkable, the communist regime ensured had no city centre. grab vegan zapekanka at Zapiexy Luksusowe, take in the recently reclaimed Palace of Culture and Science (a seismic and well-hated gift from Stalin that happens to be architecturally stunning), stroll Warsaw's Old Town, and grab burgers on the river.
Warsaw is a city so interesting you can't seem to take a wrong turn, and it seemed at every turn there was some overt or hidden message of welcome: a queer flag hanging from a window, a cafe shirt that says, Mom, Dad, I'm Vegan, our tour guide proudly pointing out where people gather to protest, and where they have subsequently gone to jail. Anna and I are fairly straight-passing, so it's difficult to say what someone else's experience might be. But we held hands in cafes, kissed on rooftops, and grabbed each other in excitement without a thought.
Poland's government is not a fan of queer people, and is trying to rally the country to make life difficult for the LGBTQ+ population. We can take some solace that the EU is taking a stand against anti-LGBT zones, and it's working. But what we can really take heart in is the people on the ground trying to make queer people feel welcome, despite the danger. Whether that's a shop owner, a tour guide, or two parents and a brother in Giżycko: there are people who want us here, want us safe, and want us happy.
---