As the first new hotel on Grand Cayman's Seven Mile Beach in over a decade, Kimpton Seafire Resort + Spa is set to usher in a new generation of tropical traveller. Located on the largest of the three islands that make up Cayman, Seafire sits on the famous strip of beach that also hosts long-time favourites such as The Ritz-Carlton Grand Cayman and the Westin Grand Cayman. The 266-room Seafire, which opened in 2016, is being touted as the country's first boutique hotel. The property (Kimpton's first outside of North America) is a move away from more formal options on the island and is a strident step towards a full-throttle holiday filled with fun and sun.
The hotel sets itself apart immediately with a bright and breezy lobby that opens up to ocean views. The feel is fresh and young with one-of-a-kind artwork, graphic textiles, and the company's signature pop of fuchsia pink. It has a casual beach house feel without any Caribbean kitsch. The property is also the island's first LEED Silver-certified resort and accentuates its status with recycled materials throughout.
Making one's way up to the suites, welcome Prosecco in hand, reveals oceanfront rooms that feature floor-to-ceiling views and a balcony (one in every room) to take in the 500 feet of white sand beach. Rooms are handsomely finished with plush beds with custom headboards, hidden drawer-style refrigerators, and sleek modern bathrooms. Forget a comb? Toothpaste? No worries, Kimpton has a complimentary service offering the toiletries that are all too easy to accidentally leave behind.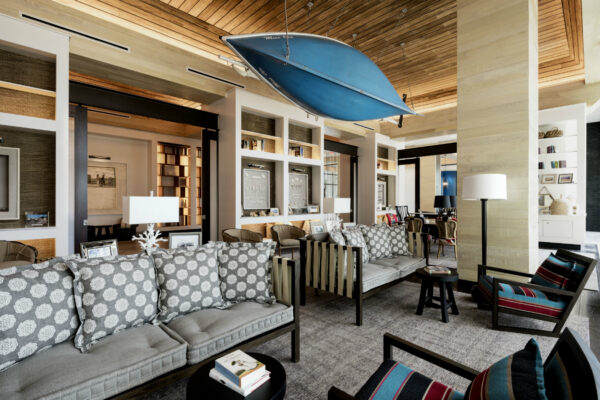 Taking advantage of that warm ocean is a must, right after hitting up the beachside Coccoloba Bar and Grill for a post-flight snack and drink. Whatever is fresh on the ceviche list is a good bet, and the courage to embrace the "tacky tourist" label is handsomely rewarded with possibly the best piña colada in the Caribbean. Rich with coconut cream, not too sweet, and refined, it's a far cry from the fanny pack variety. All of the restaurants on property are helmed by executive chef Massimo De Francesca, who tackles everything from the casual Mexican pub fare at Coccoloba, to the elevated tapas-style dinners at Avecita, to the full buffet at breakfast.
Water is the main attraction here, and Seafire has more than one way to enjoy it. Adventurous guests are welcome to grab wave runners, paddle boards, and snorkeling equipment as well as underwater Go-Pros to capture it all. If the salty ocean water isn't calling just yet, the resort's expansive infinity pool is ready at centre stage. Luxe cabanas can be rented for shade from the sun, and a casual poolside lunch carries through the afternoon with the help of a chilled Champagne bucket.
Fitness is a cornerstone of the resort, as most guests aren't ready to put their at-home routines on hold. In the morning, one sees just as many visitors filling up on protein shakes as loading their plates with cronuts. Daily fitness classes are diverse and include paddle board yoga and boot camp-style obstacle races, in addition to the 24-hour gym. Yoga mats are provided in each room for cool-down or warm-up sessions.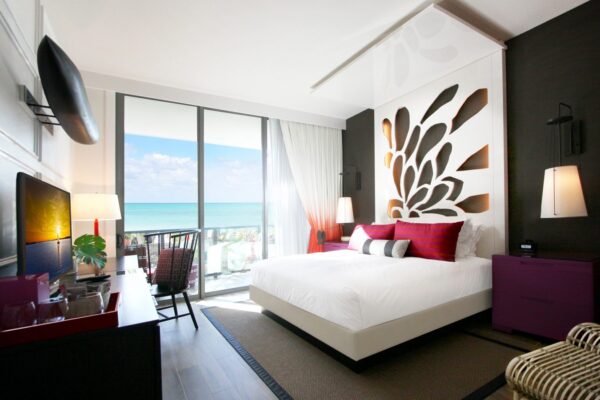 Not to be missed is the 8,500-square-foot spa, which boasts a full offering of treatments, from island-inspired facials to the classics like hot stone massages, as well as a custom menu for men. But the real highlight here is the Turkish-style soaking pool. Finished in bright blue mosaic tiles (a Kimpton spa signature), the bubbling warm water is the perfect way to prep before any treatment.
Back on the beach at sunset, nearly every hotel guest swivels her beach chair west. As the orange sun ignites on the aqua water, it becomes clear why they call this place Seafire. It's a perfect Instagram moment—though, most are too relaxed to even think of it.
---