Haida Gwaii feels like the edge of the world. Located on the far northern coastline of British Columbia, closer to Alaska than Vancouver, this breathtaking destination encompasses more than 100 islands draped with deep moss-covered rainforests, diverse wildlife, and towering trees.
Hotels like Haida House have been around for years, dutifully hosting intrepid travellers—but recently, a new level of luxury set up shop here: Ocean House floating lodge. The fly-in boutique wilderness resort is nestled between lush forests and the calm waters of Stads K'uns GawGa (also called Peel Inlet), and focuses on sustainable, responsible cultural tourism.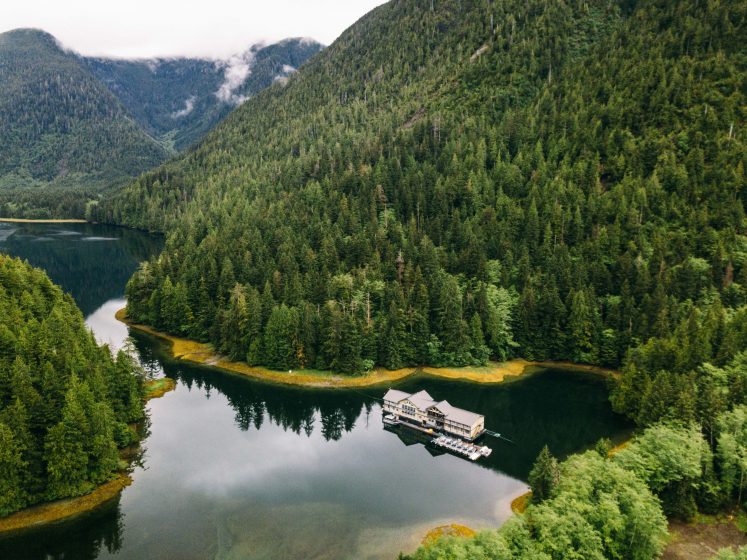 Even getting to Ocean House is an adventure. Flights depart from Vancouver Airport's South Terminal to the Haida Gwaii airport on Moresby Island; from there, it's a helicopter ride right to the resort's landing pad, followed by a short boat ride through Peel Inlet. Upon arrival, guests are greeted by Ocean House's cultural ambassadors, signalling that the real fun is about to begin.
The lodge has a maximum occupancy of 24 people, allowing for an interactive, family-style approach to a luxury vacation. Meet fellow travellers while dining on freshly caught Haida Wild seafood or sitting fireside with a glass of port. Ocean House's prime location also means there are other inhabitants nearby; barking seals, for instance, are happy to help visitors wake up bright and early for the day's escapades.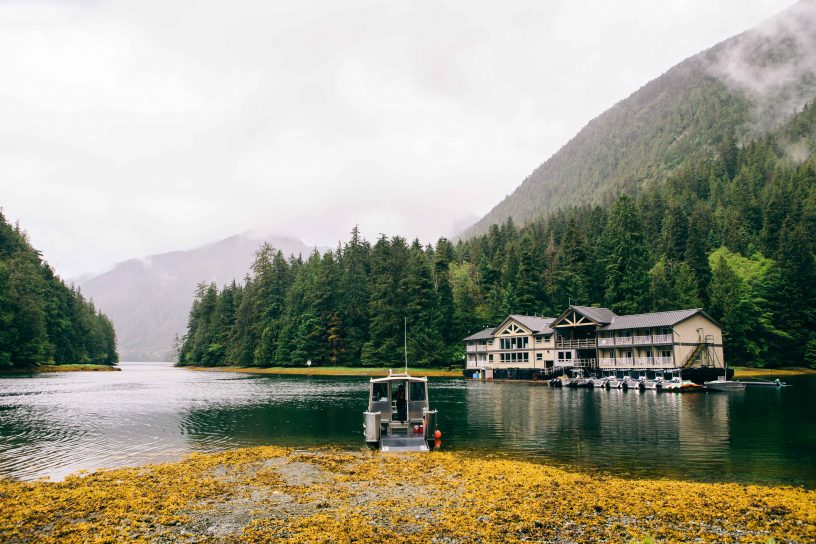 Planned activities are designed to enhance knowledge of Haida culture and heritage, and may include foraging, ancient village site visits, and boat trips to find wildlife such as bald eagles, grey whales, humpbacks, and bears. Those who want a more relaxed experience can find solace on-property at the spa, or can head to the onsite cultural centre to speak with its artist-in-residence and learn about the local community in a different way.
With a perfect combination of Haida traditions, delicious food, and beautiful surroundings, Ocean House offers a breathtaking and truly unparalleled wilderness experience. One thing is for sure: a single visit won't be enough.
---
Discover your next adventure.