It is the perfect mini getaway: a great location in Pemberton near North Arm Farm, and close to a cute little cafe and grocery—yet away from any bustling city noise.
Owned by Olympic gold medal skier Ashleigh McIvor and her husband Jay DeMerit (a former Vancouver Whitecaps captain), this idyllic property—available for rent via Airbnb—is also home to DeMerit's Captains youth sports camp through the Rise & Shine foundation. "I built a cabin in 2009 off a design on a napkin I came up with one night at dinner," McIvor recalls over the phone from the mountain town. "I met my husband after that, he's a professional soccer player and had this vision of running a camp for kids. The long-term plan is to develop a high-end facility to accommodate participants, and in the meantime, we decided we should throw some tents up."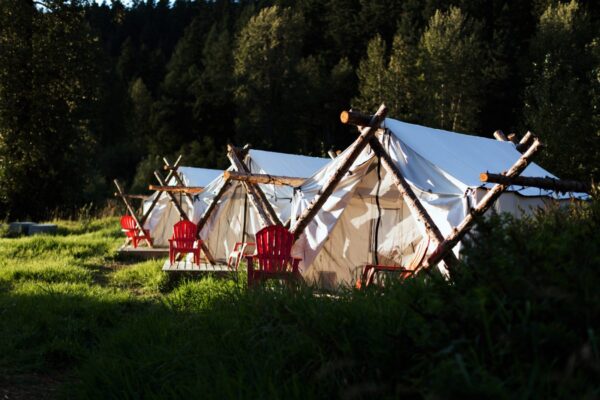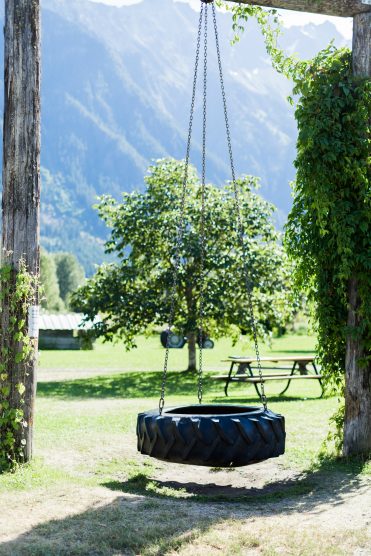 McIvor, who grew up in Whistler, has always loved B.C.'s wild outdoors; as such, she and DeMerit spend some of their time living on the Pemberton property. "I'm just really passionate about being in the mountains and going on adventures—mountain biking, hiking, skiing," she says. "This brings all of those things to my doorstep."
The Instagram-perfect tents give the feel of camping, but they also offer creature comforts like beds and small porches complete with patio chairs. The fully equipped main cabin—built with reclaimed wood—has a hot shower, toilet, kitchen, fire pit, outdoor barbecue, and lounge area. There is also an outdoor hot tub boasting absolutely gorgeous views.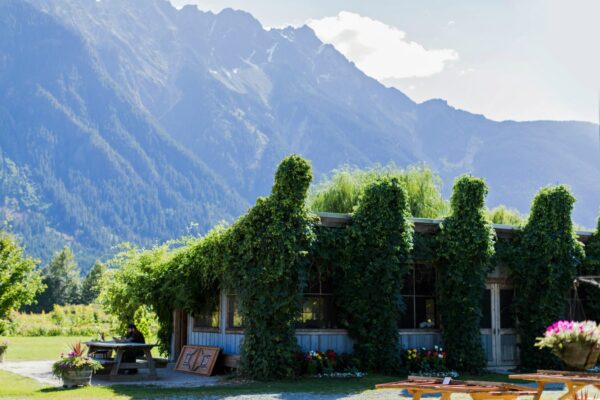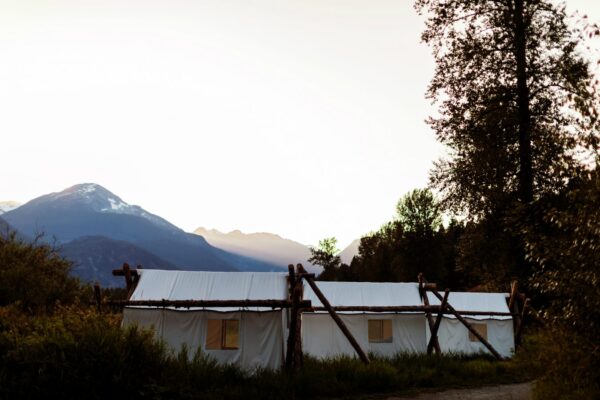 The whole property provides just what you need to unwind and have a great time—it's called "glamorous camping" for a reason.
---
There's more to beautiful British Columbia.