After a truly brutal winter, it's finally time for us to celebrate the best part about living in Vancouver: summer. The sunshine sparkling on the ocean; the warm but crisp fresh air; the clear views of the green mountains; the most breathtaking sunsets in the world.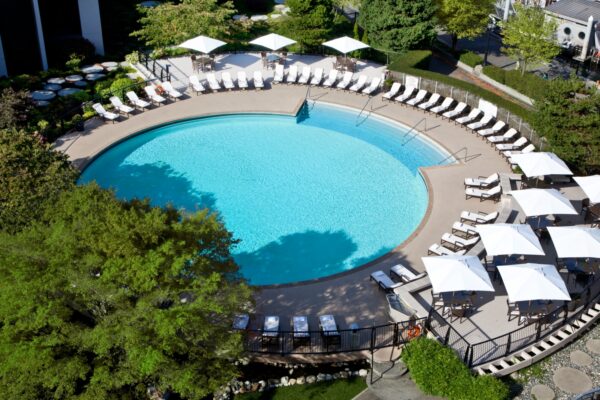 The best thing to do in Vancouver in summer is simply be outside, in some form or another. Maybe it's the classic Kitsilano pool, or maybe it's dipping toes into the sand and ocean at Jericho. Or maybe, if looking for something a little different, it's spending the day at The Westin Bayshore outdoor pool—because locals can do that.
The Coal Harbour hotel's Summer Pool Experience, costing $125, includes a chaise lounge reservation in the pool's VIP section; cooling face towels; a $25 credit for poolside eating and drinking; and amuse bouches delivered throughout the day. Reservations can be made in-person at the front desk, or by calling the resort (limited spaces are available, so reservations are required). It's something fresh for the city—a chance to escape the grind and live in a dream in which the only hardship is deciding what cold beer to order next.
---
Read more from our Community section.