Nestled within the dramatic coastlines and lush rainforests that encompass Vancouver Island, The Shoreline is a charming boutique resort situated on the inlet of Tofino. Founded by two sets of best friends who bonded over a desire to create a new and exciting accommodation offering here, the property, which debuted in 2017, features a stunning A-frame house and two smaller A-frame cabins with two suites in each.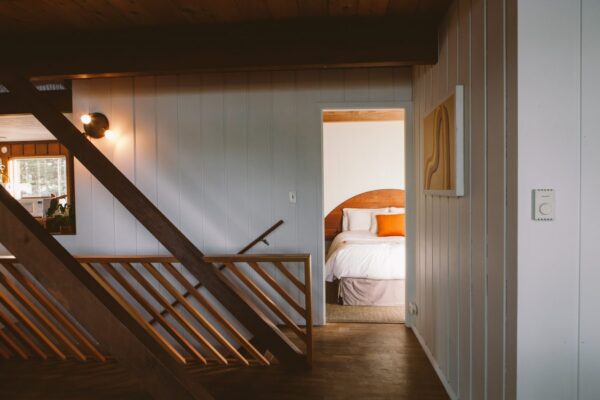 Originally built in the 1960s, the cabins are speckled with influence from the local community and culture that make Tofino so wonderful. Each suite is unique and features a fond embrace of the local artisans in the area. Open the cabin door with a key chain custom-made from a collaboration between Market Canvas Leather and Highwater Designs; on entry, sip a coffee from Tofino Coffee Roasters, and freshen up with soap from Rainwater Soap Co. Continue exploring the cabin and view the ceramic pieces from local artist Daniela Petosa and gorgeous custom paintings by Katie Clarke that give the space a distinct charm. When decorating the resort, the founders wanted to evoke a Californian spirit with a Tofino twist. "We felt there was a unique opportunity to bring a SoCal vibe to the Pacific Northwest," says co-owner Jen Thorpe over the phone. "Specifically taking that surf shack styling, and working it into the cabin vibes and A-frame architecture."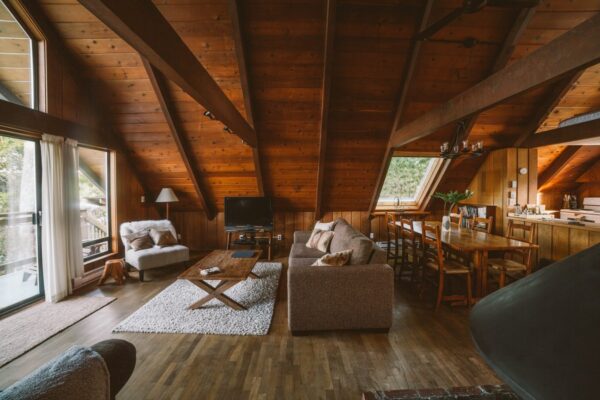 While at The Shoreline, take a walk to the crab dock located in view of the resort to pick up some fresh seafood, or hire a boat to go on an adventure to one of the neighbouring islands. Private dinners are available in-suite as well, and in celebration of the tight-knit community, the resort will be hosting boat-to-table dinners featuring local chefs during the off-season. In 2018, co-owner Bridget Reichert will be "working on some exciting resort takeovers, such as yoga, wellness, and weaving retreats. We'll be hosting the retreats in the communal space in the A-frame house, which features beautiful ocean views and a really incredible ambiance for groups, whether you're having a meal together or doing yoga."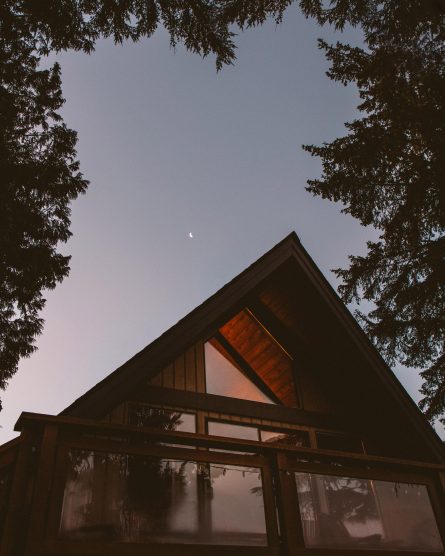 In the coming years, The Shoreline hopes to expand and add more cabins and communal spaces. With exterior features such as surfboard storage, outdoor showers, a communal fire pit, and a wood sauna in the works to the enhance guest experiences, the future of this humble spot looks sunny, indeed.
---
Discover more of beautiful British Columbia.