Experiencing a Wallpapers exhibition at first feels a bit like being swallowed whole. The Vancouver-based collective consisting of artists Nicolas Sassoon, Sara Ludy, and Sylvain Sailly creates large-scale projections that take over spaces and bodies. The trio brings animations to life, leading viewers into a Windows 93 glitched-out fantasy. After a moment, however, it's less like being immersed and more of a feeling of integration; still an alien skin, but the fit is right.
The collective's most recent exhibition, Beyond the Trees: Wallpapers in Dialogue with Emily Carr, was part of the Vancouver Art Gallery (VAG)'s stellar summer programming. The trio's first show in a major gallery combined projection work with pillars of  vertical monitors, breaking the space between wall and screen. "It's the ability, once you add up the multiple monitors, to create a landscape," says Sailly. "So it's not necessary that you have a continuous image but it's like a panorama—the walls create a panorama." Sassoon adds that "they become an architectural feature, as well."
Wallpapers, as with its material forefather, relies heavily on the space that it is displayed. As well as online acting as a constantly uploaded platform for the artists, Wallapers's in-real-life exhibitions include 319 Scholes in Brooklyn, New York, Nuit Blanche in Toronto, and Vancouver's New Forms Festival.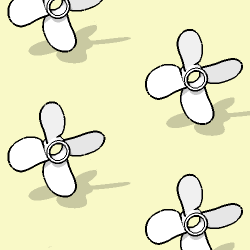 Sylvain Sailly, "VC_3", 2015, computer generated animation.
What is created and displayed is a reflection on the space, and that display can be a process of trial and error as architecture and logistics interfere with the delicate specifics of the projections. "We made all the work when we were here," Sassoon remarks on the conception of their VAG exhibition. "It fits with our idea of how technology should be installed in an exhibition space. It's not something you can plug your computer into and just upload. That's not how you make an exhibition with any medium." The proliferation of digital material and images in everyday life may lead viewers, and even curators, to assume that non-materiality means copy-and-paste. Sailly explains this misconception as "the idea that there is an image, and the image is the same however you show it. But similar to a painting, a photograph of the painting is not the same thing."
As the artists bring in their online presence into the material world, there is navigation involved. Wallpapers's cyber origins offer a unique interest in being present in the space, thinking distinctly about being offline. "We're interested in the specific, how the experience in front of the computer is different from the experience in front of the monitor," says Sassoon. "The image is totally different."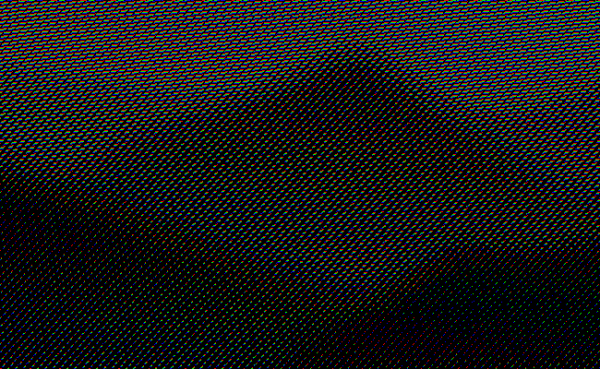 Nicolas Sassoon, "Mountains", 2015, computer generated animation.
Wallpapers, along with artists Ed Spence and Sonny Assu, has been asked to project their work on the exterior of the VAG as part of FAÇADE 2015, organized by the Burrard Arts Foundation. It's a challenge that proposes new considerations for the collective; namely, how to respond to the distinctive architecture of the building. "It's one of the properties of projection: you take a surface and you project something on top of it, and in some way you deny what's behind it," says Sassoon. "I feel that's true, too, with technology—you create a different plane, another layer."
Wallpapers, in a sense, is a collage. More than just projection and wall, the collective brings together two places we see as separate from each other: the screen and self. "I think projection acts as a kind of blanket; it feels like you are in the projection," Sassoon reflects. "It's kind of like this protective film." The result exposes our still estranged relationship as we reach out to grab that moving pixel.
__________
"FAÇADE 2015" runs from September 4 to 7. Wallpapers is showing on September 4 and 7, beginning after sunset.
Vancouver Art Gallery, 750 Hornby Street, Vancouver, British Columbia, Canada, V6Z 2H7, 604-662-4719.