For over 15 years, celebrities and locals alike have paid a visit to the coveted 111 Harley Street clinic in London's Marylebone for a subtle, natural altering of their physiques. As one of the leading cosmetic and plastic surgery clinics in the U.K., 111 Harley Street is championed by Dr. Yannis Alexandrides, who is recognized for his exceptional work with non-invasive cosmetic procedures like fillers and injectables, as well as surgical practices like liposuction, nip-tucks, and rhino reconstruction. A skin care line was never really part of the plan for Alexandrides, but after coming across a breakthrough niche used amongst astronauts, he realized he could offer something truly groundbreaking—and unique—to his patients.
"Outer space is a laboratory for aging because it's accelerated. Radiation is really intense, and there's no gravity," says Alexandrides, addressing an intimate gathering at Vancouver's Holt Renfrew. "The two scientists that I work with used to be in space science, so they were very ahead of their time for ingredients used to prevent damage in outer space." These chemists dove not only into ideas for protecting the skin barrier while under extreme environmental conditions, but also into restorative formulas to soften lines, wrinkles, and sags. Alexandrides knew this would bode well with his patients, who were looking to heal their post-operation skin and prevent signs of aging.
And so, 111SKIN was born with its patented NAC Y2 formula, which makes up the major component of its premiere product, the Y Theorem Repair Serum (A-list patients have nicknamed it the "dramatic repair serum"). In 2012, the first products of the high-performance line launched at Harrods, and 18 months later, in department stores across North America and Asia.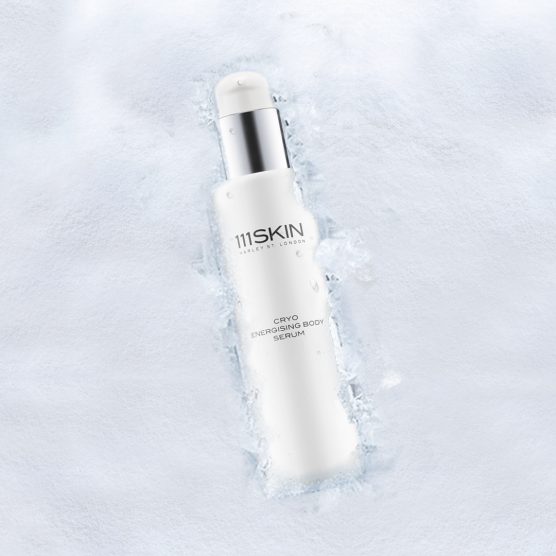 Alexandrides explains that the potent NAC Y2 formula is made up of three main ingredients: acetyl cysteine (amino acid, encouraging collagen production), ascorbyl phosphate (a source of Vitamin C, which fights off free radicals), and escin (a group of antioxidants that help to transport the aforementioned components deep into the epidermis). "Whatever improves the healing of the skin also improves the well-being of the skin," says Alexandrides. "At the end of the day, if we can maintain a healthy equilibrium of how much collagen our skin takes away every day due to pollution or ultraviolet radiation—if we can replenish that every day, then our skin will stay young."
NAC Y2 is found in the entire 111SKIN line, which includes collagen masks, emulsions, intensive moisturizers, light serums, and eye gels. Naturally, the skin care collection took its name from 111 Harley: "I think 111 for me symbolizes being first, being innovative, coming up with new ideas, and being of high quality," Alexandrides says. A notable product is the original (and most popular) Y Theorem Repair Serum, whispered to be used by A-list patients like Madonna and Cara Delevingne—though Alexandrides refuses to confirm. Targeting everything from fine lines to acne lesions, the Y serum can be popped onto the face in the evening for truly enriched, supple skin in the morning; over the long-term, trust that the ingredients are going to work at an epidermal level to boost collagen production, aid in cell turnover, and whisk away uneven pigmentation.
Other top items include the Meso Infusion Lip Duo, a luxurious balm coined as an alternative to Botox and fillers (which sold out almost instantly at Holt Renfrew in Vancouver); and the Celestial Black Diamond Cream, new to 111SKIN's Black Diamond line. "Black Diamond is something were very proud of," says Alexandrides. "We took this technology from medicine where black diamonds are used as a transportation system to take medication through the skin." He's referring to the ominous Diamond Powder ingredient, which is accompanied by nutrients like Vitamin E and the brightening arbutin agent. Alexandrides says that the Black Diamond line in particular has gone over well with 111SKIN's male customers: "The Black Diamond is a big favourite among men because they see a connection with astronauts, results, and the science behind it." It's a collection that, it seems, works across the universe.
---
Discover more Beauty.