"You look like you're trying to hug that table," observes my therapist, Yuko, at Chi Spa in Vancouver's Shangri-La hotel. I'm lying face down inhaling the heady scent of Bulgarian rose while she begins the good work of gently peeling my furled shoulders away from the table. Her healing hands knead a litany of stubborn muscles, intent on beating back the trapezius and deltoid muscles from the fetal position. With the help of the Bowen Island–based Sangre de Fruta's Botanical Body Cream, I feel her spring them open like animals suddenly freed from a trap. How can this be anything but necessary?
The pandemic has only raised the stakes of self-care, introducing dry skin and epically hunched shoulders into the pantheon of quotidian stressors. We lean toward our screens, our shoulders like divining rods, pressed forward yearning to physically connect with our family or slumped over another endless work call. We'll end up with the posture of church bell-ringers if something isn't done. And yet, here in North America, we resist the need for the regular maintenance that would not only keep our bodies running but greatly improve our daily outlook.
In other parts of the world, moments like this are considered necessary. For centuries, myriad cultures have sought to purify and nourish both body and soul through wellness rituals. From Finnish saunas to the Japanese onsen to Turkish baths, ancient holistic practices may look different, but their main purpose is the same: to offer therapeutic self-care. So why is it that my head tells me this experience feels indulgent and extravagant while my body tells me it should be as necessary as paying my heating bill or car insurance?
Maybe we can blame the no-fun double whammy of Pilgrims and Puritans for North America's reluctance to prioritize self-care. When boatloads of those sourpusses set sail for Massachusetts, they brought with them their black hats and big bibles along with a general avoidance of bathing—the body, after all, was immodest.
Or maybe it's because we're all so focused on frenetic achievement and to-do lists that we see any halt in work as an impediment to those goals.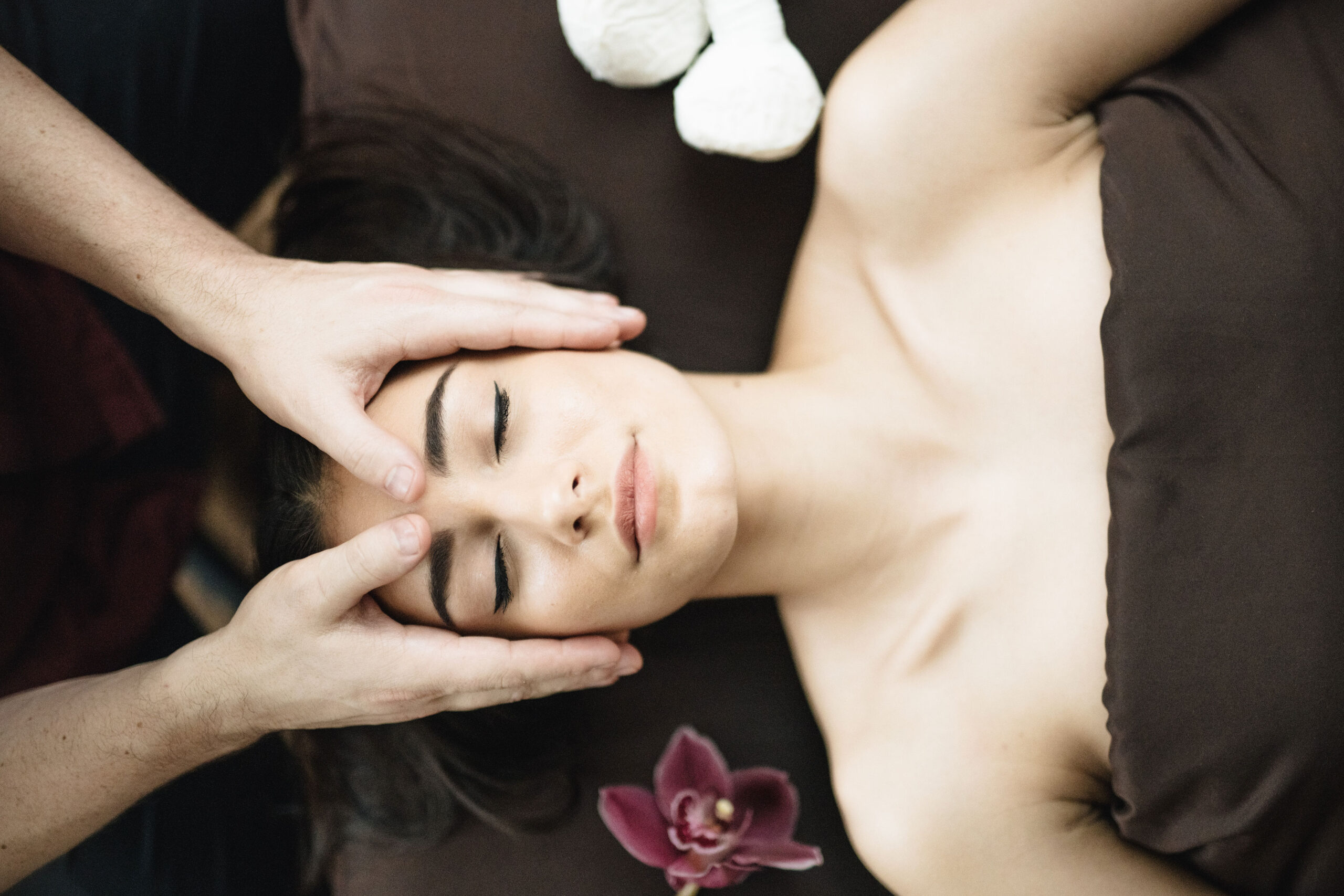 Whatever the reasons, it seems distinctly North American. In other parts of the world, bathing and spa rituals are long-established. Since the sixth century, in Japan bathing has been a way to cleanse the spirit and improve health. Hungary's Moor mud baths—hot spring water mixed with volcanic ash—are believed to relieve pain and improve circulation. Cleopatra is said to have bathed in milk to improve the texture of her skin. And Balinese flower baths are beautiful, fragrant traditional healing rituals for body and spirit—a stop-and-smell-the-roses exercise.
It's these venerable practices that Sangre de Fruta founder Allison Audrey Weldon is tapping into with her line of luxe body products, which Chi now features for a holistic but locally grounded experience. "I'm inspired by ritualistic healing approaches of other cultures," Weldon says. "When people come to our store on Bowen Island and ask us for something to address wrinkles or fix their appearance, we try to nudge them in a different direction—we're about enjoying and treating yourself in a ritualistic way with the most precious botanicals."
Weldon likens the approach to food. "European cultures don't think of food in terms of carbohydrates and calories. They think of it as Grandma's recipe, and they start by going to the market in the morning and picking up vegetables from their favourite vendors, then making a meal and enjoying it with friends and family." It's about experiencing the sensation of joy and how therapeutic joy is for the soul.
The importance and appreciation of ingredients in other cultures is also at play. While many in France enjoy an espresso and a chocolate croissant as a common breakfast ritual, Weldon feels the experience would be vastly different in North America. "Here, you might be viewed as a bad parent for serving chocolate in the morning—it's a no-no; it's sugary," she says. "But treating yourself is a lot healthier as opposed to depriving yourself of treats—you're celebrating and it should be joyful."
Joy oozes from my pores as Yuko continues. A soothing effect takes hold as the fragrant organic ingredients begin to release their olfactory magic: Bulgarian rose otto harvested in the morning when the petals are at their most dewy; jasmine from India; and lavender hand-harvested from Lavender & Black farm on Salt Spring Island. The ritual feels luxurious yet wholly elemental.
When I finally emerge from this pandemic, I'll have the weight of the world lifted from my Zoom shoulders with another new normal: revelling in my self-care.
---
Photos courtesy of Chi, the Spa at Shangri-La Vancouver. The Sangre de Fruta Experience is available until the end of July. More beauty stories.