At the Museum of Anthropology, what's kept hidden is just as important as what's on display.
While its Arthur-Erickson-designed space has appeared in movies and TV shows, and its most iconic sculpture (Bill Reid's The Raven and the First Men) was featured on the $20 bill, only about 20 per cent of the museum's roughly 550,000-piece collection—much of it focused on the art and culture of the Pacific Northwest Coast First Nations—is on show within the galleries themselves; everything else is stored away, from archaeological finds, to massive carvings, to the network of Second World War-era tunnels that run beneath the building, to objects so culturally sensitive that they have to be kept out of view of the general public.
"There was a time, of course, where museums displayed everything," notes head curator Carol Mayer. "And when the public expected to have everything accessible to them. 'I've paid my money. I'm coming in. Why can't I see that mask?' or somesuch. And even the concept of who 'owns' an object has changed; museums have had to evolve past thinking we own a thing, to a point where we've realized that we don't. Not really. It's more stewardship or trusteeship."
Part of that trusteeship, Mayer explains, involves an understanding of what can be shown and what can't. Best exemplified by the Kwakwa̱ka̱'wakw word k̓wik̓waladłakw (things that are hidden), the museum works with the communities whose cultural objects they showcase to decide whether they should be displayed, stored, or in some cases, hidden in plain sight.
"Some items aren't meant to be seen outside of a ritual context," says curator Karen Duffek. "And we deal with that in different ways. Rather than just taking things away, and having people not know that they exist, we're choosing to make that visible. In some cases, they're on display, but wrapped, with a statement explaining why. Visitors who come here are always very intrigued by this. Because it speaks to how important the artifacts themselves are—even to people today—and also how important it is that museums be engaged in conversation about these issues."
And that work is ongoing. New artifacts arrive regularly, and behind the scenes, those objects must be researched and catalogued by the museum's roughly 10-person Collections Care team. And, unusually for a museum, the Conservation Lab is actually framed by floor-to-ceiling glass windows, allowing visitors a chance to see how that process works. "It's interesting: most places would have these spaces hidden from public view," Duffek chuckles. "But with our Conservation Lab, you can press your nose against the glass and watch what they do."
By contrast, the storage areas are secure and temperature-controlled, and they contain a fascinating swath of artifacts from all over the world, laid out on shelves or in trays—totem poles dating back to the turn of the century, textiles from Asia, carvings from Africa, and even a giant, 12-foot hammerhead shark made from discarded fishing nets. Among Duffek and Mayer's personal favourites (apart from the aforementioned hammerhead shark) are a series of incredibly rare items: a hand-woven child's cedar hat; a tiny model canoe; and a headdress from the Marquesas, passed down from the family of a missionary who lived in Calgary.
But most secure and inaccessible of all are the Second World War-era tunnels that run beneath the facility and the hillside nearby; in fact, without obtaining the proper permissions, they are even off-limits to university personnel. Constructed in the late 1930s, they were originally part of the Point Grey Battery, an army facility built to defend B.C.'s coastline in the event of a Japanese attack. The base made of reinforced concrete featured searchlights, ammunition hoists, and three MK7 guns that could fire a projectile more than 13 kilometres.
Today, the tunnels house the museum's heat and hot water pipes, making up a dark, humid maze of drips and decades-old graffiti—although the war-era hoists and ammunition storage areas do remain, rusted though they may be, as a testament to the site's past military history. Long before there was a museum or even a university on the site, the land was home to the Coast Salish and Musqueam people, and saw use by other nations, including the Squamish and the Tsleil-Waututh, for thousands of years. Taken over by the British in the 1860s as an admiralty reserve, it became part of B.C.'s coastal defence effort starting in the First World War, and by the late 1930s, the Point Grey Battery was constructed as a more permanent solution to stave off an Axis invasion (as far-fetched as that might sound, the bombing of Pearl Harbour was still fresh in the minds of most Vancouverites, and Japanese submarines had already fired on several locations along the West Coast, including Estevan Point on Vancouver Island). The fort saw little action during the war, save for a recruit who was accidentally shot in the Guard Shed, and an Allied ship that was sunk on its way into the harbour, also by accident.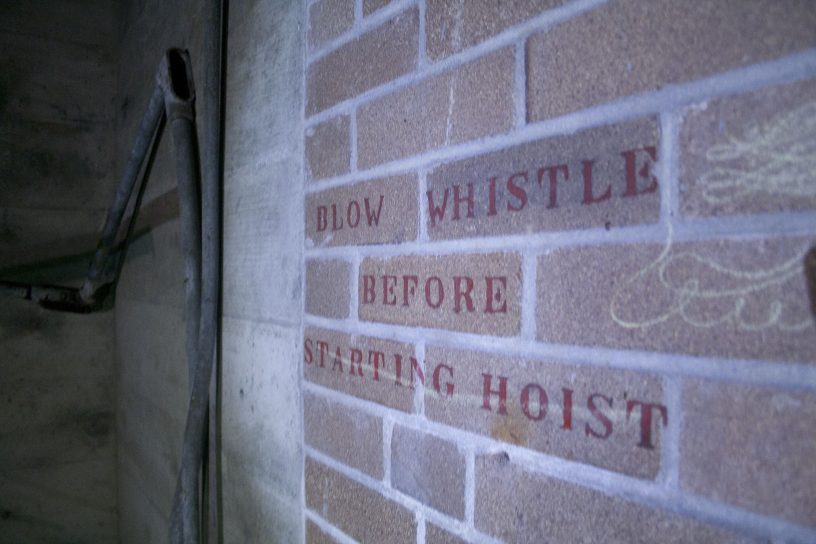 Ultimately, the battery trained troops until 1948, when the facilities were decommissioned and the guns removed. For decades, the area was mostly abandoned—except for student parties in the tunnels—and when the museum was being planned in the 1970s, some effort was made to remove what remained of the fort, until UBC professor and war historian Peter Moogk helped convince the university to keep the gun emplacements intact. In fact, one of the emplacements was integrated into Reid's Raven and the First Men, as a way of uncovering the area's (literally) buried past.
And in keeping with that theme, the Museum of Anthropology has taken great pains in recent years to digitize virtually every item in its entire collection, ensuring that its commitment to tastefully showcasing the visible (and the hidden) can continue into tomorrow. "In terms of accessibility, this museum is committed to working with technology to make our collections be as visually and digitally accessible as possible," Duffek says. "We want there to be all these different ways to get access to objects that have been, for all intents and purposes, hidden from the general public, and especially from a lot of Indigenous people from whose communities they may have come."
---