The new year always spurs moments of reflection, of recalling all that we've seen and all who we've met. Here are 10 of our favourite and most popular articles from the past year. Click the title to read the full story (and trust us, you'll want to).
Giardino Restaurant's Seafood Spaghettini Recipe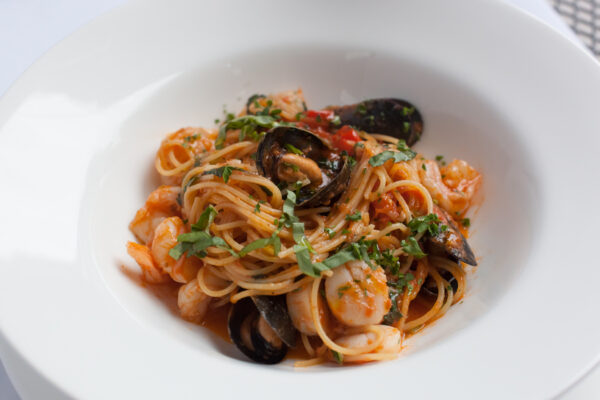 Photo by David Strongman.
We asked legendary local Italian chef Umberto Menghi to share a cherished recipe, and he chose Giardino Restaurant's Spaghettini ai Frutti di Mare with toasted fresh tomato, prawns, scallops, clams, and mussels. A knockout dish every time.
Hikes Near Vancouver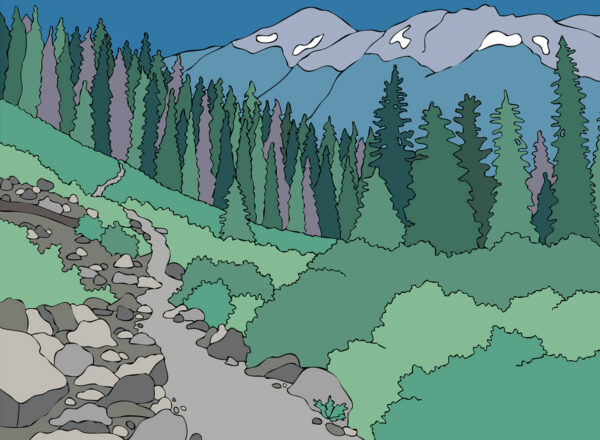 Illustration by Alice Clair.
Whether you're on the path of a meandering meditation or grinding it out for a heart-beating, sweat-inducing cardio kick,
Vancouver
 is a mecca for hiking. Sea-to-sky and beach-to-forest, the city is blessed with an abundance of accessible adventure. The hardest part can be deciding where to start. One's favourite hike is often the last one completed, but these five are easy to go back to time after time.
Spring Cleaning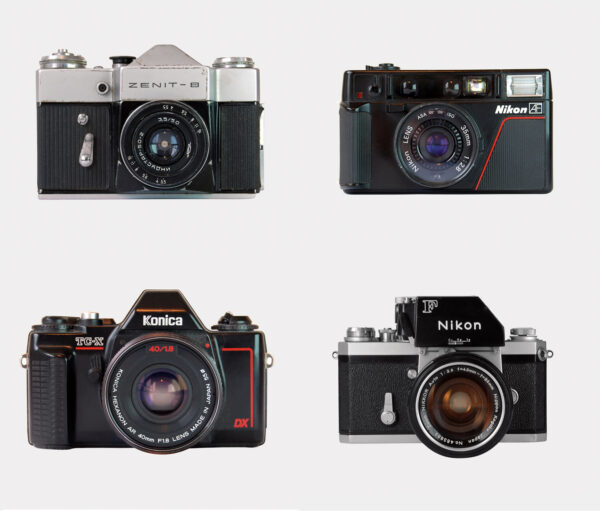 Photo courtesy of JJ Lee.
The job of spring cleaning makes me think of my father. He's dead now, and I ponder him a lot and how much we differ. He drank too much. I hardly do at all. He was a financial risk-taker. I'm foolish with my money but not really entrepreneurial. We both were bitten by the collection bug, though we collected different things.
Goodwood Revival
Photo by Matt Jacques.
Year after year now, the Goodwood paddocks are stocked with lust-worthy multi-million-dollar machinery of the highest pedigree. But even with fire-breathing history on display and racing flat out, March himself would readily agree that the Goodwood Revival's secret weapon has never been the cars.
Building With Lego
Photo by Grady Mitchell.
Johnathon Vaughn sits by a large window in his Gastown apartment, wearing a black turtleneck. Besides his hands, feet, and neck, his entire body underneath the fabric is covered in tattoos—a far cry from the archetype of someone interested in
Lego
. It's curious to many, the concept of adults playing with a child's toy. But Vaughn, who is the principal and creative director of
Gastown
design firm Epix Studios, views Lego as an exploration into physical space, composition, architecture, and shadow—all basic building blocks of design principle.
Vancouver's Clark Park Gang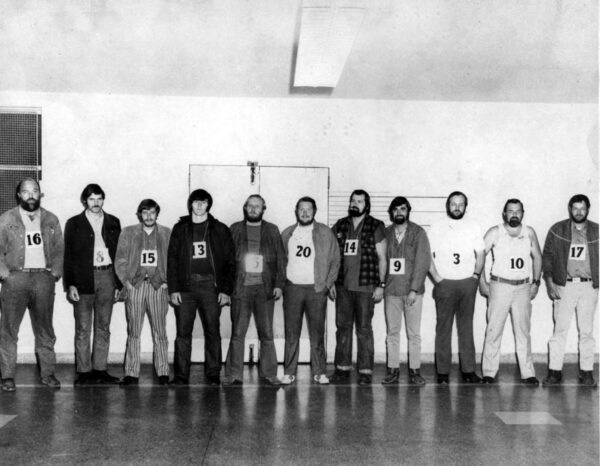 Photo courtesy of Vancouver Police Museum, PO2892.
"Everybody talked about how the Clark Park Gang was the toughest, the meanest, the most evil of all those people," Chapman explains, noting that even growing up in town in the '80s left him with a head full of violent hearsay about the crew. "The gang were like a bit of a boogieman, a ghost story that you'd tell kids: 'Watch out! Don't go out to East Van at this time of night or the Clark Park gang will get you!' That myth fascinated me. I wanted to get the truth out of the myth."
Microsoft Vancouver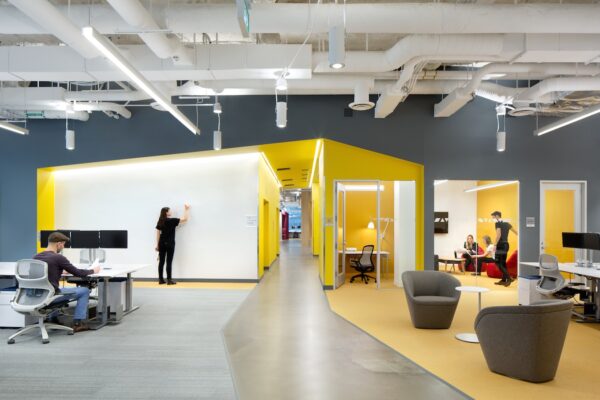 Photo by Ema Peter Photography.
Located at the corner of Granville and Georgia, Microsoft
Vancouver
 is a testament to the city's position as a global player in technology and development. The bright, open space boasts floor-to-ceiling, 360-degree windows that let in lots of natural light and show off Vancouver's vistas out yonder.
The Vancouver Art Gallery's Catacombs and Vault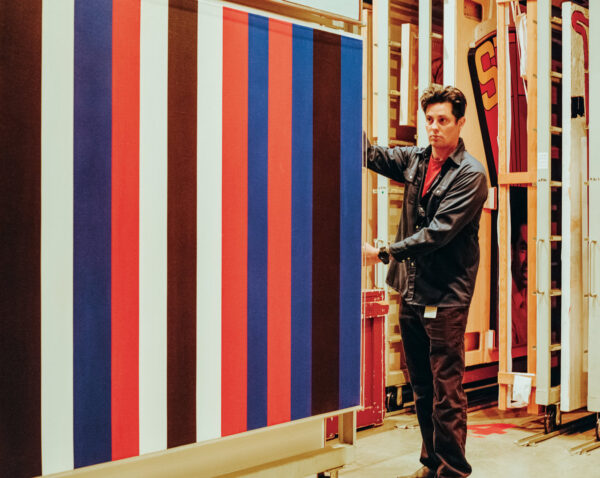 Photo by Kamil Bialous.
This vault, the main shebang, is like a candy store for art fiends. Here, shelves and shelves of artworks are stacked next to crates both full and empty. Beyond, tall racks on stationary tracks hold hanging paintings, photographs, and prints—each one displays multiple artworks, and pulling any given trolley out from its resting place reveals gleeful surprises: a gilded frame; a watercolour; an oil painting; a familiar picture.
Nina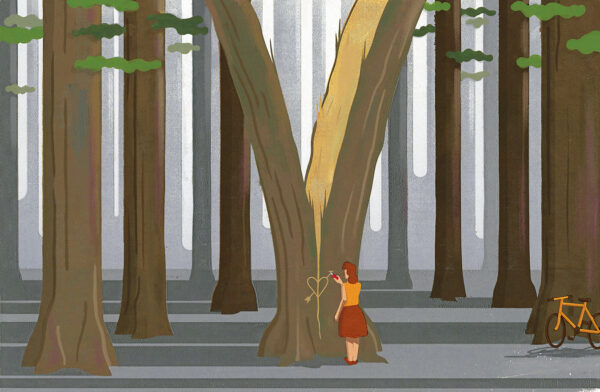 Illustration by Pete Ryan.
I didn't always want my husband to disappear.
I don't really hate him. I just want him gone. Not all dramatic-like with suitcases, slammed door behind him and smashed plates on the floor. Not after long sessions in a courtroom, him staring at me with laser eyes, trying to burn through me, the records of my misery measured in cognitive behavioural therapies, brief hospitalizations, milligrams of Prozac, Seroquel.
Waris Ahluwalia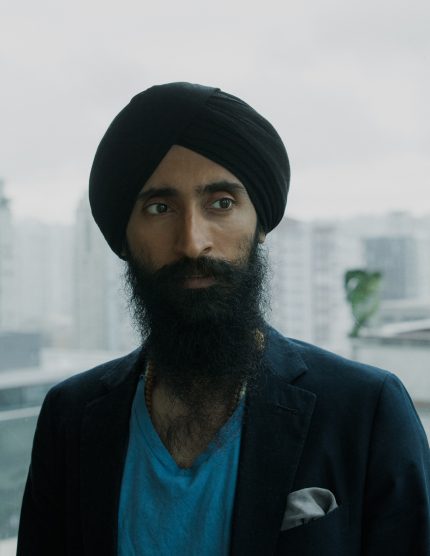 Photo by Andrew Querner.
It is difficult to describe Ahluwalia—his presence or his work. He is at once intimidating and encouraging, and it's an alluring, enigmatic energy further complicated by his scrolling, impressive resume. His '90s club kid reputation quickly evolved into what can only be described as that of an international tastemaker. He is a luxury jewellery designer at
his own company
, an actor known for quirky roles in popular Wes Anderson films, and even, sometimes simply for being a Sikh man in the public eye, an activist.
Here's to another great year of storytelling.