Office Space is MONTECRISTO's digital series highlighting some of the most beautiful, interesting, and coveted work environments in Vancouver and beyond. Think your place should be featured? Email digital@montecristomagazine.com.
With 14,000 customers spanning over 150 countries, it's safe to say that Vancouver's ACL is a global enterprise. The business, whose clients include Sony and the Dublin Airport, focuses on governance, risk management, and compliance (GRC) software to create streamlined, simple, and effective analysis and problem-solving. And now ACL can also boast a brand new headquarters on Howe Street, designed by SSDG Interiors Inc.
Each of the four floors is themed (one is local superheroes, another is global superheroes, as two examples), and the furniture on each level was custom-designed to best suit the teams working there. Lounge seating exists throughout the building, and being on the top-level floors means downtown Vancouver looks gorgeous beneath.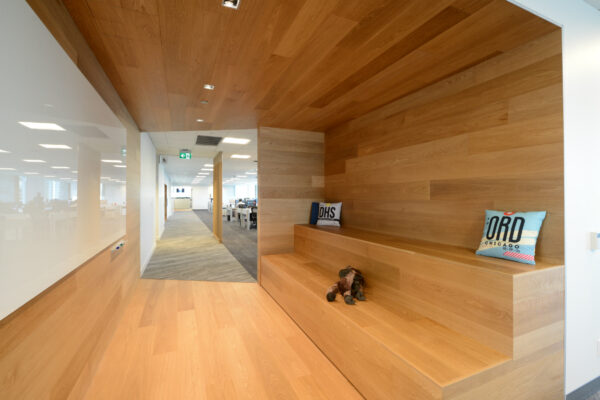 The "office-less" layout means open workspaces and a flexible environment dotted with wood, concrete, and stone. There are the obligatory-cool-office nap pods for moments of rest, as well as a staff area with a pool table, a snack market, and two taps pouring Four Winds beer. There is even a branded Gran Torino that staff can use as they'd like.
The new office cements ACL's commitment to keeping the company's roots in Vancouver, and is a boast-worthy notch on the belt of the city's technology sector. Silicon what? We can't remember.
---
Read more from our Design section.