Space is one of the hottest topics in Vancouver: how to maximize it, where to find more of it, why we never seem to have enough of it. The laneway home concept is hardly new here—according to the City of Vancouver, there have been over 2,500 permits issued to build laneway homes in the city as of December 2016, with 20 per cent of those issued last year—but it is an Edmonton company that might change the way we interpret the small-space trend.
Honomobo creates sleekly-designed laneway homes made out of shipping containers. Created in a factory, the houses boast a streamlined production process that doesn't disrupt the neighbourhood; plus, the shipping container frame means the structure is durable, portable, and stackable.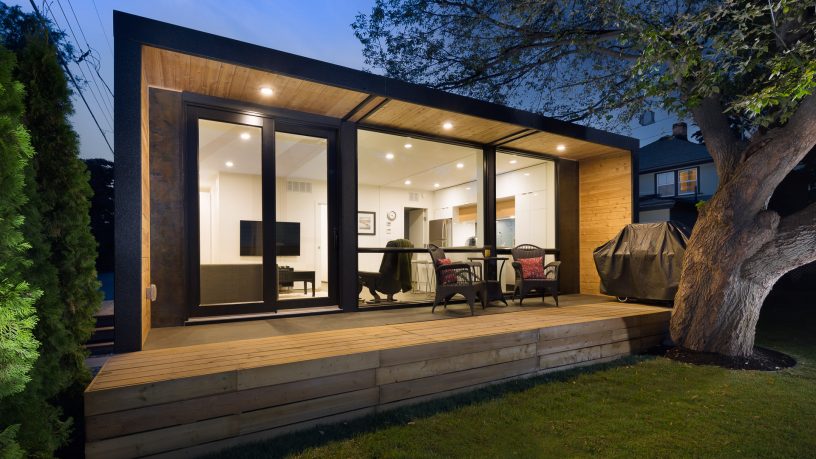 Founded in 2015 by Devon Siebenga (whose family owns Kelowna's BigSteelBox) along with Chris and Daniel Engelman, Honomobo celebrates the modularity and uniformity of its homes, but that doesn't mean they sacrifice aesthetic. The containers have a bright and surprisingly open layout with lots of crisp whites and options for colour customization (the 740-square-foot H04 model, recently on display at the BC Home + Garden Show and designed by Vancouver firm Kendall Ansell Interiors, demonstrated how versatile the modest space can be). And debuting at the trade show was Honomobo's OBO, a one-room container clocking in at under 100 square-feet—meaning it does not require a permit. As such, the company is billing it as the perfect solution for a home studio or office, or even a pop-up shop.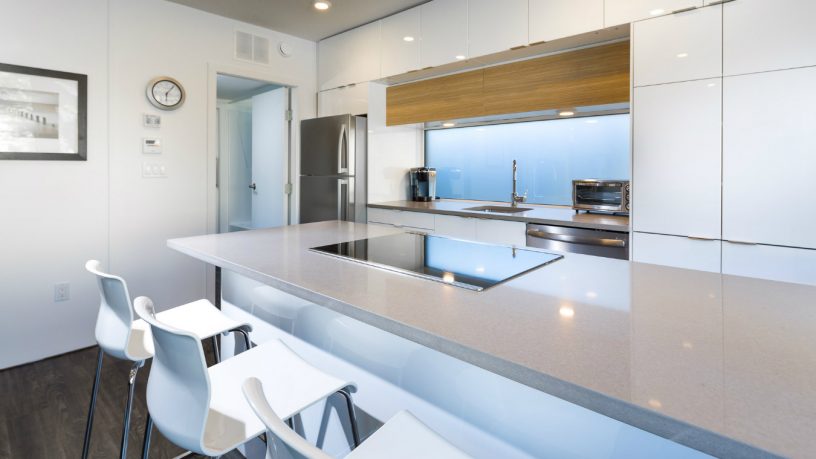 By creating a shippable product (though it does of course require for a few things to be installed onsite), Honomobo preaches a simple, sustainable, and swift business model. Paired with a contemporary look, it feels in tune with our expanding metropolitan city. Is it the answer to all of Vancouver's problems? Probably not. But maybe, just maybe, it can help us along.
---
Read more from our Design section.