When someone quits the Rethink Canada office in Vancouver, they don't just get the usual cake or goodbye card. Instead, the in-house band, made up of employees, plays them a rockin' send-off. Yes, there is a drum kit in the office.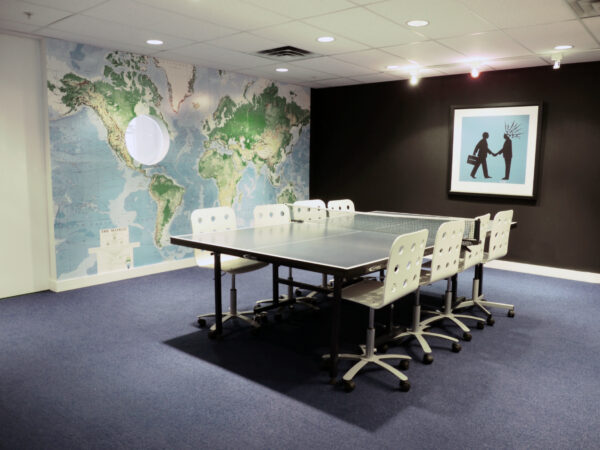 Located right on Granville Street in the heart of downtown, Rethink isn't the typical workplace. For one thing, there is AstroTurf instead of carpet. For another, the main board room's meeting table is a ping-pong court (they use it for, among other more corporate things, their annual King Pong tournament). Every Friday sees beer o'clock, wherein the assigned employees have to create a theme around the beer cart that is pushed throughout the office, delivering refreshing brews—the best cart is recognized at a year-end awards ceremony. Also on Fridays, an event called What the Friday has employees hosting games and workshops to end the week—anything from karaoke, to necklace-making, to terrarium-building, to clothing swaps. An array of kooky art pieces and clocks adorn the white space, and a meeting room with Lego walls offers a quiet, albeit colourful place to collaborate.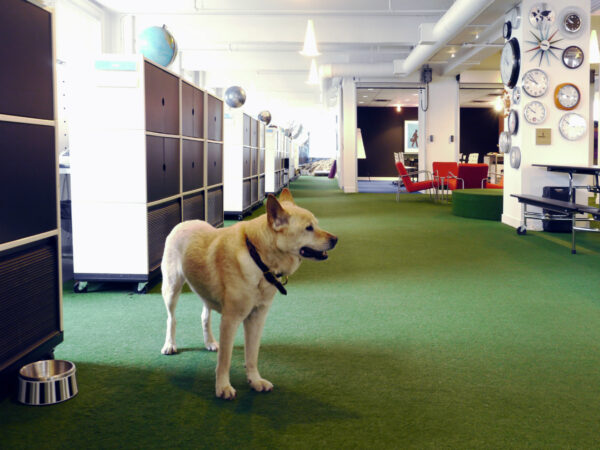 It's safe to say workplace culture is a big part of what Rethink does, but the company has the chops to back it all up. With a branding and creative strategy focus, Rethink boasts clients including Uber, Molson, A&W, and the Vancouver Police Department. Its anti-bullying Pink Shirt Day design that blared the words "Kindness is one size fits all" was even worn by Prime Minister Justin Trudeau.
So yes, Rethink may emphasize the fun, but it doesn't sacrifice the work. The proof is in the AstroTurf.
---
Read more from our Office Space series.