Vancouver patios are synonymous with summer sun and afterwork happy hour. Trying to get a spot on the bustling terraces of the city this year was near impossible, so imagine our surprise when the trend continued into the cold months, with some restaurants going out of their way to not only winterize their outdoor spaces but make them extra festive.
These are the best winterized patios in Vancouver to get you in the Christmas spirit.
Reflections: The Winter Terrace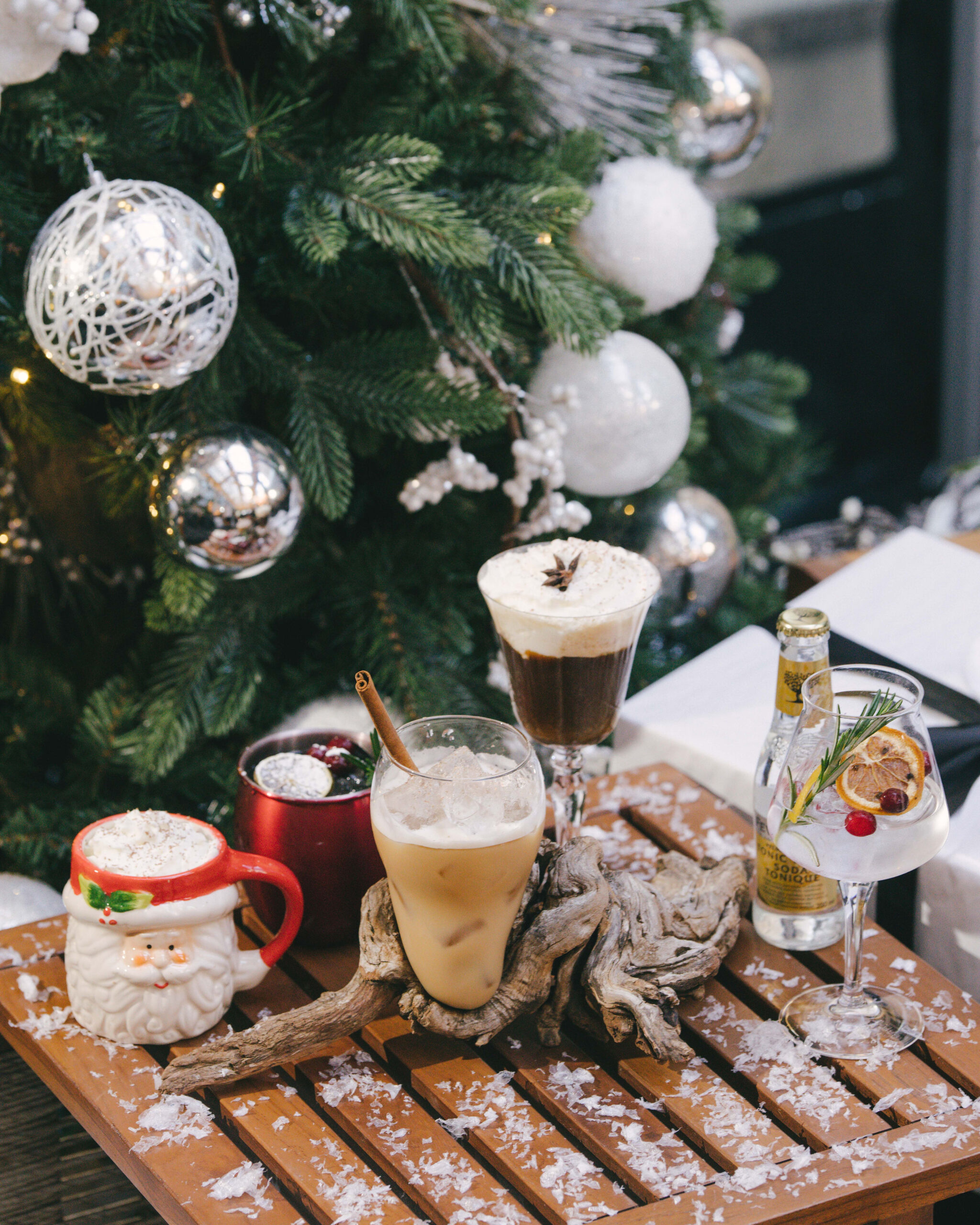 One of Vancouver's few true rooftop patios, located in the fourth-floor courtyard of the Rosewood Hotel Georgia, Reflections is almost unrecognizable thanks to a Christmas facelift that has transformed the formerly open-air bar and restaurant into a covered winter wonderland. The trees are decked out in snowflakes, twinkling lights, and silver balls; nutcrackers stand at attention; fire pits, heaters, and fluffy blankets keep guests cozy. Extra holiday cheer is served both hot and cold from the extensive seasonal cocktail menu: try the Little Rummer Boy that warms from the inside with hot Mount Gay Eclipse Rum and spiced compound butter or  the Scrooged Up with winter spices, vodka, mandarin, and lemon, topped with chocolate egg white foam. For a group, we'd recommend the Rosewood Christmas Tree, which comes with a selection of drinks in a theatrical tree stand.
Seasons in the Park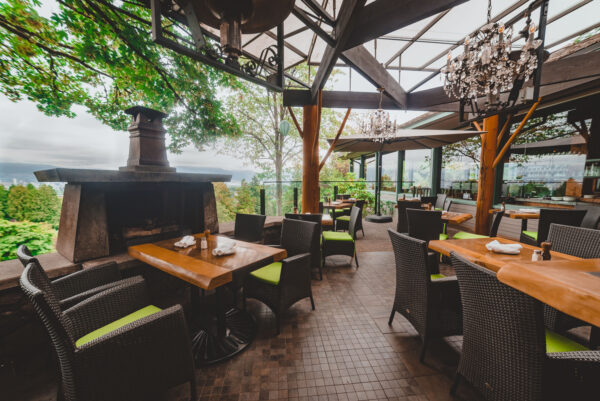 Seasons has made its home in Queen Elizabeth Park for over 30 years, a remarkable record for a Vancouver restaurant. The patio has panoramic views of the city and is open year round. In the winter, take in the chandeliers  and snowcapped mountains while sipping a holiday twist on an old favourite, such as the cranberry mule with vodka, ginger beer, cranberry juice, and lime. Every Sunday, Seasons serves a classic prime rib special, but this year it has also prepared holiday menus for Christmas Eve, Christmas Day, and New Year's Eve—think indulgent delights such as duck confit tart, ponzu sablefish, and lobster ravioli.
H Tasting Lounge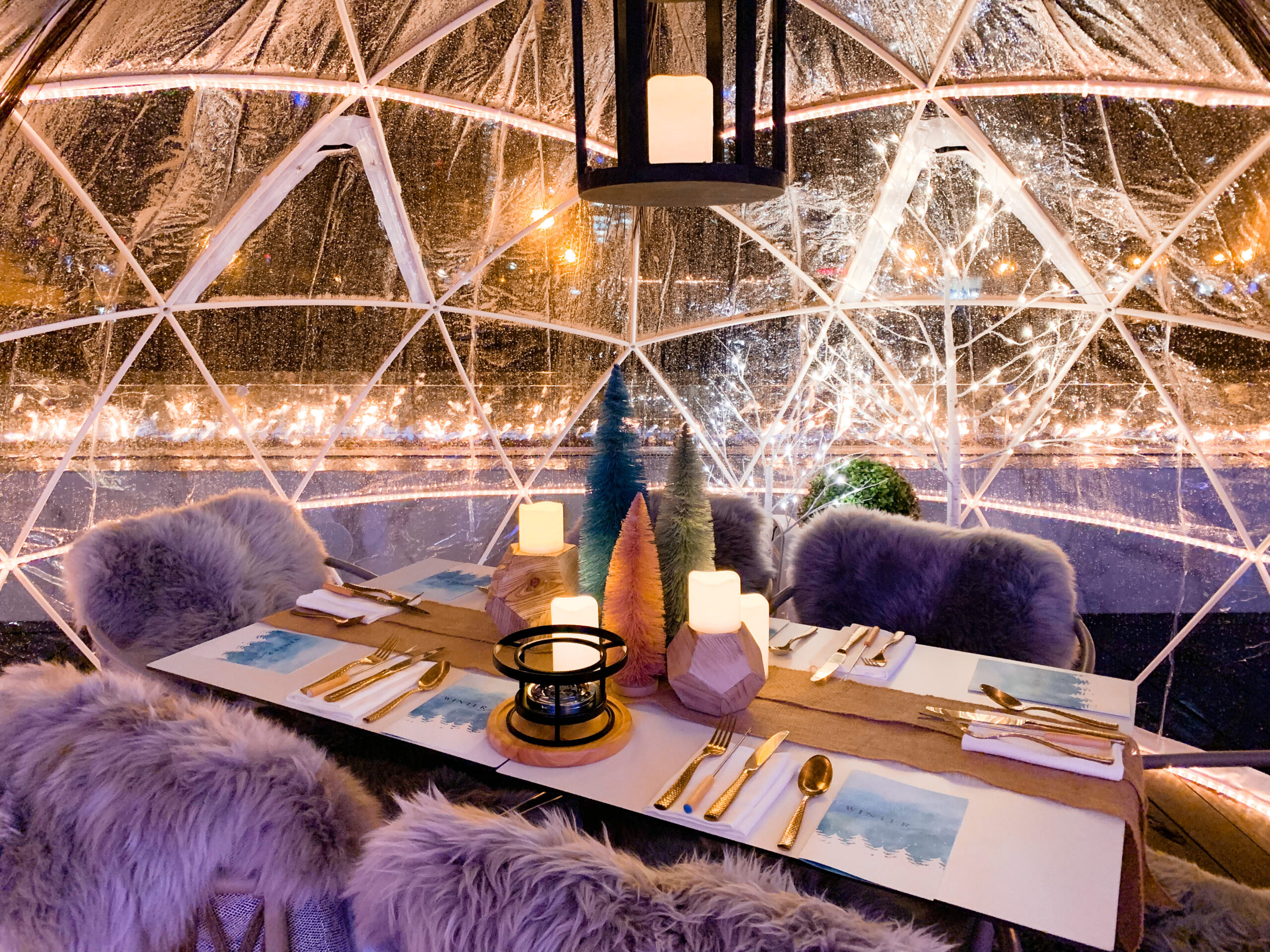 Dine under the Winterlust domes at the Westin Bayshore's H Tasting Lounge, sipping 12 movie-inspired cocktails that combine the magic of Christmas and Tinseltown whimsy.  Yukon Cornelius, named for the beloved Rankin/Bass character, is made with Tanqueray 10, Stump gin, yellow chartreuse, elderflower cordial, wintergreen, and gold dust, of all things. Free Subway Bubblegum, a reference to the Will Ferrell movie Elf, sounds gross but tastes delicious with El Tequileño reposado tequila, Stump gin, lemon, mint, and a funny interpretation of bubble gum.
The Keefer Yard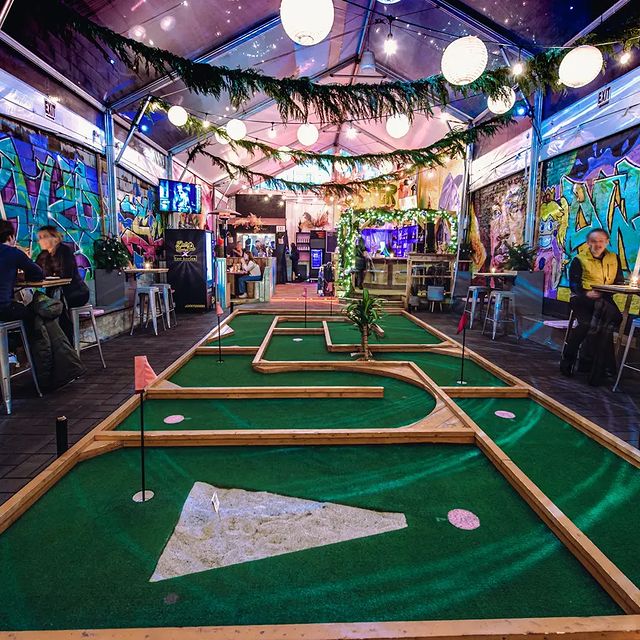 In response to pandemic restrictions, the team at the Keefer Bar created a unique patio experience that can function rain or shine. Christmas is one of the best times to visit for the fire pits, mini golf, snacks, and incredible cocktail menu. Classic mulled wine features on the hot drinks list along with What's Tsuyu? a mix of Gekkeikan sake, sencha-infused Cointreau, pear, ginger, and yuzu. Amata Control and Calabaza-Chata pay homage to eggnog, the former with Dewar's Scotch, Mia Amata amaro, Benedictine, maca root, long espresso, and smoky oat foam, and the latter with Cazadores reposado tequila, pumpkin horchata, and nutmeg.
Come for the cocktails and stay for the exquisite bar snacks from Juke Fried Chicken and Bao Bei. You can also have Domino's pizza delivered to the bar, but why would you when you could enjoy Peking duck crepes, Lapsang pork tacos, or shrimp dumplings and steamed buns.
---
Read more food stories.