At MONTECRISTO our contributors have written about whisky, sherry, non-alcoholic spirits, and shared quite a few cocktail recipes this year. To top it off this season, we asked some of the city's bartenders to recommend the best gifts for cocktail enthusiasts and at-home mixologists.
Sabrine Dhaliwal, Bar Manager, The Chickadee Room
I'm a sucker for beautiful glassware—it elevates the whole drinking experience, since we begin to enjoy our cocktail visually before anything else. I think everyone should have a beautiful set of coupes at home. They are a versatile glass that can be used for refreshing cocktails like a Sidecar or something more spirit-forward like a martini. Invest in a set of 1910 or 1920 cocktail coupe replicas. You can pick them up at our local bar store Modern Bartender.
Stephen Whiteside, Co-owner, Dachi
Pipette is the perfect stocking stuffer for the natural-wine lover. The quarterly editorial is filled with stories from around the world of producers, bars, and restaurants excited about natural wine. Or the Death & Co Cocktail Codex book. For the last three years at Dachi, this book has been my go-to for cocktail inspirations. Filled with techniques for syrups/infusions, and a great flavour guide, it's extensive for anyone that wants to get creative with cocktail-making.
Chad Rivard, Bar Manager, Straight and Marrow
My recommendations would be beer/spirit/drink advent calendars. Local distillery Sons of Vancouver is doing one with spirits. Parallel 49 is selling a beer advent calendar. Also Hey Y'all is selling one with various boozy iced tea flavors.
Taylor Smith, Bar Manager, Gotham Steakhouse & Bar
The Essential Cocktail Set from Cocktail Kingdom is one of the best starter bar kits for making drinks at home. It includes everything you'd need to start making your favourite cocktails (minus the actual liquor). I use these tools both at home and at work. It comes in gold, copper, and stainless steel. The only thing you would want to add is a large 1– 2-inch ice cube tray. Serious cocktails need serious ice.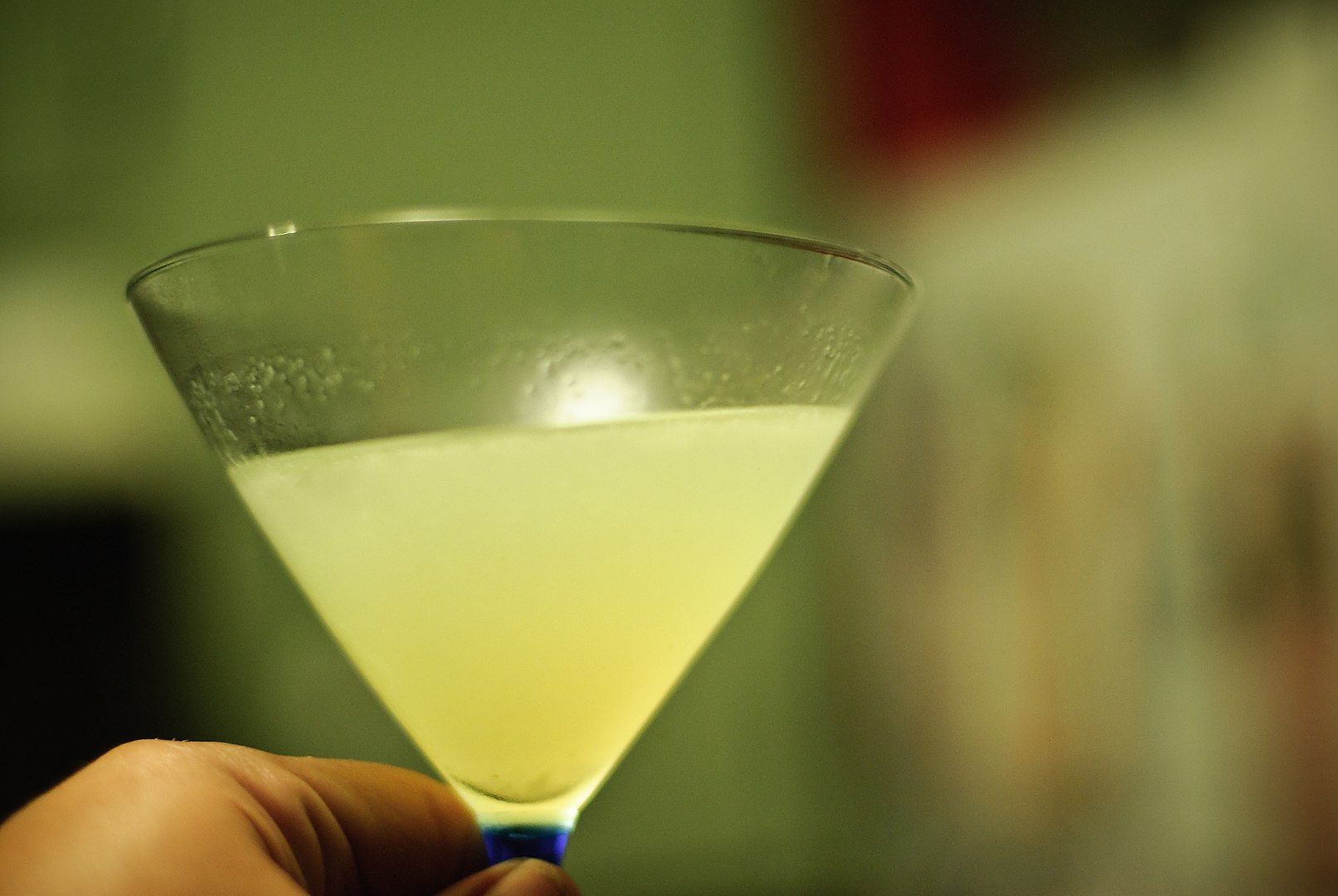 Jeff Savage, Head Bartender, Botanist
Not only is green chartreuse delicious, but it can also be served in a variety of different styles: from the bright freshness of a Last Word to a sensual and intimate chartreuse hot chocolate on a cold evening, it's a perfect gift to share with others. My partner and I absolutely adore this spirit, going so far as to collect vintage and rare bottles of it. In our house it's known as "the Green Good Good." It's a liqueur that has so much history, tradition, and ritual behind it that we are eager to share with others.
Savage recommends adding 1 1/25 ounces of green chartreuse to a rich, dark hot chocolate on a cold winter's night or making the Last Word any time of year.
Last Word
1 ounce gin
1 ounce green chartreuse
3/4 ounce maraschino
1 ounce Lime Juice
Shake all ingredients with ice and double strain into a chilled coupe. Garnish with a cocktail cherry.
Jared Schmidt, Bar Manager, Anh and Chi
As more and more people are becoming cocktail enthusiasts, hosting private events and bartending from home, they become curious about some of the techniques used in modern bars and restaurants to prepare ingredients. That's why, for this Christmas, I have two solid gift recommendations: an immersion circulator and a vacuum sealer.
An immersion circulator is a wand that heats up a water bath to a consistent temperature, used in the French sous vide technique. It can be used to infuse liquor with fruits, herbs, or spices at a much faster rate than maceration, and precisely cook syrups without reducing them. Its uses extend beyond the bar. Sous vide works amazingly well for steaks, eggs, potatoes, and a laundry list of other culinary uses, making this an excellent gift for both the home bar and/or culinary enthusiast.
Often used in conjunction with an immersion circulator is a vacuum sealer. In a bar context, we use vacuum sealers to sous vide syrups, compress citrus zest to create oleo saccharum (citrus oil in sugar syrup), and lacto-ferment fruit. But in a home context, these devices have so much practical everyday usefulness. You can preserve meat and vegetables for longer, use it to portion out meal prep, store dry ingredients fresh, and just generally be able to keep your groceries fresh for longer. This makes a vacuum sealer another excellent gift targeted towards a home bar enthusiast, who would also get substantial mileage out of it in the kitchen.
---
See more expert gift guides.