Interesting fact: there are no clocks at Backyard Farm Chef's Table.
You won't find one in the large, stage-like open kitchen. Nor in the well organized, spotlessly clean prep area. And certainly not anywhere in the cozy, farmhouse-style private dining room where you're sitting.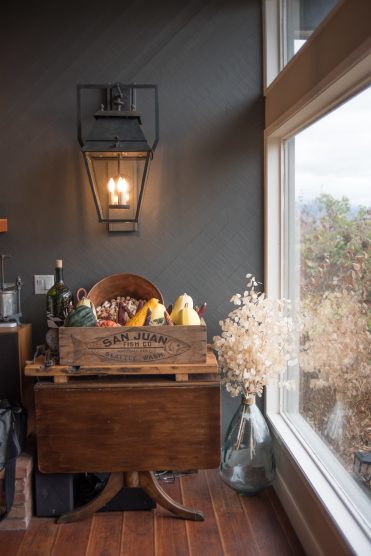 Not that you're likely to care. You'll probably be paying attention to other things: the food; the wine; the idyllic orchard setting in Oliver, B.C. No doubt you'll also be focused on the conversation: the room's single long table is designed for dialogue—to get guests talking, chatting with one another, sharing their experiences (culinary and otherwise). And that's exactly how owner and executive chef Chris Van Hooydonk likes it.
"That's a big point of success to me—people not caring what time it is," he admits frankly. "I wanted to slow people down, get back to making connections over meals, over food, and over food culture. Before convenience food, and fast food, and a wealth of restaurants even existed."
In a region where farm-to-table is as much a marketing tool as it is an accurate description of what's on the menu, Van Hooydonk's back-to-what's-important idea seems something of an evolution—an approach that not only describes what you'll be eating, but what you'll be feeling when you eat it. His menus are a feast of the fresh, celebrating the Okanagan's bounty of food and wine in inventive, often surprising ways that demonstrate a passion not only for individual ingredients, but for the experience of dining itself.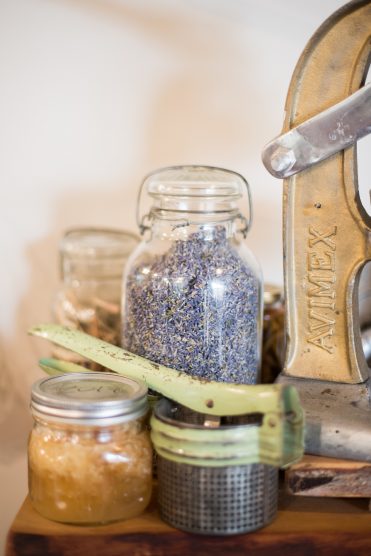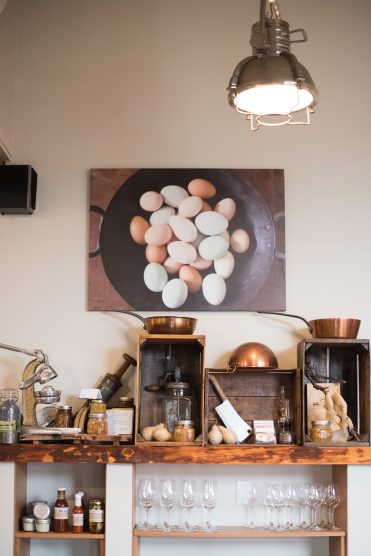 Here, farm-to-table means exactly what it's supposed to. No small part of what makes it onto a plate at Backyard comes from the two-acre onsite farm: organic heritage apples, cherries, peaches, and other fruit from the orchard; and herbs and vegetables grown a few feet from the kitchen door.
"What I really wanted to do is offer guests a bit more of a glimpse into the lifestyle of farming by way of sharing the story and that connection intimately with our guests," Van Hooydonk says. "I come down for every booking in between the courses and explain what's on the plate, how we did it, where the food is coming from, where it was grown on the property, and what my ideas were, to really pay tribute to the food and wine pairing. I want the guest to feel immersed in the entire experience."
During high season (generally spring through early fall), Van Hooydonk and his team do perhaps four to six bookings a week—lunch, dinner, the occasional brunch, a few workshops for "serious amateur" chefs—each of them for up to 20 people. He creates a new menu for almost every sitting, in consultation with his guests, focusing not only on what's fresh and in season, but on what inspires and excites him about this place where he's made his home.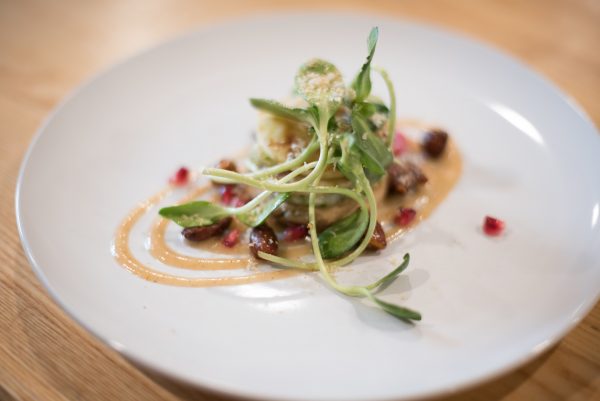 "The reason why things grow so well here—I really want to share that story," Van Hooydonk says. "I want our menus to be reflective of what is the best quality now, not next week, not a month and a half from now. I get to take the best of the best, and represent that on our plates."
Just don't call it a restaurant. "What I really want to do is elevate the exclusivity and intimacy by allowing people to only book a private group in here," Van Hooydonk explains. "It's not a place where you make a reservation the same day and get in. It's something you have to plan, and the effort behind it builds that anticipation of coming here."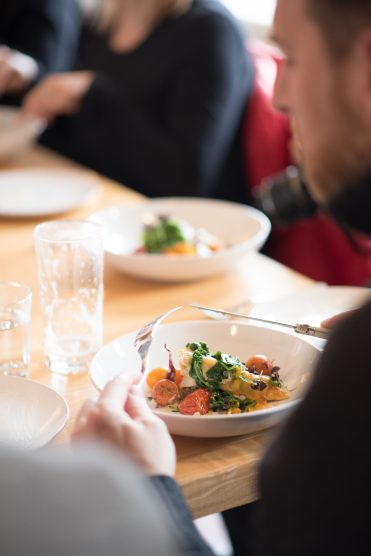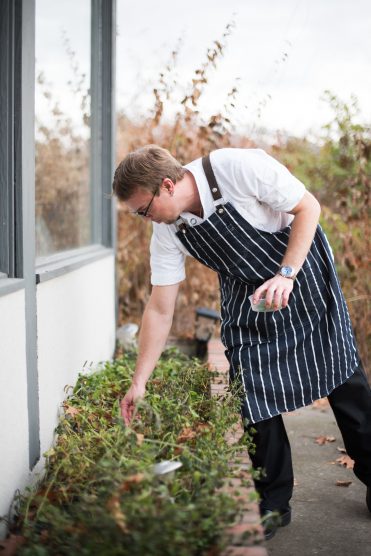 While such an approach does require some preparation (better phone several months in advance if you're looking for a summertime table), the result is likely the most personal meal you've ever eaten. And perhaps, the most joyful.
---
Discover more Food and Drink.