For those looking to escape the city and lose themselves amidst a quieter landscape, there's no better course than north across Burrard Inlet. As the home of Lonsdale Quay, Grouse Mountain, the Shipyards Night Market, and the Capilano Suspension Bridge, North Vancouver has long held a reputation for its relaxed lifestyle and close-knit community of locals. But in recent years, its also embraced a new title: dining destination. Here, a guide to some of its most notable spots.
The Workshop Vegetarian Cafe
Desperately seeking vegan ramen? Look no further than this part-corner cafe, part-grocery store on unassuming Pemberton Avenue. Prepared by a vegan chef traditionally trained in Japan, the bowls here are every bit authentic in texture and flavour. Take the Spicy Tan Tan Ramen, for starters. The organic, whole-wheat grain noodles are handmade fresh every day (and are also available in a gluten-free alternative). Served in a steaming butternut squash and sesame miso broth with mushrooms and kale greens, this is the satisfying solution to cold, wet days. And be sure to leave room for a Ginger Yuzu Latte; made from citrus fruit native to Japan and Korea, the sweet beverage makes a nice companion for people-watching behind The Workshop's bright, airy windows.
Thomas Haas Fine Chocolates & Patisserie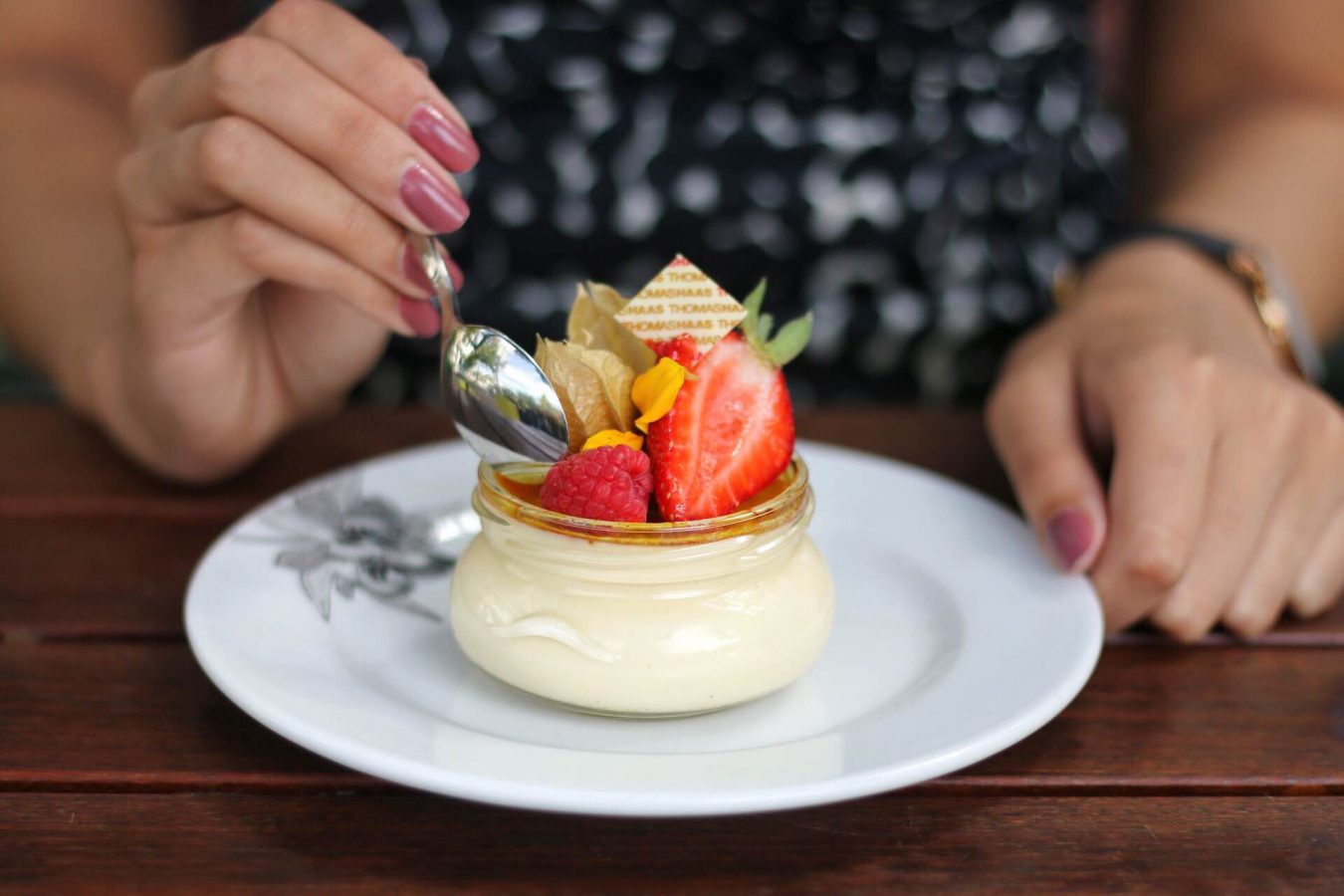 Beyond the Northshore Auto Mall and towards the end of Harbourside Drive is the modest but bustling patisserie where acclaimed pastry chef Thomas Haas started it all. Recognizable by its bright orange awning and patio umbrellas, the bakery hosts a lively weekday mix of uniformed high school students, neighbourhood patrons, and tourists documenting every bite. But just beyond the cafe (where tasty matcha lattes are frothed) is the kitchen in which Haas can be spotted making his world-famous chocolates alongside other baked treats, including a buttery almond pistachio croissant. Once cravings are satisfied, remember to take a bag of Chocolate Sparkle cookies for the road. Made with 70 per cent dark chocolate, almonds, and blackberry honey, this treat was recognized by the L.A. Times and even Barack Obama's White House kitchen.
Anatoli Souvlaki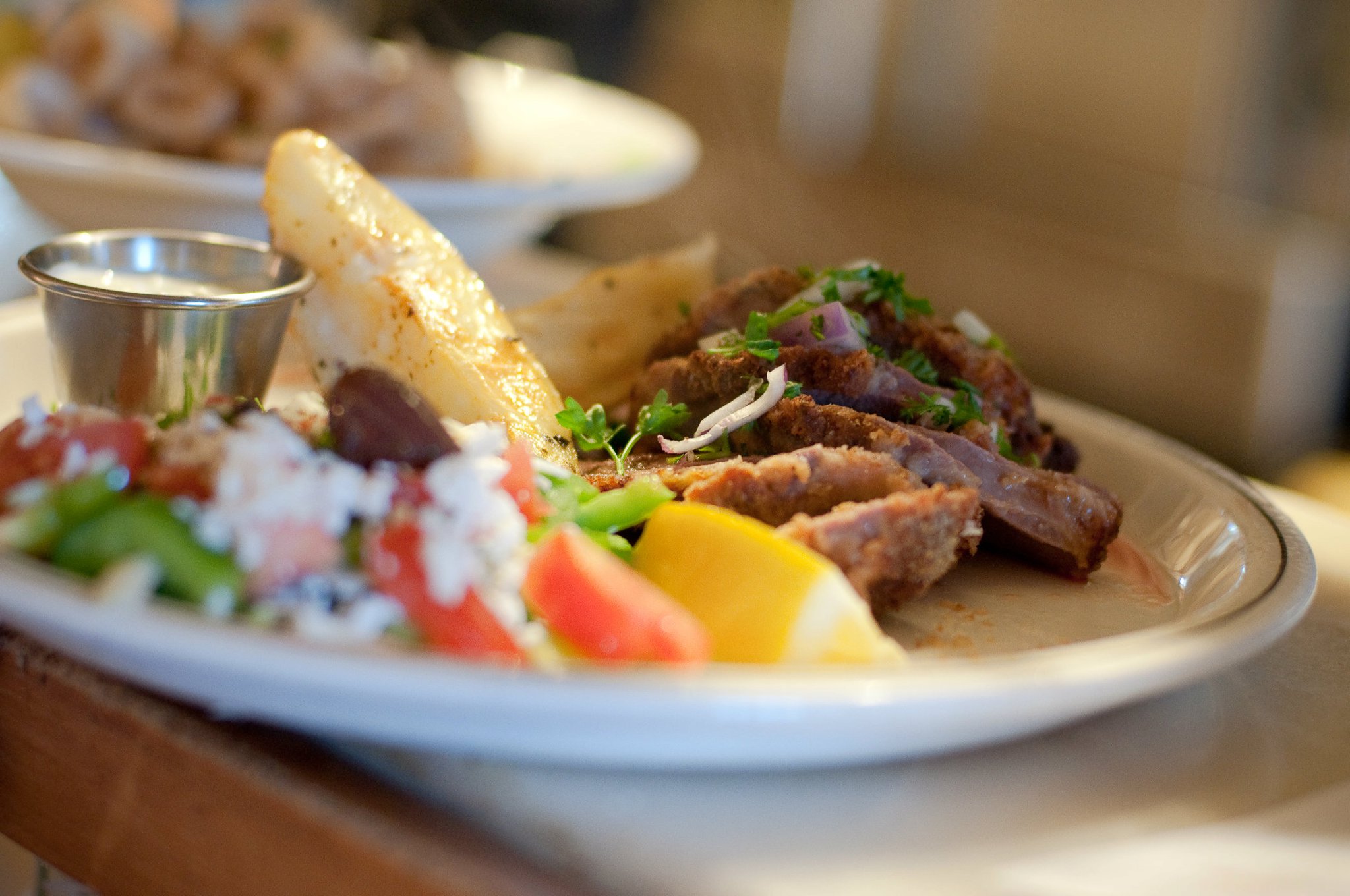 A mainstay of the Lower Lonsdale dining scene, this family-run business has been serving up fresh Greek dishes since 1984. Not to be confused with its modern Vancouver sibling (The Greek by Anatoli) in Yaletown, Anatoli Souvlaki is the original Lower Mainland spot for heartwarming, wholesome Greek recipes. Spanakopita? It's flaky and fresh. A hearty moussaka topped with béchamel sauce? Why, certainly. For something delightfully unexpected, order the avgolemono. A twist on chicken rice soup, this Greek interpretation includes egg and lemon, which makes for a truly tasty bowl. And for those who desire a little bit of everything, the Mezze Platter makes for a complete meal consisting of hummus, pita, calamari, tzatziki, salad, and braised country lamb. Thanks to live music and dancing on weekend evenings, one meal can feel like a trip to the Mediterranean.
Honey Doughnuts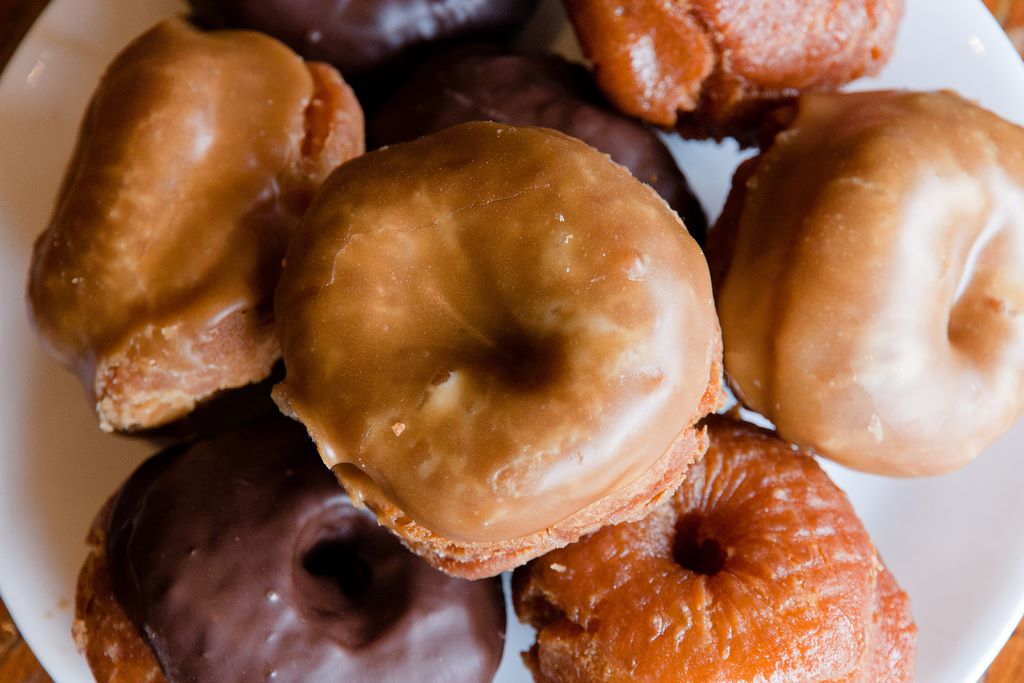 While filming 2017's The Mountain Between Us, actor Kate Winslet fell hard for the Deep Cove institution of Honey Doughnuts, and it's not hard to see why. Bustling since 1996, the family-friendly breakfast joint run by Ashak and Ashifa Saferali boasts a delicious selection of fresh, not-overly-fried homemade donuts. Not sure where to start? Go for the honey classic or cinnamon coconut. Though a must-have reward for hikers of Quarry Rock, paddle boarders, and tourists of the Cove, these cake-like treats are alone worth the journey.
Goodlad Coffee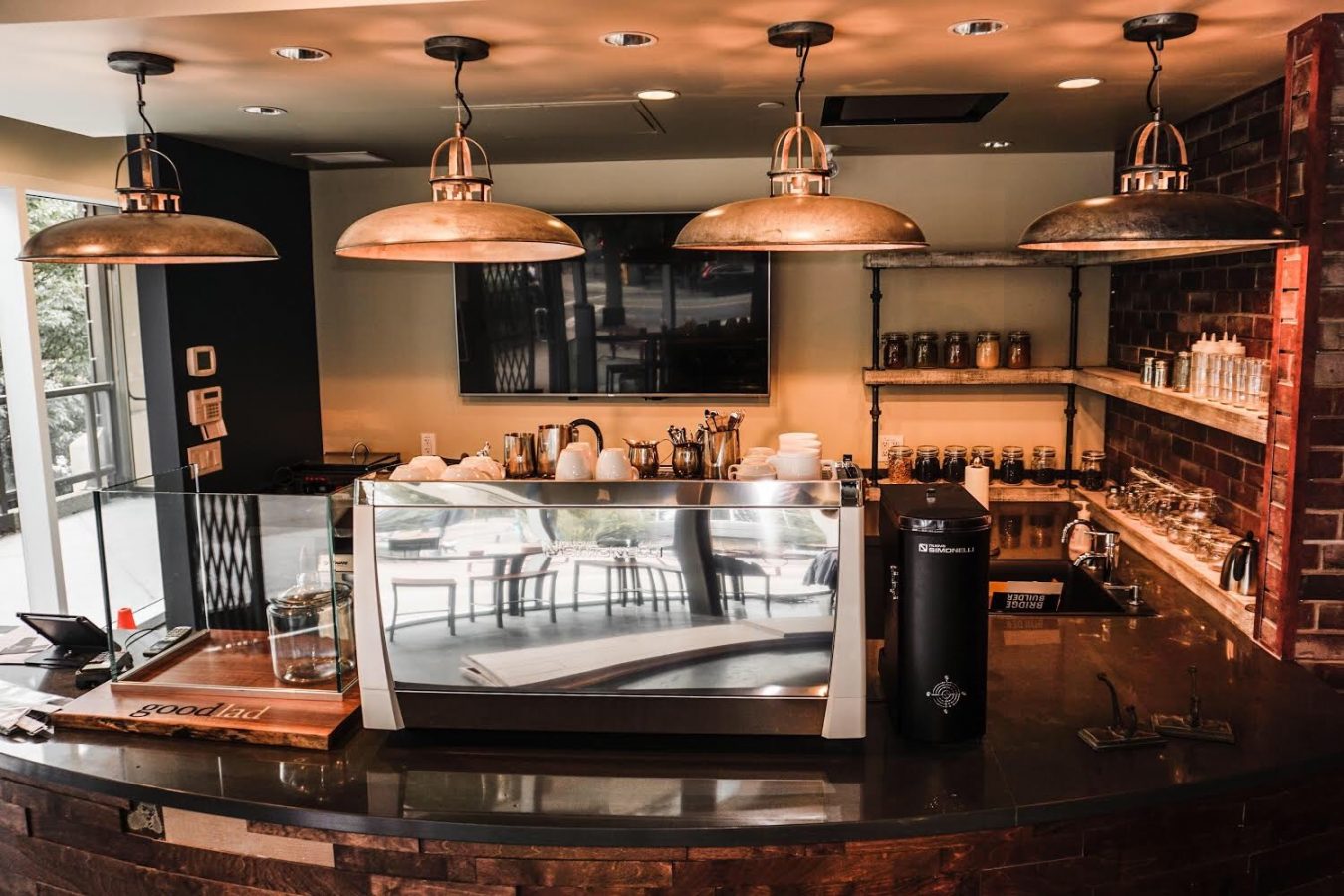 When ethically-sourced men's fashion, a talented barber, and a proper cup of coffee meet, the result is Goodlad. Located at the corner of Chesterfield Avenue and Esplanade West, this urban gentleman's paradise has everything he needs to look and feel his sharpest. A comfy crewneck by Reigning Champ? A traditional straight-razor shave? A delicious Spanish coffee? Yes, yes, and yes. Michael Hong, the guru behind the espresso machine, has over eight years of experience in the business as owner of Coo Coo Coffee in downtown Vancouver. Not only talented in making an array of espresso drinks from Americanos to bullet coffee (an emerging mix of organic beans, organic coconut oil, grass-fed butter, and MCT oil), Hong also takes great pride in his pour-over coffee. Handcrafted by his father, the drip stand uses glass and filters from Japan for a special brew that deserves to be savoured.
Welcome Parlour Ice Cream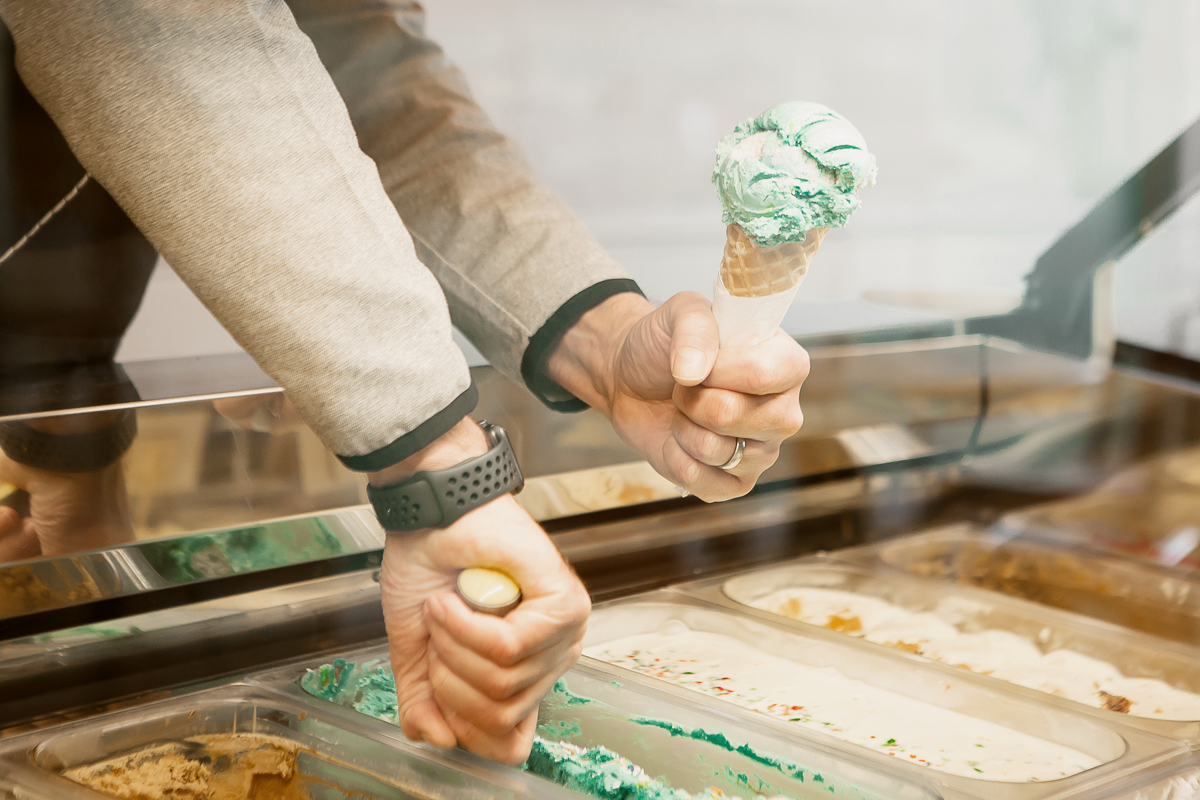 In the quiet neighbourhood of Lower Lonsdale's Sam Walker Park, there's a dreamy place for handcrafted, artisanal ice cream: Welcome Parlour. Belonging to the Hodson Block, a two-storey heritage building dating back to 1912, this charming dessert shop is run by Ian Widgery, a former United Kingdom-based record producer. He partnered with Cadeaux Bakery pastry chef Eleanor Chow Waterfall to create a signature lineup of creamy, old-fashioned scoops for Welcome; from organic blueberry to apple pie to dairy-free lime coconut, each flavour is distinct and special in its own way. Best of all might just be cozying up with a blanket on one of the lawn chairs outside, or picking up a game of mini golf across the street. Now that's a perfect weekend afternoon.
The Fried Chicken Works
Unbeknownst to some, Lonsdale Quay Market has its share of hidden gems. Before the next SeaBus sailing or after a morning at The Polygon, check out this modest stall inside the International Food Market (from the south entrance, head right). Specializing in Korean fried chicken, it churns out hot, flavourful wings served over picnic-checkered tissue paper with a side of gochujang (Korean red chili-paste dipping sauce). Of particular interest is the boneless HoneyBall—made up of original deep-fried chicken covered in a honey sauce, it's an appealing mix of sweet, savoury, and spicy that is sure to satisfy.
Bad Dog Bread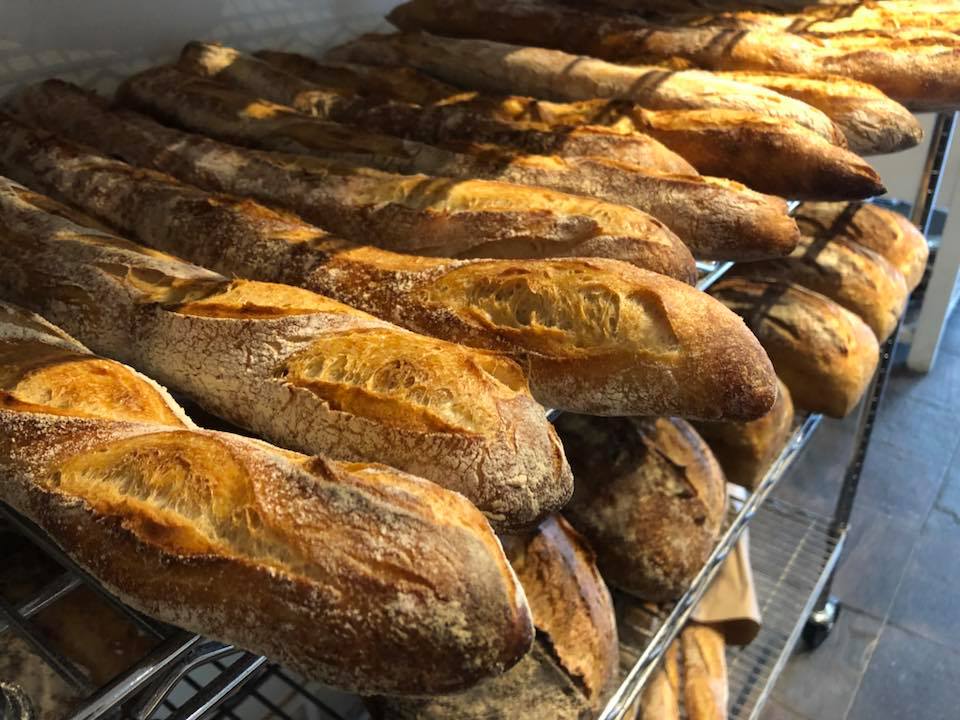 Organic B.C. grains milled onsite and baked daily—that's the principle behind Bad Dog Bread. Named after his girlfriend's dog Tommy, owner Vadim Mugerman produces artisanal baked goods inside a space shared with Italian restaurant Orto Artisan Pasta. It all makes for a charming and lively atmosphere in which to enjoy a Nutella-filled brioche bun or a slice of hearty toast. With a range of toppings to choose from including cream cheese, almond butter, and Mugerman's popular house-made hummus, this is one breakfast to have over again and again.
Arms Reach Bistro
Part of the magic that is Deep Cove, Arms Reach Bistro is one spot that cannot be ignored. Simply put, it offers the best views of the bay while entertaining palates from a menu of sophisticated, Pacific Northwest comfort dishes. Take the Baby Oak Leaf and Arugula Salad, for example: an impressive combination of crunch, zing, sugar, and salt, it is made with sliced apples, house granola, goat cheese mousse, and a tangy pear riesling vinaigrette. There are also the Seared Atlantic Scallops, dressed in a butternut squash and celeriac puree with baby potatoes and shimeji mushrooms. Add in a glass or two from the full wine list and it is easy to spend hours here.
Sons of Vancouver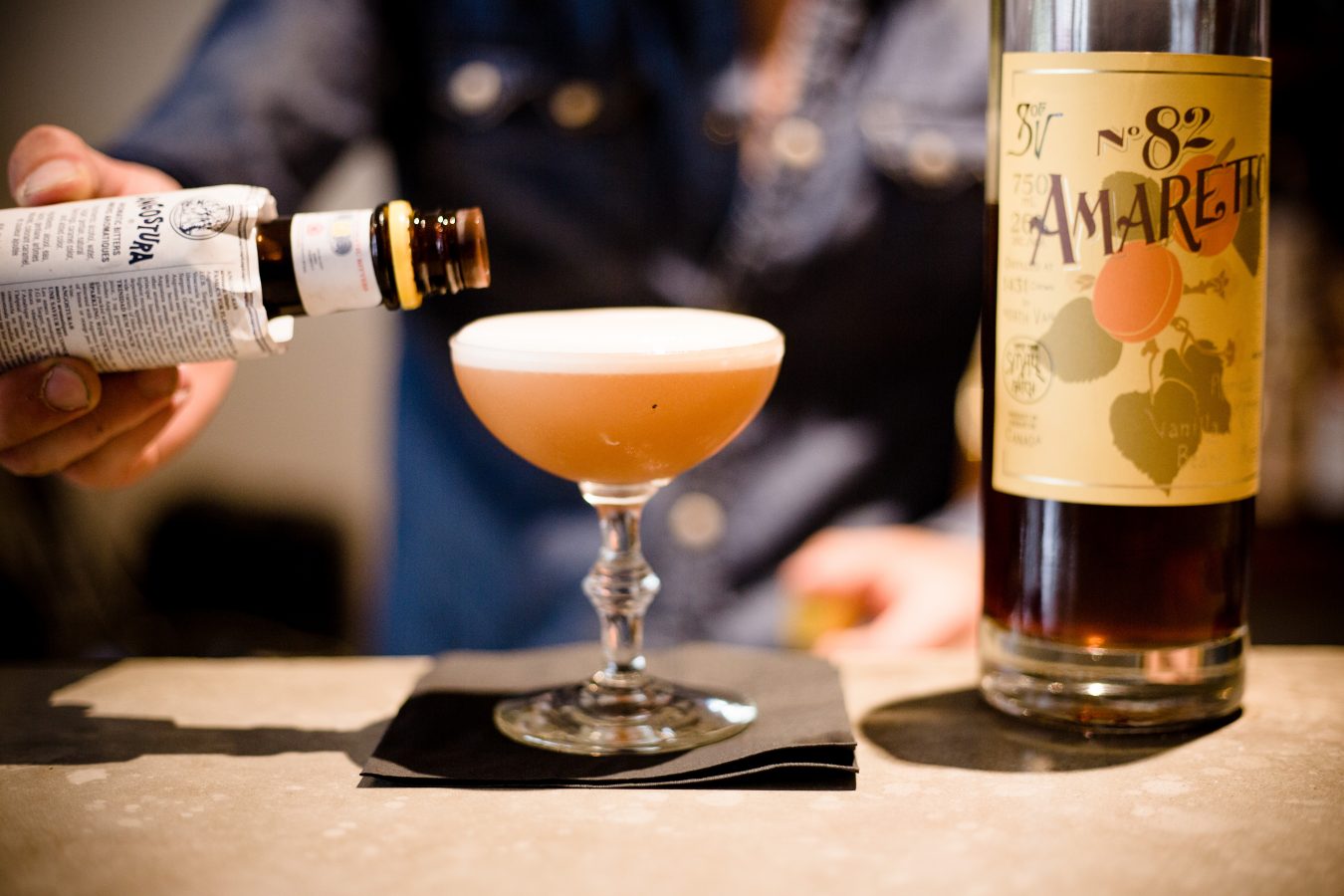 Just beyond the Second Narrows bridge, a small-batch distillery is drawing in excited spirit-lovers with its small but hip tasting room. From the exposed piano in the corner to an old record collection inside a wood-finished bar, the mood is here comfortable yet stimulating—key ingredients for a fun time. In the tasting room (open on Friday evenings and Saturday afternoons into evening), co-owner James Lester can be spotted slinging cocktails with Sons of Vancouver's award-winning products, including a worthy amaretto used by Diageo World Class champion Kaitlyn Stewart. For something simple but intriguing, ask for an Amaretto Sour. But if feeling more adventurous, order from the secret menu (hidden on the last page); the Forbidden Spicy Pineapple featuring the special Chili Spicy Vodka will either be loved or hated, but it's a thrill regardless.
Though it is located in West Vancouver, Temper Chocolate & Pastry is worthy of inclusion as a not-to-be-missed North Shore spot. Celebrating its fifth anniversary in 2019, this picturesque shop is owned by footballer-turned-patissier Steve Hodge. He channels his passionate personality to bring to life European-style goodies including pain au chocolat, canelé, and the Charlie Bite (a cinnamon and brown sugar croissant-style treat that he named after his daughter). On warmer days, sunshine fills up the bright, open-concept cafe and cozy garden patio, providing the perfect backdrop for sipping an espresso or glass of wine in between bites of dessert.
Whether the journey follows the Second Narrows, the Lions Gate Bridge, or the bee-lining SeaBus, remember that something special awaits just below the mountains.
---
See what else North Vancouver has to offer.