Marrakech's Grand Café de la Poste is indeed grand. It does not look like much from the outside, to be frank, but upon entering its front doors, diners are welcomed into a chic, opulent French brasserie. This place is cozy and comfortable, but also romantic and sophisticated.
It is amazing to walk the streets of Marrakech and hear a mix of Arabic and French, and both cultures seem to meld perfectly at Grand Café. There is Moroccan wine, and there are Moroccan ingredients—but the dishes lean more towards France, with hearty helpings of meat and potatoes.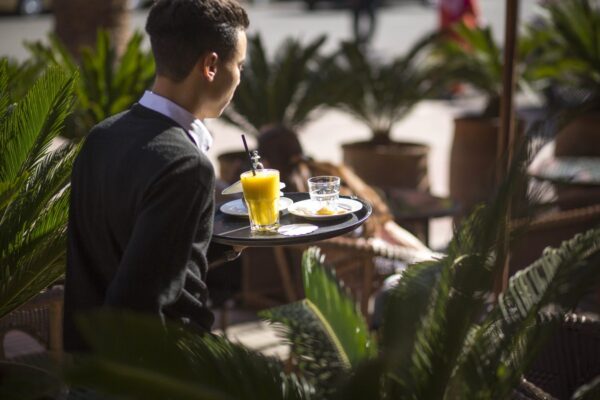 After warm bread is delivered and glasses of local rose are poured, take in the sights of this charming restaurant. A grand staircase protrudes from the middle, beckoning guests upstairs, where there are red couches, leather armchairs, and striped fabric stools, along with tables topped by small, glowing lamps. Downstairs, candlelit dinners are utterly and intimately quixotic. Leafy palms are scattered throughout the two levels, giving the whole place a tropical and exotic feel. Moroccan textiles cover pillows, and classic checkered tiles line the floors.
This whimsical brasserie, located in the city's New Town, was first opened in the 20th century as a cafe for the adjoining post office, but was closed for 12 years until revived by a French restaurant group in 2005. Responsible for launching Dubai's La Cantine du Faubourg and Puteaux, France's Eugène Eugène, the restaurateurs took careful consideration to pay homage to the cafe's past while incorporating more modern design elements.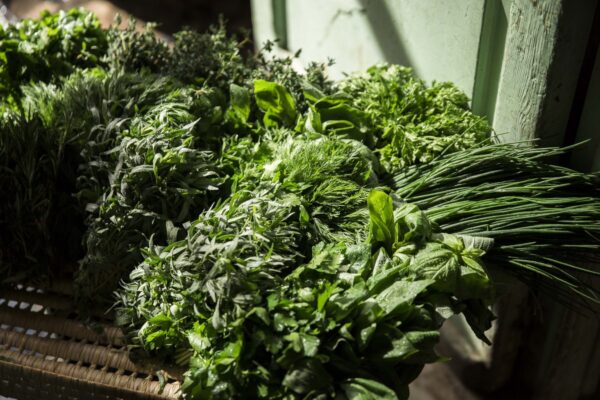 In terms of food, chef Philippe Duranton uses the freshest ingredients possible, growing a lot of his own vegetables in a nearby garden. Otherwise only the best producers and butchers will do, helping Duranton create a seasonal menu that invigorates the taste buds. There is lamb shank, salted pork, beef tartar, and duck confit; for those hoping for more traditional Moroccan, there is also the option of ordering beef kefta tajine. Everything is juicy, flavourful, dripping with extravagant sauce—it's tempting to lick the plate clean, but that wouldn't be very French.
---
Read up on our latest in travel.