Dedicated to "all kids who have ever felt different," Kai's Tea Eggs tells the story of a child who is made fun of for bringing "weird" Asian foods to school. The teasing ends when Kai's classmates sample—and enjoy—her homemade tea eggs. This debut picture book by author and illustrator Karina Zhou draws upon the Vancouverite's experience of learning to embrace her Chinese heritage. In this excerpt, Zhou shares her recipe for the Chinese snack, made by simmering eggs in tea, sauces, and spices. 
---
Tea Eggs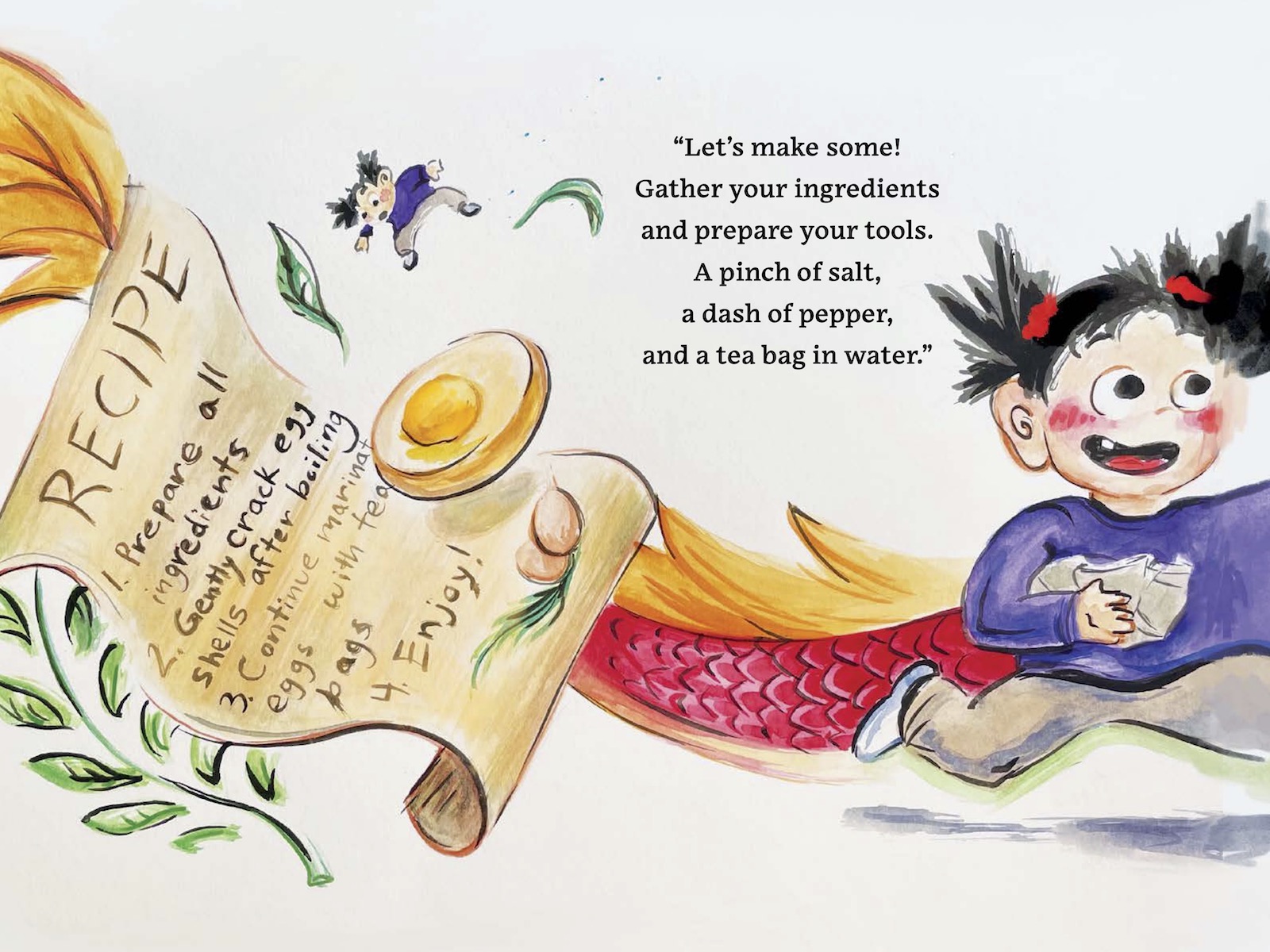 Ingredients
8 eggs
2 tea bags or 2 tablespoons of black tea leaves
1 teaspoon of salt
3 cups of water
1 tablespoon soy sauce
Optional Spices
2 pods of star anise
1 tablespoon orange zest
1 cinnamon stick
Method
Gather all your ingredients.
Place the eggs in a medium pot and fill it with water so it covers the eggs by an inch. Bring the water to a boil and simmer for 1–2 minutes.
Drain and rinse eggs under cold water to cool them down. Lightly crack the surfaces of the eggs by gently rolling them on the table or tapping them with a spoon. But don't remove the shells. (These cracks allow the tea flavours to soak in.)
Empty the pot and place the eggs and the tea bags inside. Add salt, soy sauce, and spices. Fill the pot with water so it barely covers the eggs.
Bring the water to a boil. Reduce the heat to low and simmer for 2 hours.
Turn the heat off and allow the eggs to steep for another 1–2 hours.
Optional Step: For even more flavour, transfer the eggs and liquids into a container and leave them to steep for 8–12 more hours in the fridge.
Remove the eggshells and enjoy.
Note: Every region in China flavours their tea eggs slightly differently from the others. This recipe provides the basic steps—don't be afraid to explore all the different variations that exist.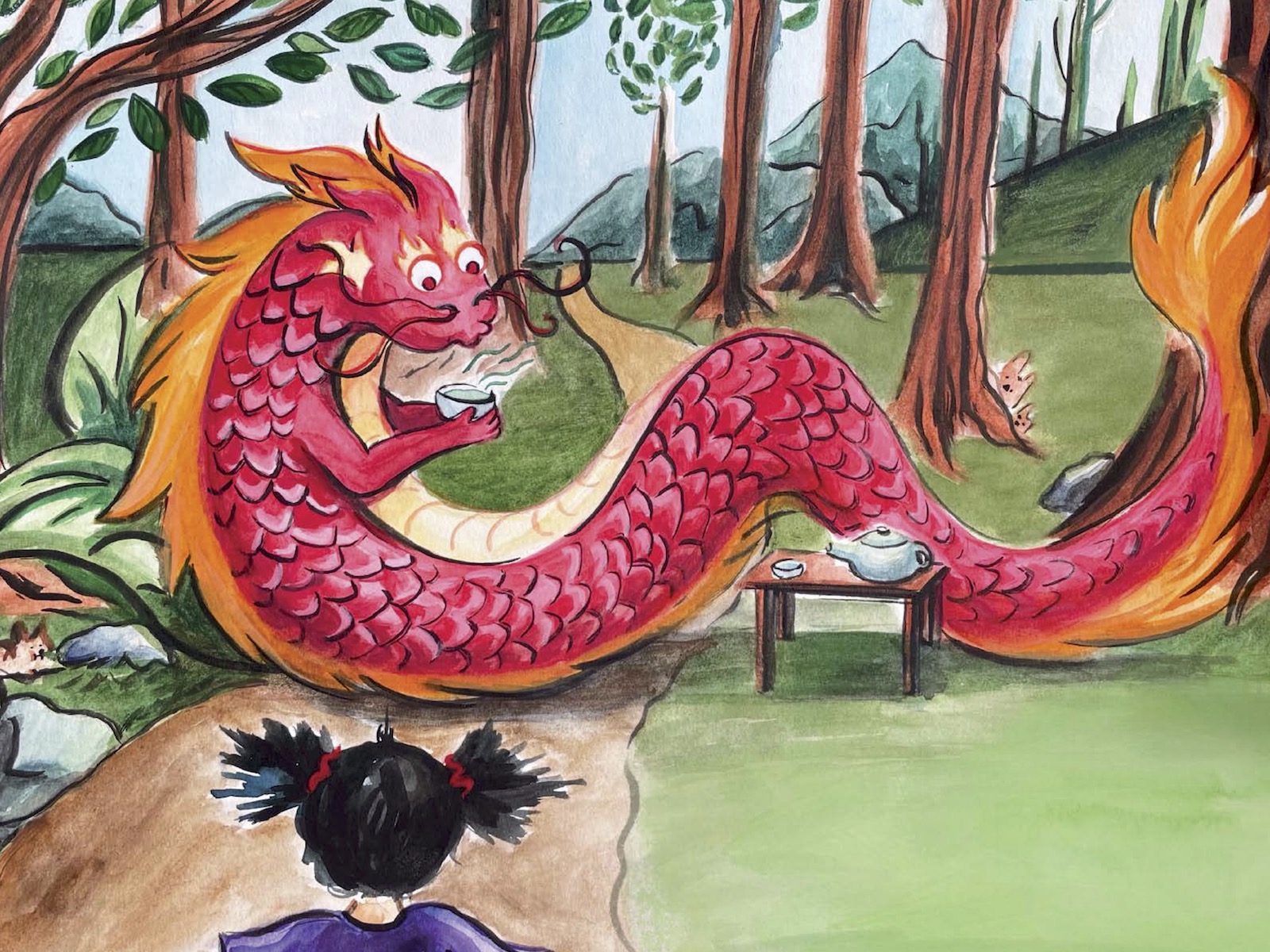 ---
Excerpted and adapted with permission from Kai's Tea Eggs, written and illustrated by Karina Zhou. Published by Arsenal Pulp Press. ©2023. All rights reserved.
Discover more recipes.